You already hear about lots of anime merchandise, such as wall posters, stickers, printed clothes, fashion accessories, cosplay items, and so on. Have you ever heard about Itasha car or anime cars? If not, don't worry; let me tell you about them.
Itasha cars and anime cars are the same things, but in non-Asian countries, people prefer to call them anime cars instead of Itasha cars. Itasha means a highly attractive car that features some wonderful designs related to anime.
Due to the growing craze of Japanese pop culture, fans are desperate to show their love for their favorite shows. Buying Itasha cars became one of their favorite ways to demonstrate their love for the anime world.
However, most of us do not have much money to decorate our cars with anime characters and wonderful anime designs. But we still wanted to explore some of the best design ideas that we wished to use on our cars in the future.
So, don't worry; in this article, you will find 10 best anime designed ideas for 2023 that you will definitely like to explore. Furthermore, we include some of the best design ideas that were released recently and have the potential to become your favorites.
History of Itasha Cars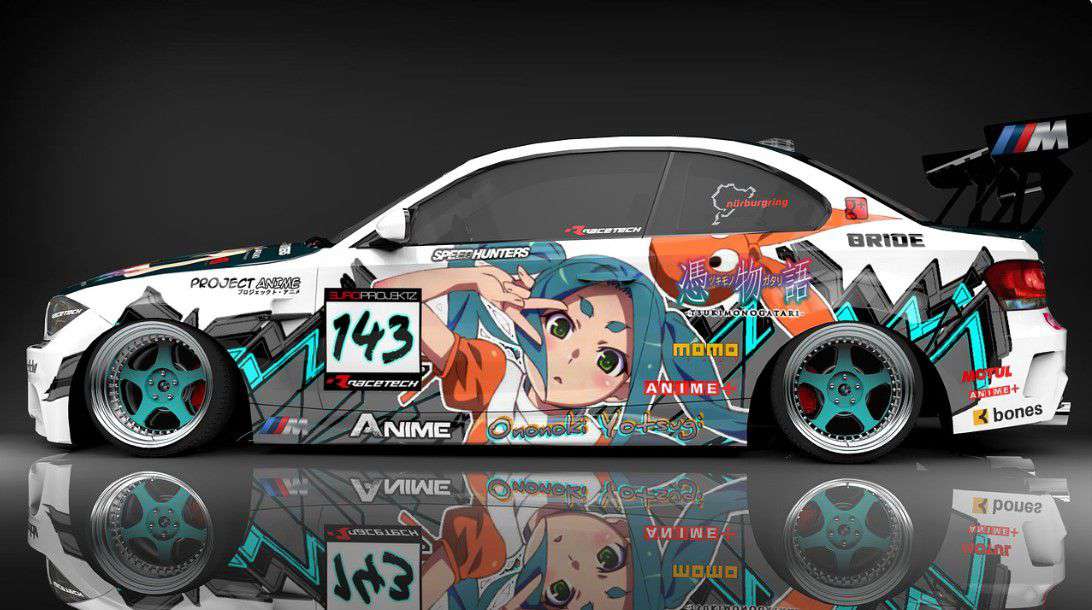 Anime already began to appear at the start of the 20th century, but its first known works were released in 1960. However, fans don't have any type of social media or anything to show their love for their favorite show like they did in earlier times.
After some years, the anime industry collaborated with different toy companies and began producing several pieces of anime merchandise for fans to show their affection for anime.
From time to time, several types of things began to be added to merchandise shops, such as stickers, paintings, banners, printed cloth, and so on. In 2005, the Itasha car made its debut and started the craze for cars among anime lovers.
Itasha means the car features several amazing designs of anime characters, anime places, or anything related to anime. By featuring anime designs, the cars also look quite unique and attractive.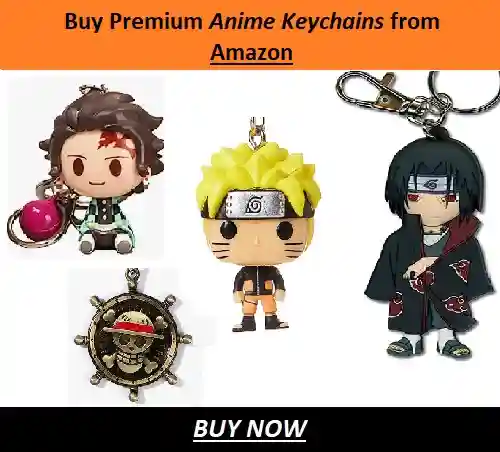 As a result, the person who does not watch anime is also interested in designing different types of anime characters and anime designs for their cars.
In recent years, plenty of amazing sports cars have debuted, and by being decorated with anime designs, they look more awesome and attractive.
By just seeing their images, you will greatly admire them, so think about how it looks in real life. So, let's explore some of the best anime designs of 2023.
---
Popularity of Anime Cars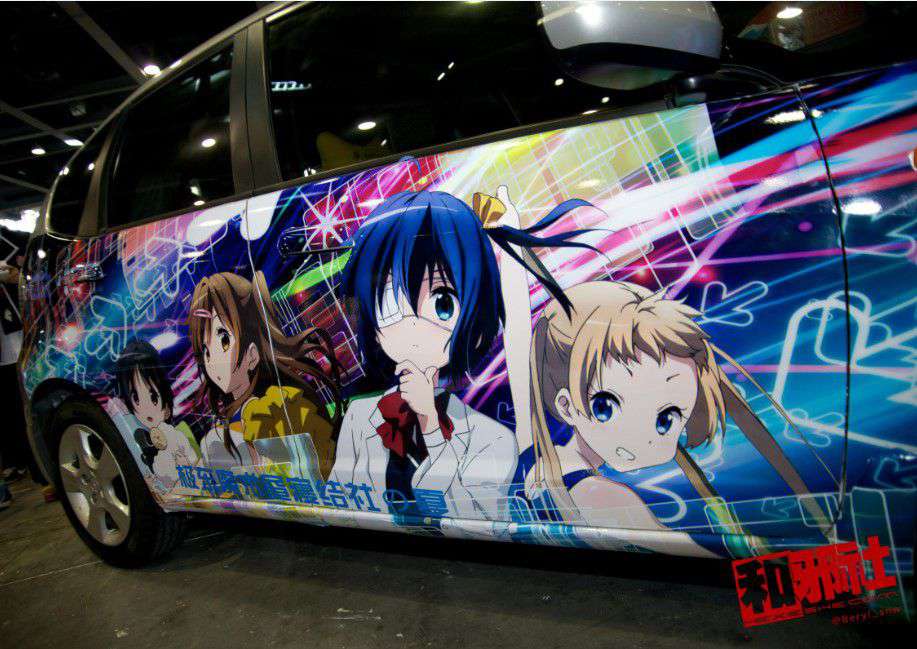 Itasha car first appeared as a design car with beautiful designs inspired by the anime world. However, from time to time, their design became more attractive and lively, which eventually raised their popularity among fans.
This car was first enormously popular in Japan, and after that, its fan-following spread to other countries. Because they feature anime designs, they are referred to as "anime cars" rather than "Itasha cars" in some countries.
Just like anime, Itasha cars have a wide variety of designs in which you will undoubtedly find your favorite. Some of the best-known Itasha cars are from popular shonen anime such as Dragon Ball, One Piece, Naruto, Bleach, and so on.
On the other hand, Itasha cars from Harem and Romance anime are also very attractive and beautiful. Recently, plenty of excellent designs have come from Itasha cars that you will definitely like to explore. So here we include some of the 10 best Itasha cars that you will definitely admire.
10 Best Anime Car Design Ideas
10. Dragon Ball Itasha Car
Most of you are already aware of the Dragon Ball Itasha car that features the wonderful designs of several Z fighters. However, this amazing anime car features Black Goku and looks quite different from other popular Itasha cars.
While seeing this car, you will notice Black Goku appearing in his Super Saiyan Rose form and using his most powerful attack, God Slicer. Its beautiful combination of pink design over white cars makes it so popular among fans.
---
9. Idolmaster Itasha
Idolmaster is a popular musical and idol anime that includes some of the best musical pieces. Aside from anime and games, it also has some great car designs. Its black car with a wonderful red design is the best design from the series.
This car features Rin Shibuya, one of the most beautiful idols of the series, who looks so amazing on it. The car already has a great design, but it looks even better at night on the street.
---
8. Sword Art Online Itasha
Sword Art Online is well known for its wonderful world-building and top-notch animation. Whether you look at an anime, game, or Itasha car, they all have one thing in common: high-quality animation.
This amazing anime car design is good enough to attract your attention through its colorful designs. It features Asuna Yuuki, one of the series' main characters, alongside colorful backgrounds that make the car more captivating.
---
7. Neon Genesis Itasha Car
Neon Genesis is one of the greatest classical anime of all time that fans enjoy the most, even modern anime fans. You will think it's a classic anime, so Itasha car does not look as good as modern ones.
However, you are completely wrong, just take a look at this incredible blue anime car and think about it again. This wonderful car features Rei Ayanami, who looks so attractive and perfectly combines with the car's design.
---
6. Attack on Titan Itasha
When we talk about the Attack on Titan Itasha car, most of you think the car will definitely feature the series' characters and titans. But you will be shocked to know their best Itasha car features the chibi version of the series' popular character.
This car already looked so good, and after featuring a chibi version of the series' characters, it became even more awesome. Due to the unique and highly captivating designs on the car, it deserves to be on our list of the best car designs of 2023.
---
5. Naruto Itasha Car
Naruto is one of the most lovable anime series, not only for its heartfelt storyline but also for its excellent characters. Itachi is the only character who became extremely popular despite having very little screen time in comparison to the others.
So you will definitely like this incredible Itasha car that features Itachi alongside several crows. Further, its beautiful combination of a red car and black design provide it with a unique and wonderful look.
---
4. Date a Live Itasha
Date A Live is one of the best uncensored harem anime with a diverse cast of hot female characters. This franchise never missed an opportunity to showcase their beauty by featuring attractive female characters.
This car features Tohka Yatogami, who looks so hot and attractive and wears a fancy purple outfit. The car is originally purple in color and features a beautiful purple design over it, which makes it so unique and attractive.
---
3. My Hero Academia Itasha
My Hero Academia has recently been very hyped among fans due to the release of its sixth season. Despite having a lower number of Itasha cars than other series, it has some fine pieces that you should check out.
Out of its wonderful and amazing design, the black Itasha car is the best because it features Deku alongside his powerful attack, Smash. While watching this popular anime car, you will notice that "Deku" and "Plus Ultra" are written over all the tyres of the car.
---
2. Demon Slayer Itasha
Demon Slayer is best-known for its beautiful animation, whether it be an anime series or Itasha car. This car is known as one of the most beautiful anime cars that fans have ever seen.
The beauty of the car is increased to the maximum extent due to its featuring the series' most beautiful character, Nezuko. Its black and pink color combination makes its design so unique and captivating that no one can resist dreaming about it.
---
1. One Piece Itasha Car
One Piece does not leave any fields related to anime, whether it be merchandise or an Itasha car, to demonstrate its huge fan following. The name of the franchise is enough to pique your interest in its Itasha cars.
While seeing this amazing Itasha car, you will definitely wish to buy it because of its wonderful color combination of black and red. Furthermore, it features some of the best images of Luffy and is perfectly put up over the car in the most stylish way.
Conclusion:
We'll wrap up this article by going over each fantastic design idea on the list. Each of the designs is excellent in its own way and looks great on your car.
It is also good enough to catch your attention with its amazing visuals and beautiful color combinations. We hope you enjoyed our list of wonderful design ideas and found something to your taste.
---
Do small things with great love.
Follow us on Twitter for more post updates.
Also Read:
I am Sahil Khan and I was born in Dhanbad and raised in New Delhi, India. I am currently pursuing my graduation while also pursuing my passion for writing about anime. This is because I have been an otaku since I was 7 and writing about anime helps me overcome my stress while also honing my writing skills. Aside from writing, I am a filmmaker and an actor.