Last updated on August 7th, 2023 at 01:34 pm
The legendary battle between the strongest jujutsu sorcerers of two different generations is still going on. The fight is becoming more intense and unpredictable with each passing chapter, making fans bite their nails over what's to come next.
But the wait for the new chapter can be soothed a bit now as we're here with Jujutsu Kaisen Chapter 231 spoilers and release date.
Jujutsu Kaisen Chapter 231 Spoilers
Jujutsu Kaisen Chapter 231 starts with Kusakabe asking everyone if they've ever taken a punch from Gojo. Everyone shares their experience that no one has ever taken a serious hit. Kusakabe explains that Gojo uses his Blue technique that attracts things and enhances it with his cursed energy to make his punches deadly.
There is a brief scene featuring Nanami, appearing when Yuji shares how Nanami told him never to compare himself with Gojo.
In the fight, Gojo is aggressively punching Sukuna, then causes the debris to suck towards Sukuna, but he survives the attack. There is a brief but intense physical altercation before Gojo uses a technique which leaves several clones or afterimages of himself. However, Sukuna singles out the real one.
Sukuna is using Mahoraga again whose wheel is spinning after taking a hit from Gojo. Gojo notices that when Sukuna uses Domain Amplification, Mahoraga's wheel turns black, indicating that it cannot adapt at the moment.

Sukuna also notices that Gojo is deliberately using simple techniques to prevent Mahoraga from adapting to his cursed technique.

Gojo says that Mahoraga needs to have its wheel spin four times before it can adapt to a cursed technique. Its wheel has only spun a single time, which means it needs to spin 3 more times before it can adapt to Gojo's power. He's determined to kill Sukuna before that.
Jujutsu Kaisen Chapter 231 Release Date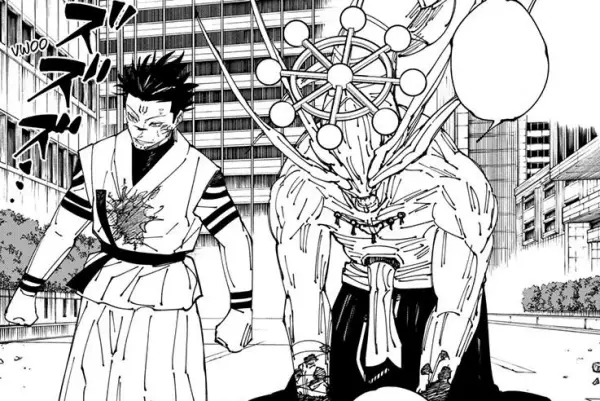 The day Jujutsu Kaisen Chapter 231 will be released is Sunday, August 6, 2023. But the exact time the new chapter will be dropping is going to be different in different time zones around the world, so not everybody will have access to the new chapter at the same time. 
The schedule of the time of release of the upcoming Chapter 231 is as it follows:
Pacific Standard Time: 7 am, Sunday, August 6, 2023
Eastern Standard Time: 10 am, Sunday, August 6, 2023
Greenwich Mean Time: 3 pm, Sunday, August 6, 2023
Central European Time: 4 pm, Sunday, August 6, 2023
Indian Standard Time: 8.30 pm, Sunday, August 6, 2023
Philippine Standard Time: 11 pm, Sunday, August 6, 2023
Japanese Standard Time: 12 am, Monday, August 7, 2023
Australia Central Standard Time: 12.30 am, Monday, August 7, 2023
Online readers can find the new chapter on Shueisha's officially affiliated platforms, Manga Plus and Viz Media from August 6 and onwards.
Since Weekly Shonen Magazine will be on a break next week, there will be no new chapter of Jujutsu Kaisen. Thus, Chapter 232 will be released on August 20 instead of next Sunday.
If there is any change to this schedule or some new information comes up, you'll find that on Otakus' Notes, so keep following us.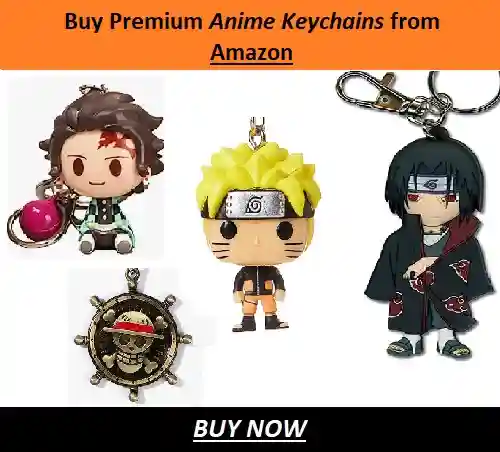 ---
Do small things with great love.
Follows us on Twitter for more updates.
Also Read
Anamika loves words and stories and putting them to pages. She also loves anime, manga, books, movies and everything fantasy. She has been a fan of anime since childhood and her admiration for it only grew with years. Her passion for writing is even more elevated by writing about the things she loves.