Last updated on October 25th, 2023 at 11:57 am
As fans of Jujutsu Kaisen already know, the story is currently at a very crucial point as Sukuna has regained his original body and the jujutsu sorcerers have already lost their strongest fighter. It's no wonder that fans are biting their nails waiting for the next chapter. Fortunately, the wait is over as we're back with Jujutsu Kaisen Chapter 239 spoilers and raw scans.
Jujutsu Kaisen Chapter 239 Spoilers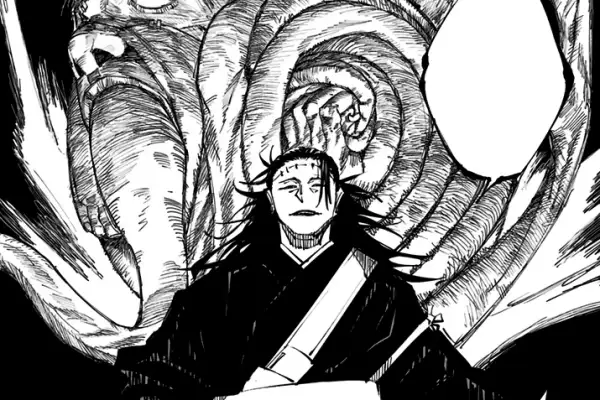 The title of Jujutsu Kaisen Chapter 239 is "Stupid Survivor." This chapter offers a change of point of view and focuses on Kenjaku instead of the continuation of Sukuna's fight against Yuji and Higuruma.
The chapter begins with a girl who is a reincarnated jujutsu sorcerer running away from someone, complaining about the cruelty of reincarnating them only to turn them into cursed objects later. 

She is caught by Kenjaku who turns her into a cursed object while commenting that they are like food seasoning and water to him, meaning nothing but trivial but he does hate to waste them.

As he's talking, he's confronted by Hazenoki. Kenjaku says that to be his friend, one has to be interesting enough not to bore him and able to keep up with him.
While the two talk, Kenjaku pauses their conversation to watch Sukuna and Gojo's fight. He reveals that he's left some curses in Shinjuku to keep an eye on the turn of events there and he'll know if anyone leaves Shinjuku by the total amount of cursed energy in Shinjuku.
Not only that but he shares sight with his curses because the jujutsu sorcerers have Maki Zenin who has no cursed energy but is physically gifted and Ui Ui who probably has a Spatial Teleportation-type cursed technique.
Kenjaku and Hazenoki fight and the former reveals that he plans to end the Culling Game by eliminating all players before beginning the merging process between Tengen and every person in Japan.
Hazenoki dies and the next person who comes to confront Kenjaku is none other than Takaba. Kenjaku says he has no interest in any awakened player other than Higuruma.

But when he attacks Takaba, the comedian manages to survive it, shocking Kenjaku. The fight is about to start in full force in the next chapter.
---
Jujutsu Kaisen Chapter 239 Release Date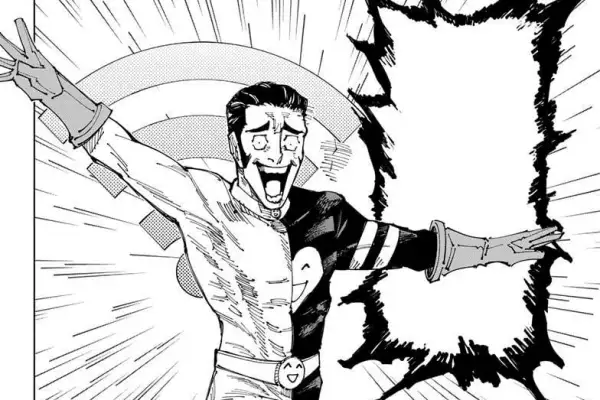 On Sunday, October 22, 2023, Jujutsu Kaisen Chapter 239 will be released on Shueisha's official platforms, Manga Plus and Viz Media. Online readers will find the official English translation of the chapter on those sites for free.
However, because of the difference in time in various time zones, Chapter 239 will be released in different parts of the world at different times. We've included the schedule of the release time of Jujutsu Kaisen Chapter 239 in various time zones below so that fans can know the exact time they should tune in to get the latest chapter:
Pacific Standard Time: 7 AM, Sunday, October 22, 2023
Eastern Standard Time: 10 AM, Sunday, October 22, 2023
Greenwich Mean Time: 3 PM, Sunday, October 22, 2023
Central European Time: 4 PM, Sunday, October 22, 2023
Indian Standard Time: 8.30 PM, Sunday, October 22, 2023
Philippine Standard Time: 11 PM, Sunday, October 22, 2023
Japanese Standard Time: 12 AM, Monday, October 23, 2023
Australia Central Standard Time: 12.30 AM, Monday, October 23, 2023
There will be no break next week, so Chapter 240 will be released on October 29, 2023. We'll have the spoilers and raw scans for that chapter soon too, so don't forget to follow Otakus' Notes.
---
Do small things with great love.
Follow us on Twitter for more post-updates.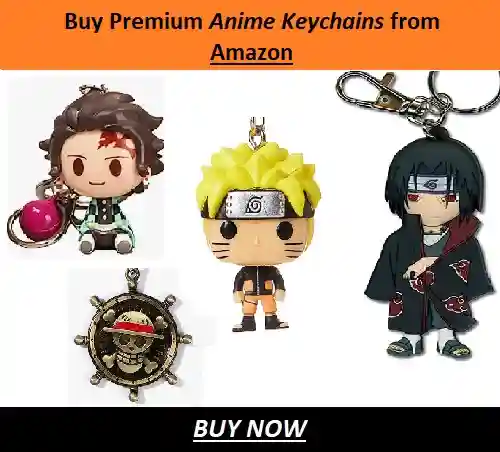 Also Read
Anamika loves words and stories and putting them to pages. She also loves anime, manga, books, movies and everything fantasy. She has been a fan of anime since childhood and her admiration for it only grew with years. Her passion for writing is even more elevated by writing about the things she loves.