t kingdom Chapter 765 should give us more answers after the abrupt end of this chapter. We see Ri Shi's past and get to know that he used to study a lot. It was then only, Ri Shi met Kanpishi, who got a perfect score in the entrance exams, which even Ri Shi couldn't.
In the present, Kanpishi is continuing to say that You Ka is a double spy. He also talks to Ri Shi about You Ka's past, and why he worked under Ri Shi. He keeps on saying that he got this information from Han's network.
Kanpishi further says that You Ka is working for Zhao, Chu, Wei, and Qin. And, that his current master is Ri Boku, since a year ago. He keeps on giving more information, about You Ka and his activities.
Ri Shi looks like he believed this information for now. He also questions Kanpishi about his motives, and the latter responds by talking about why he changed his study from legalism to collecting information.
Ri Shi is also enraged because Kanpishi was a very talented man. Now, Kanpishi would be punished by Qin, for his attempts of espionage. Kanpishi said that he studied with his life on the line, to beat Ri Shi during their time at Xunxi sensei's school.
He further says that he was only able to become smarter because of Ri Shi. After saying some final words to Ri Shi, he asked for him to leave, and report this issue to the King.
On the way, Ri Shi is trying to think of ways, to punish Kanpishi. Right when he goes to Ei Sei to report this, a messenger enters their room instead. He says that Kanpishi had passed away, and the chapter ends there.
Kingdom Chapter 765 Spoilers-Prediction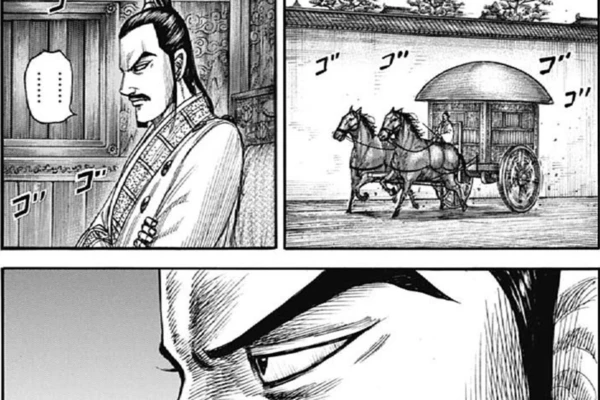 We still do not know, if what Kanpishi said was the truth or not. It might be the truth, as how Kanpishi had accepted his punishment already. In his conversation with Ri Shi, he seems like he did want Ri Shi to report about Kanpishi's espionage mission.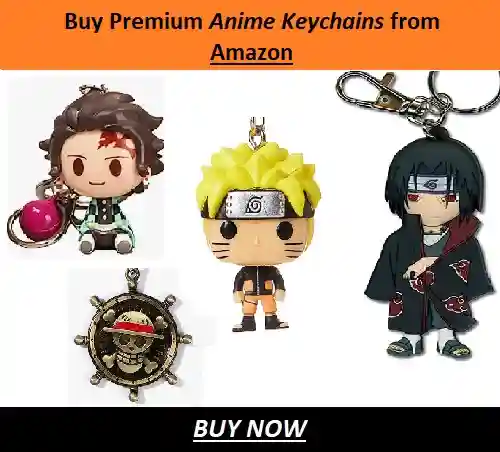 The information Kanpishi said seems to be accurate, at least for Ri Shi. This was due to the added emotional reasons when Kanpishi had talked about his past with Ri Shi during their school days.
However, we do not know if Ri Shi is willing to know more about You Ka's secrets. Just before he could say anything to Ei Sei, the news of Kanpishi's death reached them. Now, they are left with yet another mystery to solve.
The truth about You Ka will be held on for some more time, as this is a more pressing matter. Kanpishi's death might be planned himself, or it also might have been part of You Ka's plan all along.
---
Kingdom Chapter 765 Release Date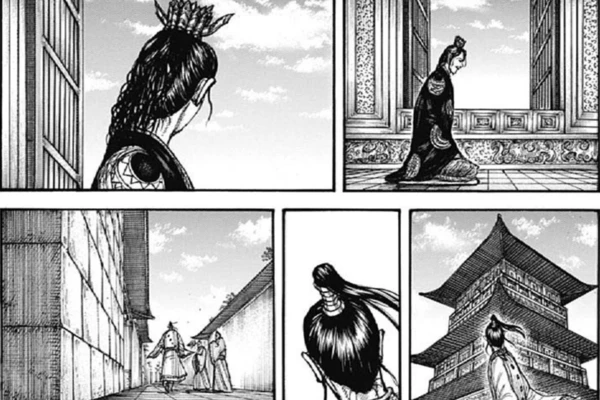 Kingdom Chapter 765 should release on 25th July. The raw scans and spoilers for this chapter will probably release in a couple of days. With this, we might get to know how Kanpishi died.
We will be updating the spoilers and raw scans in this article, once they get released. However, this was only the unofficial chapter release, and the release of the official chapter is still a few days away.
This marks the end of our article on Kingdom Chapter 765 predictions. For more updates and content regarding Kingdom, make sure to check some of our other articles here.
---
Do small things with great love.
Follow us on Twitter for more post updates.
Also Read: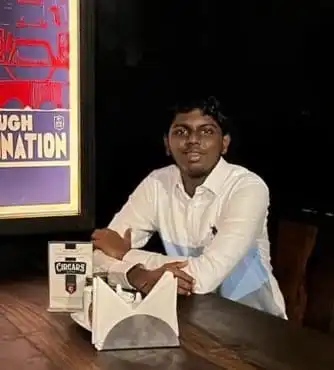 Eswar Keshav is an ardent anime fan for more than a decade. Along with this, he also has been following anime and manga updates for years. He is also enthusiastic and passionate when it comes to writing about his favorite things. Combining his love for writing and his love for anime and manga, his articles speak of his love for the genre.