Last updated on February 22nd, 2022 at 12:26 pm
Seasons of Blossom manhwa's popularity has skyrocketed since its publishing began in March on Webtoon. The shoujo romance comic is continuing to win the hearts of the readers with its warm storyline and stable pacing.
The English version of the manhwa updates every Tuesday and Saturday on Webtoon. It has currently completed its 'summer arc' at episode 60.
This manhwa written by Hongduck, has everything you can hope from a shoujo series and Nemone's art is indisputably a cherry on top. Just the correct amount of shoujo elements can be found in this. Teenage, friends, high school, chemistry and light romance and a pinch of slice of life – are all perfectly amalgamated.
So if you've read Seasons of Blossom, while you are waiting for the new chapters check out these top 10 mangas/manhwas which are similar to Seasons of Blossom in terms of plot, shoujo genres and more.
---
Must Read- Top 15 Best Manhwa/ Manhua/ Manga Like Solo Leveling Including Read Source
---
Top 10 Manga/Manhwa Like Seasons of Blossom Webtoon-
10) SCORCHING ROMANCE by Hongchi –
Scorching Romance webtoon will not just keep you in exciting anticipation for romance to start, but most of all, it will make sure to keep serving you with boisterous laughs. It has a female protagonist with an irritable personality because she is cursed with heat. And a male protagonist who has a timid nature because he is condemned with coldness.
Their journey to end up with each other is filled with meme illustrations and oddities. So, if you want to see another odd coupling, Scorching Romance will be a good dose for you.
Similarities to Seasons of Blossom: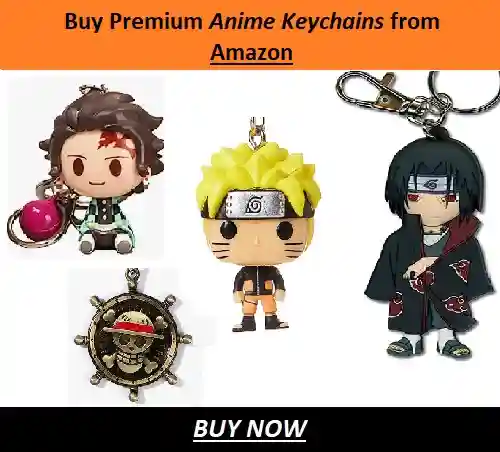 It shares the same genre with Seasons of Blossom – romance and

comedy.
The story's setup is teenage and high

school.
If Seasons of Blossom encouraged you to watch more romance stories between two contrasting personalities, then Scorching Romance can be a nears idea with its uncliched plot.
---
9) THE FOUR OF THEM by Mai Hirschfield –
Putting it in short and being more specific, this webtoon starts with a tragic failed high-school crush. But this tragedy in our protagonist's life doesn't pull him down for too long as he gets up again with the help of his four friends, Johnny, Mariel, Gaby, and Martina. You might not find a very romance-centered plot in this, but there are evolving characters and warm bonds of friendship.
Life does not always have happy wins, and unlucky failures do not lead to an end. You will absolutely experience this essence as you will dwell deeper into its plot. The comic is currently on a hiatus. But it is a great opportunity to catch up with its episodes.
Similarities to Seasons of Blossom:
The genre setup similar to Seasons of Blossom is high

school.
If 

Hamin's Flower

 arc made you question the ideas of learning acceptance and moving on when losing something, 

The Four Them

 would impress you with how it deals with the aspects like a failure, rejection, and unforeseen damages in life.
---
8)  HORIMIYA by HERO/Daisuke Hagiwara –
Written by HERO and illustrated by Daisuke Hagiwara, Horimiya, just as its title suggests, is about the romance unfolding between Kyouko Hori, a popular and top student, and Izumi Miyamura, a non-social and has no presence.
What makes it interesting is that both, despite being different from each other in school, find something common between them after discovering each other's secrets. And to the reader's enjoyment, everything is not what it seems!
Similarities to Seasons of Blossom:
Just like Seasons of Blossom, it has teenage romance and

comedy.
The way Horimiya carries a romance plot with a slice of life, here too, you will start to form a healthy connection with the characters.
---
This manga is Yayoiso's original manga, whose anime adaptation was released in 2018 with the same name. Kaizaki, an involuntary unemployed man in his late-twenties who just as was at the point to despair from his fate, was presented with an opportunity to join an experiment program called ReLIFE. that required him to eat a pill and become ten years younger. Then he was instructed to live as a high school student and relive as a teenager.
It is primarily a slice-of-life genre. Romance in this manga starts to bloom late.
Similarities to Seasons of Blossom: 
ReLIFE shares the same genre as Seasons of Blossom, focusing on high school, teenagers, and

friends.
If not mainly centered around romance, it has all of the Seasons of Blossom's genres. The main character makes friends, goes to school again, and studies and experiences profound aspects of teenage life from a third person's point of

view.
Lastly, it has a unique and light love story where emotions are dealt with required maturity and realistically.
---
6) A BELOVED EXISTENCE by Hyang-u creative –
A Beloved Existence begins with a steady pace and then becomes serious as it starts to bring out the issues of social anxiety and community, but without compromising with the romance plot.
What connects our female lead to the male lead is the heart that had saved her life after the transplant surgery. It turns out to be that of a boy's father who goes to the same school as her, and then she starts to have dreams about his father.
It is another recommendation full of high school romance springing up. So you, who was once an aspiring promising athlete due to heart problems, had to give up on her dream. Then despairing, she also distances herself from her school life.
Taking some years off, she comes back to school, and step-by-step, finds herself a group of reliable friends.
Similarities to Seasons of Blossom:
Both Seasons of Blossom and A Beloved Existence have the genre – high school and

romance.
It takes a step-by-step approach to characters exploring self-worth and identity.
---
5) KIMI NI TODOKE by Karuho Shiina –
For Kimi ni Todoke or From Me to You, the best option is to both read and watch its manga and its 2009 anime adaptation. It is a healthy romance comic about secret crushes like a popular and extroverted high-school boy and an extremely introverted girl falling for each other.
It resembles A Beloved Existence as it records the female protagonist's journey to become a likable person, have friends, and become stronger and self-confident with everyone's help. Complimentary to this, the soft and innocent emotions of all the characters will definitely tender your heart.
Similarities to Seasons of Blossom:
Kimi ni Todoke shares the same genre as Seasons of Blossom – high school and

romance.
It has a plot where two completely different people are paired, i.e., one who is popular and the other who is not so

popular.
Just as Seasons of Blossom presents the life challenges of its characters in the background, Kimi ni Todoke too narrates the same, along with its manga plotline and character developments.
---
If you are into stories involving friends, a slice of life, and light romances, Morangji's Odd Girl Out is just what you have been looking for. And if you are sick and tired of only reading about manga tropes involving brotherhood and a male group of friends, Odd Girl Out will definitely freshen up your mind.
It is a high school badass girl group of friends and their sisterhood throughout the series. The story revolves around Nari and her journey in life to make true friends.
Similarities to Seasons of Blossom:
Odd Girl Out slightly shares the same genre as Seasons of Blossom, such as high school, a slice of life, friendship, and light

romance.
Although centered around the main protagonist Nari, it has multiple main

characters.
The series focuses on character developments and plots consisting of a slice of life.
---
3) BACK TO YOU by Morangji –
Hayoung, who was once a nerd and an unpopular student, had failed to pursue her crush in high school, and later the boy dies in a bus accident. One day taking a bus ride with her blind date, she gets into the accident and, along with her date, travels back to ten years ago. So now she has the opportunity to change the future.
Similarities to Seasons of Blossom:
Back to You shares the same genre as Seasons of Blossom – high school, romance, and

drama.
This webtoon takes resemblance from 

Hamin's arc.

 Where one character loses their life and the other remains in the present to reminisce.
---
2) Lovely Complex by Nakahara Aya –
This comic is all about the unpopular romance tropes and 'heights.' Just like its name suggests, as you'll get fond of the story, you'll find yourself with the opinion that this romance is really just a lovely complex.
A romance drama between a tall girl and a short boy. Were you reminded of something? If so, then you are on the correct page.
Similarities to Seasons of Blossom:
Lovely Complex shares the genre – high school and romance with Seasons of

Blossom.
As it takes on an unpopular romance trope where a girl is taller than a boy, you will be reminded of Jinyoung and Bomi in 

Bomi's Flower

 arc.
---
1) SPIRIT FINGERS by Han kyoung chal –

Image source: Webtoon
Han kyoung chal's Spirit Fingers broadly and coherently discusses and explores the topic of beauty and self-love. To follow her new crush, Amy, a young high-school girl, joins an art club called 'Spirit Fingers,' as she is also struggling to reach the societal standards on her own and find a place to belong. And joining the club, it turns out to be a life-changing decision for her.
Spirit Fingers definitely has a romance genre like Seasons of Blossom, but you won't immediately find it in the starting chapters. Also, you might find an odd rom-com coming your way. You will have to be patient and find out as it keeps getting better and better each episode.
Similarities to Seasons of Blossom:
Spirit Fingers's main characters cover a wide variety of student classes. And Seasons of Blossom seems to be alike in this idea, as its upcoming arc will

suggest.
Focusing on the issues of authentic beauty and removing cliché romance plots, it has an odd

rom-com.
 It has an impressive lineup of characters. Its focus is not limited to only the main protagonist. It has multiple main characters like Seasons of Blossom.
---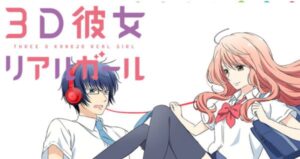 Must Read- Top 30 Romance Anime Shows of all time with Happy Ending
---
Seasons of Blossom Webtoon Plot –
Seasons of Blossom, according to its synopsis, shows stories of romance springing up. Following this, it has had two couple arcs so far – 'spring arc' and 'summer arc.'
Beginning from the spring arc, the entire scenario of the series seems to be set around the four high school students – Bomi Yun, Jinyoung Choi, Jaemin Lee, and Seonhui Kang – who are the main characters of the spring arc, i.e., Bomi's Flower.
Bomi's Flower focuses on the romance story between Bomi Yun and Jinyoung Choi. And after the spring arc that centered around Jaemin's brother Hamin and his love interest called Hamin's Flower, the manhwa seems to be ready to welcome a new arc called 'Gaeul's Flower' in which the main character is Somang's friend Gaeul.
The series has earned its name for not simply centering around romance but also deepening the sentiments of the readers as characters come to terms with the various aspects of life, such as emotions, friendship, and bonds. So staying curious about the story of the upcoming arc, keep updated with the manhwa on the Webtoon app or website every Tuesday and Saturday.
---
Do small things with great love.
Follow us on Twitter for more post-updates.
Also Read –
Top 15 Best Psychological Romance Manga Ranked

Top 10 Best Harem Anime on Crunchyroll 2021 Ranked

(2021) Top 20+ Best Yuri Anime on Crunchyroll, Netflix, Hulu & more

Top 15 Best Ecchi Anime on Crunchyroll, Netflix & Funimation 2021

(2021) Top 15 Best Isekai Anime on Hulu, Crunchyroll & Funimation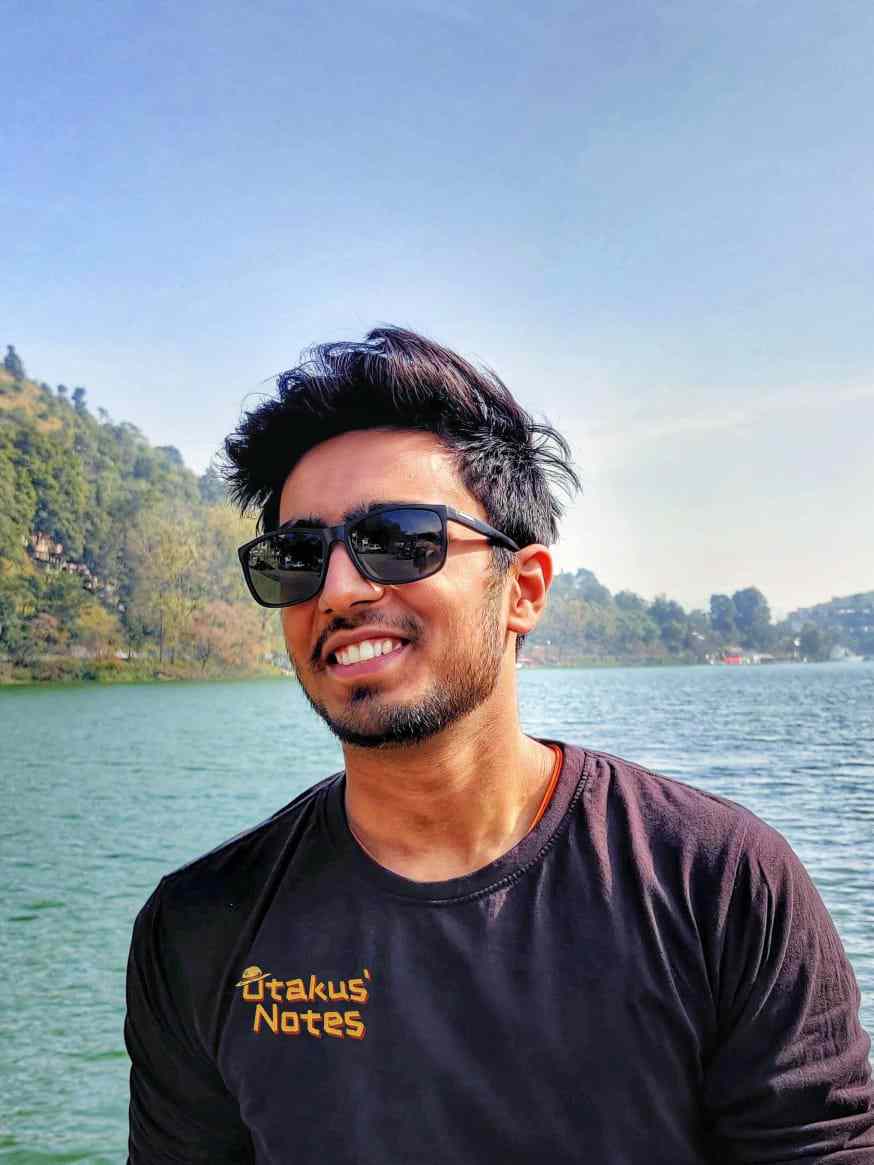 Engineering edified me dreams' propelling. And being an Otaku, a superlative dream of mine engulfs experiencing anime to its deepest quintessence and inditing my perspective towards it. Ultimately, anime blogging carved a path towards my desire and made me stand up to you.