Eyes are like windows to your soul. It somehow has a lot to say about one's personality. They make a difference on the face. The blue eye is an ideal instance.
Having an eye color different from the majority will definitely make them eye-catching and out of the ordinary. Imagine having one of the world's rarest eye colors. The piercing, bright blue eyes will make you curious about the person.
Below are the supermodels with blue eyes that make them more appealing and unquestionably attractive. Their blue eyes have brought a monumental change in their lives and only led them to success.
Top 10 Super Models With Blue Eyes
1. Rosie Huntington-Whiteley
| | |
| --- | --- |
| Name | Rosie Alice Huntington-Whiteley |
| Age | 36 years |
| Nationality | English |
| Popular Brands | Burberry, Victoria's Secret, Prada |
For more than 24 years, the English model Rosie Huntington-Whiteley has been in the industry. Her blue eyes played a significant role in her sparkling career. She marked her debut in modeling with Victoria's Secret.
Rosie has worked for various brands, including Burberry, Levi's, and Paige, and walked for brands like Prada, Giles Deacon, etc. As an actress, she has appeared in films such as Transformers: Dark of the Moon (2011) and Mad Max: Fury Road (2015).
---
2. Adriana Lima
| | |
| --- | --- |
| Name | Adriana Lime |
| Age | 42 years |
| Nationality | Brazilian |
| Popular Brands | Puma, Prada, Louis Vuitton, Versace |
With captivating blue eyes, Adriana Lime has won many beauty competitions, such as Supermodel of Brazil, Most Desirable Woman, Hottest in the World, the Girl Award, and Supermodel of the World. You will lose track of her runway shows and work with renowned brands.
Armani, Bebe, H&M, Maybelline, Versace, Louis Vuitton, Bvlgari, Prada, Ralph Lauren, Triton, Sean John, Sportmax, Bottega Veneta, and Colcci are just a few names. Adriana has been on many notable magazine cover pages, including Vogue, ELLE, Interview, W, Arena, Cosmopolitan, and Esquire.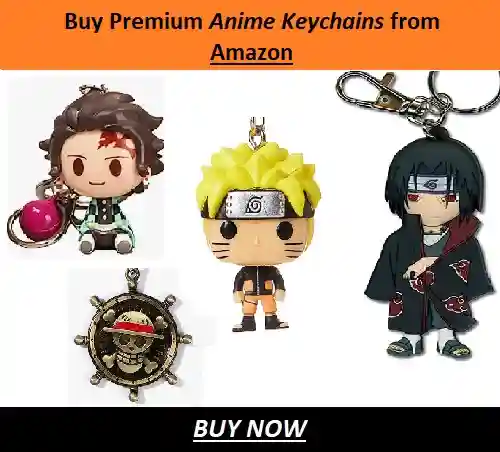 The Brazilian model was titled the longest-running and most valuable model of Victoria's Secret Angel. She has appeared in a few films as well.
---
3. Miranda Kerr
| | |
| --- | --- |
| Name | Miranda May Kerr |
| Age | 40 years |
| Nationality | Australian |
| Popular Brands | Victoria's Secret, Maybelline New York, H&M |
Miranda Kerr is a household name. She is famous for featuring in prestigious magazines such as W, GQ, ELLE, Harper's Bazar, and Italian Vogue. Miranda has experience doing runway shows for brands like Prada, Balenciaga, Givenchy, Dior, Chanel, John Galliano, Loewe, and more.
She has been listed as the highest-earning model several times on Forbes's list. Miranda's piercing blue eyes and dimpled smile have made people her fans.
---
4. Jeremy Meeks
| | |
| --- | --- |
| Name | Jeremy Ray Meeks |
| Age | 39 years |
| Nationality | American |
| Popular Brands | Tommy Hilfiger |
A criminal gets a new life because their eyes get real. Jeremy Meeks' life was changed after his picture went viral back in 2014. His modeling journey started when he walked at New York Fashion Week for Philipp Plein. Jeremy has also done the Cannes Film Festival, Milan Fashion Week, and Tommy Hilfiger's fashion show.
Soon after his release, he became a sensation and got plenty of offers. Jeremy made his acting debut by working in Olga Buzova's music video, Wi-Fi. He has also appeared in movies like Trigger, Secret Society, The Wrong High School Sweetheart, and Beach Chain.
---
5. Charlotte McKinney
| | |
| --- | --- |
| Name | Charlotte Ann McKinney |
| Age | 30 years |
| Nationality | American |
| Popular Brands | Marciano |
The credit for Charlotte McKinney's fame goes to Instagram. She has appeared and covered for several fashion magazines, including Ocean Drive, Galore, GQ Mexico, Vanity Fair, Social Life, and Jezebel.
Charlotte gained national attention after appearing in one of the All Natural Burger commercials by Carl's Jr. She has also worked on many television shows and movies, such as Dancing with the Stars, Lip Sync Battle, Fast Foodies, Baywatch, Fantasy Island, Guest House, and Phobias.
---
6. Mathias Lauridsen
| | |
| --- | --- |
| Name | Mathias Lauridsen |
| Age | 39 years |
| Nationality | Danish |
| Popular Brands | Gucci, Kenzo, Louis Vuitton, Christian Dior, Prada, Fendi |
Mathias earned the status of a supermodel after working with numerous luxurious brands. According to Vogue, he has even been listed in the top 10 all-time male models. The Danish model's sharp and striking features and blue eyes are a combination to drool over.
He has been a part of innumerable fashion campaigns, such as those for Gucci, Calvin Klein, Aldo, Carolina Herrera, Fendi, Emporio Armani, Cartier, Burberry, Bottega Veneta, Hermès, Hugo Boss, Prada, Christian Dior, Kenzo, Louis Vuitton, and Givenchy.
His left cheek scar makes him more stunning.
---
7. Willy Monfret
| | |
| --- | --- |
| Name | Willy Monfret |
| Age | 40 years |
| Nationality | French |
| Popular Brands | Moschino |
Willy Monfret is one talented man, being a model, DJ, actor, and producer at the same time. His advertising campaigns include brands such as Vogue, Carrera, Ralph Lauren, Benetton, L'Oreal, etc. He has also walked for one of the most famous brands, Moschino.
Willy has magnified the editorials by appearing in them in places like GQ, Men's Health, Vogue, Wannabe, and Krave Cover. He has been featured in four songs by the world-renowned pop star Nicki Minaj.
---
8. Mark Vanderloo
| | |
| --- | --- |
| Name | Mark Vanderloo |
| Age | 55 years |
| Nationality | Dutch |
| Popular Brands | Valentino, Armani, Gucci |
Mark Vanderloo is easily one of the most significant names in the fashion industry. A lot more time has earned him the title of one of the most famous male models, among others. After achieving popularity on a global scale and appearing in about 50 shows per week, he was awarded the moniker supermodel.
Even in his 50s, the blue-eyed Dutch model's name hasn't cooled down. Mark is known for becoming the face of Hugo Boss and working for reputable brands like Guess, Gucci, Valentino, Hermes, Armani, Calvin Klein, and Trussardi. He has also tried his luck at acting.
---
9. Denise Vasi
| | |
| --- | --- |
| Name | Denise Vasi |
| Age | 40 years |
| Nationality | American |
| Popular Brands | American Eagle |
Denise has graced magazine editorials like ELLE, Marie Claire, and GQ Italia. She has worked for numerous brands and in print campaigns, including Dove, Avon, American Eagle, Olay, Bobbi Brown, and Maria Barros.
With the intense gaze of her blue eyes, Vasi has gone into acting and appeared in several television shows and movies. A few of them are Law and Order: Criminal Intent, The Protector, When in Rome, Single Ladies, and The Good Guy.
---
10. Jasmine Sanders
| | |
| --- | --- |
| Name | Jasmine Sanders |
| Age | 32 years |
| Nationality | American |
| Popular Brands | Nike, Miu Miu |
The American model is named Golden Barbie after her blue eyes and sharp-sculpted face cut. Jasmine Sanders has been featured in many editorials, advertising campaigns, and magazine covers, such as LOVE, Esquire, GQ, Vogue, Glamour, InStyle, Lui Magazine, Harper's Bazar, L'Official, Bvlgari, Victoria's Secret PINK, Robert Cavalli, and many more.
Sanders did a lot of runway shows, including Jeremy Scott, Miu Miu, and Moschino. Jasmine is also an actress and fashion influencer.
---
Conclusion
Blue eyes have helped a lot of people gain massive attention and played an important role in their success at a certain point. You cannot deny the fact that these models' blue eyes make them attractive to the core.
---
Do small things with great love. 
Follow us on Twitter for more updates.
Also Read
Just a person who invests her time mostly updating herself with the news surrounding the Korean, Thai, and Japanese entertainment industries or watching K-dramas, Thai, and Japanese dramas. Her interest in and knowledge of them encourages her to write about them. Writing is her peace in this chaotic world.