Last updated on September 27th, 2023 at 05:44 pm
All Might's desperate fight against All For One has been going on for some time now. Their power levels are currently wildly uneven, but the former No. 1 Hero still is giving his all. In the last chapter, Hero Killer Stain joins the battle as an unlikely ally. Now, let's see what happens next with My Hero Academia Chapter 401 spoilers and release date. 
My Hero Academia Chapter 401 Spoilers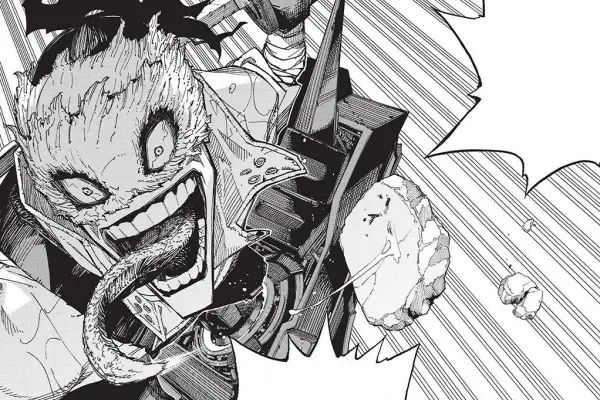 The title of My Hero Academia Chapter 401 is "The Lunatic." It begins with a flashback just moments before. Stain is flying on his glider towards All Might and All For One. He correctly deduced what was going on by hearing All Might's conversation with Iida and Shoto.

All Stain draws closer, he notices lots of blood. But he isn't sure whether the blood belongs to All Might or All For One. When he smells it he knows that it's not All Might's blood because he knows what All Might's blood smells like from Kamino.

At present, Stain ponders whether All Might has understood the meaning of his existence. He wants All Might to value his life and fight until the end. 

When Stain tries his own version of "I am here!", he fails to leave an impact. In retaliation, All For One uses Forced Activation and Phlebotomy. 

Next, All Might and Stain combine their own versions of "I am here!" attacks and this time they are successful, causing All For One to bleed profusely.

All For One comments on how he knew Stain would do something because he is the only one who escaped Tartarus by himself. Stain reminds him how he just has to lick his blood once again but All For One has his antigens modified, so it won't work again.

Suddenly a mouth bites Stain from the back, leaving him gravely injured and bleeding. After dealing with Stain, All For One focuses his attention back to All Might and attacks him. However, the remaining pieces of Hercules protect All Might.
Horribly injured, All Might sees Nana Shimura and Sir Nighteye, and understands that his mind is trying to encourage him. He stands up once again.
At the end of the chapter, the narrator reveals that All For One is close enough to Shigaraki now to use his Teleportation Quirk.
---
My Hero Academia Chapter 401 Release Date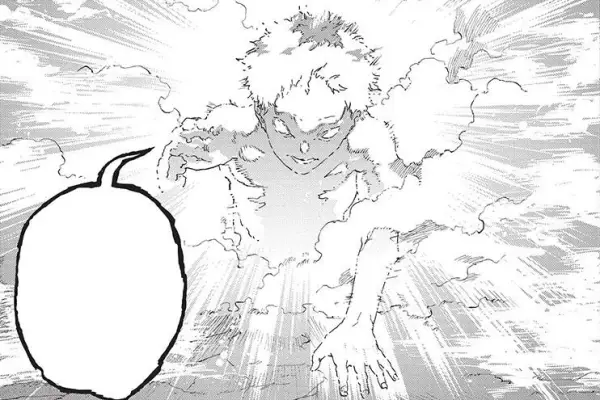 This week, My Hero Academia Chapter 401 will be released on Sunday, September 24, 2023. From that date, the new chapter will be available for reading on Manga Plus and Viz Media, the officially affiliated platforms of Shueisha. However, the time the chapter will officially drop on those sites will be different in many parts of the world because of the time zones.
We've included a schedule for the timings of the release of My Hero Academia Chapter 401 in several time zones. Let's look at it:
Pacific Standard Time: 7 AM, Monday, September 24, 2023
Eastern Standard Time: 10 AM, Monday, September 24, 2023
Greenwich Mean Time: 3 PM, Monday, September 24, 2023
Central European Time: 4 PM, Monday, September 24, 2023
Indian Standard Time: 8.30 PM, Monday, September 24, 2023
Philippine Standard Time: 11 PM, Monday, September 24, 2023
Japanese Standard Time: 12 AM, Tuesday, September 25, 2023
Australia Central Standard Time: 12.30 AM, Tuesday, September 25, 2023
There will be no break next week. So, we can expect Chapter 402 to come out on October 1, 2023. For more information, keep reading Otakus' Notes.
---
Do small things with great love.
Follow us on Twitter for more post updates.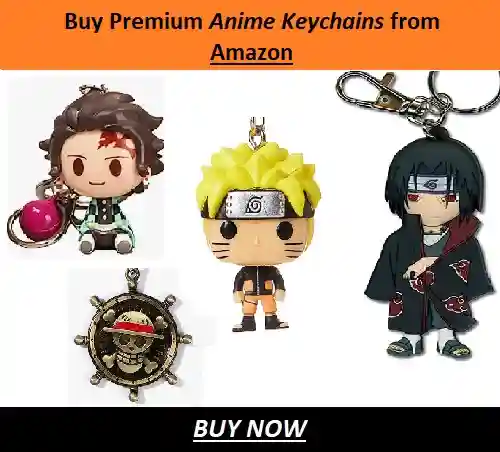 Also Read:
Anamika loves words and stories and putting them to pages. She also loves anime, manga, books, movies and everything fantasy. She has been a fan of anime since childhood and her admiration for it only grew with years. Her passion for writing is even more elevated by writing about the things she loves.