Last updated on May 17th, 2023 at 01:44 am
The record of Ragnarok Chapter 77 spoilers is up, and there seem to be a few interesting developments. Beelzebub had successfully read Tesla's move and defeated him.
Tesla shone brightly even in his last moments and wished for humanity to keep on going and never give up. He also said that Ragnarok would not come to pass if humanity is standing strong.
Record of Ragnarok Chapter 77 Spoilers & Raw Scans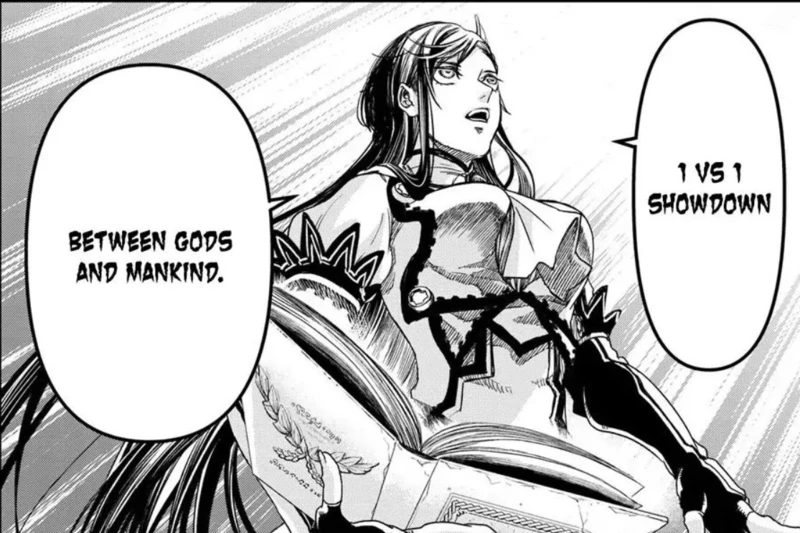 After winning against Tesla, Beelzebub was still in very bad shape. Taking multiple blows from Tesla had made him vulnerable and he is almost on his dying breath now.
Even though Beelzebub is extremely tired and wounded, he seems to be very satisfied with the outcome.
Even the gods start praising both Tesla and Beelzebub for their performance.
This also led to a change of opinion about Beelzebub to the remaining Gods.
Beelzebub no more thinks about suffering but thinks that Humanity and Gods are on an equal footing.
Tesla managed to change his mind so that Beelzebub does not think about his death.
Hermes and Ares talk about the PPPX Punch of Tesla.
Ares does not understand, but Hermes seems like he understood everything about that move.
Zeus also adds that this blow is beyond God's imagination.
The remaining scientists are saddened by his death and keep praising Tesla and how he fought.
Goll is also crying about Gondul's death, but Hilde has moved somewhere.
She goes to her special place, where she mourns the death of every God and Human till now.
Each fighter has a specific word, which describes their personality and then their name pops up.
Hilde offers her prayers to the souls of the dead, just when Buddha appears.
Since it was her private room, she was very angry when Buddha just barged in.
He talks about Siegfried and says that he is imprisoned in Naraka, one of the jails in Tartarus.
Buddha also mentioned him as her former lover, but she denies this angrily.
He tries pressing on this matter, but he still does not receive an answer from her and is confused.
The scene shifts to the prison in Naraka, where Siegfried is present.
The 72 Demons on Solomon are the guards of this prison.
We get to see Andros and Flauros in this chapter.
They talk about Ragnarok and how Beelzebub's win had tied the score now.
Both of them also discuss this with the prisoner Siegfried and ask his opinion.
The demons ask him which side he will be fighting on since he is a demi-god.
But soon enough, they realize that Siegfried is not allowed to speak.
We get to see his thoughts in this process.
He hopes that Brunhilde is not pushing herself too due to this battle.
---
Record of Ragnarok Chapter 77 Release Date
Record of Ragnarok Chapter 77 releases on May 11th. Since the full raw scans and spoilers have been released, we can expect the translations of the new chapter to appear soon.
We still do not know if there will be a double chapter next month or not. As of now, we are not even sure about the details of the fighters participating in Round 9.
With this, we can close our article on Record of Ragnarok Chapter 77 Spoilers & Raw Scans. We follow the regular updates of many other manga too, so make sure to check our other posts here.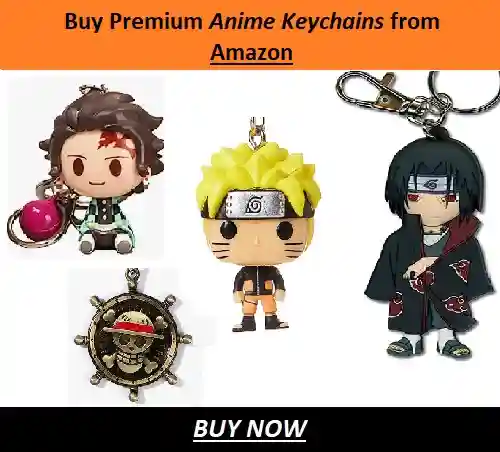 ---
Do small things with great love.
Follows us on Twitter for more updates.
Also Read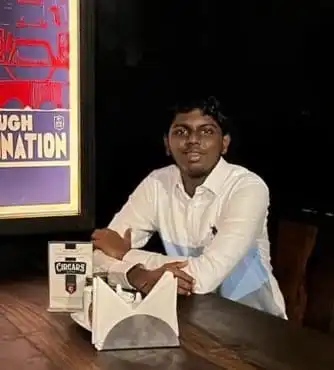 Eswar Keshav is an ardent anime fan for more than a decade. Along with this, he also has been following anime and manga updates for years. He is also enthusiastic and passionate when it comes to writing about his favorite things. Combining his love for writing and his love for anime and manga, his articles speak of his love for the genre.