Last updated on July 28th, 2023 at 11:40 pm
The Record of Ragnarok Chapter 80 spoilers are finally here, and some of it wasn't hard to predict. In the last chapter, we saw Leonidas's past, and why he hates Apollo so much.
We also got a better look at Leonidas's volundr and the power he possesses. He landed a direct hit on Apollo, with his special dual-wielding Kusarigama-like weapon.
Record of Ragnarok Chapter 80 Spoilers & Raw Scans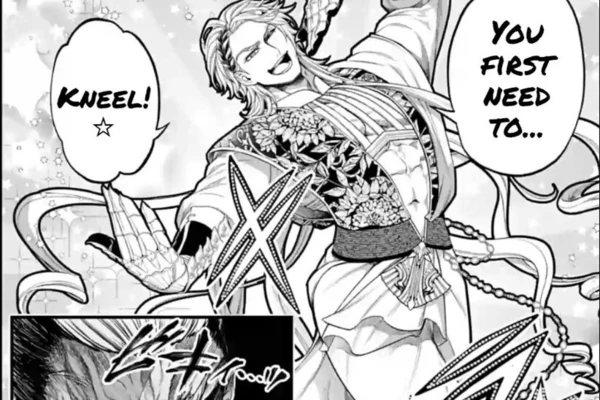 It seems that it's Apollo's chance to fight back, now that Leonidas is not paying heed to his words. Apollo had been trying to say something to Leonidas, but Leonidas still wants to just fight him.
The start of the chapter talks about the divine thread Artemis, which Apollo holds.
Apollo does not fall to the ground, and he rather regroups in the air, and breaks his fall.
But, Leonidas is quick on the follow-up attack, and he launches another Phalanx Enchos at the position of Apollo's landing.
It's almost about to hit Apollo, but Apollo evades it using his light dancer-like movements.
Goll keeps on observing Apollo and notices that his hands have been glittering.
This is the divine thread of Artemis, which Apollo is using.
This thread starts from Apollo's fingertips and extends to the end of his gloves.
Further, this thread keeps on changing shapes, as Apollo wishes.
This thread was also a light energy spun thread, which was created by Apollo himself.
Even though Phalanx Enchos looks like it directly hit, this thread acts like a shield for Apollo.
He further uses this thread, to make a hand deck, and wears it on his hands.
Leonidas has also now taken notice of this thread and is changing his attack pattern.
This time, he uses the shield and sticks it out in various directions, at super fast speed.
Apollo is also observing this, but it is an entirely new move from Leonidas.
He uses Phalanx Asatos instead, to use his shield to attack in all directions.
It looks like this move uses a lot of Leonidas's strength.
However, Apollo is unfazed by this attack, as he dodges every strike.
Apollo dodges all of this with his boxing moves, and Zeus tells that Apollo is also a boxing God.
After this, Apollo lands an intense punch from his left hand onto Lenoidas's face.
Leonidas gets back up and is again using the same move.
Now the battle starts getting one-sided, as Apollo easily dodges all these moves, and keeps on punching Leonidas.
Leonidas's subordinate says that there would be a chance for him to attack if Apollo's movements can be restricted.
Apollo also hears this stops his barrage of punches and creates a straight line in the ring.
He did this so that he could prove that he could dodge all of Leonidas's attacks in a straight line.
This is a huge humiliation for Leonidas, as he also became a punching bag for Apollo in this chapter.
---
Record of Ragnarok Chapter 80 Release Date
Record of Ragnarok Chapter 80 fan and unofficial translations should release in a couple of days. The official translations for the chapter, however, should release on August 13th or 14th.
The raw scans and spoilers for Chapter 81 will release on August 23rd. We will be back with a new article when the full spoilers are released, so make sure to track our Record of Ragnarok posts.
This marks the end of the spoiler article for Record of Ragnarok Chapter 80. For more updates on your favorite manga, make sure to check some of our other posts over here.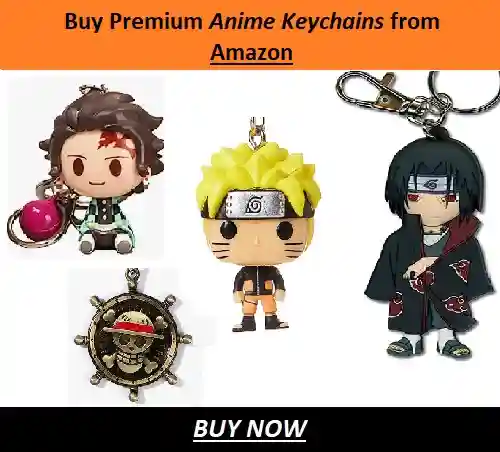 ---
Do small things with great love.
Follows us on Twitter for more updates.
Also Read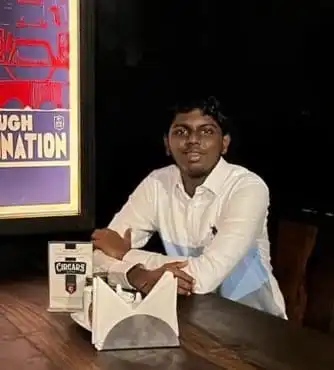 Eswar Keshav is an ardent anime fan for more than a decade. Along with this, he also has been following anime and manga updates for years. He is also enthusiastic and passionate when it comes to writing about his favorite things. Combining his love for writing and his love for anime and manga, his articles speak of his love for the genre.