It is hard to imagine that a story about ghouls can comprise some of the most stunning women. However, this is the truth and the Tokyo Ghoul girls are as sexy as they can get. So, without further ado let us compile a list of the sexiest Tokyo Ghoul female characters.
Tokyo Ghoul has ended a long time ago but their characters have made a strong mark on the fans. Some of the Tokyo Ghoul females have big popularity with their attractive beauty and deadly nature.
Top 15 Sexiest Tokyo Ghoul Female Characters Ranked-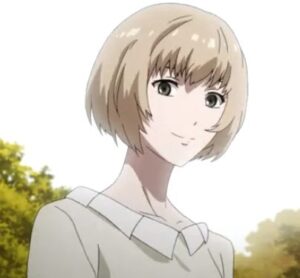 We are starting off strong on this list with Mister Yoshimura's lover Ukina. Not only was she cute and beautiful the way she was dedicated to Mister Yoshimura was beyond praise.
She was highly attractive with her bob cut hair and soft gentle eyes. Her personality was equally bright and cheerful with a keen power to look into the heart of someone. 
---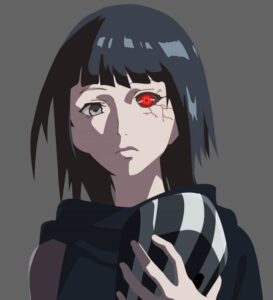 Kurona is one of the Yasuhisa twins who shared a deep bond between themselves. She has dark black hair with the kakugan in her left eye. Her outfit comprises a casual hoodie giving her a mysterious dark appearance.
She is devoid of any emotions since the death of her mother and the only feeling left in her is love for her sister. This cold and dark personality of Kurona is her most attractive feature.
---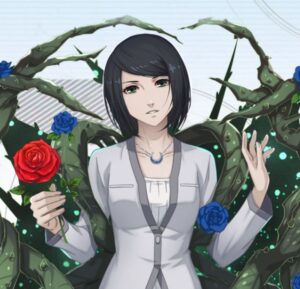 Matsumae is a Tokyo Ghoul woman with an amazingly calm personality. The amount of control she has on her nerves is insane.
She rarely shows any hyper emotions and observes everything with her coal-black eyes. She has a bob cut hairstyle with pretty bangs on the sides.
Her attire remains formal most of the time and her desire to protect Shuu is quite adorable.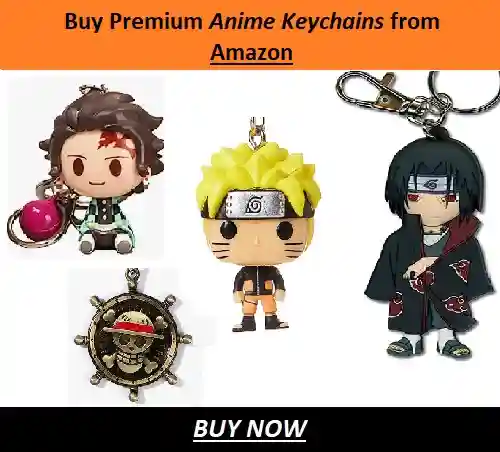 ---
12) Karren von Rosewald –
It was very easy to confuse Karren for a boy in Tokyo Ghoul since she kept up that appearance to hide herself from CCG. Like Matsumae, Karren was also dedicated to serving Shuu Tsukiyama. Hailing from the Rosewald family she had an attractive appearance with pretty purple hair.
The thing that stood out most was her flair for drama as she was shown to be over-dramatic in most of her actions and manners. She was also family-oriented and sacrificed her identity for her father's last wish.
---
We know Hairu was one of the major antagonists in this series. She was one of those Tokyo Ghoul girls with a cold and distant personality. Her tomboyish nature made her very hot and her playful eyes were enough to draw the male fans towards her.
She had pretty pink hair with a soft expression on her face. However, that was completely opposite to her destructive nature in battles. 
---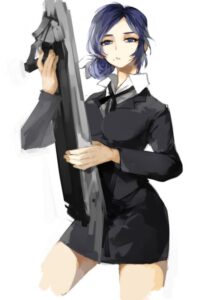 Kiyoko is a highly attractive and mature Tokyo Ghoul female. She has many brilliant features that can easily be a source of attraction for male fans.
Her bright blue eyes and dark blue hair complements her pretty face perfectly. She keeps her hair tied in a bun with the help of a ribbon.
The small mole beside her soft lips is her most noticeable feature. She is also equally adept in her work field having earned the reputation of being the first female investigator to achieve the rank of Special Class. 
---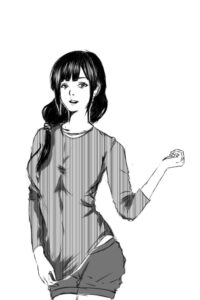 Ching Li Hsiao has continued to mesmerize everyone with her athletic figure and curvaceous body. She is an exotic foreigner with dark coloured hair. Her attire comprising of knee-high boots and a long suit also makes her quite hot.
In terms of her nature, she is known to be very level headed compared to her compatriots and never loses her calm in any situation. She rarely loses her focus and tries to carry out her task as best as she can with minimal errors.
---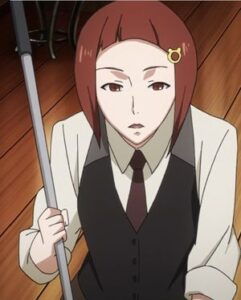 Roma was one of the Tokyo Ghoul female characters who worked as a waitress in Anteiku. She had a playful personality and treated everything like a game. She was very cute with her childish behaviour and clumsy nature.
However, her true nature was more on the sadistic side as she craved pain and suffering without any regard for other's lives. She had the unique skill of switching her personality accordingly to what the situation demanded of her.
---
Hinami is the youngest of all the Tokyo Ghoul girls. Much like her mother, she is extremely pretty with an innocent aura about her. Both her hair and eyes were of brown colour and the bob cut makes her look very cute and childlike.
She has one of the great character developments in this series as she progressed from a soft young child to a mature determined ghoul. She never lost her innocence in this process and still has her deep-rooted caring personality.
---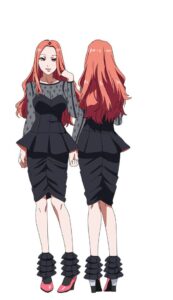 A member of the clowns, Itori is an exotic and sexy female character in Tokyo Ghoul. She justifies her high place in this series with her unique style and flaming long orange hair.
Her curvaceous figure and dressing sense just add to her already attractive personality. She is usually seen wearing a corset with a short skirt. On top of it, she also has a bit of sadistic nature and likes to toy with people.
---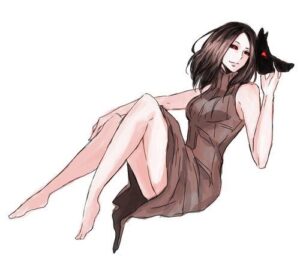 Kaya Irimi was another of the Tokyo Ghoul female characters working as a waitress in Anteiku Cafe. She was an elegant woman with modest behaviour.
Although we did not get to see her in action in the initial stages of the story, she was later revealed to be the leader of the Black Dobers.
Not only was she stunningly beautiful she was also a great fighter as a ghoul showing her skills while defending Anteiku. Generally, she is a reserved girl and is not known to be talkative.
---
It is hard to imagine that someone who writes such popular novels is the one-eyed owl and the leader of the Aogiri Tree operating from the shadows. Being the daughter of Ukina, she is naturally very pretty.
She usually has a sleepy and lazy expression on her face and her eyes give off a curious look behind her round glasses. The fact that she has a lot of admirers chasing her further speaks of her beauty. She likes to remain messy which suits her personality perfectly.
---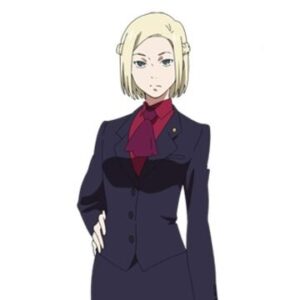 As we enter the top three of this list, the first character to make her appearance is Akira Mado. Unlike her father, she is a gentle and caring woman for whom all lives her equal. She has a gorgeous set of eyes and styles her bright blonde hair in braids.
Her beauty was enough to even draw the strong-willed Kotaro Amon towards her. She has a natural attractive nature with great insight into everything around her.
---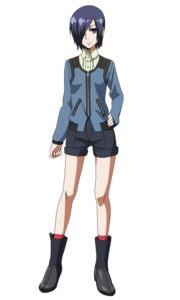 I think we all expected Touka to rank so high up on this list and she could have also easily taken the first position for herself. Touka is one of the main characters in the series who underwent a complete change in her character after coming in contact with Ken Kaneki.
Her most distinctive feature is her beautiful blue hair with bangs covering one side of her face. She is quite attractive and her emotional side is extremely adorable.
---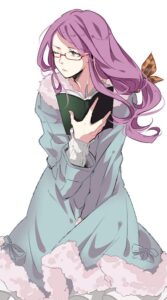 The first position of this ranking belongs to none other than the purple-haired girl, Rize Kamishiro. The fact that she lured out our protagonist of the story with her attractive features is enough to make her the hottest girl in Tokyo Ghoul.
She literally used her attractiveness as bait to draw the male characters towards him in order to prey on them. Her long hair and eyes are both of the colour purple and she wears a pair of red-rimmed glasses over them.
---
Special Mention-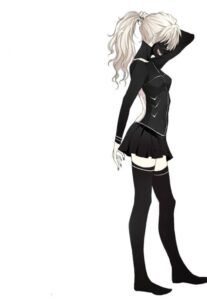 This character may easily confuse many fans since female Ken Kaneki is fan-made. As the name suggests she is Kaneki as a girl with long white hair and feminine features. Unlike the real Ken Kaneki, girl Kaneki has a slim body with a murderous look on her eyes.
---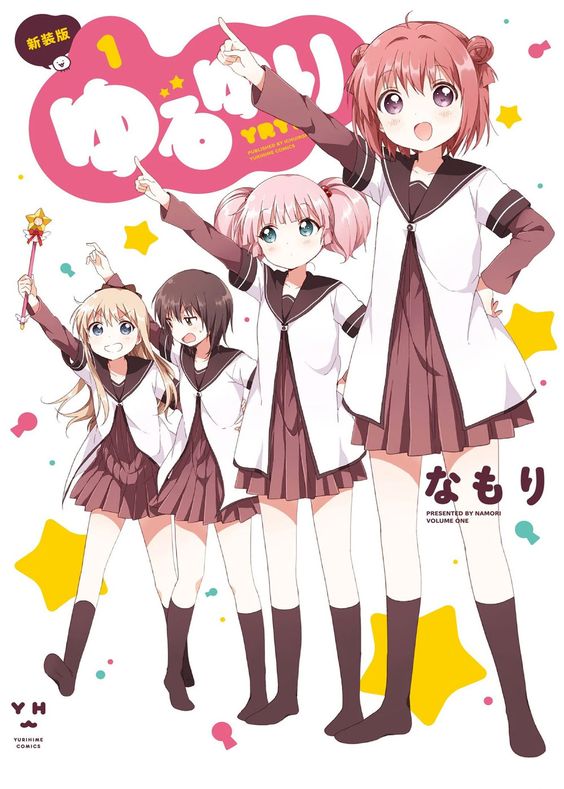 Must Read- (2021) Top 15 Best Yuri Anime of all Time: Girls' Love Anime
---
We guess most of us could have predicted the top three members of this list who are not only a vital part of Tokyo Ghoul's story but also three of the most beautiful Tokyo Ghoul female characters.
Rize justifyingly takes her place as the hottest Tokyo Ghoul female with Touka one step behind her. Until we come back with another top 15 article, stay tuned with us. Also, fans can watch Tokyo Ghoul officially on Crunchyroll. 
---
FAQ-
Q1- Who is the purple-haired girl in Tokyo Ghoul?

Ans- Rize Kamishiro is the purple-haired girl in Tokyo Ghoul.

Q2- Who is Female Kaneki?

Ans- Female Kaneki is a fan-made character.

Q3- What is the name of the girl in Tokyo Ghoul?

Ans- Touka Kirishima is the main girl in Tokyo Ghoul.

Q4- Is UTA a girl?

Ans- No, UTA is a male character.

Q5- Is Kaneki's daughter a Ghoul?

Ans- Yes, Kaneki's daughter is a Ghoul.

Q6- What is the name of Tokyo Ghoul little girl?

Ans- Hinami Fueguchi is the Tokyo Ghoul little girl.

Q7- Who is the best Kaneki cosplay female?

Ans- Maeveolycosplay is the best Kankei female cosplay.
---
Follow us on Twitter for more post-updates.
Also Read-
(2021) Top 10 Strongest Weapons in Tower of God Ranked

(2021) Top 20 Best Korean Manga of all time Ranked

(2021) Top 10 Most Popular Webtoons worldwide

(2021) Top 15 Hottest Seven Deadly Sins Male Characters Ranked

Top 10 Historical Fantasy Anime Shows Of All Time

(2021) Top 20 Most Addictive Anime Series Ranked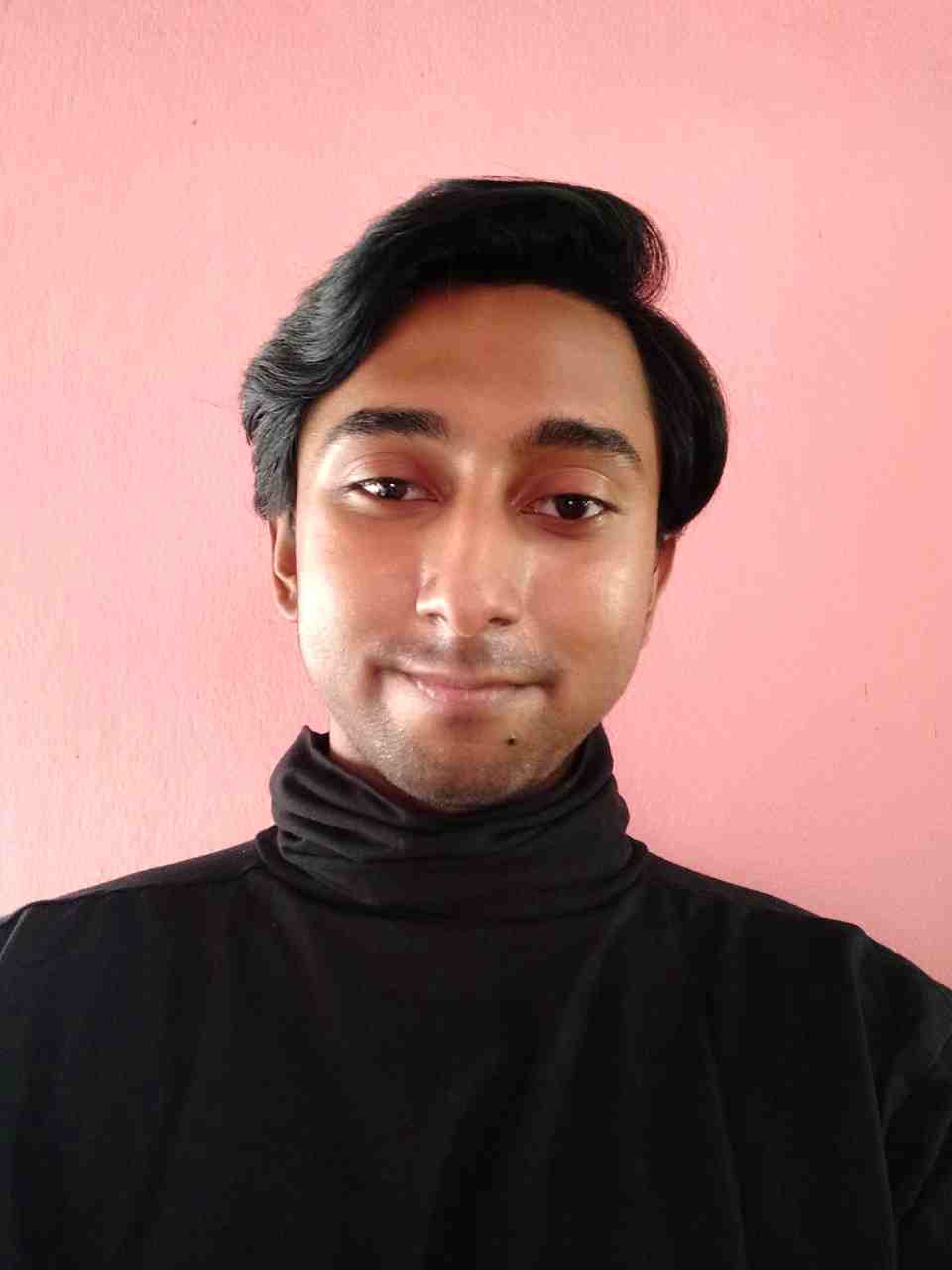 Life took a sudden turn for me when I finally decided to watch Kimi no nawa & Clannad. While both of them made me cry and introduced me to this vast world of anime. The Anime and Manga world is an escape for me from this complicated real world and serves as a relief. Being a content writer for OtakusNotes still feels like a dream and has been one of the best things to happen to me this year. It has been a productive distraction for me and I am loving every moment of it.