Last updated on January 27th, 2022 at 11:07 pm
Seven Deadly Sins is full of handsome characters who can make female fans go crazy over them. So, today we are going to take a look at them and rank the top 15 hottest Seven Deadly Sins male characters.
This is going to be a pretty difficult list to make, with everyone staking their claims for the top spot equally. So let us just wait and see if our favorite character appears as one of the hottest male characters in Seven Deadly Sins or not.
Top 15 Hottest Seven Deadly Sins Male Characters–
15) Dreyfus (Seven Deadly Sins) –
It is quite natural to include the father of Griamore in this list. Dreyfus always has an annoyed look on his face with a french cut beard. He possesses great power and is widely known as a responsible man. 
He follows life by his ideals and will do anything necessary to fulfill his duties. His fatherly affection towards Griamore also shows that he is not a stone-cold person from the inside and can be quite vulnerable while showing his emotions.
---
14) Griamore (Seven Deadly Sins) –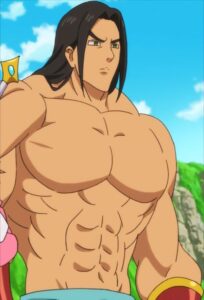 Griamore is a member of the Holy Knights with an extremely bulky stature. His muscular body with great fighting skills is enough to draw the attention of the female fans.
He is also loyal to Veronica while acting as her bodyguard, a trait that is extremely rare in this series. He does not wear any clothes over his upper body to show off his well-built muscles.
---
13) Zaratras (Seven Deadly Sins) –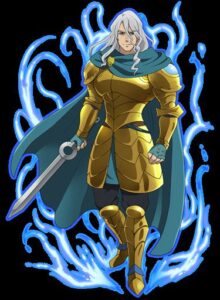 Zaratras is a legend in the Holy Knights, being the strongest person ever to set foot in that group. Like his son Dreyfus, Zaratras was a devoted person to his responsibilities as a Holy Knight and carried them out diligently. 
His shiny silver hair with beautiful blue eyes gave him a mesmerizing look. It is easy for any girl to fall head over heels for Zaratras due to his kind personality and his sense of Justice. Zaratras truly does Justice to the title of one of the hottest male characters in Seven Deadly Sins.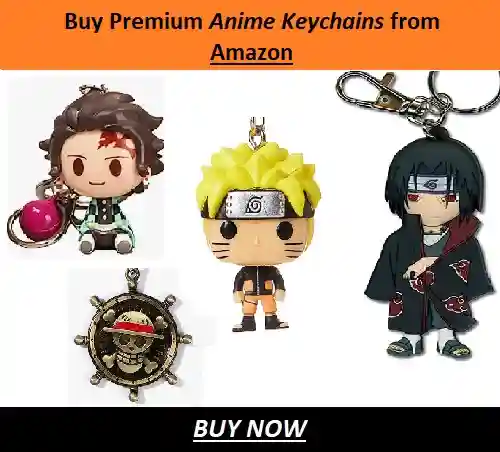 ---
12) Nanashi (Seven Deadly Sins) –

Nanashi is a skilled swordsman hailing from a foreign country. Apart from being a talented fighter with his sword, he is extremely pretty, which makes the girls go crazy over him, earning him a place on the 12th position on this list. He has sharp, piercing eyes with slick black hair tied in a long ponytail like a samurai. 
He constantly chews on a twig while adorning a very traditional dress. Nanashi is known to keep his Katana close by with a mysterious air about him, making everyone beam with curiosity.
---
11) Howzer (Seven Deadly Sins) –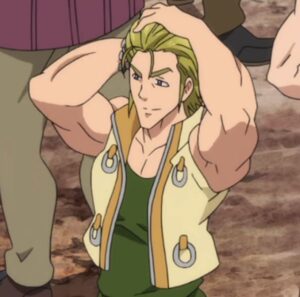 Making an appearance in the top five of this list is one of the Great Holy Knights, Howzer. He has shiny blonde hair with pale purple eyes while he is seen wearing his battle armour most of the times. However, when he slips into his casual clothes he gives off a stunningly desirable look.
Although, he often beams with self-confidence and optimism he can very naive and dumb sometimes. He is also very respectful towards women placing him in their good books.
---
10) Cusack (Seven Deadly Sins) –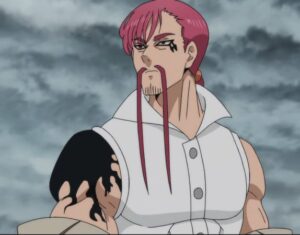 Cusack was a vital cog in the Demon Clan who was charged with the responsibility of training Zeldris. He had an appearance with his tall and muscular stature. He had red hair along with a very long moustache and goatee.
His fairly confident nature also rubs off well on the female fans as he wanted to defeat the Seven Deadly Sins all by himself.
---
9) Ludociel (Seven Deadly Sins) –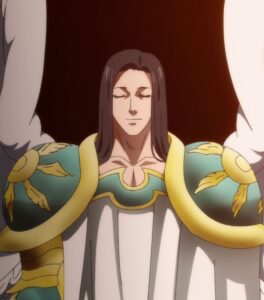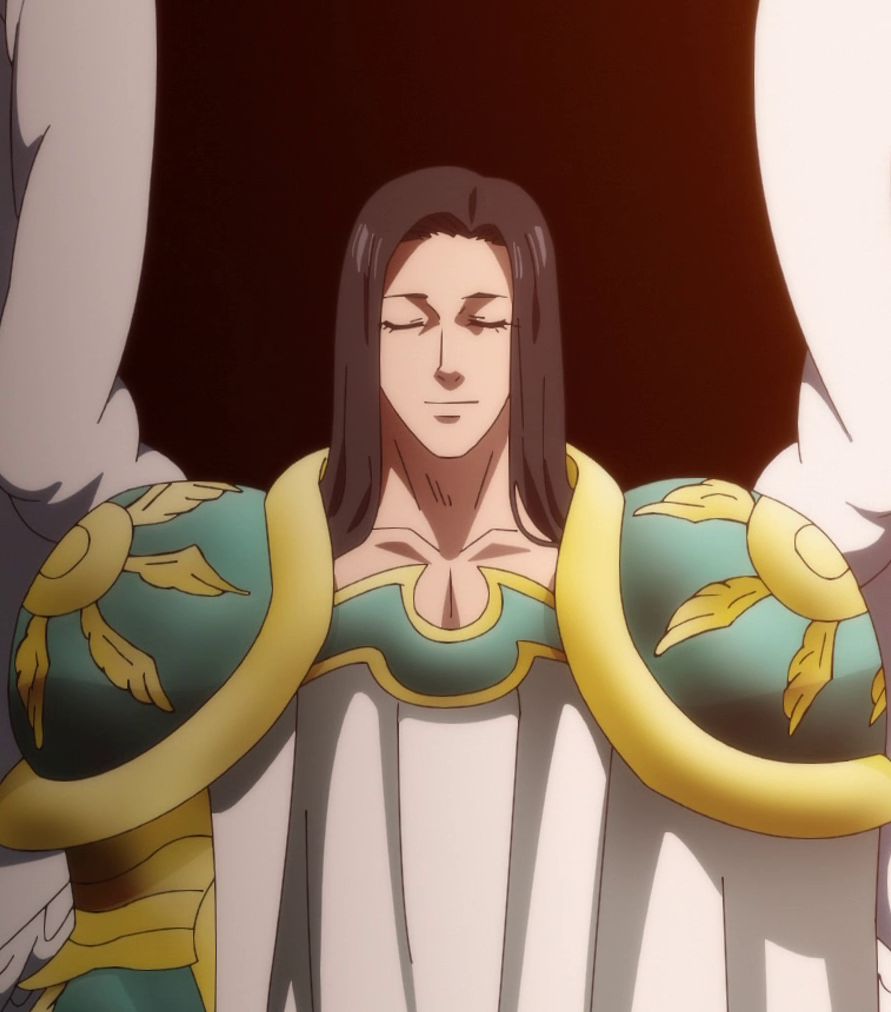 Another member of the Four Archangels to make an appearance in this ranking is Ludociel. He has a manly appearance and his leadership capabilities make him a favourite among the female characters. He has long dark black hair and unlike Sariel, he has four wings coming out from his shoulders.
He is a complete package as a man with not only good looks but also polite behaviour. He is known to be very kind who does not discriminate among others despite his immense status and power.
---
8) Monspeet (Seven Deadly Sins) –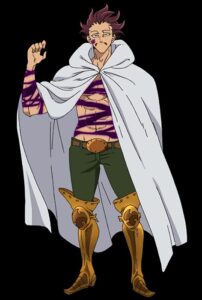 Monspeet was a member of the Ten Commandments with dark hair and small mustache. He usually kept his upper body covered with a cloak thereby displaying his significantly muscular Torso. He was also a total gentleman who despised rude and ill behaviour.
Despite being a member of the Ten Commandments, he did not like to resort to violence at every opportunity.
---
7) Escanor (Seven Deadly Sins) –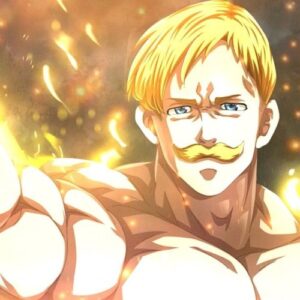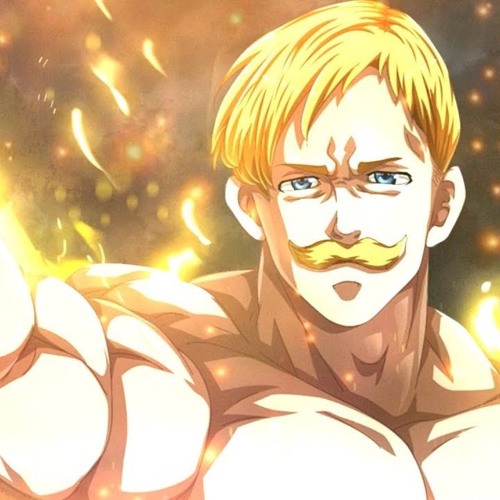 Finally, we get to see a member of the Seven Deadly Sins on this list and it is none other than the bulky Escanor. Although in his normal form he may appear as a simple person, the whole game changes when combines with the power of the sun.
This also makes significant changes to his appearance at different times of the day. Otherwise, during the afternoon when the sun shines the brightest, Escanor glows differently with his huge muscular body and attractive facial features.
---
6) Mael/Estarossa (Seven Deadly Sins) –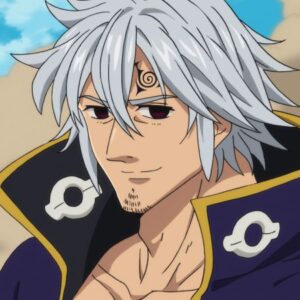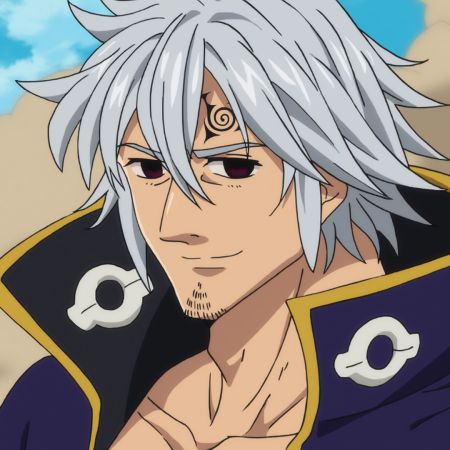 Mael is the final member of the Four Archangels to mark his appearance on this list. Mael with his godly appearance is without a doubt one of the hottest Nanatsu no Taizai male characters. Similar to Ludociel, he has four wings coming out of his shoulders with a shredded body.
His muscular features are even more visible without any upper clothing. Apart from that, his gold plated arm and leg coverings give him a shiny appearance.
---
5) Gowther (original form) –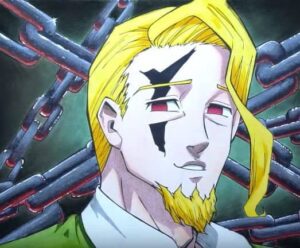 Gowther was a demon and a member of the Ten Commandments who refused to follow the orders of the Demon King. As a result he was imprisoned and gained the support of a lot of the fanbase.
He had blonde hair with a  lightning shaped scar on his face. He was also extremely kind and compassionate towards others.
---
4) King (After Awakening) –
It is kind of surprising to see King so high up in this list above Escanor. But there are solid reasons for that. King, after awakening, when he gained his full-grown wings like a fairy, ultimately underwent a change in his overall appearance. 
His height grows significantly, and he becomes thinner than usual. His hair grows longer with a curly front, and his substantial butterfly-like wings give him a shiny, fairly-like appearance.
---
3) Gilthunder (Seven Deadly Sins) –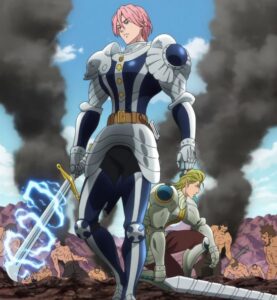 Gilthunder is the final of the three brats to make his mark as one of the hottest Seven Deadly Sins male characters. He has rightly deserved a place in the top three with his craze among the female section of the fans. 
He has a pretty face with pink hair and a sturdy figure. Being the son of Zaratrus, he has got excellent features to impress anyone. He is also a very kind and caring person on top of everything.
---
2) Arthur Pendragon (Seven Deadly Sins) –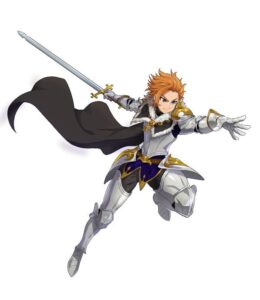 Does it even need any explanation why Arthur is the second hottest male character in this series? Name anything. Arthur has got it. From stunningly handsome looks to a caring and compassionate man, Arthur is a perfect character.
The fact that he forgave his adopted brother easily even though he tried to defeat him melted all of our hearts. With his shiny golden hair and his marvelous swordsmanship, he is easily the kind of person girls will fall for.
---
Hottest Seven Deadly Sins Male Character-
1) Ban (After Purgatory) –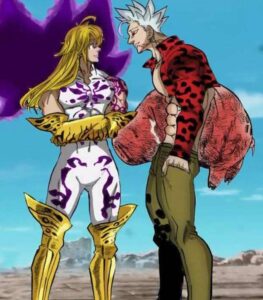 Ban is, without any doubt, the hottest male in Nanatsu no Taizai. Ban gives a solid competition to King Arthur and comes out on top. He is also a perfect man and keeps on mesmerizing his fans with his dashing looks and great power. He is extremely resilient and cares a lot about others.
 His relationship with Elaine is so adorable and sweet. He cares so much for her that he gave up his immortality to resurrect her without any second thought. In terms of appearance, he is a tall, muscular man with spiky light blue hair and an attractive jawline.
---
Special Mentions-
1) Meliodas (Seven Deadly Sins) –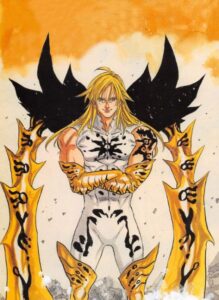 Our protagonist of the story definitely deserves a place in the special mentions. Someone who can make the beautiful Elizabeth fall in love has got have some special talents.
In his adult form, Meliodas has shiny long golden hair with a tall figure and muscular body. He also seems more composed and relaxed than before.
---
2) Zeldris (Seven Deadly Sins) –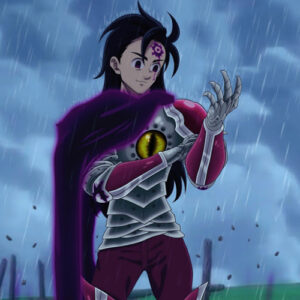 The other one to get featured in the special mentions is Meliodas' brother Zeldris. Zeldris is an edgy character with a violet demon mark on his forehead. He wears a red dress complementing his long black hair. He is also known to be cool in heated situations and does not get angry easily.
---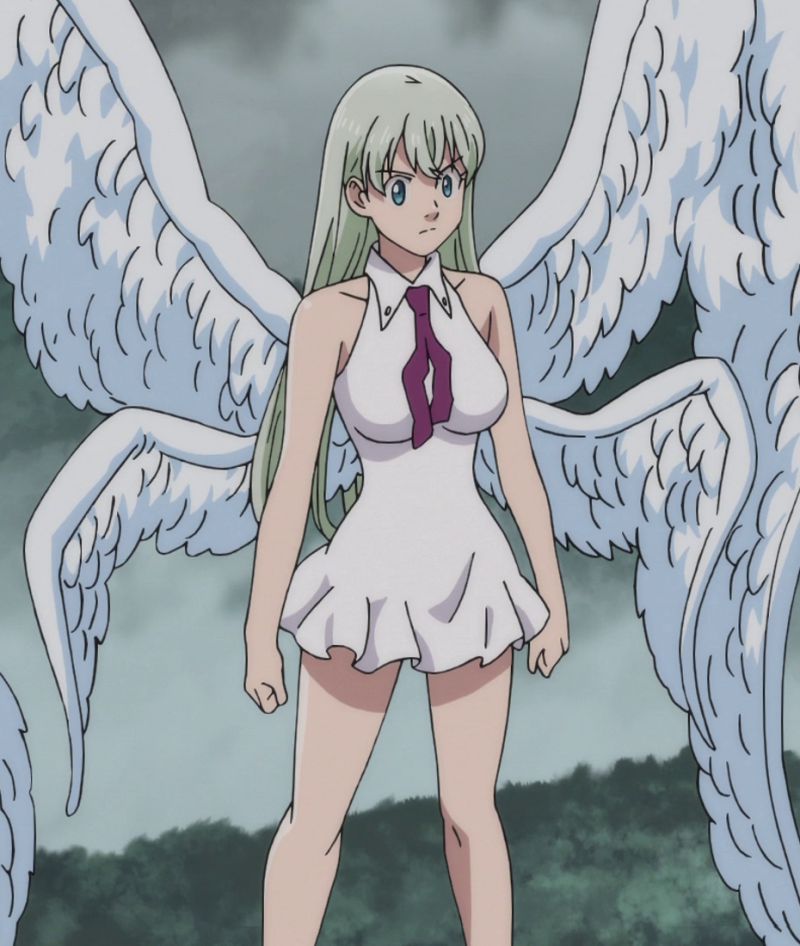 Also read- (2021) Top 15 Most Beautiful Seven Deadly Sins Girls Ranked
---
This is where we conclude our ranking of the hottest Seven Deadly Sins male characters. It has been a pretty close fight for the top spot with both Arthur and Ban, without a doubt one of the hottest male characters in Seven Deadly Sins. We will see you guys next time in another top 15 articles. Till then, stay with us.
---
FAQ-
Q1- Who is the hottest guy in Seven Deadly Sins?

Ans- Ban is the hottest guy in Seven Deadly Sins.

Q2- Who married Meliodas?

Ans- Meliodas is married to the beautiful Elizabeth.

Q3- Does Merlin kiss Escanor?

Ans- Yes, Merlin kissed Escanor the moment he was about to die.

Q4- Who is the hottest male in Nanatsu no Taizai?

Ans- The hottest male in Nanatsu no Taizai is Ban.

Q5- Who is the sexiest female in Seven Deadly Sins?

Ans- Elizabeth is the sexiest female in Seven Deadly Sins.
---
Follow us on Twitter for more post-updates.
Also Read:
Meliodas All Forms & Power Levels in Seven Deadly Sins Ranked

Most Powerful Members of Seven Deadly Sins Ranked

Top 10 Strongest Demons in The Seven Deadly Sins Ranked

(2021) Top 50+ Badass Anime Character Nicknames

(2021) Top 10 Best 18+ Anime like Redo of Healer Ranked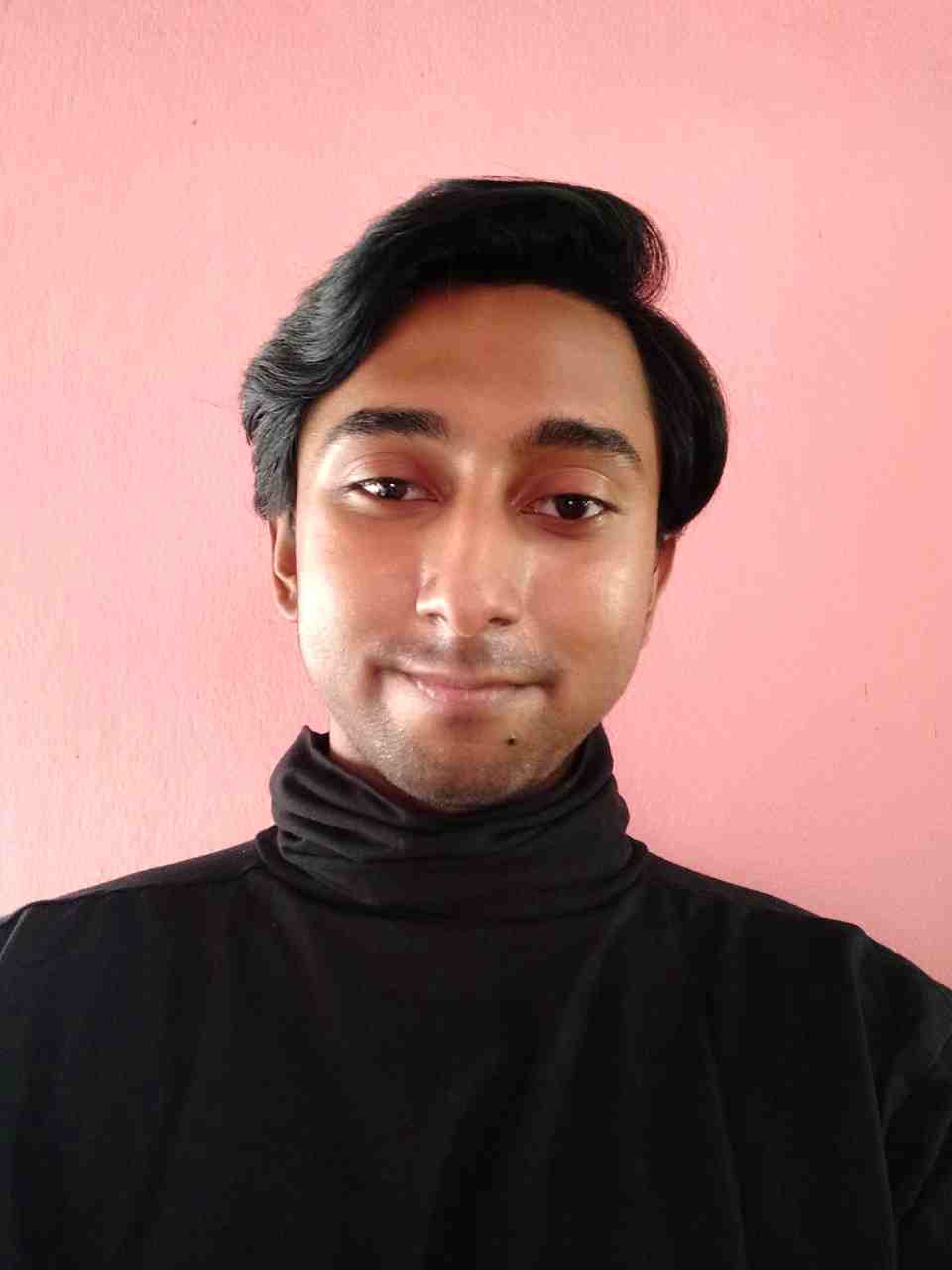 Life took a sudden turn for me when I finally decided to watch Kimi no nawa & Clannad. While both of them made me cry and introduced me to this vast world of anime. The Anime and Manga world is an escape for me from this complicated real world and serves as a relief. Being a content writer for OtakusNotes still feels like a dream and has been one of the best things to happen to me this year. It has been a productive distraction for me and I am loving every moment of it.