Last updated on January 4th, 2023 at 12:43 am
Netflix has had a stellar year with regards to anime fans worldwide, releasing a number of popular anime series like Blue Period and Haikyuu season 4. However, they are far from the end, with Netflix announcing a number of upcoming series for 2022.
So brace yourself for the list of upcoming anime series on Netflix 2022, which will be your one-stop destination for anime news worldwide.
---
Must Read- Guide: How To Watch Anime on Apple TV+ 2022
---
List of Upcoming Anime Series on Netflix-
1) Ultraman Season 2-

Image Source: Wallpapercave
Release Date- Spring 22
When Ultraman was remastered into a newer version, nobody expected it to be such a grand success. Production I.G, therefore, decided to bring in a new season of the Tokusatsu warrior, which features even better antagonists and a more complex plotline.
This series is not going to feature one but five Ultramans and is sure to bring in the sense of nostalgia. The trailer has already dropped. Please go check it out on Netflix.
---
2) Ghost in a Shell-

Image Source: Wallpapercave
Release Date- TBA
Ghost in a Shell is probably one of those all-time classics that you really can't get enough of. And guess what, it is coming to Netflix next year. Although the exact dates of release are yet to be confirmed, everyone is excited to see Motoko Kusanagi back in action.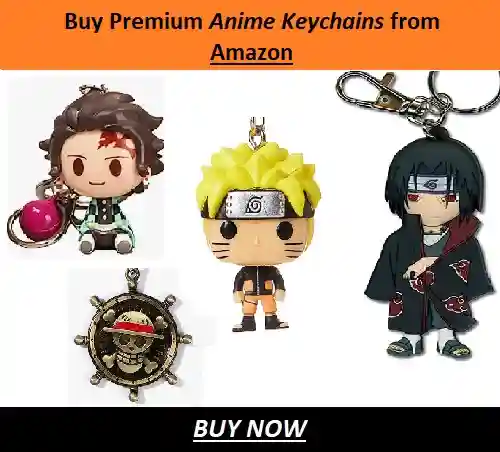 And if it is half as good as what the teaser claims to be, it's going to be a joyride, especially of all those classic anime fans out there to see the literal manifestation of one of the most popular series out there.
---
3)  Army of the Dead-

Image Source: Wallpapercave
Release Date- TBA
When you find out that Zack Snyder is the man behind the concept of Army of the Dead, you cannot but get excited for what's about to come. Following the team of mercenaries that attempts to evacuate a city after a zombie outbreak.
The icing on the cake comes in the form of several cast members, including Dave Bautista and Ella Purnell reprising their roles. All that remains to be seen is how it turns out to be, but with Zack Snyder at the help, very few things could go wrong.
---
4) CyberPunk Endrunners-

Image Source: Wallpapercave
Release Date- TBA
A futuristic city where body morphism is as natural as putting on nail polish and a dystopia of technologically obsessed, CyberPunk has quite an interesting storyline if the initial leaks are anything to go by. In a quest for survival, a kid is forced to turn into a mercenary, also known as CyberPunk.
Granted that the game had quite a few glitches and was not so well received by the public as probably the creators would have wanted to, do not judge this series by the game and definitely give it a try once it comes out.
---
5) Spriggan-

Image Source: Wallpapercave
Release Date- April 2022
What happens when an extremely advanced civilization self-destructs and leaves behind notices and clues that call to the future generations. What is the use of the mysterious artifacts? Obstructing this discovery is an elite group of soldiers called Spriggan, led by the ARCAM Corporation.
While the Netflix adaptation will be out sometime early next year, you can meanwhile try out the movie adapted from the manga to get a basic idea of what you're about to dive into. Rest assured, you won't be disappointed.
---
6) Thermae Romae Novae-

Image Source: Wallpapercave
Release Date- TBA
There has been a lot of anime series where a modern protagonist is transported to a medieval period and has to adjust according to the new way of life. However, what if the complete opposite happens? What if a figure from the past is brought into the modern world?
Well, that is the plot of Thermae Romae Novae, where Roman architect Lucius is troubled with architectural problems and finds a tunnel that leads him to a modern Japanese bathhouse. Inspired, he decides to open a bathhouse of his own- Romae Tharmae. Although this anime was supposed to drop sometime in 2021, production issues led to its release being postponed. However, given the intriguing concept, this is definitely going to be worth the wait.
---
7) Drifting Home-

Image Source: Wallpapercave
Release Date- Spring 2022
A group of friends who mysteriously drift into the ocean with their home in tow. The plot follows Kosuke and his friends, who must now find their way back home after having been left in the middle of nowhere in the ocean.
The third production by Studio Colorido after Spirited Away and Penguin Highway, this is definitely a movie worth waiting for, and given the track record of the studio, is on its way to becoming a definite hit.
---
8) Blood of Zeus (Season 2)-

Image Source: Wallpapercave
Release Date- TBA
The first season came on October 17, 2020, and took the entire anime community by storm. Nobody expected this level of fine blending of a Greek mythological figure with modern storytelling, and now this extremely popular series has been renewed for a new season.
When Zeus defeated the Titans, he was cursed with the task of defeating the giants. Then came the demons. And now Zeus' son must stop the evil from taking over the world. A tale of betrayal and friendship, this is a must-watch for all mythology fanatics out there.
---
9) Pacific Rim- The Black (Season 2)-

Image Source: Wallpapercave
Release Date- TBA
Even if we're not movie geeks, Pacific Rim is surely a title that has stuck around more than we expected it to. And for a good reason. Giant robots operated by humans battling extra-terrestrials? Now, who wouldn't want that? This one's going to be unique with a kaiju rising from the shores of Australia and a teenage boy Taylor, along with his sister, embarking on a search for their parents.
Given that the last Pacific Rim movie was not such a massive hit, it is a tactical decision by Polygon Pictures to extend the universe into an anime series. This is a series one from which we can expect massive action sequences with an interesting plotline.
---
10) Dota: Dragon's Blood-

Image Source: Wallpapercave
Release Date- TBA
Let's face it. DOTA 1 was not such a massive hit, and its series, despite having its moments, lacked a bit in plot and character development. So when Studio Mir decided to extend it into a new season, it probably came as a surprise for many. Granted that this anime was not what we expected from the hugely popular gaming franchise, maybe we've judged it too harshly, and it deserves a second chance.
---
11) Record of Ragnarok (Season 2) –

Image Source: Wallpapercave
Release Date- TBA
This is one anime series we could not get enough of. The best of Gods against the best of mortals? Well, that's a definitive ticket seller.
When divinity and mortality go head to head in a battle to determine the future of humanity, these 1v1 battles are really something. Packed with jaw-dropping action sequences and extraordinary character development, and with serval more battles to be fought, no doubt that it has been renewed for a new season.
---
12) Beat and Motion-

Image Source: Wallpapercave
Release Date- TBA
Well, not much is known about this anime whose production is being kept under wraps. However, this is the outcome of the Million Tag battle audition by Shonen Jump magazine to find out the next big manga creator. This manga by Naoki Fujita is now under production, and although the exact dates of release are yet to be revealed, it is believed to come out sometime during winter 2022.
---
13) Captain Laserhawk: A Blood Dragon Remix-

Image Source: Wallpapercave
Release Date- TBA
After DOTA, Netflix now has its sights set on the adaptation of the Far Cry gaming franchise into yet another anime. While DOTA was more of a hit-and-miss kind, this one is sure to get the adrenaline pumping with all of the anticipated action scenes.
Set in a dystopia, it traces the journey of Dolf Lazerhawk, a cyber soldier living in an oppressive world delimited and controlled by a corrupt government and his constant attempts to change it for the better.
---
14) Devil May Cry-

Image Source: Wallpapercave
Release Date- TBA
Yet another of those video game adaptations into an anime series; this one really has all the ardent action fans of the franchise pumped. Attacked in his office by a mysterious woman named Trish, the plot follows Dante's quest to reach the truth regarding his life and heritage and his belongings.
Netflix is no slouch when it comes to such adaptations, and Powerhouse Animation is probably the best choice for the production of such an anime. It is expected to be out sometime during late 2022, although no official dates have been confirmed.
---
15) Exception-

Image Source: Wallpapercave
Release Date- TBA
Netflix has taken quite the bold step in producing several horror anime series like Another, Castlevania, or Hellsing. Announced in the TUDUM event, this is one series that the horror anime fans will be waiting for release.
Described as a space horror, it revolves around dystopian earth where survival is no longer possible. A migration, therefore, is required, and a team is sent to the space. The catch? The team members are all 3-D printouts from a special printer. Intrigued? Just wait for its release.
---
16) Lady Napoleon-

Image Source: Wallpapercave
Release Date- TBA
Lady Napoleon is one series that seeks to combine history with modernity. It traces the journey of a descendent of the great French general Napoleon Bonaparte- Sophie, the head of Lady Napoleon Organization.
Now she needs to find out the mysterious artifacts hidden by her ancestor. In this quest, she is joined by a man named Butler and a martial arts expert named guy, and together they'll uncover the mysteries on which depends the fate of the world.
---
17) Rilakkuma's Theme Park Adventure-

Image Source: Wallpapercave
Release Date- TBA
This is one of those series that you can watch with your family. Rilakkuma's Theme Park Adventure traces the journey of four friends- Rilakkuma, Korilakkuma, Kiiroitori, and Kaoru, who go to play in an abandoned theme park that is about to shut down.
A heartfelt anime that is beautifully crafted, this is one that shows how humanity has evolved and how we, lost in our daily lives, forget to make the most of what is available to us. A definite yes for those looking to try something different.
---
18) Skull Island-

Image Source: Wallpapercave
Release Date- TBA
Who hasn't heard of King, the mythical giant gorilla, and his even more mysterious island? Produced by Powerhouse Animations, this is set in the same monster verse as Godzilla and is the official expansion of the universe.
Netflix announced the expansion of this official universe on January 27, 2021, and although the exact release dates are yet to be announced, this is one anime the fans cannot afford to miss.
---
19) Twilight of the Gods-

Image Source: Wallpapercave
Release Date- TBA
Another anime series under the direction of Zack Snyder, not much information is known about this series. Only that this one deals with the Norse Mythological figures, and similar to Snyder's other directions, this one will be a banger if the cast is anything to go by.
Stone Quarry Productions are the ones behind this and are due to release sometime during December next year if the rumors are anything to go by.
---
20) Tomb Raider-

Image Source: wallpapercave
Release Date- TBA
Another Lara Croft story in progress, this one is quite intriguing and was announced alongside the Skull Island project. The franchise already has several games and movies in its name and is yet expecting to expand its universe into the anime and grip audience worldwide.
Described as a 'road trip' adventure, Powerhouse Animation picks up the mantle of the legendary adventurer and seeks the project the stories of the numerous yet unknown exploits of the character.
---
21) Tom Clancy's Splinter Cell-

Image Source: Wallpapercave
Release Date- TBA
A black ops operative working for the mysterious division of NSA known as the Third Echelon, Sam Fisher has been one of the most recognizable characters in the video game world ever since the release of the Splinter Cell games.
Fans were therefore excited to hear that Derek Kolstad, the creator, was working on an anime series that will trace the journey of this operative from a closer perspective and will offer the fans the much-anticipated action sequences the series is known for.
These are some of the upcoming series the Netflix plans to release by next year that have already gotten the fan excited. All of these will be there to stream on Netflix, and until then, you can try out a few series that were actually released this year.
---
Do small things with great love.
Follow us on Twitter for more post updates.
Also Read-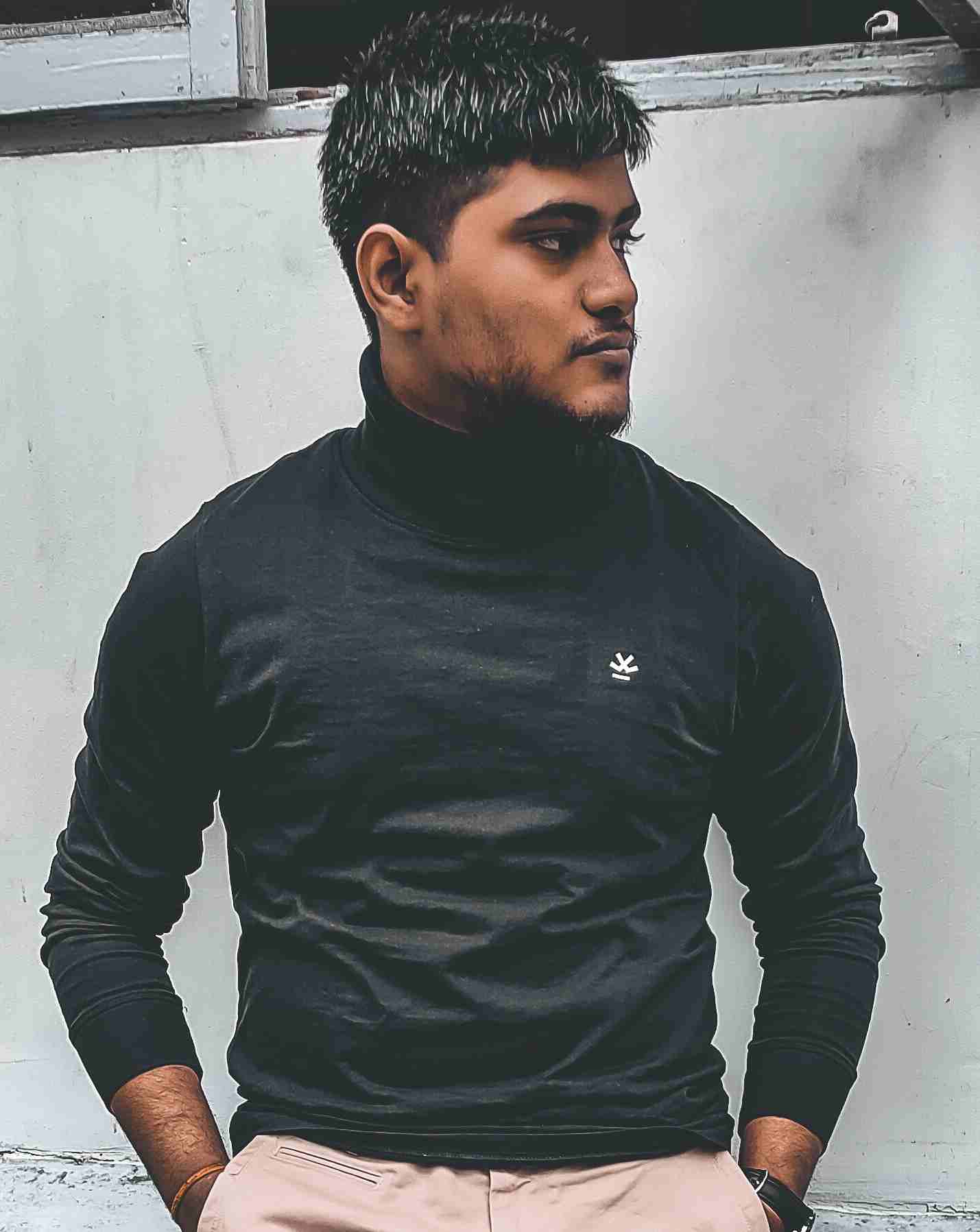 An ardent debater, quizzer and a real football fanatic with a variety of other interests. When not writing, can be found nose deep scrambling for facts or playing Valorant.