Last updated on February 24th, 2023 at 10:26 pm
Chinese anime or Donghua are slowly taking the spotlight for their strong storyline and beautiful animation. Hence, we present our list on the Top 10 Best Chinese Anime on Netflix Ranked. 
These Chinese movies or shows are sure to acquire a place in your heart. Just like Japanese animes, Donghua can be adaptations of novels, Chinese manhua or they can be original net animations. For the fans who wish to enjoy Chinese animes on Netflix, we present our list of Top 10 Best Chinese Anime on Netflix Ranked. 
 Top 10 Best Chinese Anime on Netflix Ranked – 
10) Heaven Official's Blessing –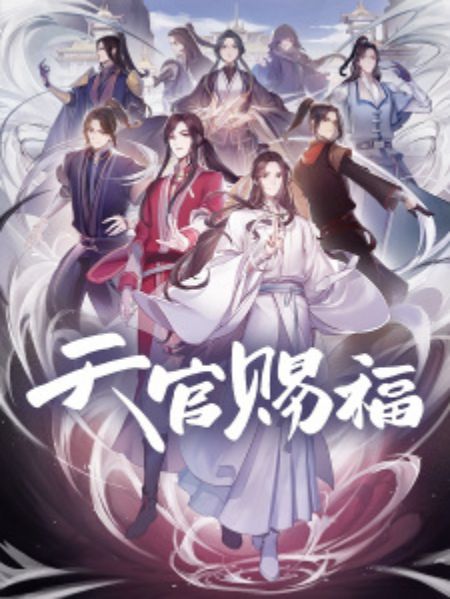 Heaven Official's Blessing is a Chinese bl fantasy anime that fans can watch on Netflix. It tells the story of Xie Lian, an unfortunate god, and Hua Cheng, the ghost king. 
Xie Lan was an affectionate and kind crown prince who ascended to heaven at an early age. But he was soon exiled to the mortal world, and when he ascended again, he was banished to the mortal world again. 
After his third ascend to heaven, others started to mock him for his predicament. That is when he meets Hua Cheng, one of the most dangerous entities amongst demons, and a connection forms between them.   
---
9) New Gods: Nezha Reborn –
This is a 3d animated Chinese action film that is available on Netflix. The movie tells us about Lin Yunxiang, a deliveryman who loves bikes. 
In Donghai City, where there is a notorious shortage of water, Lin takes on the role of Robin Hood and distributes free water by stealing it from factories. But one day, when he gets in a scuffle with the son of a water supply company's owner, he awakens his dormant powers.
Apparently, he is the reincarnation of Nezha, a powerful god.  Now he must learn to use his powers and defeat his enemies.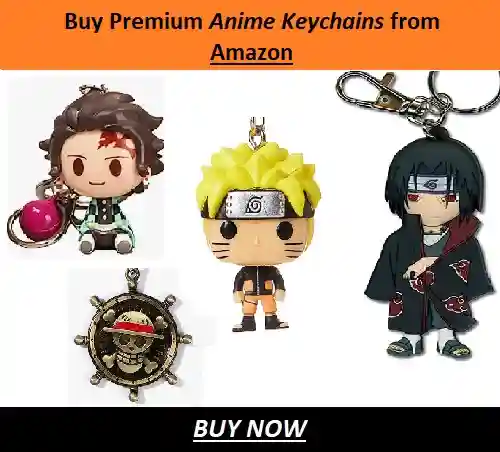 ---
Must Read – (2021) Top 10 Best Martial Arts Manhua Ranked
---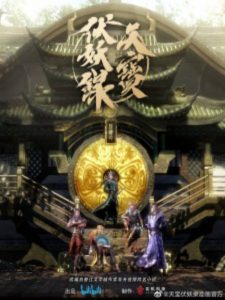 Legend of Exorcism is another Chinese anime series on Netflix based on a Bl novel. In this anime, we see the story of Kong Hongjun, a half-demon, and Li Jinglong, the chief of the exorcism squad.
After being assigned important tasks, Kong Hongjun came to Chang'an, a prosperous city. Here he must eliminate demons and powerful beings to protect the empire. That is when he meets Jinglong and discovers a strong bond with him.
---
Scissor Seven is an action-comedy Chinese anime on Netflix. This anime revolves around, Seven, a barber turned assassin who suffers from amnesia. 
He wishes to recover his memories which will cost him lots of money. Hence, he runs a barbershop in disguise and tries to complete his missions at the same time. But he fails his every mission every time due to his incompetence at the art of assassination. And, things turn messy when he gets stuck between two powerful factions. 
---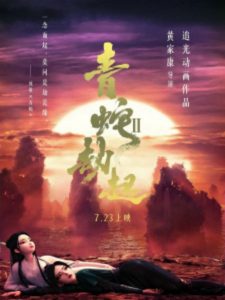 This Chinese anime movie is the official sequel of the anime movie White snake, and it is available on Netflix to stream. The story is about two sisters, Verta, the green snake, and Blanca, the white snake.
They are demon snakes and hence can take human forms. This sequel movie mainly depicts the adventures of the green snake Verta.   
Here, a demon-slaying gold monk called Fahai separates Verta and Blanca. Now Verta must escape from Shura City, a modern city where humans live to save her sister from Fahai.
---
5) Monkey King: Hero is Back –
This is another Chinese anime movie on Netflix that was one of the highest-grossing movies in China. This story revolves around the mighty monkey king who could travel freely on Earth, Heaven, and Hell. 
But when he defeats the heavenly army and heavily angers the gods, Buddha captures and cages him deep in the mountains. Now, after many years, monsters attack villages freely and kidnap kids. A boy, who was trying to escape from monsters, came across this cave and freed the monkey king. Now, it is up to the monkey king to defeat the monsters. 
---
4) The Daily Life of the Immortal King –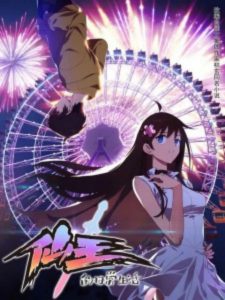 The Daily Life of the Immortal King is a fantasy anime that one can find on Netflix. This anime talks about Wang Ling, who is a powerful cultivation genius. 
He is so overpowered that he was able to acquire new realms from a very young age. But he faces challenges when the time comes for him to attend high school. 
He wishes to live the life of a normal, high school boy but, that can't happen when one after another problem pops out for him.  
---
3) The Guardian Brothers –
The Guardian Brothers is a Chinese fantasy comedy anime movie about the predicament of gods. There was a time when humans would need guardian spirits, but nowadays, they don't anymore. 
Now, a god who faces unemployment comes down to the human realm to establish his significance in human lives. Here, he experiences many adventures and challenges, which lead to unexpected results.  
---
Must Read – Top 15 Manhwa/Manhua/Manga like Martial Peak with Great Plot Ranked
---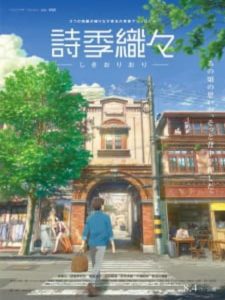 This is a Japanese Chinese co-produced anime that fans can find on Netflix. The film talks about three stories and through which we see the progress of humans from youth to adulthood. 
The first story is about Xiao Ming reminiscing about his love for noodles, which his grandmother used to make when he was a child.  
The second story, A Little Fashion Show, is about Yi Lin, a model, and how she comes to terms with her love for her family. The third story, Shanghai Love, depicts Li Mo's gain of first love and how he faces the challenges that come with love.
---
1) Big Fish and Begonia –
This is a Chinese epic fantasy anime film on Netflix that talks about a mythical world. Here, spiritual beings live, and they must manage the happenings of the human world. 
Chun, a young girl, needs to pass through the human world after coming of age. Here, she accidentally gets caught by a fishing net, and a boy saves her. 
Sadly, the boy dies in the process. Feeling guilty, Chun sacrifices a part of her lifespan to revive that boy. But it is later that Chun understands the consequences of trying to defy fate.  
With this, we conclude our article on Top 10 Best Chinese Anime on Netflix Ranked. We hope we were able to help fans with our picks. Stay tuned for more information or updates about your favorite anime/manga/manhwa/manhua.
---
Do small things with great love.
Follow us on Twitter for more post-updates. 
Also Read –
Anamika loves words and stories and putting them to pages. She also loves anime, manga, books, movies and everything fantasy. She has been a fan of anime since childhood and her admiration for it only grew with years. Her passion for writing is even more elevated by writing about the things she loves.