Long faces make a person look more enticing. And many hairstyles go well with such a face shape. Everyone must be willing to embrace something that comes to them organically.
If anyone with a long face thinks they are not attractive, they need to see these actresses and learn from them. It is a shape that definitely makes you stand out. Haven't you seen those sharp jawlines, broad foreheads, and pointed chins? It gives the person an intense and powerful look.
15 Sexiest Actresses With Long Faces
1. Liv Tyler
| | |
| --- | --- |
| Full Name | Liv Rundgren Tyler |
| Birthday | July 1 |
| Age | 46 years |
| Popular Movies/ Series | Lord of the Rings, The Incredible Hulk, The Strangers |
The gorgeous Liv has the talent to pull off any outfit, makeup, or look. She has made many notable films, and some of them have done well commercially.
Tyler prefers to open her hair, but she looks good in everything. Before entering the acting field, she had experience working as a model.
---
2. Hilary Swank
| | |
| --- | --- |
| Full Name | Hilary Ann Swank |
| Birthday | July 30 |
| Age | 49 years |
| Popular Movies/ Series | Million Dollar Baby, Boys Don't Cry |
Hilary gained recognition for many of her roles and has received positive reviews for her performance. She is among the most influential people in the world.
And if we talk about Swank's styling choices, especially highlighting her long face, it is absolutely admirable. She has done hairstyles where her face has been exposed, and Hilary looks as beautiful as ever.
---
3. Kim Kardashian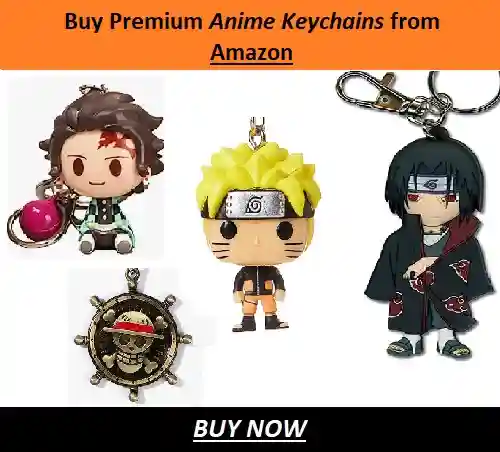 | | |
| --- | --- |
| Full Name | Kimberly Noel Kardashian |
| Birthday | October 21 |
| Age | 42 years |
| Popular Movies/ Series | Temptation: Confessions of a Marriage Counselor, American Horror Story: Delicate |
Does anybody want her introduction? It's because the whole world knows her. Kim is a super-famous and wealthy public figure. She is not just an actress but also a businessman, media personality, model, and socialite.
Kim is one of the most experimental and fashionable actresses and always comes out with different and dazzling outfit ideas. And not only this, but Kardashian's hair matches well with her outfit. She also takes good care of her long face, knowing what's best for it.
---
4. Teri Hatcher
| | |
| --- | --- |
| Full Name | Teri Hatcher |
| Birthday | December 8 |
| Age | 58 years |
| Popular Movies/ Series | Lois & Clark: The New Adventures of Superman, Desperate Housewives, Fantasy Island |
With her different hairstyles, it's evident that Hatcher has a long face. And keep it simple with her hair and makeup. Her eyes and nose look perfect on her face, giving it width. Her sharp, pointed chin complements her face.
Teri is known for working in many worth-watching movies and television shows. For her efforts, she was honored with many accolades. She has been active as a singer as well.
---
5. Sandra Oh
| | |
| --- | --- |
| Full Name | Sandra Miju Oh |
| Birthday | July 20 |
| Age | 52 years |
| Popular Movies/ Series | Grey's Anatomy, Sideways, Killing Eve, Umma |
Sometimes a few hairstyles don't suit your face, and it has happened a lot of times with Sandra. Though she has slayed some looks as well.
Sandra has starred in numerous acting projects and received honors for her persistent, applaudable acting performances. Open hair looks good on her long face.
In the above picture as well, Sandra's messy hair with bangs makes her look suitable.
---
6. Sarah Jessica Parker
| | |
| --- | --- |
| Full Name | Sarah Jessica Parker |
| Birthday | March 25 |
| Age | 58 years |
| Popular Movies/ Series | Ed Wood, Divorce, Sex and the City |
Jessica Parker is a fine example of looking aged but still holding on. It's hard to believe that she is 58. That sharp jawline is giving tough competition to the young ones.
She has been in the industry since 1974 and has displayed her remarkable acting skills in countless works. Sarah is often seen in a mid-partition hairstyle, which gives her the best-looking appearance.
---
7. Milla Jovovich
| | |
| --- | --- |
| Full Name | Milica Bogdanovna Jovovich |
| Birthday | December 17 |
| Age | 47 years |
| Popular Movies/ Series | Dazed and Confused, The Fifth Element, Resident Evil Franchise |
With the most sizzling body and stunning eyes, Milla is one of the most intimidating and powerful supermodels. As an actress, she debuted in 1988 and has acted in numerous films, television series, shows, and music videos.
In most of the pictures on the Internet, you will see her with side-parting hair, which draws more attention to her long face. And even with messy bangs, Jovovich makes you weak in the knees.
---
8. Lisa Kudrow
| | |
| --- | --- |
| Full Name | Lisa Valerie Kudrow |
| Birthday | July 30 |
| Age | 60 years |
| Popular Movies/ Series | Friends, The Girl on the Train |
Everybody must be familiar with her already. Okay, it's time for Friends fans to assemble. Lisa is world-renowned for playing one of the most beloved characters, Phoebe, in the TV sitcom Friends.
On her long face with a big forehead, flicks look just right on her. And Kudrow never tried something very different for her looks.
---
9. Gisele Bündchen
| | |
| --- | --- |
| Full Name | Gisele Caroline Bündchen |
| Birthday | July 20 |
| Age | 43 years |
| Popular Movies/ Series | The Devil Wears Prada, Years of Living Dangerously |
No matter how old she is, Gisele knows how to take someone's heart away. She is tall, has a praiseworthy figure, and has an appealing persona.
Bündchen always tries a style that suits her long face. But I have to agree that long, wavy hair goes with her and whatever she wears. She has a booming modeling career and has also appeared in several acting projects. The Brazilian model has been named one of the highest-earned models for nothing.
---
10. Ashlee Simpson
| | |
| --- | --- |
| Full Name | Ashlee Ross-Næss |
| Birthday | October 3 |
| Age | 38 years |
| Popular Movies/ Series | Melrose Place, Pawn Shop Chronicles, Undiscovered |
The first thing to say is Ashlee is truly very beautiful. She has that grace and charm on her face, which reflects her personality. Despite having a long face, she knows what to style herself to look pleasing.
From short hair to long hair, Simpson has tried almost every hairstyle, giving more attention to her face. She started her career in 1984 and has done many films, series, and theater work. As a singer and TV personality, other than being an actress, Ashlee has built her name in the industry.
---
11. Meryl Streep
| | |
| --- | --- |
| Full Name | Mary Louise Streep |
| Birthday | June 22 |
| Age | 74 years |
| Popular Movies/ Series | One True Thing, Julie & Julia, The Post |
Meryl has been in the entertainment industry since the 1970s and has entertained the audience for decades. She is famous for being versatile in her career and for how amazingly she adapts accents. She has a record of working on a number of acting projects and giving many box-office hits.
Streep gets recognized many times for her performances by honoring reputable accolades. And there is no doubt why she is defined as the best actress of her generation. Meryl has a long face, but she always styles herself in a way that beautifies her face and makes her elegant, which she is, by the way.
---
12. Iman
| | |
| --- | --- |
| Full Name | Iman Mohamed Abdulmajid |
| Birthday | July 25 |
| Age | 68 years |
| Popular Movies/ Series | No Way Out, Heart of Darkness |
When it comes to dressing the best, I'm sure everyone agrees that Iman just never disappoints. Despite having a long face, Iman comes out looking presentable and captivating.
She is a Somali-American who is a great model and actress. It is a fact that she has been a muse for numerous luxurious and prominent brands, such as Yves Saint Laurent, Calvin Klein, Gianni Versace, and more.
---
13. Alice Dellal
| | |
| --- | --- |
| Full Name | Alice Olivia Dellal |
| Birthday | July 29 |
| Age | 36 years |
| Popular Movies/ Series | Absolutely Fabulous: The Movie, The Bone Echo |
From undercut to pony, Alice has tried many hairstyles on her long face, which obviously suited her. The title It Girl was given to her; you will settle once you see her and her style choice.
Dellal has appeared in films and is a well-known photographer and model from Brazil. She has worked for several world-renowned brands.
---
14. Carrie Underwood
| | |
| --- | --- |
| Full Name | Carrie Marie Underwood |
| Birthday | March 10 |
| Age | 40 years |
| Popular Movies/ Series | How I Met Your Mother, Soul Surfer |
Carrie is a significant name in the music industry. She is considered the queen of country music, and she impressed the listeners with her voice and stage presence. Not just singing, she has worked in films and television series.
Underwood is quite conscious of her fitness and good at maintaining herself. You can get an idea from the picture itself. Other than that, she has a long face, which was never a problem for her. Carrie knows what fits her, and she goes with that.
---
15. P!nk
| | |
| --- | --- |
| Full Name | Alecia Beth Moore Hart |
| Birthday | September 8 |
| Age | 44 years |
| Popular Movies/ Series | Charlie's Angels: Full Throttle, Catacombs, Popstar: Never Stop Never Stopping |
P!nk is fascinating, and she knows it. She is an established singer and actress from America. She has received numerous prestigious awards for her talent. She is famous for her bold haircuts and still slays them.
Alecia's daring haircuts and hairstyles are always the talk of the town. And her long face goes well with every one of them.
---
Conclusion
These actresses on the list have long faces and know how to style themselves in a way that draws attention to their faces. And their looks make them more appealing and extra attractive.
---
Do small things with great love. 
Follow us on Twitter for more updates.
Also Read
Just a person who invests her time mostly updating herself with the news surrounding the Korean, Thai, and Japanese entertainment industries or watching K-dramas, Thai, and Japanese dramas. Her interest in and knowledge of them encourages her to write about them. Writing is her peace in this chaotic world.