Most of your favorite anime guys probably have blonde hair because it looks so good on them. Anime guys with blonde hair are very attractive and fascinating, which is why they are so popular among fans.
Each of them has a significant impact on their respective series, and without them, the series would not be able to reach its pinnacle of success. They were not only attractive, but they also possessed incredible power and abilities, making them some of the most powerful characters in their respective series.

So, without any further delay, let's have a look at the top 15 anime guys with blonde hair as of 2022.
15. Kouhei Imamura (Grand Blue)

Kohei Imamura is one of the main characters in the Grand Blue anime series, alongside his friend, Iori Kitahara. He is a very attractive man with blonde hair and gold eyes.
Imamura is a great enthusiast of anime and loves to wear shirts featuring different anime characters. He is also a highly skilled diver; his hobbies are cooking delicious food and creating wonderful artistic designs.
His good looks and amazing hairstyle make him one of the hottest anime guys with blonde hair.
---
14. Eikichi Onizuka (Great Teacher Onizuka)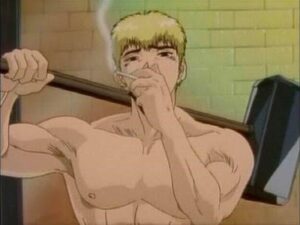 Eikichi Onizuka is one of the most famous teachers in anime history due to his comical personality and perverted activities. He is a tall and handsome man with short blonde hair and brown eyes.

Onizuka is a gang leader but is looking for a job as a teacher at a university. He has incredible physical strength and excellent driving skills. Aside from his vulgar activities, he takes a serious approach when it comes to assisting or saving someone from criminals.
---
13. Armin Arlert (Attack On Titan)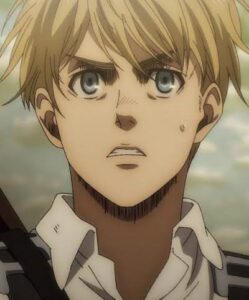 Armin Arlert is the best friend of Eren Yeager, the main character of the Attack on Titan series. He is a charming young man with a simple face and short blond hair.

Armin is not as physically strong as his fellow friends but possesses higher intelligence than them. He always comes up with great plans in a short period and provides great help to his friends.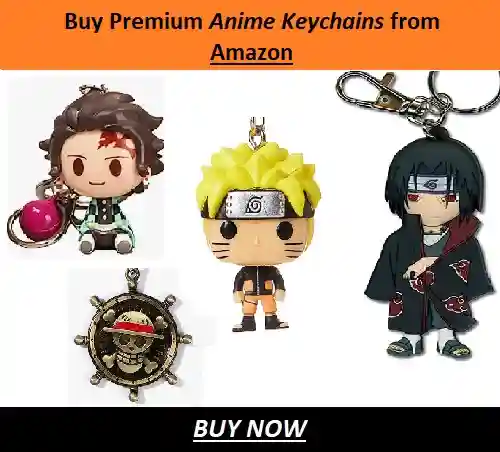 He currently holds the power of the Colossus Titan and is only used in difficult situations.
---
12. Dio Brando (JoJo Bizarre's Adventure)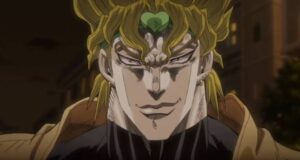 Dio Brando is the most popular and powerful villain in JoJo's Bizarre Adventure franchise. He was a muscular young man with long blonde hair that he styled beautifully.

Brando has a great hunger for power and does not have any regard for anyone's life. His excellent manipulative skills provide him with complete control over his fellow subordinates. After becoming a vampire, he became stronger and acquired new mysterious powers.
---
11. Zenitsu Agatsuma (Demon Slayer)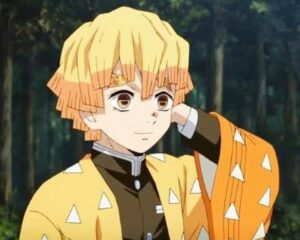 Zenitsu Agatsuma is the deuteragonist of the Demon Slayer anime and manga series. He is an innocent teenage boy, yet he is the most potential demon slayer in the series.

Zenitsu has a great affection for Nezuka and also deeply cares about his fellow friends, Tanjiro and Inosuke. He has two personalities: one that is cowardly and weak, and the other that is intelligent and skilled as a demon slayer.
His breathing style is Thunder, and he mastered only its first form, yet it was enough to take down powerful demons.
---
10. Loid Forger (Spy x Family)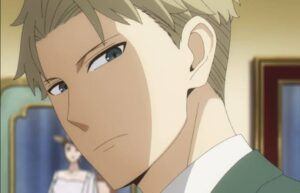 Loid Forger is an undercover spy in the Spy X Family series, one of the most hyped-up anime of 2022. He looks like a gentleman and has amazing short blonde hair and an attractive body.

Loid is very dedicated to his job as a spy and can go to any extent for his mission. He was also regarded as a genius due to his keen intelligence and logical mind.
Due to being the main character of the most hyped-up series and having amazing looks, he deserves to rank very high on this list.
---
9. Ash Lynx (Banana fish)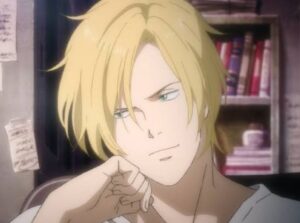 Ash Lynx is the main character of Banana Fish, a well-known crime-thriller anime series. He is a handsome guy with an attractive body and blonde hair.

Ash has a very charming personality and is extremely skilled at fighting and shooting. He is also the most intelligent character in the series, which is why he can solve the mystery of the "Banana Fish".
Due to his good looks and sharp instincts, he became one of the hottest anime guys with blonde hair.
---
8. Kurapika (Hunter x Hunter)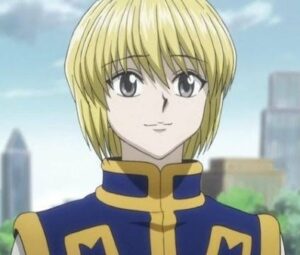 Kurapika is one of the major characters in the Hunter X Hunter series and serves as the main protagonist of the Phantom Troupe Arc. He has feminine-type facial features and medium-length blonde hair.

Kurapika is a highly intelligent person who always has a plan to defeat his opponents. He is one of the most skilled hunters and lies in the specialist category of nen users. His power reached its peak, and he became incredibly powerful after turning his eyes scarlet.
---
7. Genos (One Punch Man)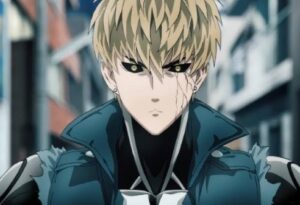 Genos is a cyborg and the second main character of the One Punch Man anime and manga series. He is one of the highly rated heroes under the Hero's Association and is well known by his hero name, Demon Cyborg.

Genos is a very serious individual whose only goal is to become stronger and protect people. His beautiful facial features and amazing blonde spiky hair make him one of the hottest anime guys with blonde hair.
---
6. Katsuki Bakugou (My Hero Academia)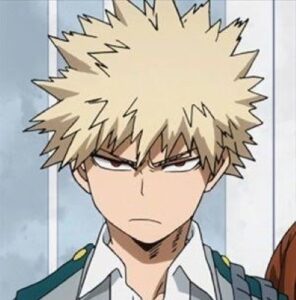 Katsuki Bakugou is one of the major characters in the My Hero Academia series. He studies in Class 1-A at U.A. High School alongside Midoriya and Todoroki.

Bakugou is a stubborn teenager and has short spiky blond hair with choppy bangs. Even though he seems quite arrogant, he has a pure heart and always helps people in need.
He is one of the strongest characters in the series due to his keen intelligence and powerful explosion quirk. His unique look and arrogant nature make him one of the most badass anime guys with blonde hair.
---
5. Sanji (One Piece)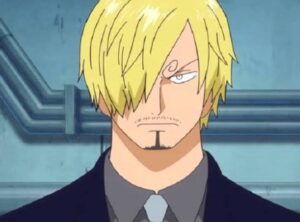 Sanji is one of the popular members of Luffy's Pirate Crew in the One Piece anime and manga series. He is a slim young man with blonde hair and unique spiral eyebrows.

Sanji's calm mind helps him not lose his cool in any situation. He never passed up a single opportunity to flirt with any attractive female character he met in the series. He is also one of the strongest characters in the series and possesses incredible abilities and powers.
---
4. Meliodas (The Seven Deadly Sins)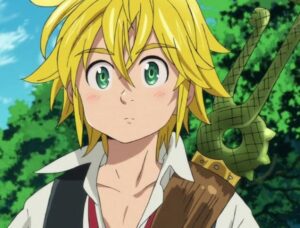 Meliodas is the main character of the Seven Deadly Sins, a well-known adventure-fantasy anime series. He is a short-heighted guy with messy blonde hair and attractive facial features.

Meliodas represents the sin of wrath and is the leader of the Seven Deadly Sins, a group of strong fighters. He is always seen with his demon sword and excellently wields it against his opponents.
His fearless personality and incredible abilities make him one of the strongest anime guys with blonde hair.
---
3. Edward Elric (Fullmetal Alchemist)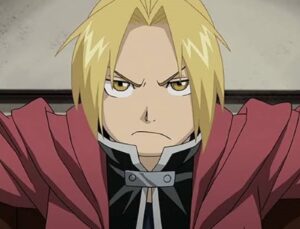 Edward Elric is one of the main characters in the Fullmetal Alchemist series, alongside his younger brother, Alphonse Elric. He is a short-statured young guy with golden blonde hair that he had tied in a braid.

Edward generally acts as a stubborn and immature person, yet he takes things seriously when it comes to people's lives. He is the most skilled alchemist in the series and defeated several homunculi.
His unbounded love for his younger brother makes him one of the most lovable anime brothers in anime history.
---
2. All Might (My Hero Academia)

All Might is the most powerful hero in the My Hero Academia series. His original name is Toshinori Yagi, and he is also regarded as the "Symbol of Peace" by the Japanese people.

All Might is a tall and very muscular man with short blond hair. He usually acts as a powerful superhero who is full of energy and inspiration and can overcome any challenge.
However, he is a very determined and intelligent individual whose priority is to save people's lives.
---
1. Naruto Uzumaki (Naruto)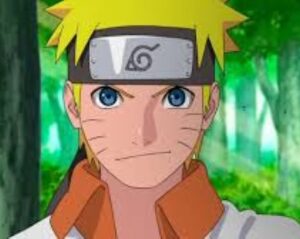 Naruto Uzumaki is one of the most popular and lovable anime characters of all time. He is the main character of Naruto, one of the most successful anime franchises.

Naruto has unique blonde spiky hair and charming facial features. In his younger years, he looked so adorable due to his cute smile and energetic personality.
He has a strong sense of justice and will never leave his friends in danger. As the inheritor of the Uzumaki clan, he possesses incredible ninja skills and techniques.
We'll conclude this article by discussing every single guy on the list with blonde hair. This wonderful list was prepared based on their popularity and amazing hairstyles. Each of them has a wonderful appearance as well as attractive hairstyles that you will undoubtedly adore.
---
Do small things with great love.
Follow us on Twitter for more post updates.
Also Read:
I am Sahil Khan and I was born in Dhanbad and raised in New Delhi, India. I am currently pursuing my graduation while also pursuing my passion for writing about anime. This is because I have been an otaku since I was 7 and writing about anime helps me overcome my stress while also honing my writing skills. Aside from writing, I am a filmmaker and an actor.