Actors who are sufficiently well-known but not as well-known as A-List celebrities are considered B-List celebrities. These amazing people have a sizable fan base and have had some impact on the entertainment business, even if they may not have had current success.
In an industry as cutthroat as entertainment, you need all of your cards to make it big. The skills, the charm, the looks… even luck plays a big part. So, some people may not make it to the stairs of superstardom, but that doesn't mean they are any lesser.
Today, we will be talking about 10 Popular B-List Celebrities In 2023. If the names don't ring any bells, we are sure that the photos will be since these actors and actresses have been KILLING it in recent times. With that, let's begin!
10 Popular B List Celebrities
10. Maisie Williams
View this post on Instagram
| | |
| --- | --- |
| Name | Margaret Constance "Maisie" Williams |
| Age | 26 |
| Popular Movies/Series | Game of Thrones, Doctor Who |
Maisie Williams is an English actress known for working in several fantasy TV series. She debuted in 2011 in HBO's medieval fantasy series Game of Thrones, portraying one of the main cast, Arya Stark. This role became a huge hit and was praised by audiences and critics alike.
Maiie has also starred in the British docudrama series Cyberbully. She also made a guest appearance in Doctor Who and portrayed punk rock icon Jordan in Pistol.
---
9. Edward Norton
| | |
| --- | --- |
| Name | Edward Harrison Norton |
| Age | 54 |
| Popular Movies/Series | Fight Club, American History X, Hulk |
Edward Norton has been in the industry for a while and has garnered a cult following due to some of his iconic late 90s – early 2000s roles. His debut film Primal Fear earned him a Golden Globe for Best Supporting Actor and an Academy Award nomination in the same category. He has also directed and produced some films.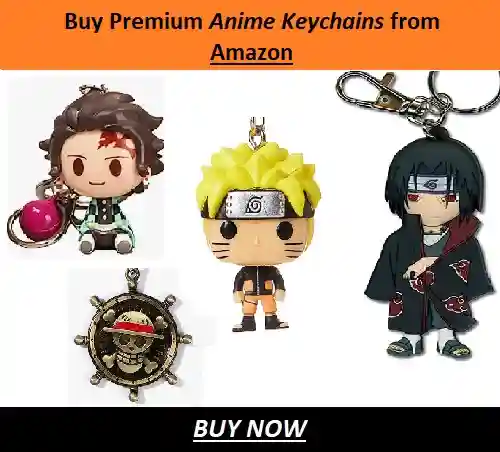 His role as the original Hulk gained him huge commercial success. Although he has been praised by critics, Norton has a reputation for being tough to deal with, being notorious for editing the final edits and rewriting screenplays against the will of other producers.
---
8. Emily Ratajkowski
View this post on Instagram
| | |
| --- | --- |
| Name | Emily O'Hara Ratajkowski |
| Age | 32 |
| Popular Movies/Series | iCarly, Home, Gone Girl |
Emily O'Hara Ratajkowski first gained recognition as a child actress in the Nickelodeon show iCarly. An American model and sometimes-actress, Emily crossed over to modeling in 2012 with a feature cover on the magazine treats!. 
She made her film debut in 2014 with the movie adaptation of Gillian Flynn's Gone Girl and has appeared in several movies since. As a top model, she has endorsed various high-end brands and walked on the Paris Fashion Week runway for Miu Miu and Milan Fashion Week for Bottega Veneta, Dolce & Gabbana, and Versace.
---
7. Kit Harington
| | |
| --- | --- |
| Name | Christopher Catesby Harington |
| Age | 36 |
| Popular Movies/Series | Game of Thrones, Pompeii, Eternals |
The one and only Jon Snow, aka The Bastard of Winterfell, Kit Harrington is an English actor most well known for his work in HBO's Game of Thrones. He also developed, produced, and starred as Robert Catesby in the 2017 BBC drama series Gunpowder.
While Harington has been in films like Pompeii, Testament of Youth, and Eternals, he has yet to take the lead in a significant production that would help propel him to the A-list. It's not a stretch to say that he has been living under Jon Snow's shadow. After all, it was quite an iconic role. It is exciting to see what this skilled actor be starring in next.
---
6. Alexandra Daddario
View this post on Instagram
| | |
| --- | --- |
| Name | Alexandra Anna Daddario |
| Age | 37 |
| Popular Movies/Series | Percy Jackson, San Andreas, Baywatch |
Alexandra Daddario made his breakthrough with the Percy Jackson movies, playing the fearless Annabeth Chase, in 2010. The adaptations may have ended in the second part, but the stunning actress went on to do more roles like Heather Miller in Texas Chainsaw, Summer Quinn in Baywatch, and Blake Gaines in San Andreas.
Currently, she is playing the lead Dr. Rowan Fielding in the AMC show Mayfair Witches. She may not be as famous in the film industry yet, but she is undoubtedly a social media star.
---
5. Rami Malek
| | |
| --- | --- |
| Name | Rami Said Malek |
| Age | 42 |
| Popular Movies/Series | Mr. Robot, Bohemian Rhapsody, No Time to Die |
Rami Malek has been making waves in the industry for the past few years. Best known for portraying computer hacker Elliot Alderson in the television series Mr. Robot, Rami has been praised by critics for his acting skills.
He is the same person who played Queen lead singer Freddie Mercury in Bohemian Rhapsody. Malek became the first actor of Egyptian heritage to win the Academy Award for Best Actor for his performance in this movie. A few more years and we are sure Rami will have his place set in the A-list as well.
---
4. Ansel Elgort
| | |
| --- | --- |
| Name | Ansel Elgort |
| Age | 29 |
| Popular Movies/Series | The Fault in our Stars, Divergent, Tokyo Vice |
An American actor and singer, Ansel Elgort has been a part of the B-List for several years now. He gained wide prominence with his role in the romantic drama film The Fault in Our Stars. He also played a supporting role in all three of the Divergent movies.
After playing the title character in Edgar Wright's action thriller Baby Driver, Elgort has found himself locked out of the A-list party. This is due to the sexual harassment allegations he came under in 2020. Even though Elgort denies any foul play from his side, the incident has impacted his time on the big screen.
---
3. Cole Sprouse
View this post on Instagram
| | |
| --- | --- |
| Name | Cole Mitchell Sprouse |
| Age | 31 |
| Popular Movies/Series | Riverdale, The Suite Life of Zack and Cody |
The Sprouse brothers have been every teenage girl's heartthrobs since the 2000s. After all, nearly everyone tuned in to watch the iconic Disney Channel sitcom The Suite Life of Zack & Cody during that time. If you aren't sure from his face yet, Cole played the younger twin Cody in the series.
Another one of his recognizable roles includes Jughead Jones in the CW's TV series Riverdale. He may not have too many roles under his belt yet, but the few roles he has done are quite remarkable. He only has more success ahead of him.
2. Bella Thorne
View this post on Instagram
| | |
| --- | --- |
| Name | Annabella Avery Thorne |
| Age | 25 |
| Popular Movies/Series | Shake it Up, Time is Up, My Own Worst Enemy |
A beautiful American actress, singer, and writer, Bella Thorne gained prominence for her role as CeCe Jones on the Disney Channel series Shake It Up in 2010. This role earned her various accolades, including an Imagen Award.
She received praise for her roles in The DUFF, Amityville: The Awakening, and Infamous. She has been trying various new ventures recently, like directing an adult film and writing poetry.
---
1. Elizabeth Olsen
View this post on Instagram
| | |
| --- | --- |
| Name | Elizabeth Chase Olsen |
| Age | 34 |
| Popular Movies/Series | Avengers, WandaVision |
You may know her as the anti-hero Scarlet Witch. Elizabeth Olsen has been acting since she was a child and finally made her debut with the thriller movie Martha Marcy May Marlene in 2011. Of course, her popularity came with his casting in the Avengers franchise as Wanda Maximoff, a.k.a Scarlet Witch.
Her performance in WandaVision garnered her nominations for a Primetime Emmy Award and a Golden Globe Award. She may have been overshadowed by her siblings in the past, but she has been on a steady rise to superstardom.
---
Do small things with great love.
Follow us on Twitter for more post updates.
Also Read: