Tall, dark, Handsome? Sultry, Smoldering, and strapping? All words that come to mind when we think of Italian men. Europe has a reputation for being the land of some of the most beautiful people on Earth, and we can definitely see why.
Many of the famous Italian actors are not only talented and easy on easy, but they are also incredibly charming and alluring. An effortless attitude that is captivating, to say the least, is part of their DNA.
Some complimentary facial hair only seeks to alleviate their beauty. If you like your guys macho and hunky, you have come to the right place. Today, we will present a list of the 10 Hottest Italian Actors with Mustaches.
Now, you can definitely have your own preference and like a clean-shaven look more. But we urge you to give this article at least a try. Who knows… maybe this is the perfect time to broaden your horizons and discover more!
Let's Start!
10 Hottest Italian Actors With Mustaches (2023)
10. Alessio Boni
| | |
| --- | --- |
| Name | Alessio Boni |
| Age | 57 |
| Popular Movies/Series | The Tourist, The Girl in the Frog, The Best of Youth |
Born in Sarnico, Lombardy, Italy, Alessio Boni is an Italian actor and director. His biggest breakthrough came in 1998 with the television series La Donna del Treno. Since then, he has made a name for himself in the industry.
Alessio has consistently been called one of the hottest Italian men ever. Of course, his earlier appearances were good, too, but the man has aged like fine wine. His facial hair perfectly complements his angular face and piercing blue eyes.
---
9. Raffaello Balzo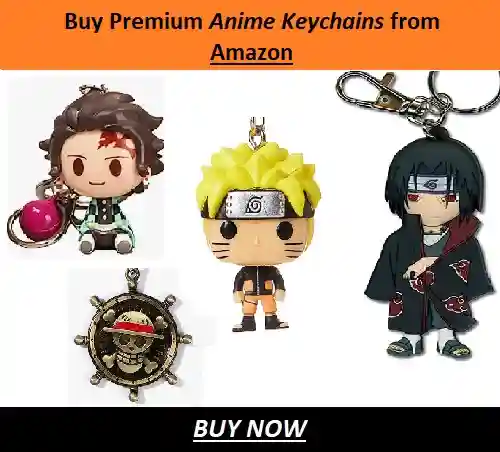 | | |
| --- | --- |
| Name | Raffaello Balzo |
| Age | 48 |
| Popular Movies/Series | Dreams il calore dei sogni, Elisa di Rivombrosa |
With a height of 6"2' and a perfectly shaped face, Raffaello Balzo can be considered one of Italy's heartthrobs. Born in Friuli-Venezia Giulia, Italy, the actor debuted with the television series Schoolmates in 2001. He has tried his hand in various movies and TV shows.
Since forever, the actor has found lightly trimmed facial hair to complement his features best. Nowadays, it seems that he also keeps his hair slightly long.
---
8. Flavio Parenti
View this post on Instagram
| | |
| --- | --- |
| Name | Flavio Parenti |
| Age | 44 |
| Popular Movies/Series | To Rome with Love, Cinderella (Cenerentola), The Space Between |
Flavio Parenti is a master of many things, having worked as an actor, producer, and director. Although born in Italy, he grew up between France and Italy, eventually learning both languages. "Mother Courage" by Bertolt Brecht was his theatre debut, where he also was assistant director. "Talk to Me About Love" in 2008 was his first on-screen debut.
Flavio has gone through various phases when it comes to his appearance. He has kept it clean-shaven, short, and long. Currently, he keeps a trimmed goatee with a mustache.
---
7. Kim Rossi Stuart
| | |
| --- | --- |
| Name | Kim Rossi Stuart |
| Age | 53 |
| Popular Movies/Series | Angel of Evil, Piano, Romanzo Criminale |
A man who has been in the industry since he was 5, Kim Rossi Stuart first debuted as a child actor with his father, Giacomo Rossi Stuart, in The Murri Affair (1974). He has undertaken various legendary roles and has also worked in theatres and opera.
It must be in the genes seeing how his father and sisters were actors and his mother a model. Kim is an incredibly handsome man with stunning green eyes and majestic hair. He often keeps a stubble and mustache.
---
6. Alessandro Borghi
View this post on Instagram
| | |
| --- | --- |
| Name | Alessandro Borghi |
| Age | 36 |
| Popular Movies/Series | Suburra, On My Skin, The First King |
Alessandro Borghi was born in Rome, Lazio, Italy. He has appeared in over 20 movies since his debut in 2006. Distretto di polizia was his debut Italian Television series. He won the David di Donatello for Best Actor award in 2019 for his portrayal of building surveyor Stefano Cucchi in Alessio Cremonini's On My Skin.
Alessandro has also dabbled in various looks over the years. But his full bush beard and mustache look have to be the most iconic.
---
5. Eugenio Mastrandrea
| | |
| --- | --- |
| Name | Eugenio Mastrandrea |
| Age | 29 |
| Popular Movies/Series | La Fuggitiva, From Scratch, The Equalizer |
One of the younger heartthrobs on our list. Eugenio Mastrandrea is none other than the handsome Sicilian chef Lino Ortolano in the Netflix series The Scratch. He debuted in 2012 with the role of Giancarlo in A.C.A.B. He appeared with Denzel Washington in The Equalizer 3 last year.
Lino was a testament to his swoon-worthy charms and skills. Eugenio usually keeps a full beard and mustache that fully complement his sharp jawline and sharp features.
---
4. Simone Susinna
| | |
| --- | --- |
| Name | Simone Susinna |
| Age | 29 |
| Popular Movies/Series | 365 Days, Heaven in Hell |
If the name Simone Susinna doesn't ring a bell, we are sure "Nacho" does. Born in Catania, Italy, this new actor became part of the 365 Days franchise from the second movie. Even if you hate the franchise, you have to agree that the man is one hell of a hunk and has the potential to grow his skillset.
Simone often keeps a full stubble, not unlike his character as Nacho. However, it seems that he prefers to keep his hair longer and his fair hair denser, which, no doubt, suits his look better.
---
3. Giulio Berruti
View this post on Instagram
| | |
| --- | --- |
| Name | Giulio Berruti |
| Age | 38 |
| Popular Movies/Series | Walking on Sunshine, Hitman's Wife's Bodyguard, Monte Carlo |
Giulio Berruti has to be one of the multi-talented actors out there, considering how he has a full Orthodontics specialization degree along with a fashion and acting career. He debuted with a small role in The Lizzie McGuire Movie in 2003 and rose to fame after appearing in Melissa P., La figlia di Elisa – Ritorno a Rivombrosa, and Bon Appétit.
Giulio has been deemed one of the most handsome men several times. He often keeps a trimmed stubble with a mustache, often pairing it with either messy or slicked-back hair.
---
2. Raoul Bova
View this post on Instagram
| | |
| --- | --- |
| Name | Raoul Bova |
| Age | 52 |
| Popular Movies/Series | Under the Tuscan Sun, The Tourist, Alien vs. Predator |
We would be quite shocked if you haven't heard of the man who was voted "Italy's Sexiest Man Alive" once. The king of romantic leads, Raoul Bova, is a household name in Italy. The Italian romantic comedy film Piccolo Grande Amore became his breakthrough in 1993. He has been the leading man for both Italian and American films.
Of course, you need a certain amount of charm and good looks to be able to pull off romantic leads, and Raoul has done it countless times. The years have treated him right, and he can still swoon crowds with his looks.
---
1. Michele Morrone
View this post on Instagram
| | |
| --- | --- |
| Name | Michele Morrone |
| Age | 32 |
| Popular Movies/Series | 365 Days, Subservience, Medici |
If we added Nacho, it's only right to add the leading man of the infamous mature dark drama. You wouldn't know just from looking at him, but Michele Morrone is actually a father of two. Born in Melegnano, Milan, Lombardy, Italy, Michele is an Italian actor, model, singer, and fashion designer.
He has appeared in both Italian and Polish films. His role as Massimo Torricelli in 365 Days exploded him on the international scene, so much so that nearly everyone knows the "Are you lost, baby girl?" guy.
Michele is the picture-perfect hunk. With smoldering eyes, a sharp jawline, and a perfect body, the actor quickly found his way on many's crush list after 365 Days. He usually keeps a mustache with lightly trimmed stubble.
And, with that, we are at the end of our list! Did these actors make your heart go wild too? Hopefully, this article opened your eyes to the more expansive world of the European film industry.
Until next time!
---
Do small things with great love.
Follow us on Twitter for more post updates.
Also Read: