The world of anime is vast, and each of them is unique in its own way. While some of them can make us cry, some of them can make us laugh and give us a warm feeling. One of the most important components of an anime is its ending which brings the story to a close and can majorly dictate how the fans feel about the overall story.
We are well aware that some of the most popular animes like Clannad and Anohana have unfortunate endings that can leave the viewers feeling empty on the inside. However, there are also some feel-good animes out there with happy and satisfying endings, which can have the complete opposite effect. On that note, let us take a look at some of them.
Top 15 Best Happy Ending Anime series of all time-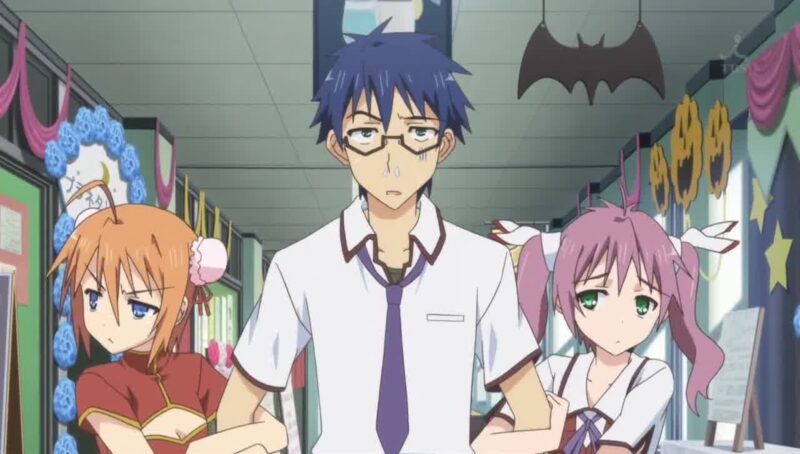 Rating – 7.29
Plot – Kinjirou Sakamichi developed resistance to physical attacks and life-threatening accidents due to being used as a punching doll by his mother and sister, who were into wrestling. The side effect to this was his development of Gynophobia which kept on landing him in trouble. After discovering a hidden fact that Kanade's Buttler was actually a female, Sakamichi found himself in a tricky situation. At last, Kanade agreed to help him treat his Gynophobia in exchange for his silence.
No. of episodes – 13
Where to watch – Amazon Prime Video
---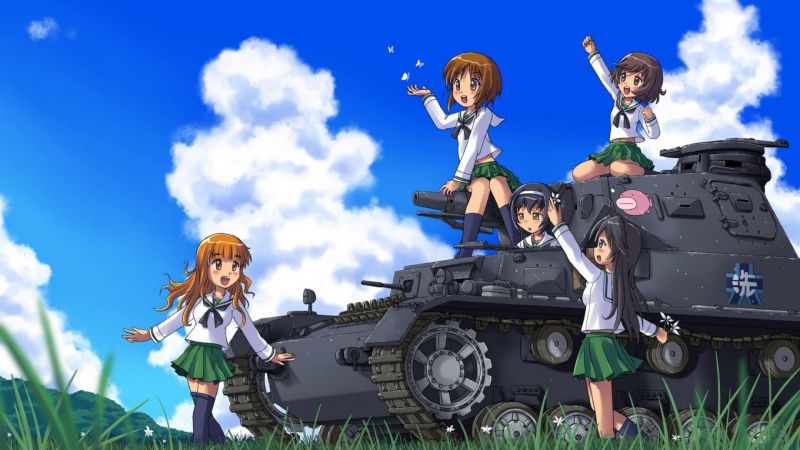 Rating – 7.54
Plot – This feel-good anime comprises a unique sport called Senshadou, which involves the use of WWII tanks for elimination-based matches. The sport soon became popular all over the world, and thus, a world championship was announced to take place in Japan. Miho Nishizumi is a girl who joins Ooarai High School to avoid taking part in the competition but is ultimately forced to join in. Now she must prove to her family that her ideal of Senshadou is not always about winning.
No. of episodes – 12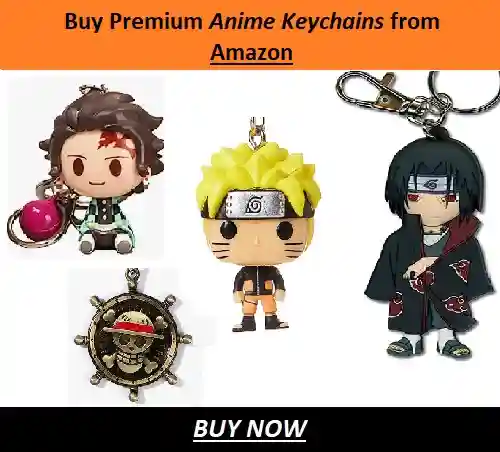 Where to watch – Netflix
---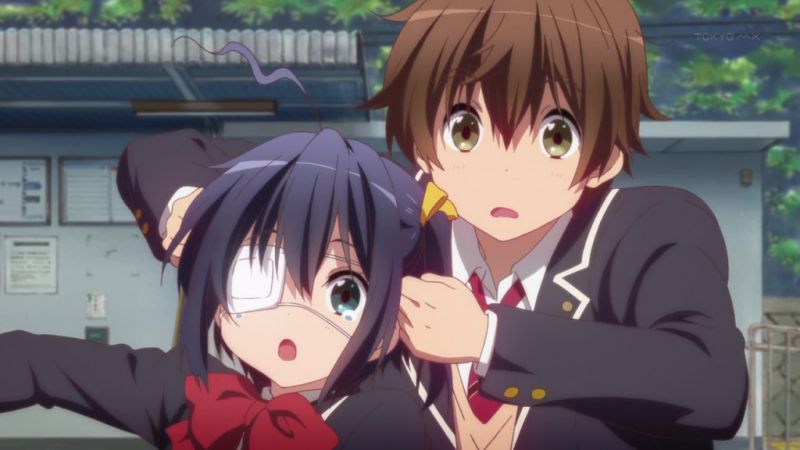 Rating – 7.75
Plot – Kids in elementary and middle school often develop a disease where they imagine themselves to be living in a fantasy world. This disease is known as Chuunibyou, and Yuuta Togashi hopes to leave that part of his life behind after joining high school. However, his life takes a sudden turn after meeting Rikka Takanashi, who is lost in her own world of delusions. The fates of these two children get connected as they try to come back to reality.
No. of episodes – 12
Where to watch – Netflix
---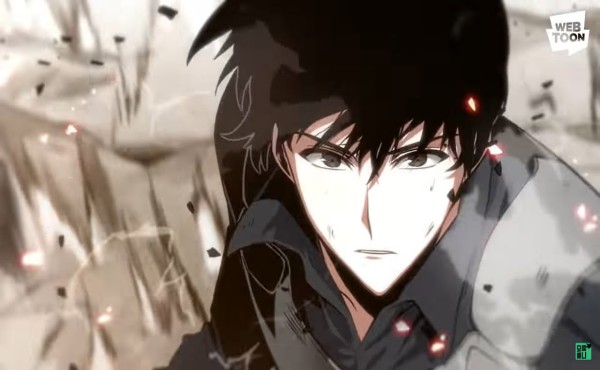 Must Read- (2021) Top 10 Most Popular Webtoons worldwide
---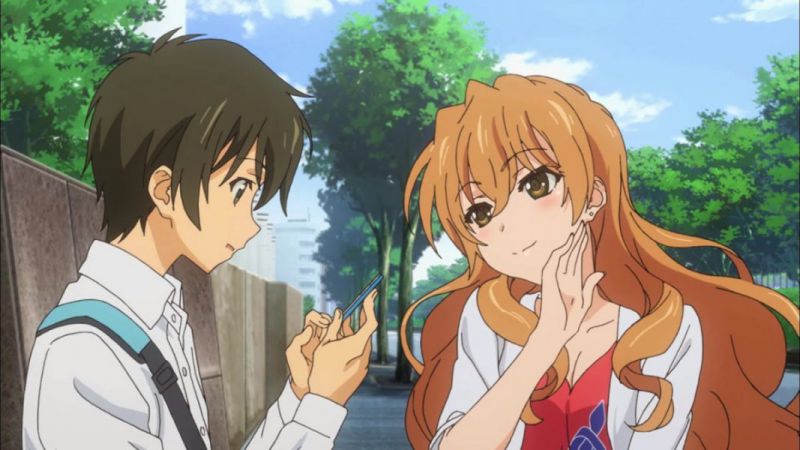 Rating – 7.77
Plot – After being involved in a horrific accident, Banri Tada's memories of his past dissolves. His friend Mitsuo convinces him to start a new life in Tokyo by joining a college there. In college's Banri's life takes an upside turn after meeting Kokugo Kaga as he gets closer to his bright and beautiful future.
No. of episodes – 24
Where to watch – Crunchyroll
---
11) Snow White with the Red Hair –
Rating – 7.78
Plot – This story is about a girl with red hair named Shirayuki, which means Snow White. One sudden day the prince of Tanbarun sees her and forces her to become his concubine. Shirayuki manages to escape to the forest, where she gets rescued by the prince of the neighbouring country, Zen. Shirayuki decides to work as a herbalist in his kingdom as strong friendships begin to bloom.
No. of episodes – 12
Where to watch – Netflix
---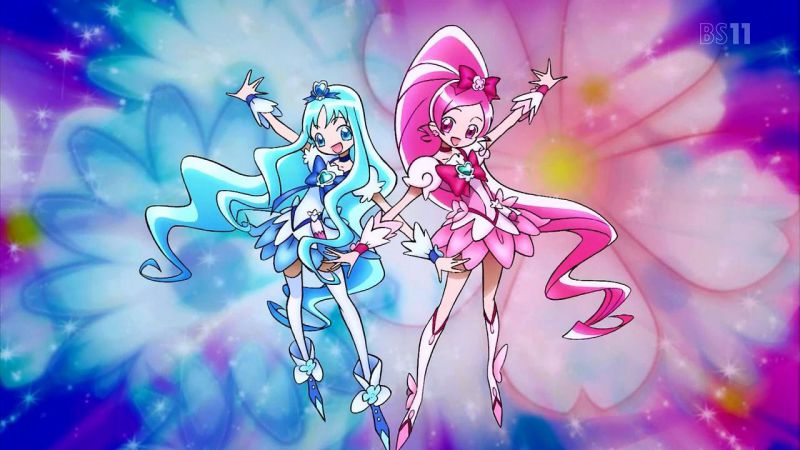 Rating – 7.79
Plot – Tsubomi Hanasaki is a flower enthusiast who has a peculiar dream of a mysterious tree in the sky guarded by Cure Moonlight. She soon comes to know that two fairies are being attacked by an evil woman. At that instant, she transforms into a warrior and is tasked with defeating the enemy. Thus, she sets out on a journey to battle more monsters and uncover hidden secrets about Cure Moonlight.
No. of episodes – 49
Where to watch – BetaSeries (Unofficial)
---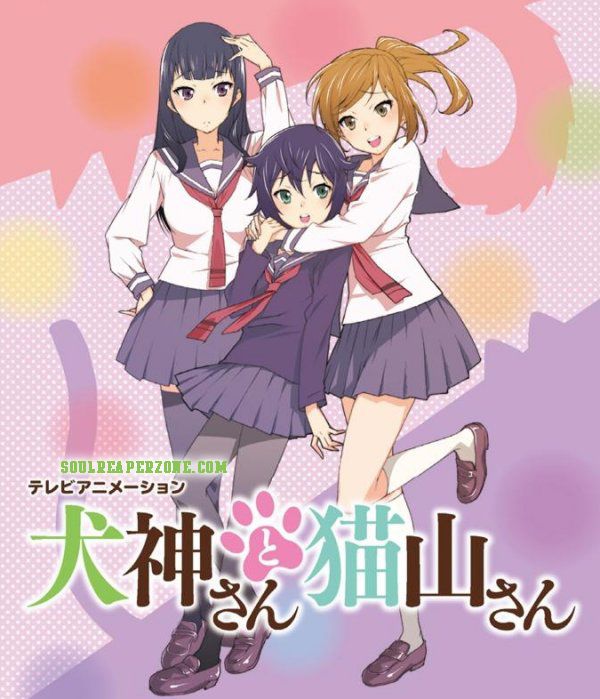 Must Read- (2021) Top 15 Best Yuri Anime of all Time: Girls' Love Anime
---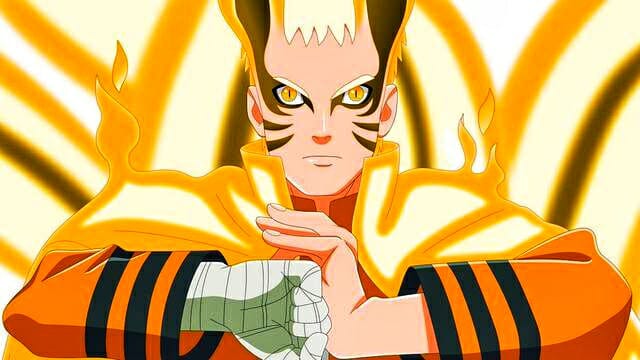 Rating – 7.93
Plot – Naruto is a ninja living in the village of Konoha who has been isolated by everyone due to a nine-tailed fox residing within him. As a result, Naruto aims to be the Hokage of his village to make others notice. On his journey, he meets up with Sasuke and Sakura as the three of them start their ninja journey under their sensei Kakashi.
No. of episodes – 220
Where to watch – Netflix
---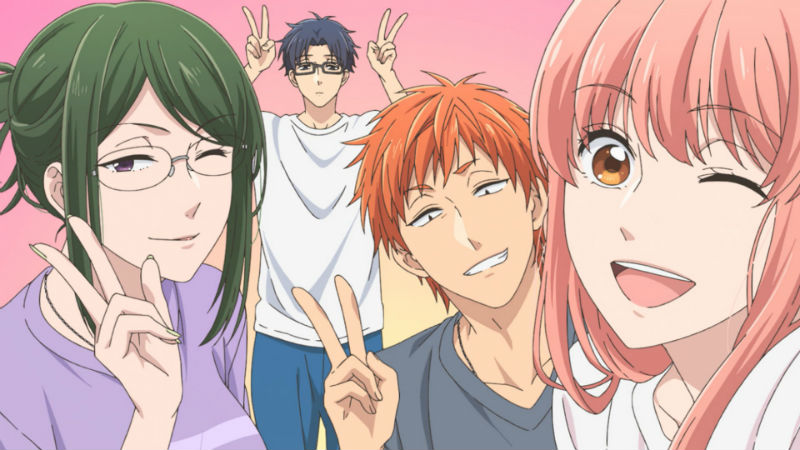 Rating – 7.95
Plot – On the first day of her work, Narumi Momose has only one thing on her mind and that is not to let anyone know that she is an otaku and fujoshi. However, her plan fails when she runs into her old schoolmate who knows all about her past. With a strange turn of events, the two of them start dating due to being fellow otakus as their cute and funny romance starts.
No. of episodes – 11
Where to watch – Amazon Prime Video
---
7) The Pet Girl of Sakurasou –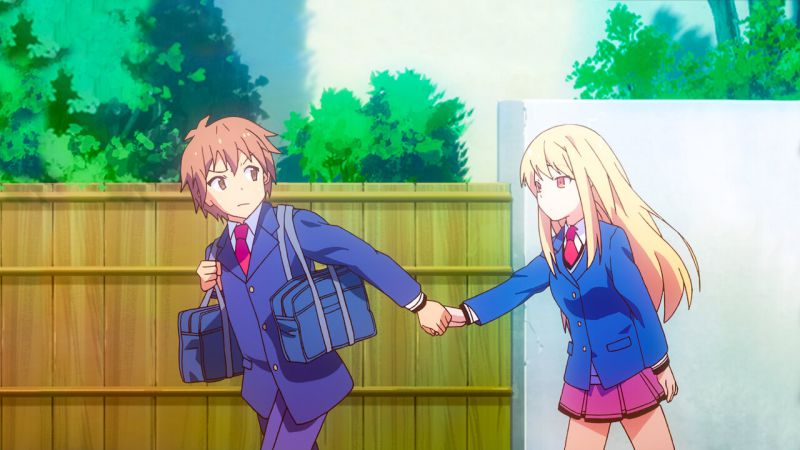 Rating – 8.16
Plot – This heartwarming anime explores the fine lines of friendships as close bonds help the characters to develop their talents and find a new meaning in life. Sorata Kanda found it difficult to adjust to his new dorm due to some abandoned kittens. However, on meeting Mashiro Shiina he found a new spark of life within him as the duo changed the lives of everyone around them.
No. of episodes – 24
Where to watch – Netflix
---
6) Keep Your Hands Off Eizouken –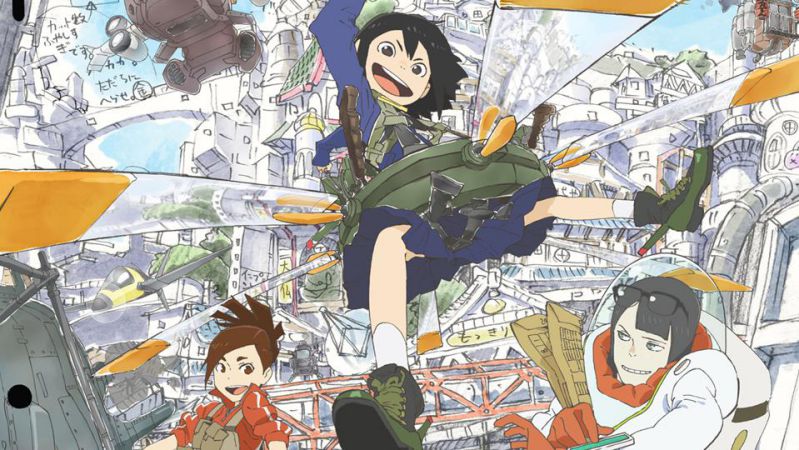 Rating – 8.16
Plot – Midori Asakusa is a girl who often wanders off from reality and finds herself immersed in her sketchbook. Her friend Sayaka Kanamori is completely different to her with a realistic approach to life. The two of them decide to start an animation club on meeting Tsubame Misuzaki, who is very passionate about art and animation. This marks the wonderful beginning of a story in which the power of animation is beautifully portrayed.
No. of episodes – 12
Where to watch – Netflix
---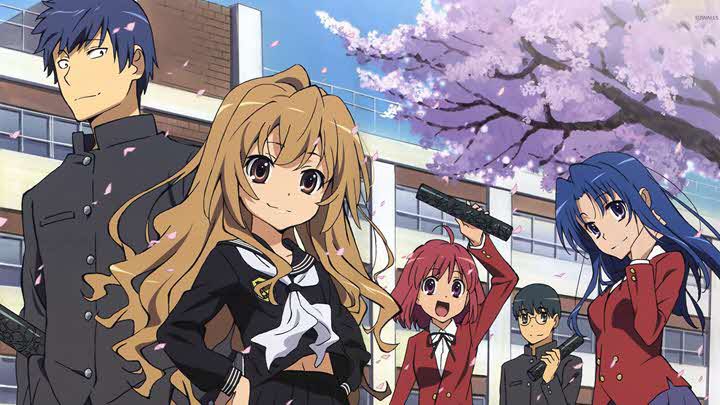 Rating – 8.19
Plot – When Ryuuji Takasu and Taiga Aisaka meet, their contrasting personalities immediately sets up the stage for a great story to follow. Both of them are taken by shock to learn that they are crushing on each other's best friends. Overcoming their opposite natures, they decide to help one another with their love life as their friendship also evolves in this process.
No. of episodes – 25
Where to watch – Netflix
---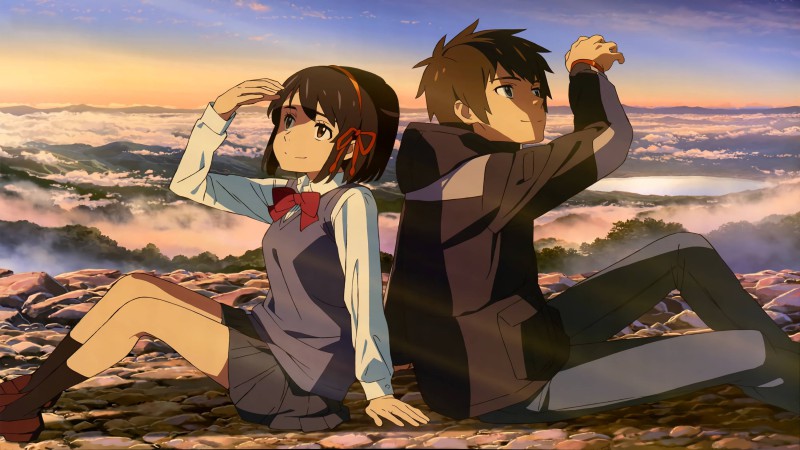 Must Read- (2021) Top 30 Best Anime Couples, Loved Forever
---
4) Daily Lives of High School Boys –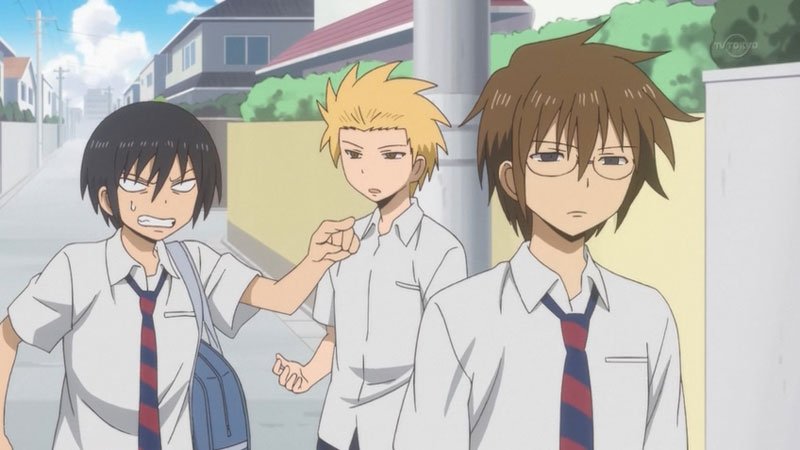 Rating – 8.26
Plot – This anime captures the hearts of its audience with a beautifully crafted story and highly relatable situations. The story comprises of three students in an all-boys school who pass their time in their colourful imaginations. Although their everyday life is pretty ordinary, they make it interesting in their own way and teaches us that life doesn't always have to be so sparkly to enjoy it.
No. of episodes – 12
Where to watch – Crunchyroll
---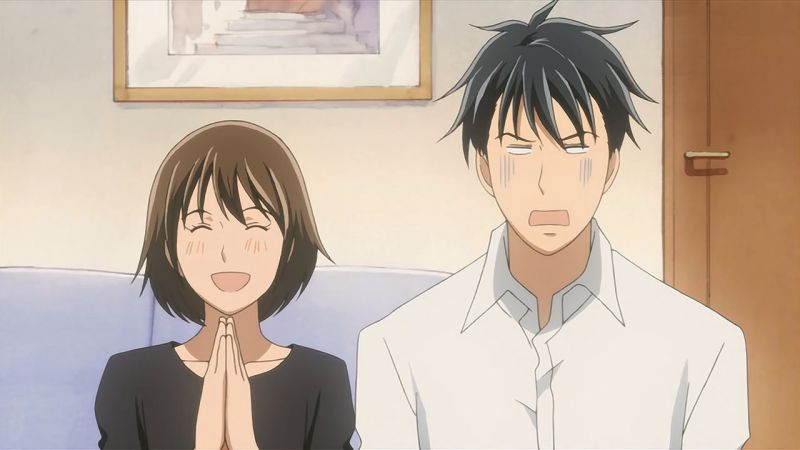 Rating – 8.31
Plot – This story is about a music prodigy Shinichi Chiaki who has a dream of playing with elite musicians in Europe. However, he has a fear of flying and has to pass his days in Japan's top music university. His life changes when he meets Megumi Noda a simple girl on the outside and a brilliant pianist on the inside. Her music touches the soul of Shinichi as he gets even more surprised on knowing that she is her neighbour.
No. of episodes – 23
Where to watch – Netflix
---
Rating – 8.60
Plot –
Tatami Galaxy breaks down the fine lines of college life involving Shimogamo Shrine, who has spent the two years of college trying to break up couples on the campus. As he tried to reflect on how he could have made his college life better, he got jumped through time and space, landing him in the first year of his college life with a second chance at making things better. 
No. of episodes – 11
Where to watch – Netflix
---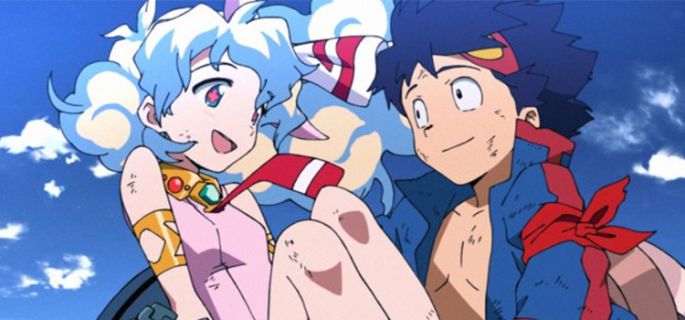 Rating – 8.65
Plot – Gurren Lagann is a timeless classic in the world of anime with an engaging plot and colourful characters. Simon and Karina are two children who have been raised in the underground after the surface got taken over by humanoid creatures. One day Simon discovers an artefact of war and the duo launch an attack on the surface with the help of Yoko Littner. As, they try to reclaim the rest of humanity, an even bigger mystery continues to unfold itself.
No. of episodes – 27
Where to watch – Netflix
---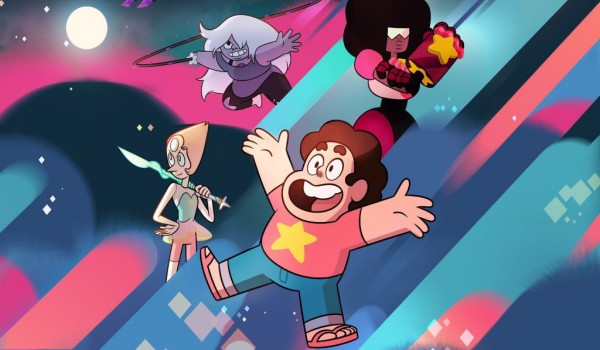 Must Read- (2021) Top 10 Best American Anime of all time Ranked
---
Thus, this brings us to the end of our long list of some heartwarming animes with happy endings. We have handpicked some of the best animes of this type and presented them to you guys. Although most of the animes of this list belong to the romance genre there is still a stark contrast among all of them. We will keep on bringing you unique and amazing contents. Just make sure to stay tuned to our website.   
---
Follow us on Twitter for more post updates.
Also Read-
Top 10 Most Underrated Anime in 2021 Ranked
(2021) Top 20 Best End of World Anime Ranked
(2021) Top 10 Pure Battle Manga of All Time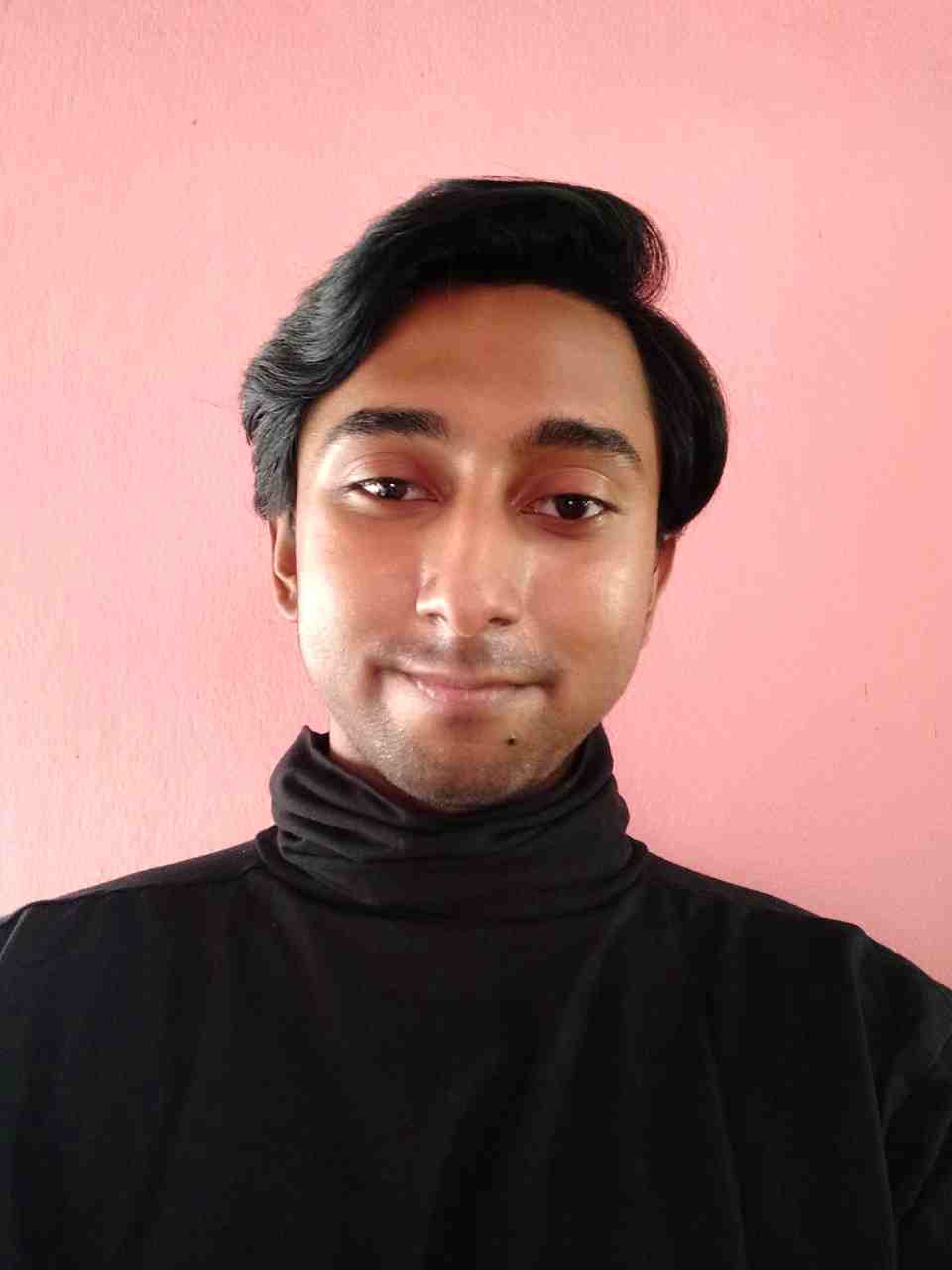 Life took a sudden turn for me when I finally decided to watch Kimi no nawa & Clannad. While both of them made me cry and introduced me to this vast world of anime. The Anime and Manga world is an escape for me from this complicated real world and serves as a relief. Being a content writer for OtakusNotes still feels like a dream and has been one of the best things to happen to me this year. It has been a productive distraction for me and I am loving every moment of it.