Last updated on January 4th, 2023 at 12:42 am
Tubi TV is an American video watching platform that houses many shows and movies from all around the world. Recently they are also adding K-Dramas to their database hence we present our article on Top 10 Best K-Dramas on Tubi TV Ranked. 
K-Dramas are famous for their touching yet refreshingly unique storylines. After the massive success of Squid Game, more people are getting into Korean dramas and, we appreciate this exposure. The Korean industry is diverse and has much to offer to fans willing to give them a chance. 
So, go ahead and enjoy the shows mentioned in our list of Top 10 Best K-Dramas on Tubi TV Ranked.
---
Must Read- Top 10 Best Movies on StarzPlay (2022)
---
Top 10 Best K-Dramas on Tubi TV-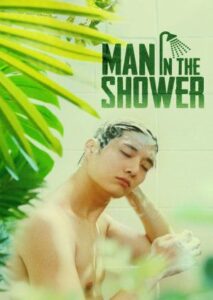 This K-Drama is a quirky and unique drama that is available on Tubi TV for fans to enjoy. The man in this drama shares his deep thoughts and opinions with his imaginary friend.
The thoughts range from romance to life's meaning to lathering techniques. 
---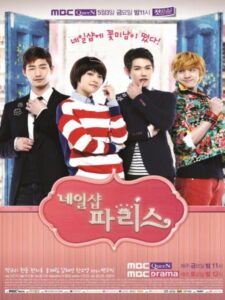 This Romantic Comedy K-Drama is available on Tubi TV for fans to enjoy. When Yeo-Joo becomes a famous writer with her story about a Gumiho, she is over the moon. 
But tragedy strikes when she gets accused of plagiarism. She decides to write a brand new story inspired by real people. She settles on Alex, a nail shop worker, and decides to work with him to observe him.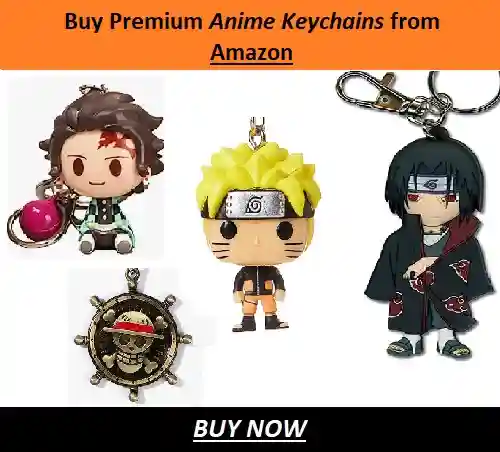 But the shop only hires male workers so, she disguises herself as a man and enters the shop.
---
Must Read – Top 15 Best K-Drama on Amazon Prime (2022)
---
8) My Unfortunate Boyfriend –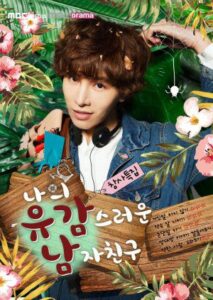 This Romance K-Drama showcases the love between two opposite individuals. On one hand, we have Tae-Woon, an honest person who is truthful to a fault. 
On the other hand, we have Ji-Na, who is a blatant liar and can lie to get what she wants. The only thing she thinks about is getting a sustainable job. We see how their mismatched love turns into a true one.  
---
7) Strongest Deliveryman –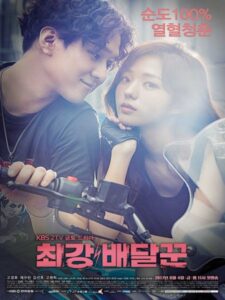 This K-Drama revolves around a deliveryman, Kang-Soo, who wants to make it big in his life. Even though he comes from a humble background, he wants to be the CEO of his own company. 
Dan Ah, another delivery girl, abhors her circumstance and her job. She too wants to do something in her life and complains about her country's employment policies. 
These two come together and, Dan Ah falls for the hardworking and charming Kang-Soo. 
---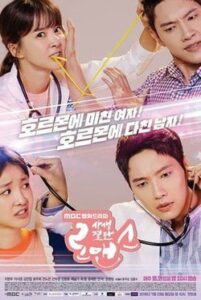 This Romcom K-Drama on Tubi TV is about the love story of two doctors. Seung-joo, is a qualified neurosurgeon who is a very determined and intelligent doctor.  
He changes completely when his friend perishes, making him a hot-headed and ruthless person. In-ah, another talented endocrinologist, is determined to check his hormones, as she is sure that's the reason behind his temper. 
And, that is how their journey to rivalry and romance begins. 
---
5) Cinderella and the Four Knights –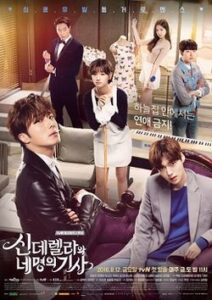 This Romantic Kdrama on Tubi TV is also adapted from a webtoon of the same name. The plot revolves around a girl who ends up living with a bunch of people due to some occurrences.
When Ha-won's dream of becoming a teacher gets crushed by her evil stepmother, she needs to arrange money for her education. But her life changes when she meets a man who convinces her to live with his three grandsons.  
Now she must live with Ji-woon, the rebel, Hyun-min, the playboy, and Seo-woo, a singer. But can she have the normal life she wanted amidst her new circumstances? 
---
4) That Winter, the Wind Blows –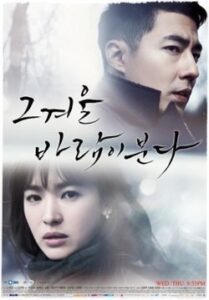 This K-Drama on Tubi TV is a remake of the Japanese drama called I Don't Need Love, Summer. It is a melodramatic romance series that depicts the love story of Oh Soo, a playboy, and Oh Young, a blind heiress. 
Oh Soo is an orphan, who after the loss of his first love, turns into a gambler and a conman. He cons rich people to take their money and, his new target is Oh Young.  
He plans to act like her long-lost brother and get close to her. But his plan starts to fail when his heart starts to feel for Oh Young.
---
Must Read – Top 10 Best Korean Anime on Netflix 2022
---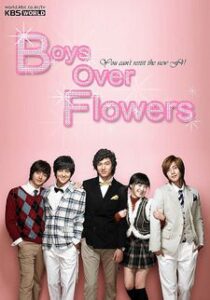 This K-Drama on Tubi TV is an adaptation of the Japanese manga Hana Yori Dango. It talks about a girl Geum Jan-di, who comes from a humble family and gets the chance to attend a school for elites. 
But there, she finds out how a group of four rich kids, forming the F4, rules the school. One day when she saves a bullied boy from them, her life changes for the worse. 
Now Gu Jun-pyo, the leader of the group and the heir of the Shinhwa group, won't let her live in peace. But things start to complicate when he falls for Jan-di. 
---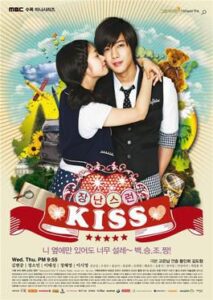 This is another K-Drama on Tubi TV that is based on a Japanese manga called Itazura Na Kiss. The story is about a simple and scatterbrained girl, Ha-Ni, who is in love with a popular boy, Seung-Jo.  
When Ha-Ni writes him a love letter rather than responding to it, he actually corrects her mistakes and sends it back. Being embarrassed, she rushes home but there she finds her house collapsed. 
Now she needs to move into the house of Seung-Jo, while he still refuses to like her. But when she finally readies herself to move on, he decides to chase her. 
---
1) Descendants of the Sun –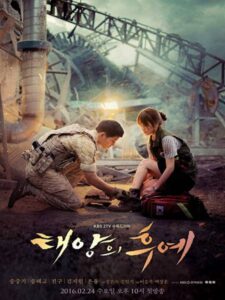 This K-Drama on Tubi TV is one of the most famous series in the Korean entertainment industry. The story revolves around the love of a doctor and a soldier. 
When Si-jin falls in love with Mo-yeon, a reliable doctor, at first sight, he pursues her with all his heart. They start to date but soon find themselves at odds over their clashing jobs.
Now eight months later, due to various reasons, Mo-yeon must travel to the war zone of Uruk. There, she meets Si-jin again, and this time, both try to understand each other better.   
We sincerely hope that we were able to expand your watchlist with our top picks. Stay tuned for more recommendations and information on your favorite topics.
---
Do small things with great love.
Follow us on Twitter for more post updates.
Also Read-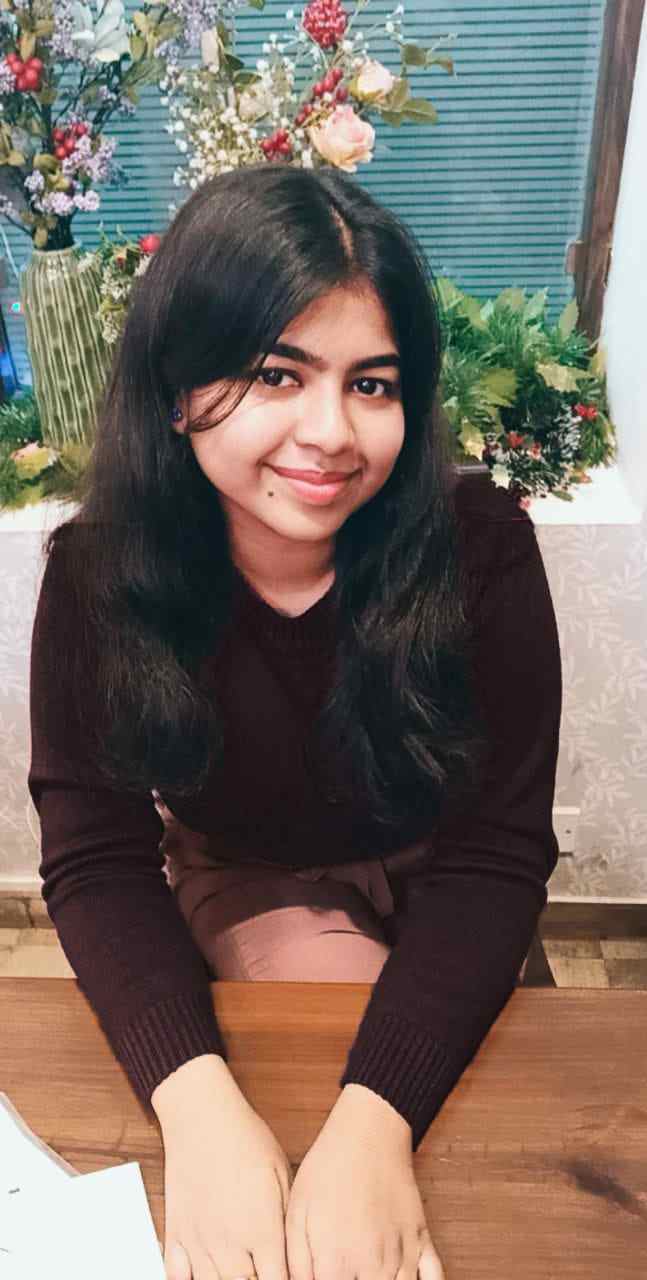 When I'm not writing for Otaku'sNotes, I can be found reading manga, watching anime, and shipping anime couples like there's no tomorrow. I also occasionally venture out whenever I need a reality check, but then soon, I find myself creeping back into my cozy abode. Nonetheless, I'm happy that I can write about my favorite topics and share my articles with enthusiastic readers.