Last updated on April 4th, 2023 at 06:39 pm
Black Clover Chapter 356 should be even more interesting because we have one of the most hyped battles upcoming. Yami realizes that Jack might be out of this battle and thinks he's already before stopping himself.
William is extremely devoted to Julius and wants to stop Lucius even if the process kills him. He charges head-on to confront Lucius, but the latter brushes him off as William is not his opponent.
Lucius releases his spell, and in an instant, we can see William's arm and part of his leg burning to a crisp. He further adds that no one in these forces has the power to stop or defy him.
With this, he wants to kill everyone with a single spell. All of his Paladins, from the sky, release a flashing light spell, which covers the whole of Clover Kingdom.
The Magic Knights understand that they will be unable to stop this spell even if everyone groups up. This attack by the Paladins comes raining down on the Clover Kingdom fastly.
But before anyone can move, we see star magic, which covers like a barrier to the Paladin's spell. This is also a spell that covers a wide area and protects the Clover Kingdom successfully.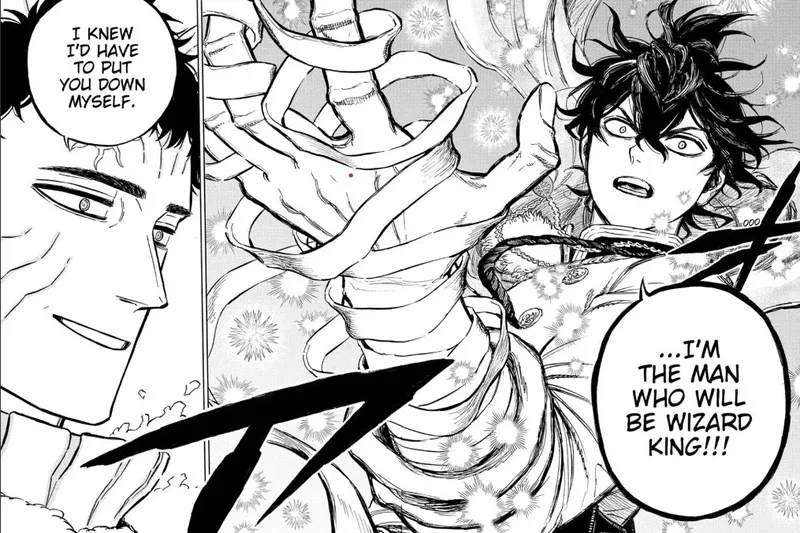 The people in the Kingdom think that the stars look very pretty. Yami realizes that Yuno has leveled up and grown stronger this much, only in a year.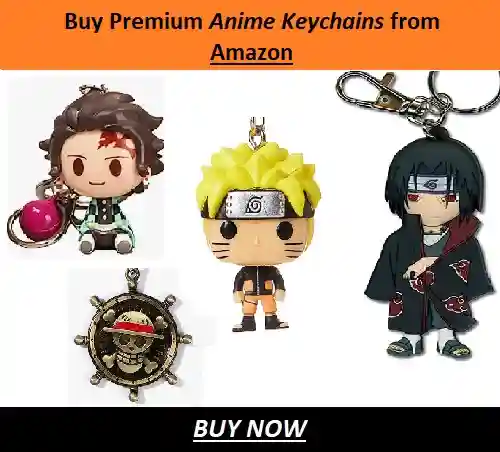 William also understands that Yuno has surpassed him and appoints Yuno as the Captain of Golden Dawn. Yuno is unable to forgive Lucius Zogratis since he inflicted pain on his friends.
Yuno further understands that this will not be the reason why he defeats Lucius. He has strengthened his resolve and will defeat Lucius because he will be the next Wizard King.
This is the reason why Lucius shows himself in the Clover Kingdom. To crush Yuno with his power, as it will not be possible for his Paladins to compete with him.
Black Clover Chapter 356 Spoilers & Raw Scans
Finally, the spoilers and raw scans of Black Clover Chapter 356 have been released, and the chapter is all about Yuno vs. Lucius's fight.
The chapter will begin with Morris's panel. We can finally see his actual personality. He says, "Those who cause disorderly conduct will be re-modeled and synthesized to become peacekeepers of balance."
Then we will see Bell in her new beautiful form.
The remaining members of the Golden Dawn will try to support the battle.
Lucius will appraise Yuno by saying that you have the capacity to become Wizard King.
A fight will happen, and Lucius will trap Yuno in one of his time spells, but Yuno will move. Lucius will be surprised to see and say, "The basic principle of my time magic attack is aging. It's magic that manipulates & speeds up the flow of time, but…"
Yuno will reply that in Neverland, time does not pass.
Many fans are happy to read how Tabata come up with the theory of 'Never-Ever-land,' a place where time doesn't move.
Yuno will move and attack Lucius with his "The Sword of Counter-attacks."
Predictions:
Yuno will now be faring off against Lucius after his one-year training. Last time, Yuno was unable to even help or save Asta from Lucius's attack.
He still thinks that he could have stopped that if only he had been stronger. But even then, Yuno is only looking forward to the future and wants to honor Asta's goals.
At this rate, it will not be a surprise if Yuno is on par with Julius. But Lucius is a different question entirely, as he has two different magic attributes and is way stronger than Julius.
He even has a lot of strong former Magic Knights under his command. Lucius could have easily taken over the Clover Kingdom without showing up.
He had realized that Yuno would be his only rival and came here to defeat him personally. Lucius considers Yuno a threat because of his dual magic attributes.
On top of this, Yuno also has the wind spirit Bell. Yuno is almost unstoppable now, given that we saw his range of spells and his strength being acknowledged by William and Yami.
The next chapter would be a showcase of Yuno's true strength, which he had been perfecting. This is only the start of the battle, and we can expect their fight to go on for at least a couple of chapters.
It also seems that Yuno is starting to get serious now as he starts removing the bandages wrapped around his arm. This means that his previous spell did not consume much of his magic, given its huge area of effect.
As for Asta and Ryuzen 7, he is probably training with them or traveling to reach Clover Kingdom as fast as possible. Dorothy is also missing, and she might be persuading the Witch Queen to help them.
The other battles which were started previously will probably take a backseat after this chapter. Since the start of this battle right now is Yuno vs. Lucius, it makes more sense to focus fully on this fight.
---
Black Clover Chapter 356 Release Date
Black Clover Chapter 356 will release on April 2nd. There seem to be no breaks for the next chapter, and we can enjoy this battle fully.
Raw scans generally release around Tuesday. Once they are released, we will be updating the spoilers and raw scans in the article, so make sure to check it out again.
The release date for Black Clover Movie has also been finalized for June 16th, and a new PV was also released. With this, we shall conclude our article on Black Clover Chapter 356 Spoilers & Predictions; for similar content like these, make sure to check some of our other posts here.
---
Do small things with great love.
Follow us on Twitter for more post updates.
Also Read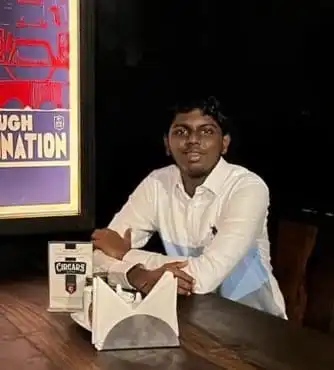 Eswar Keshav is an ardent anime fan for more than a decade. Along with this, he also has been following anime and manga updates for years. He is also enthusiastic and passionate when it comes to writing about his favorite things. Combining his love for writing and his love for anime and manga, his articles speak of his love for the genre.