Last updated on July 17th, 2023 at 04:05 pm
Black Clover Chapter 365 spoilers have just been released, and it also increases our hype for the upcoming chapters. In the last chapter, we saw that the Black Bulls were completely defeated by Damnatio.
But still, they weren't willing to give up and fight till their death. Grey and Gauche were also gravely injured, and are lying down on the ground. They also might be dead, as Damnatio's attack hit them directly.
Black Clover Chapter 365 Spoilers & Raw Scans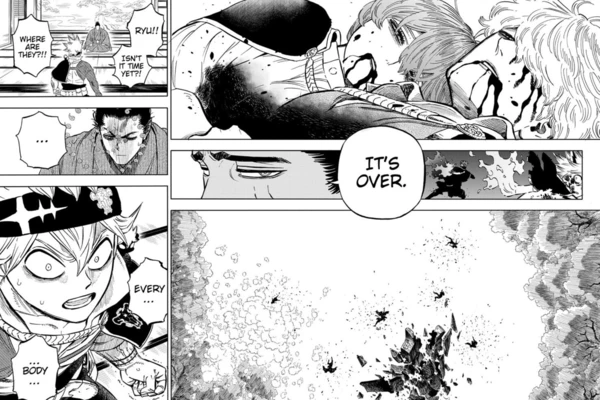 Finally, it seems Asta will be back in this chapter. Many characters had to endure hell-like situations, to make this come true.
Secre's sealing magic only seals the wounds and pain received by the other members till now.
If she dies, it is all for naught, and her spell will unravel.
Nacht screams that she should stay far from both Henry and Gordon.
Charmy goes into her battle mode, after screaming.
She fiercely attacks Damnatio, and everyone also follows suit.
It seems, that Lucius has even given a 2nd magic attribute, to some Paladins.
And, Damnatio got the purified version of the magic of the Supreme Devil Baal, and also atmospheric magic.
Secre sees a flashback, where Lumeire thanks her service for these 500 years.
He asks her to be free and enjoy her time with the friends she had made now.
Secre had to live 500 years, only for the sake of her mission.
She only transferred into the Bird form, as she couldn't endure that long time in her human form.
Secre also thought that she didn't want to do anything in a world without Lumiere.
With his new magic attributes, Damnatio is beating the Black Bulls members easily.
Secre asks for him to stop, as these were her friends who saved her.
She also says that it's all your fault, and you're the reason that I'm alive.
She got her heart back, and she also made many new friends along the way.
Secre knows that she wouldn't have done any of this without him.
Damnatio says that this time it's truly over.
And finally, on the last page, we see Asta returning to the Clover Kingdom.
He is going to fight against Damnatio and the other legless angels.
This is where the chapter ends, and things are gonna get heated up, from the next chapter onwards.
We can expect to see a full potential Damnatio vs Asta fight.
Although it would be easy for Asta to win, given his Zetten, Damnatio will still put up a good fight.
Once Asta defeats him, we can expect to see some of the other stalled fights.
---
Black Clover Chapter 365 Release Date
Black Clover Chapter 365 will release after 5 days, on the 16th of July. Since the full spoilers are already up, we can expect the next chapter to release on Sunday, like it normally does.
It seems that there won't be any break for Chapter 366 too. So, we can expect back-to-back chapters, which have been hyped up. Asta's return had been hyped for a long time, and now that he is back, Lucius will also start panicking.
With this, we end our spoiler article on Black Clover Chapter 365. For more updates and content regarding other manga, make sure to check some of our other posts here.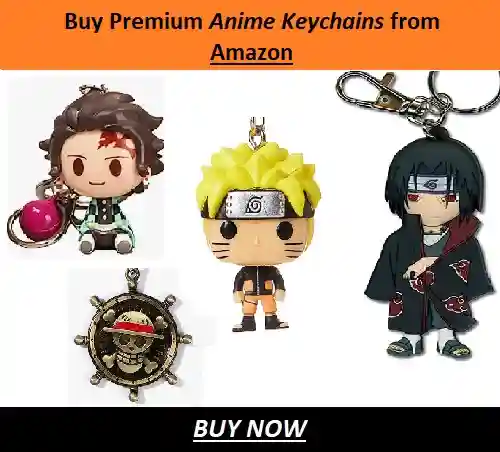 ---
Do small things with great love.
Follow us on Twitter for more post updates.
Also Read: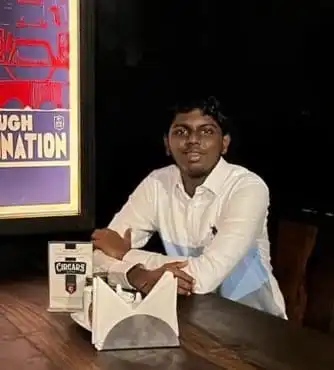 Eswar Keshav is an ardent anime fan for more than a decade. Along with this, he also has been following anime and manga updates for years. He is also enthusiastic and passionate when it comes to writing about his favorite things. Combining his love for writing and his love for anime and manga, his articles speak of his love for the genre.