Black Clover Chapter 369 will finally mean that this beloved series is ending soon. The chapter starts with continuing the fight between Morgen and Yami. Morgen realizes that Yami has also gotten more robust and says he received a second magic attribute from Lucius.
He unveils his new Dark magic and uses it with his Light magic. Yami understands that he will get overpowered very quickly and that Morgen's Dark magic is way better than his own.
Morgen swiftly deals with Yami and says he is now the strongest Magic Knight. Lucius vs Yuno battle is also continuing, and Yuno is very tired. Lucius makes it more challenging by bringing in his other copy in this fight.
Marx sees that this battle will only get more challenging for Yuno, and all hope is lost if Yuno falls and his Neverland spell is worn away. Lucius says it's finally over, but the Black Bulls members appear just then.
All of the Black Bulls members say that this battle has only started now. Asta attacks a Lucius copy and asks if Yuno has been losing to Lucius. Yuno says that he will never fail.
And we can also see Nacht and Ichika joining Yami in his fight. They were the only ones who were separated from the Black Bulls members. Further, we can also see Nacht's Devil powers used on Yami.
And both of them, in unison, say that they will defeat Lucius now and become the next Wizard King. This is the end of Chapter 368 for now, and the series will resume in Jump GIGA next.
Three Months Haitus: Black Clover Chapter 369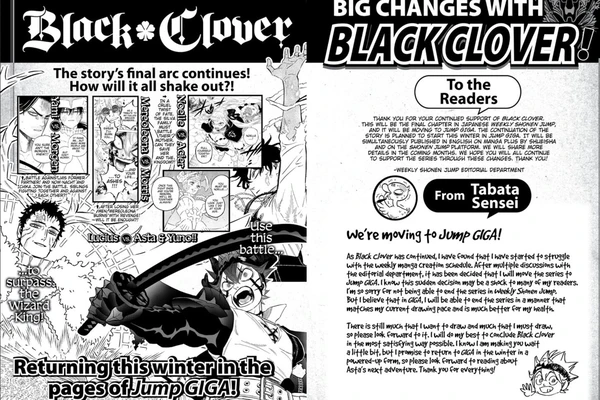 Reason Behind the Magazine Change for Black Clover: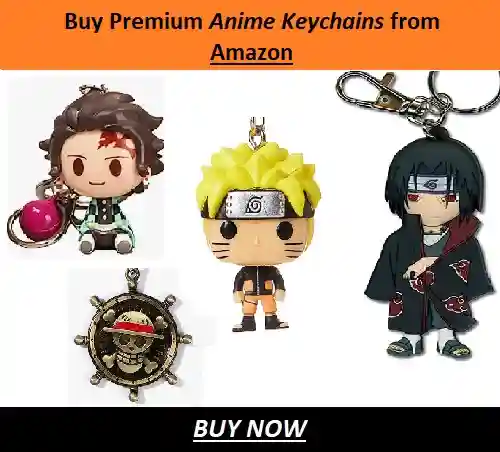 Tabata had officially announced that there will be a magazine change for Black Clover, which will now premiere in Jump GIGA. He also mentioned that he wanted to complete the magazine in Shonen Jump only but couldn't for various reasons.
We know that Black Clover manga had repeatedly been going on for weekly breaks. The manga series was also for a nearly two-month break during the release of the Black Clover movie and the game.
The magazine change might imply that there might be longer chapters from Black Clover in the Jump GIGA issue. Tabata will also have more time to plan his chapter and make it more engaging.
On top of this, we can also expect the art and action sequences for these fights to get even better now. But the manga will only be released on the Shonen Jump website for the rest of its chapters.
Tabata had mentioned that he had been struggling with the release schedule of these chapters recently. This is a huge reason why this magazine is changing this late into the series.
He also said that he had discussed this issue with his editors multiple times, and this was finally decided. However, we have Tabata's word that the manga's conclusion and story will not be affected in any way.
We can expect many aspects of this manga only to get better now that Tabata can give the best conclusion he has in mind for this series.
It was also mentioned that more information would be known in the following issues. These are all our prediction theories and spoilers regarding Black Clover Chapter 369. Make sure to check some of our other articles over here.
---
Black Clover Chapter 369 Spoilers-Prediction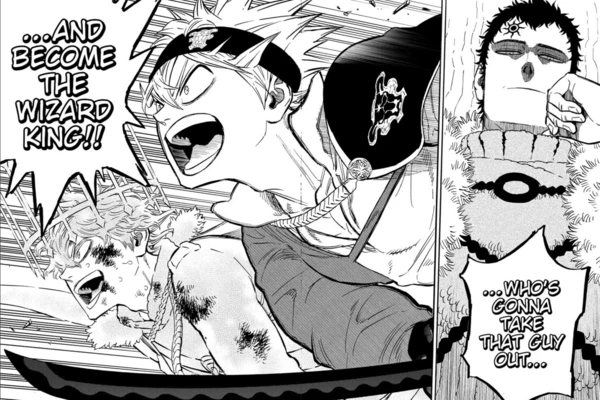 This chapter shows signs that the manga will end soon after covering the remaining fights. Noelle vs Acier's battle has continued, and we do not know if Black Bulls members will support her.
Noelle's new power level is unknown, as we didn't see any progression in this fight. Next up, we have Mereoleona vs Morris, where Mereoleona is fiercely trying to kill Morris after the sacrifices of her subordinates.
We can expect a couple of the Black Bulls members to aid her in battle after healing her first. After this, we can expect to see Mereoleona fight Morris with an even fiercer spirit than before.
Yami vs Morgen's fight will continue now that Nacht and Ichika have joined in his battle. Witnessing it will be exciting, as Yami and Ichika will fight together now. And also, Nacht will finally face off against his brother and settle the score once and for all.
The final fight is Lucius vs Asta and Yuno, which might last longer. This fight might be conclusive after all the other Paladins have been defeated. It means that Black Clover manga will end as soon as these fights conclude. We might get an epilogue chapter, but this will end this series.
As for the order of the fights, we can expect to see Morgen vs Yami fight first since Nacht and Ichika have already teamed up with Yami. Next up, we might see the conclusion of the highly hyped Acier vs Noelle fight. 
Continuing with the same hype, we can expect the Mereoleona vs Morris fight to follow. And finally, leaving us with the most hyped fight of the series, Lucius vs Yuno and Asta. 
This epilogue chapter would also answer the question of who will be the next Wizard King, Yuno or Asta? There are also many more questions, which will probably be answered in the last chapter. We might get an epilogue chapter, but this will end this series.
---
Black Clover Chapter 369 Release Date
Black Clover Chapter 369 will release during the next Jump GIGA issue in December. Tabata has decided to shift the manga due to his health problems and other issues. This is sad news for fans, but this was in the best interests of Tabata too.
It also means that the raw scans and spoilers will get delayed to December and will release a few days before the release of the chapter. Make sure to recheck this article once the full spoilers are released.
The following section will discuss the reason behind the magazine shit for Black Clover. We will also talk about how this will change the series as a whole and what implications it has.
---
Do small things with great love.
Follow us on Twitter for more post updates.
Also Read: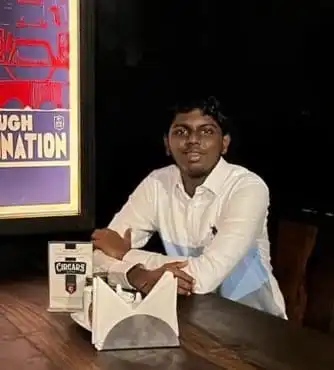 Eswar Keshav is an ardent anime fan for more than a decade. Along with this, he also has been following anime and manga updates for years. He is also enthusiastic and passionate when it comes to writing about his favorite things. Combining his love for writing and his love for anime and manga, his articles speak of his love for the genre.