Blue Lock Chapter 220 shows us that this match can now be anyone's win. Just when we thought that Italy Ubers has the upper hand in this match, Basterd Munchen says otherwise.
The match is getting more interesting as we read, and now Italy Ubers are cornered. How will they break out of this desperate situation, that threatens their win?
Blue Lock Chapter 220 Spoilers & Raw Scans
Isagi was cornered by Aiku in the last chapter, and he was unable to score a decisive goal. But, Yukimuya seems that he is free from other defenders, and is asking for a pass from Isagi.
Isagi assesses the position of all other players on the field.
He concludes, that he cannot score now that Aiku is pressing him.
Isagi understands that a reasonable choice will be passing to Yukimuya and does that.
Yukimuya also says that it was a good decision, and goes for the pass.
But, Lorenzo is immediately present there to intercept the pass.
Lorenzo now says that this pass can't be intercepted.
Isagi thinks that Lorenzo is a monster for even being able to predict this.
But, unknown to all of them, Kaiser had been waiting for this pass.
He runs in and tries to take this pass meant for Yukimuya.
Kaiser says that Lorenzo had stopped his mark on him, and this is why Kaiser was able to do this.
Meanwhile, Isagi is analyzing and sees that Kaiser used all of Isagi's thoughts, for Kaiser's gain.
Isagi understands that he was only used so that Lorenzo gets his mark off Kaiser.
Isagi further understands that now Kaiser had even transcended Meta Vision, for this move.
However, we see that Sendou came to try and stop Kaiser.
It seems like this move was also expected, as Sendou says that this is the time for his press.
But, before Sendou could kick the ball, Kaiser lifted the ball off.
Aiku blocked off Kaiser's shot and says that it was a good stall from Sendou.
Aryu further enters the scene and charges in on Kaiser.
Kaiser looks like he is falling off, and Ness says that this should be a foul.
But, Kaiser had still not given up and said that this is his new shot.
Kaiser Impact Bounding is his new shot, and this has the same power as his normal shot.
Along with this, it also has the same speed as his Kaiser Impact.
With this shot, Kaiser cleanly scores a goal that goes in from between Aiku's legs.
The Ubers Goalkeeper, is also unable to stop this shot, due to its power and speed.
BM is now leading against Italy Ubers with a 2-1 score.
Isagi understands that Kaiser had done a smash and a nutmeg shot, all while being overheard.
This level of super high-dimensional read and plays, all got destroyed by Kaiser.
Isagi finally admits that Kaiser is the Game Changer and a genius, after this goal.
---
Blue Lock Chapter 220 Release Date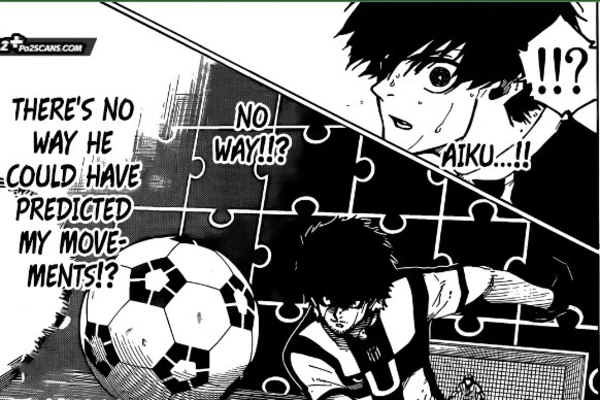 Blue Lock Chapter 220 should release on 28th May. Since the raw scans and spoilers have been released, the official chapter will just be a few days away.
We do not know the title of Chapter 221, as the manga is on a break next week. We can expect this manga to continue normally, from the next week onwards.
This marks the end of our spoiler article on Blue Lock Chapter 220. We keep following Blue Lock manga updates weekly, so make sure to check them on our website.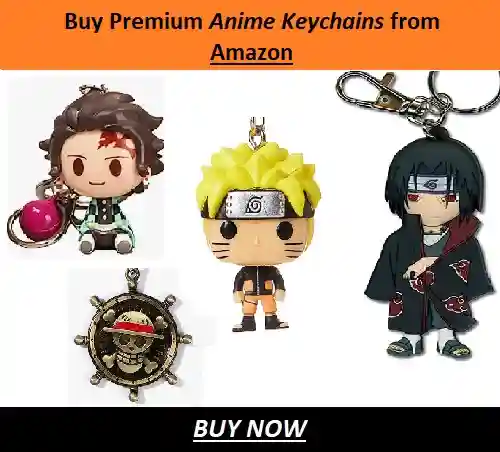 ---
Do small things with great love.
Follow us on Twitter for more post updates.
Also Read: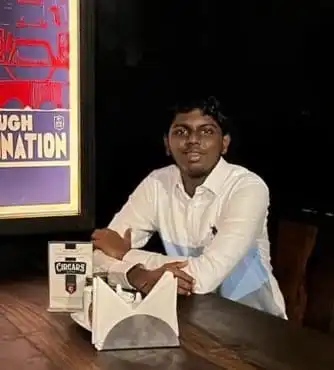 Eswar Keshav is an ardent anime fan for more than a decade. Along with this, he also has been following anime and manga updates for years. He is also enthusiastic and passionate when it comes to writing about his favorite things. Combining his love for writing and his love for anime and manga, his articles speak of his love for the genre.