One Piece is currently focusing on the heartbreaking flashback of one of the most tragic characters of the series: Bartholomew Kuma. From being forced into slavery alongside his family at a young age to having his childhood friend and beloved person kidnapped, Kuma continues to suffer throughout his life. We'll get to know his history further in One Piece Chapter 1098 spoilers and release date.
One Piece Chapter 1098 Spoilers
According to the spoilers, the title of One Piece Chapter 1098 is "The Birth of Bonney." The cover page of the chapter shows Brook playing an electric guitar with the electricity from the stingrays. On the surface of his pants, Eiichiro Oda has added a message for his reader.
The mangaka apologizes for the short chapter of only 15 pages and the rough quality of some of the panels. He reveals that he couldn't finish the chapter in time. However, on behalf of every One Piece reader out there, we'd like to request Oda to take all the time he needs to rest and relax. One Piece fans are concerned about his health and will always wait patiently for their favorite manga.
The Aftermath of Ginny's Kidnap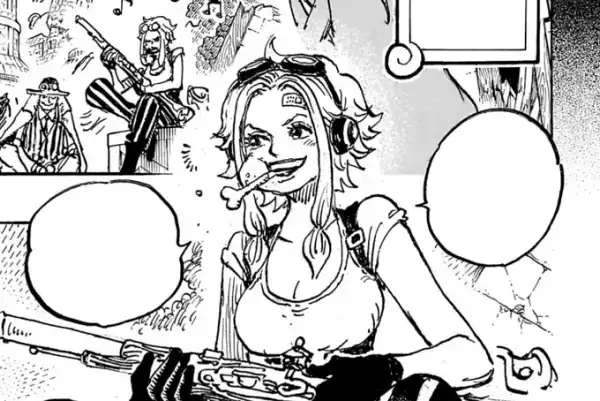 The chapter starts after the last chapter is left off. Ginny is kidnapped and forced to become the wife of a Celestial Dragon. Given who the real perpetrator is, she has been kidnapped by the World Government themselves. According to the reports, Ginny's entire troop of Revolutionary Army soldiers was annihilated by a surprise attack by the Marines. The Celestial Dragon who marries her is never shown.
Despite the long and arduous search by the Revolutionary Army and Kuma, Ginny is never found.
After her kidnapping, Kuma becomes more reckless in his actions, taking risky and impossible missions despite the threat to his life. When the Revolutionary Army picks up some people from the Goa Kingdom, Kuma takes the mission to aid the rebel forces of the kingdom. Ivankov calls him out for taking such a risky mission but Kuma goes anyway and ends the battle all by himself.
---
Ginny Contacts the Revolutionary Army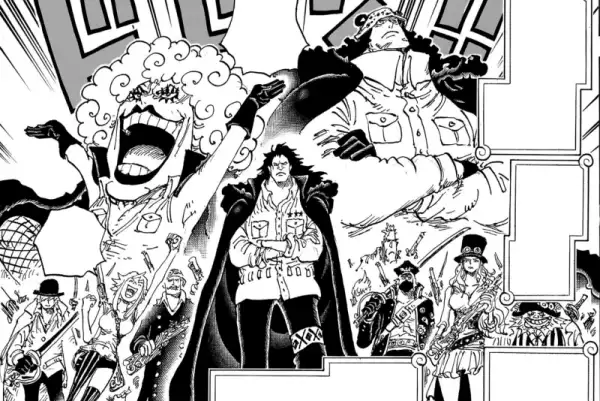 Two years after being kidnapped, Ginny has contracted a rare and lethal disease, Sapphire Scale, that will soon kill her. Because of this, she is released from her enslavement and out of Mary Geoise. Ginny now has a daughter with the Celestial Dragon whom she named Bonney.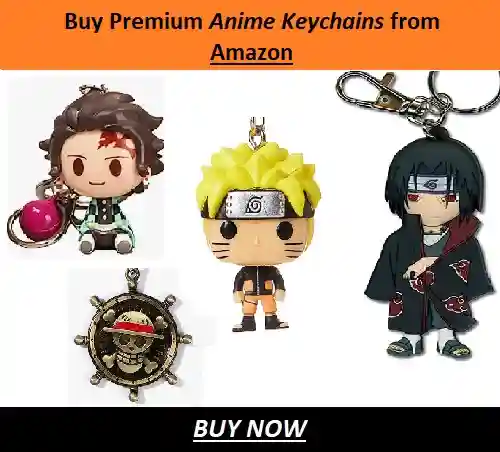 Sapphire Scale is a deadly disease and even rarer than the Amber Lead Syndrome (Law's disease).
When someone who's contracted the Sapphire Scale comes into contact with any natural light, be it sunlight or moonlight, their skin turns blue and hardens like rocks or scales. 
After being released, Ginny returns to the Sorbet Kingdom and the church she used to live in with Kuma. Then she calls the Revolutionary Army, telling them she wants to see them all but this is a farewell. She requests Dragon and Ivankov to take care of the kind-hearted Kuma.
---
Kuma Adopts Bonney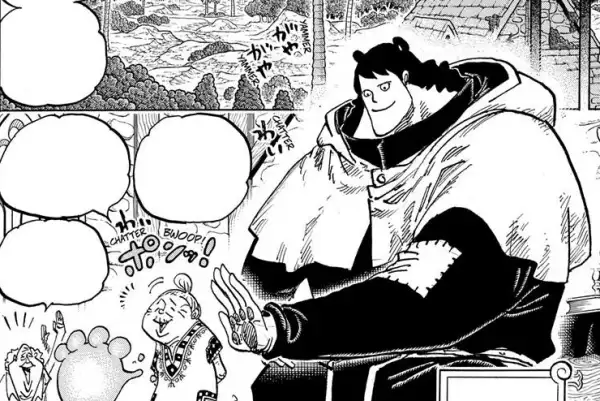 After that, she addresses Kuma, telling him that she's always loved him. But before he can hear the complete sentence, Kuma recognizes Ginny's location from the background noises and teleports to the location. But by the time he arrives at the church, Ginny has already died, holding baby Bonney in her arms.
Kuma decides to take in Bonney and raise her as his own daughter. Though he has no idea what he's doing, he takes help from the village elders and loves the girl wholeheartedly. When he goes on missions for the Revolutionary Army, he leaves Bonney with the elders. The first time Bonney calls him father, he cries.
---
Bonney's Disease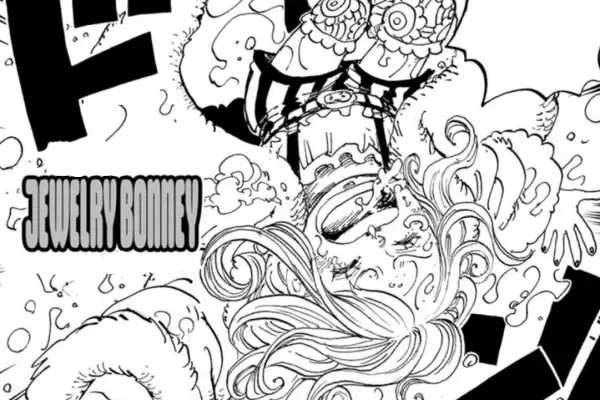 However, it soon becomes apparent that Bonney has contracted Sapphire Scales too. Kuma leaves the Revolutionary Army to take care of her. There's no way to treat her and since she can't be outside to avoid natural light, Kuma brings her all kinds of books to enjoy.
When a small part of Bonney's face turns into blue scales after being touched by natural light, Kuma lovingly calls her "Jewelry."
More years pass, and 6 years ago when Bonney is 5 years old, Bonney overhears Kuma talking to a doctor. The doctor says even if Bonney doesn't come in contact with natural light, she'll still die by the time she's 10. Bonney doesn't hear the whole discussion, only the ending, and misunderstands that she'll be well by the time she's 10.
When she excitedly tells Kuma about it, he cannot tell her the truth after optimistically promising her that she'll get better all these years.
One more year passes and 5 years prior to the present, King Belcori returns to the Sorbet Kingdom and begins to kill innocent citizens. The chapter ends with people coming to beg Kuma to help them.
---
One Piece Chapter 1098 Raw Scans
#ONEPIECE1098
I really like how this panel is drawn pic.twitter.com/AnhIBD4xH4

— Sigmar 🔴 (@sigmarshanks) November 8, 2023
PROTECT HER AT ALL COOOOSTSS#ONEPIECE1098 pic.twitter.com/QTSju0ROCj

— 🎉 Jasser 🎉 (@Jabulkheir) November 8, 2023
#ONEPIECE1098
Crying😭😭 pic.twitter.com/nQ6MhugOsZ

— Sigmar 🔴 (@sigmarshanks) November 8, 2023
---
One Piece Chapter 1098 Release Date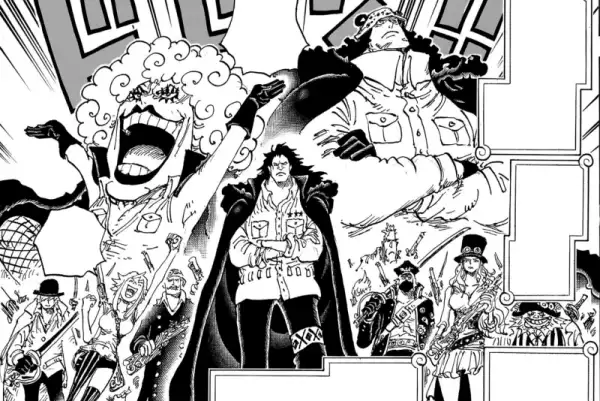 Continuing its weekly streak, One Piece Chapter 1098 will be released on Sunday, November 12, 2023. The chapter will be available with its English translation on Shueisha's official websites, Manga Plus and Viz Media, from that day onwards.
The release time, however, will differ in other regions around the world because of the time difference in different time zones. If you want to know the exact time One Piece Chapter 1098 will be dropping in your particular part of the world, check the schedule below:
Pacific Standard Time: 7 AM, Sunday, November 12, 2023
Eastern Standard Time: 10 AM, Sunday, November 12, 2023
Greenwich Mean Time: 3 PM, Sunday, November 12, 2023
Central European Time: 4 PM, Sunday, November 12, 2023
Indian Standard Time: 8.30 PM, Sunday, November 12, 2023
Philippine Standard Time: 11 PM, Sunday, November 12, 2023
Japanese Standard Time: 12 AM, Monday, November 13, 2023
Australia Central Standard Time: 12.30 AM, Monday, November 13, 2023
According to the spoilers of One Piece Chapter 1098, the manga will be on a break next week. So, Chapter 1099 will be released on November 26, 2023. For more updates and news on One Piece, keep reading Otakus' Notes.
---
Do small things with great love.
Follow us on Twitter for more post updates.
Also Read:
Anamika loves words and stories and putting them to pages. She also loves anime, manga, books, movies and everything fantasy. She has been a fan of anime since childhood and her admiration for it only grew with years. Her passion for writing is even more elevated by writing about the things she loves.