Last updated on April 12th, 2023 at 05:56 pm
The Culling Game Arc of Jujutsu Kaisen has reached a new peak, and we can only assume that it'll get even better. After Sukuna has played his hand and taken control over Megumi Fushiguro's body, things have been dark for our heroes.
But the latest chapters are all focusing on Sukuna as he tries to stop Megumi's resistance. As the new chapter is about to be released, let's talk about Jujutsu Kaisen Chapter 219 Spoilers & Raw Scans.
A recent past chapter of Jujutsu Kaisen shows Sukuna going through the Bath ritual to subdue Megumi's consciousness. However, his true plan to keep Megumi contained is by breaking his will completely. That's why Sukuna searched for Yorozu, a past acquaintance now inhabiting the body of Tsumiki Fushiguro.
The recent chapters feature an intense battle between Sukuna and Yorozu, each with different motivations. Sukuna plans to kill Yorozu, so that Megumi gives into hopelessness over the death of his sister by his own hands and Cursed Technique. Yorozu, on the other hand, wants to defeat Sukuna to make him realize her obsessive love for him and marry him after.
In Chapter 218, Sukuna shows what a true danger he is as he uses Megumi's Ten Shadow Techniques expertly and shrewdly, using two new Shadows: Round Deer and Piercing Ox, as well as Escape Rabbit and Max Elephant. Now, we'll have to see what he does next in the upcoming chapter.
Jujutsu Kaisen Chapter 219 Spoilers & Raw Scans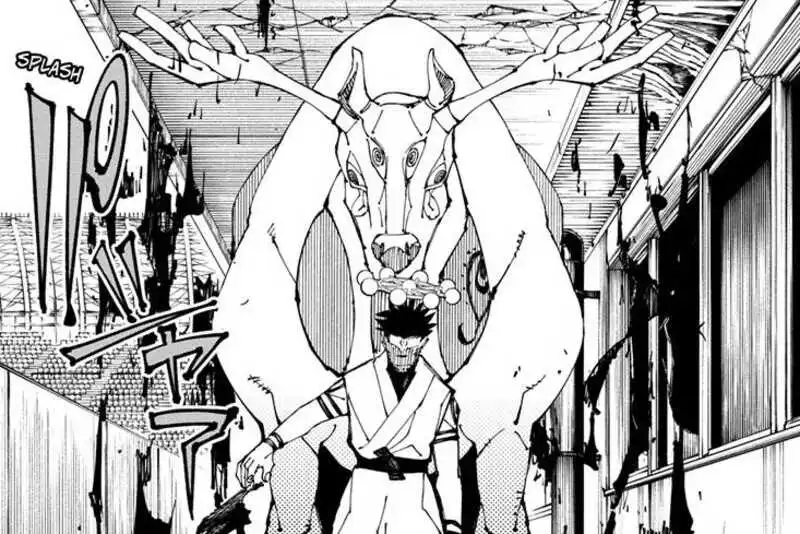 Finally, the spoilers and raw scans of Jujutsu Kaisen Chapter 219 are out.
The chapter will begin with a Hein Era flashback where Sukuna was invited to give his blessings. At that time, Yorozu, a powerful sorceror, saw him for the first time and fell in love with him.
During that period, people worshipped Sukuna, the King of Curses, for a bountiful harvest. Yorozu rushed and wrapped Sukuna. She consoled him, saying, "Don't worry, I'm with you." A small fight between Uraume and Yorozu.
Back in the present, Yorozu will say the loneliness she saw in Sukuna belongs only to her. She will create a giant ball called "True Sphere" and release her domain expansion. Yorozu's domain expansion is Triple Sickness.
But Sukuna will not activate his Domain Expansion in response. Yorozu will notice a wheel spinning on Sukuna's head. Sukuna will say, "With this treasure, I summon Mahoraga."
Sukuna will grab the wheel and throw it in the shadow, which summons the full Mahoraga outside the domain, and it will break the True Sphere easily.
Yorozu will not believe that Mahoraga destroyed the True Sphere. Sukuna will explain, "A sorcerer with a bad output efficiency like you will use the CT in a unified way. But whatever you constructed was already adapted."
Yorozu will die, and deep in the darkness, a light finally bursts on Megumi, who is going deep into the abyss.
Predictions: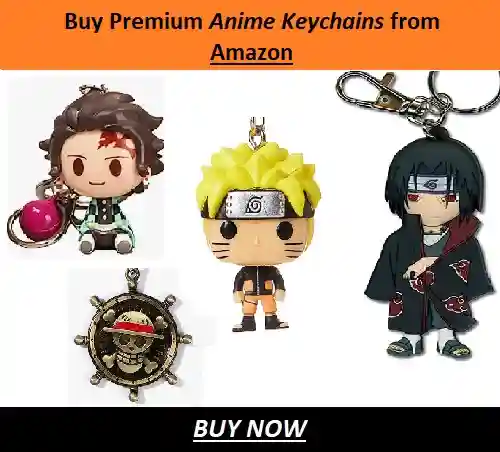 Judging by the direction the story is taking, we can easily predict that Chapter 219 will continue with the battle of Sukuna vs Yorozu. Yorozu has been pushed to a corner and is brimming with rage and frustration, so her next attack will be nothing short of deadly.
Another interesting part of the last chapter is when Sukuna disregards Yorozu's claim of love, taunting her over it. He even laughed at it. This prompted Yorozu and fans to believe that Sukuna might actually understand what love is, having experienced it himself. Though it is quite unlikely, the next chapter may expand on it, if not by a flashback, then by Sukuna's own words. 
It will also be very exciting if Megumi finally makes his presence known in Chapter 219. It might change the result of the fight and Sukuna might be pushed to do something drastic.
We probably won't be seeing our heroes in the next chapter, though a glimpse or two might be exciting. They are most possibly regrouping and making plans for further action. 
---
Jujutsu Kaisen Chapter 219 Release Date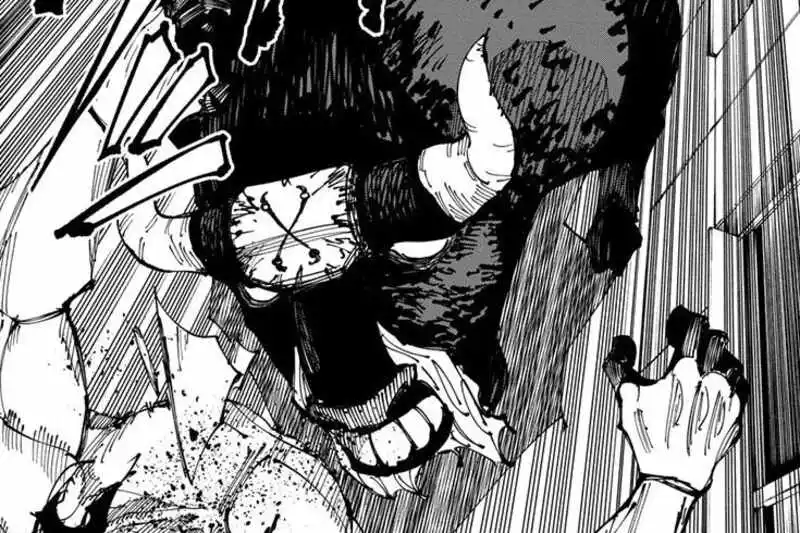 The schedule for the release of Jujutsu Kaisen Chapter 219 is set to be on Sunday, April 9, 2023. The time of the release in different countries and time zones are as the following:
Pacific Standard Time: 7 am, Sunday, April 9, 2023
Eastern Standard Time: 10 am, Sunday, April 9, 2023
Greenwich Mean Time: 3 pm, Sunday, April 9, 2023
Central European Time: 4 pm, Sunday, April 9, 2023
Indian Standard Time: 8:30 pm, Sunday, April 9, 2023
Philippine Standard Time: 11 pm, Sunday, April 9, 2023
Australia Central Standard Time: 12:30 am, Monday, April 10, 2023
The online readers of the manga can visit MANGA Plus and VIZ Media, the official manga platforms of Shueisha, where the official English translation of the chapter will be available from the above-mentioned date and onwards.
The spoilers and raw scans of Chapter 219 will come out soon, so make sure to follow Otakus' Notes to get all the updates about the upcoming chapter.
---
Do small things with great love.
Follow us on Twitter for more post updates.
Also Read:
Anamika loves words and stories and putting them to pages. She also loves anime, manga, books, movies and everything fantasy. She has been a fan of anime since childhood and her admiration for it only grew with years. Her passion for writing is even more elevated by writing about the things she loves.