The story of Jujutsu Kaisen is set in a world full of curses, cursed spirits, cursed powers, and techniques. However, most of the population is unaware of this, while the Jujutsu Sorcerers protect them in secret by exorcising the cursed spirits. The series starts with Yuji Itadori, a normal high school student, who is dragged into that world after eating a cursed object (a preserved finger) that belongs to the King of Curses Ryomen Sukuna and gained his powers by becoming his vessel.
Now, Yuji and the other Jujutsu Sorcerers are looking for the remaining fingers of Sukuna and exorcising the cursed spirits that cross their paths. It is necessary considering that the cursed spirits' main objective is to eradicate all humanity by reviving Sukuna using all his 20 fingers.
What are Cursed Spirits?
They are a race of spiritual beings born from the cursed energy that are actually people's negative emotions congregated together. Cursed Spirits are corrupt spirits that haunt humanity and vary in all kinds of shapes and sizes, and have pretty creepy looks. They believe that they are the true manifestation of life, and humans are fake beings that should not exist.
As the series continues, the manga has introduced us to many cursed spirits and their varying powers. Let us discuss the ranking of the strongest Cursed Spirits in the series.
Major Spoilers Ahead! There is some information in this post which are spoilers for anime fans. So, read it at your own risk.
Top 10 Strongest Cursed Spirits in Jujutsu Kaisen-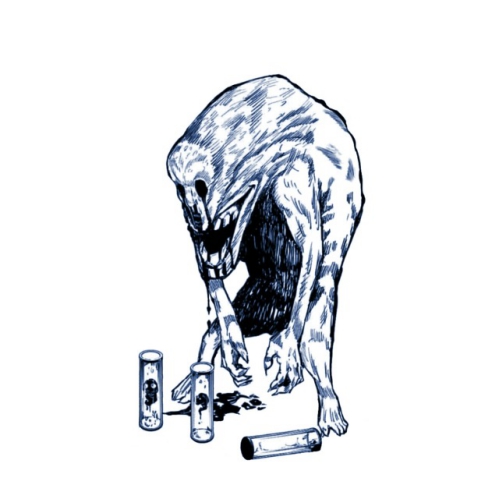 Kechizu is one of the antagonists of this series and belongs to the Cursed Womb category. He is the youngest brother of Choso and Ezo. He is a special grade Cursed Womb: Death Painting whose aim was to help curses take over Japan. His innate cursed techniques comprised of Rot Technique and Maximum Decay. Rot Technique allowed him to poison a target while Maximum Decay allowed him to decompose a target. Kechizu was far lesser than his older brothers in terms of power which places him in tenth place in the list.
---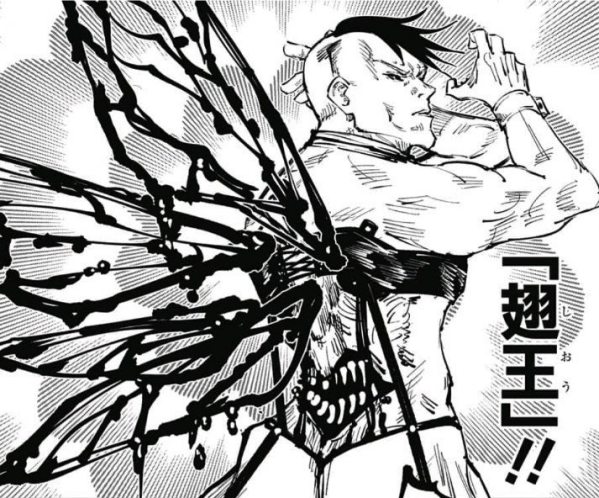 Eso is another one of the antagonists of this series who is also a Special Grade Cursed Womb: Death Painting. He is the middle brother of Choso and Kechizu. He was brought to life by Mahito with the same goal of helping curses to take over Japan. He possessed a high amount of Cursed Energy which helped him to enhance his innate cursed techniques. He had the same techniques as his younger brother namely: Rot Technique and Maximum Decay. However, he possessed an additional innate technique known as Maximum Wing King which was one of his special moves in battles. It provided him with great mobility and allowed him to attack with lines of blood from a long-range. This puts him in ninth place in this rankings.
---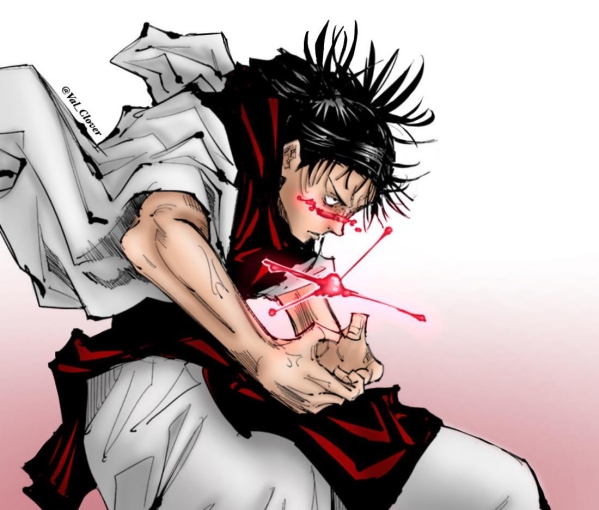 Choso is another one of the antagonists in this series completing the trio of brothers. He was also a Special Grade Cursed Womb: Death Painting who was revived by Mahito. Choso is far ahead in terms of power than these two younger brothers. His innate cursed technique is Blood Manipulation which allowed him to manipulate his own blood and produce a variety of attacks. His Blood Manipulation attacks include: Slicing Exorcism, Convergence, Piercing Blood, Supernova, Blood Edge, Flowing Red Scale, and Blood Meteorite. Thus, with a vast array of attacks, he comes ahead of his brothers in eighth place in the list.
---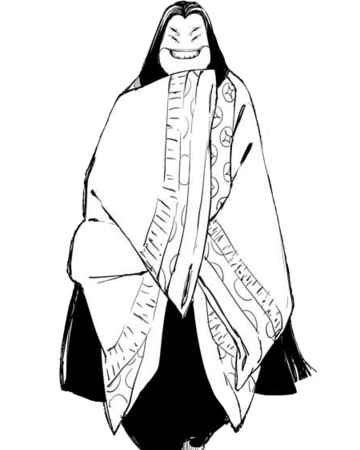 Tamamo-no-Mae is a Vengeful Cursed Spirit and one of the sixteen special grade cursed spirits. It was controlled and used by Geto's Cursed Spirit Manipulation Technique. It proved its might in battle against Yuta as he was lucky to escape with his life. Combined with Maximum Uzumaki, it was able to land a devastating blow. Being one of the sixteen special grade curses says a lot about its strength and places it in the seventh place.
---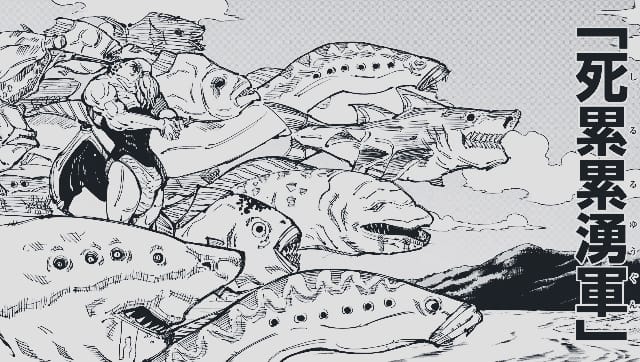 Must Read- (2021) Top 7 Strongest Domain Expansion In Jujutsu Kaisen Ranked
---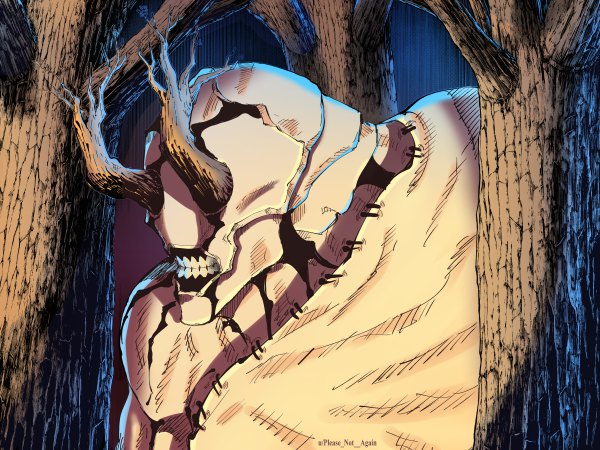 Hanami is a special grade cursed spirit associated with Mahito's faction. He has an incredibly durable body with an innate ability to control plants. He has enhanced strength and speed and his ability to hide gives him an opportunity to ambush enemies. He has the peculiar presence of a regular spirit in spite of being a cursed spirit. His hyper regeneration allows him to heal with insane speed and launch a counter-attack on the enemy. His innate technique of disaster plants allows him to attack his opponents with many diverse moves. These include Roots, Wooden Ball, Cursed Bud, and Flower Field. Lastly, he has Domain Amplification as his barrier technique. Thus, Hanami manages to take sixth place in the rankings.
---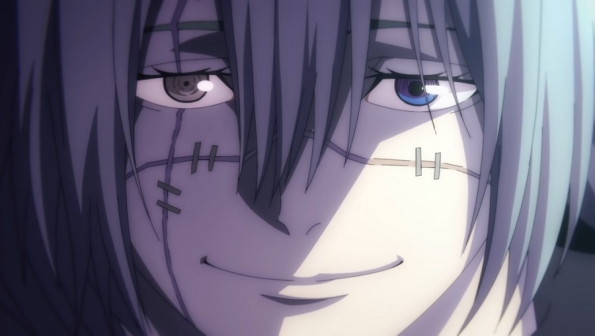 Mahito is one of the primary antagonists of the series who is aligned with Geto. He aims to eradicate all of humanity and replace everyone with Cursed Spirits. He is an unregistered Special Grade Cursed Spirit. However, he is far above what a Special Grade Cursed Spirit usually is. He possesses high intellect and enhanced durability which allows him to gain an upper hand on his enemies. His innate cursed technique includes Idle Transfiguration which allows him to use the following techniques: Soul Multiplicity, Body Repel, Polymorphic Soul Isomer, and Instant Spirit Body of Distorted. His Domain Expansion is the Self-Embodiment of Perfection which allows him to be automatically connected to the souls of anyone inside his domain. This puts him in fifth place in this rankings.
---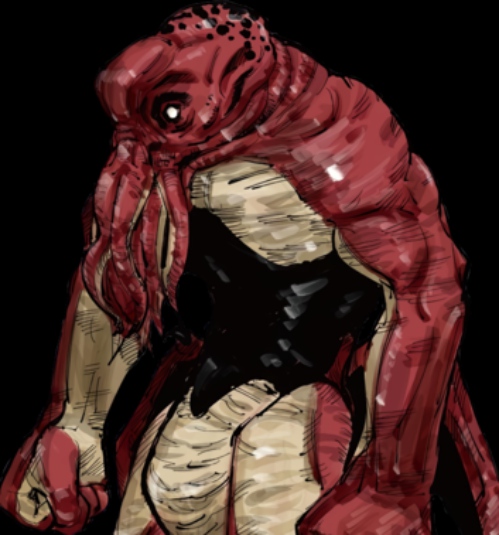 Dagon was a Special Grade Cursed Womb Spirit affiliated with Suguru's organization. He later developed into a full Cursed Spirit. He is a Special Grade Cursed Spirit with a massive amount of Cursed Energy. He has the unique ability to levitate and he also has enhanced endurance. His innate cursed technique is Disaster Tides which allows him to use Death Swarm that summons a swarm of sea monster Shikigami. His barrier technique is Horizon of the Captivating Skandha which further enhances his Death Swarm. On that note, he takes fourth place in this list.
---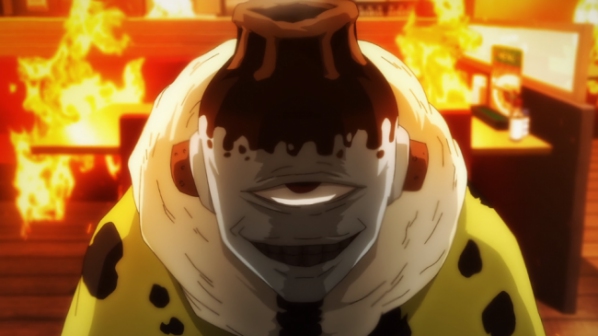 He is also a Special Grade Cursed Spirit affiliated with Suguru's organization. Jogo possesses a great amount of cursed energy since he is equated with 8 to 9 fingers of Sukuna. He uses his jujutsu in the form of fire and lava attacks and can even incinerate people whole. His innate cursed technique is Disaster Flames which allows him to use Ember Insects and Maximum Meteor. His barrier techniques include Coffin of the Iron Mountain and Domain Amplification. Thus, with a diverse set of attacks, this fiery cursed spirit manages to come in third place in the rankings.
---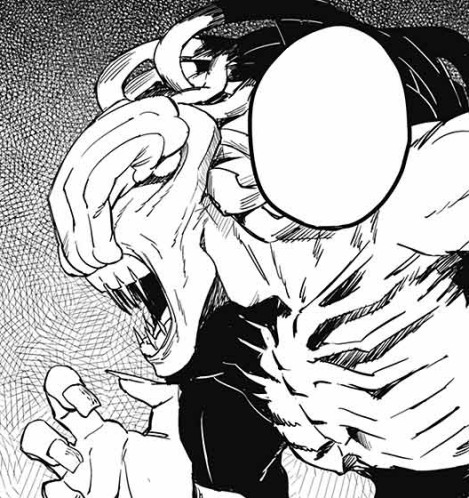 Rika is a character in the prequel series of Jujutsu Kaisen. She was cursed by Yuta and it transformed her into a powerful Special Grade Vengeful Cursed Spirit. As a result, Rika's power was unmatched. She was also considered a grave danger by the higher-ups. After full manifestation, she could use both physical attacks as well as jujutsu. She had a special ability whereby she could summon a megaphone of the Inumaki Family. It allowed Yuta to speak into it and emulate a cursed speech user. She has immeasurable cursed energy and she can take the shape of any cursed technique. Thus, the second place in this list belongs to none other than Rika.
---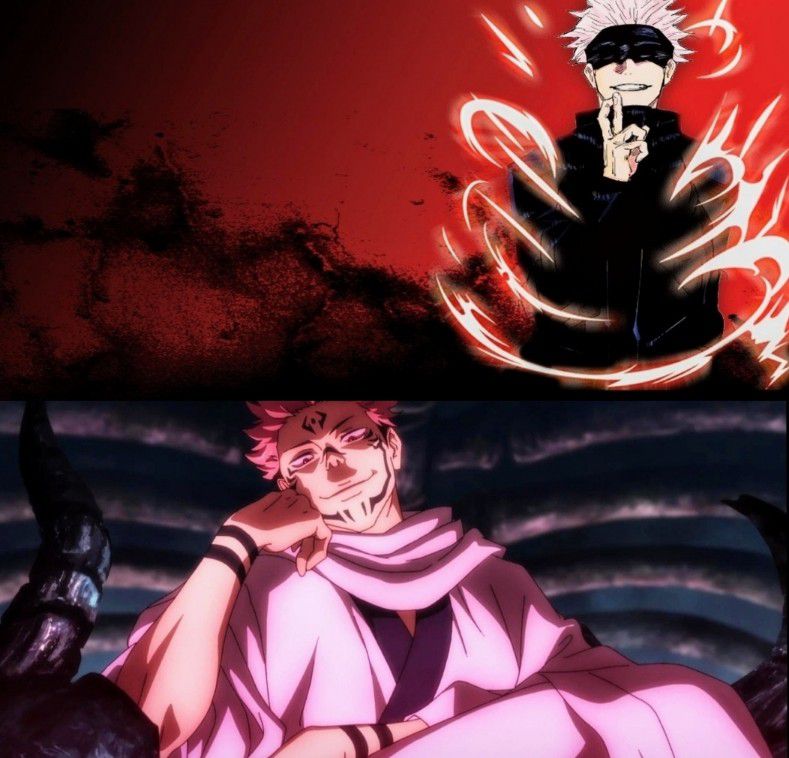 Must Read- Who will win Satoru Gojo or Ryomen Sukuna in Jujutsu Kaisen?
---
Strongest Cursed Spirit in Jujutsu Kaisen –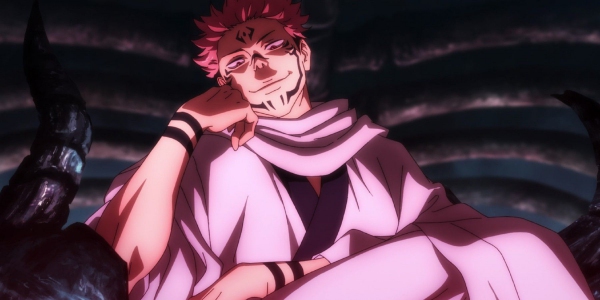 The King of Curses Sukuna is unarguably the strongest cursed spirit in the series. Although born a human, he is perceived as a demon among legends. He was a Jujutsu Sorcerer 1,000 years ago and is the main antagonist of the series. He is now a reincarnated cursed spirit living inside Yuji's body. The series has hinted that no Sorcerer, except Satoru, can rival his power. His Domain Expansion, Malevolent Shrine, allows him to create a Buddhist Shrine decorated with skulls. To know about his powers in detail, Click Here.
These are the strongest Special Grade Curse Spirits shown in the manga. There aren't many sorcerers alive that can rival their strength, and that's what makes them terrifying. More plot twists come in the future, so keep yourself updated with our website for more spoilers of Jujutsu Kaisen.
---
Follows us on Twitter for more updates.
Also Read: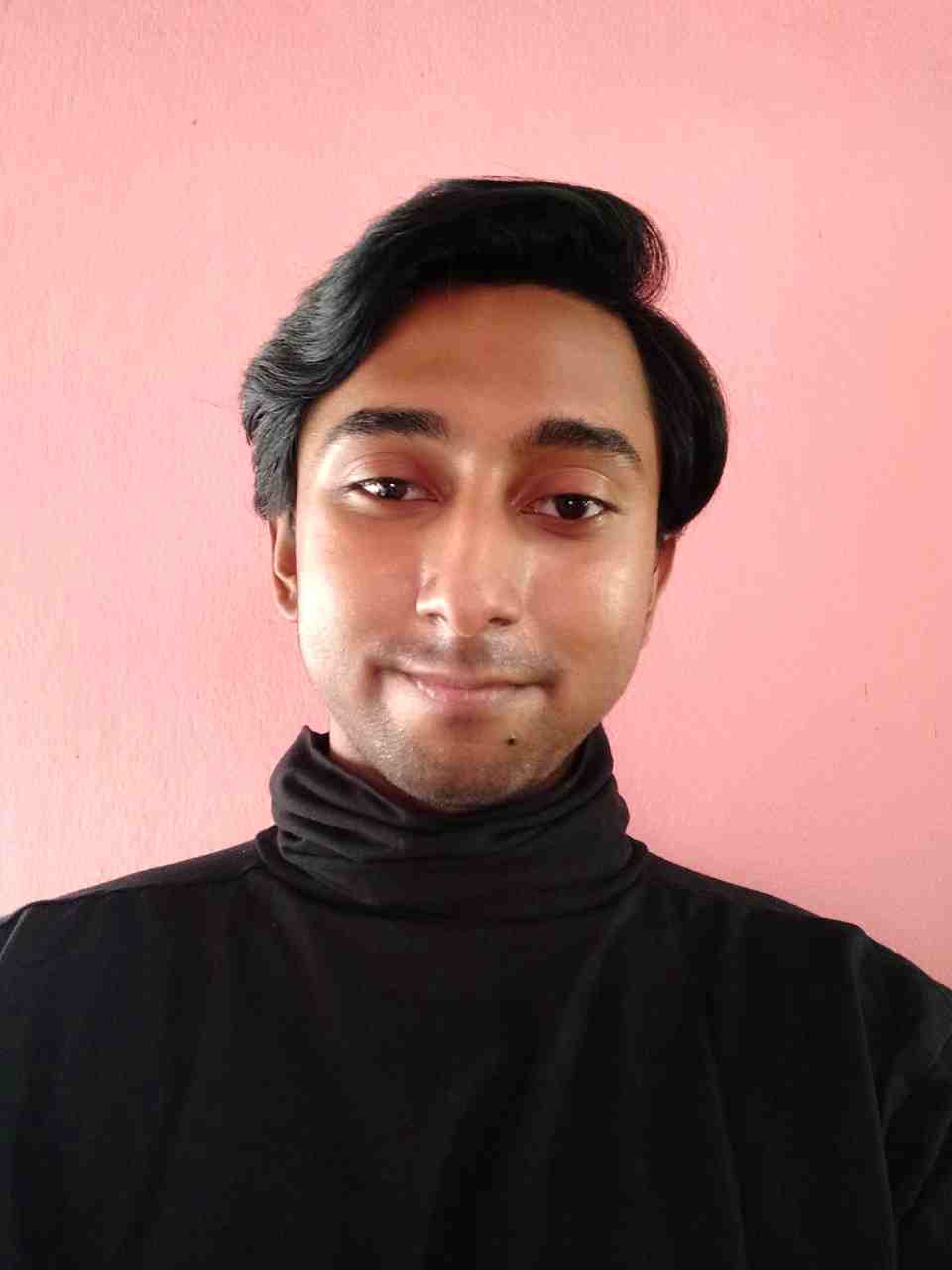 Life took a sudden turn for me when I finally decided to watch Kimi no nawa & Clannad. While both of them made me cry and introduced me to this vast world of anime. The Anime and Manga world is an escape for me from this complicated real world and serves as a relief. Being a content writer for OtakusNotes still feels like a dream and has been one of the best things to happen to me this year. It has been a productive distraction for me and I am loving every moment of it.