Jujutsu Kaisen is a Japanese shōnen manga series by Gege Akutami that began in 2018. It is of the genres: supernatural, adventure, and dark fantasy. The hype surrounding the beautiful artwork and exemplary action scenes involving cursed energy and cursed techniques contributed to its animation in 2020. It has since shown signs of crawling close to the likes of masterpieces like Attack on Titan.
The 15 volume, ongoing manga revolves around the life of Itadori Yuji, who becomes the host of an ancient curse, Ryomen Sukuna. As the young boy begins to attract attention, he is instructed to attend a Jujutsu school. Here he makes acquaintances who will ultimately help him exorcise Sukuna.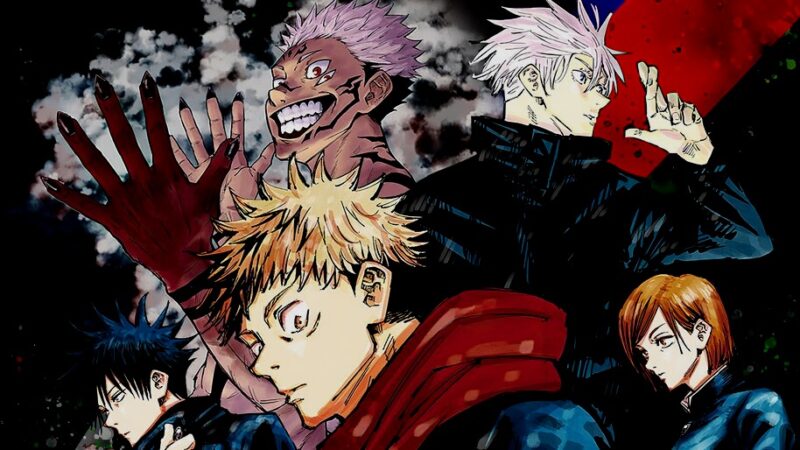 Each character in Jujutsu Kaisen surprisingly doesn't follow the usual character pattern of realizing the respect they hold for the main character and then befriending them. So as the story progresses and things get complicated, you get to see not only immensely strong characters and their cursed techniques but also beautifully animated fight scenes.
So, what is a cursed technique? Well, a cursed technique is a form of advanced jujutsu that allows its user to access specialized abilities. These techniques are fueled by cursed energy that is produced by negative emotions and can be mastered and thus strengthened to frightening heights. And so, we get into the Top 10 Strongest Cursed Techniques in Jujutsu Kaisen Ranked.
Top 10 Strongest Cursed Techniques in Jujutsu Kaisen-
10. Reverse Cursed Technique (Gojo Satoru, Yuta Okkotsu, Sukuna, Shoko Ieri) –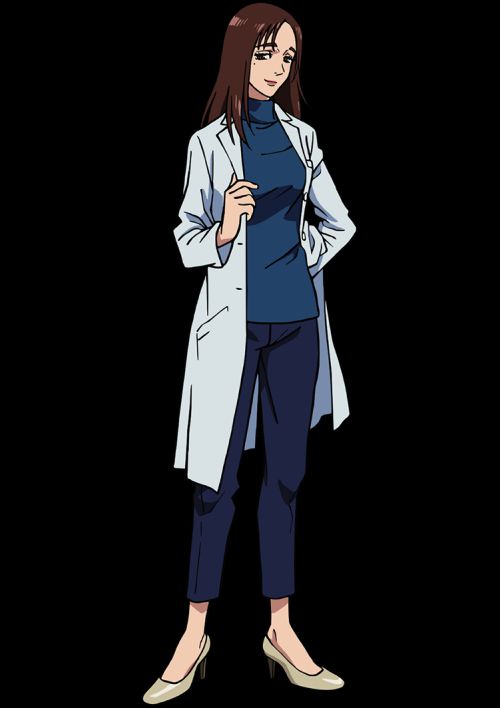 We all know that a cursed technique allows the user to convert negative cursed energy into a damaging output. However, a reverse cursed technique does the opposite. It is a complex cursed technique that takes cursed energy and converts it into positive energy that can be used to heal. This technique is mainly used by Shoko Ieri for medical purposes and was even seen used by Sukuna to produce actual organs.
---
9. Projection sorcery (the Zenin clan – Ogi Zenin) –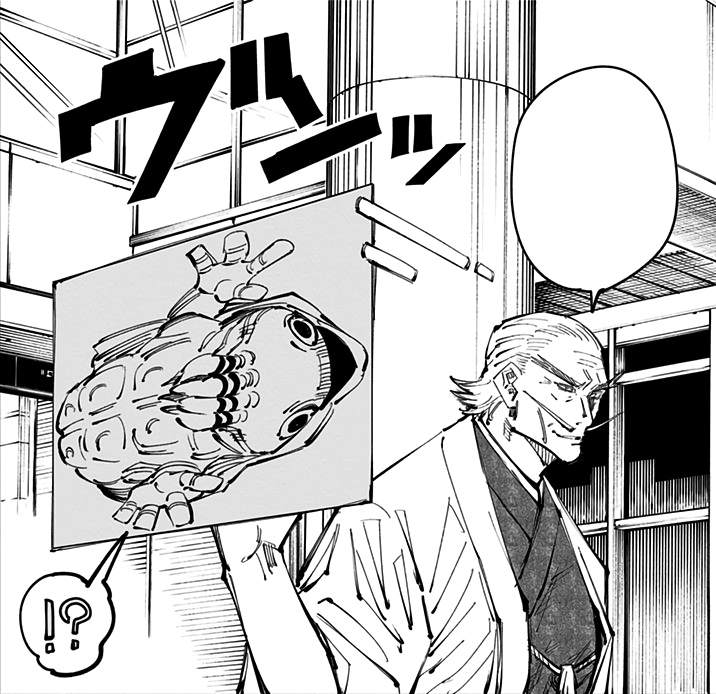 This inherited technique works well with great speed as it allows the user to convert 1 second into 24 animated frames and thus, helps predict the opponent's moves. This technique requires the user to touch the opponent to do this, failing which the opponent freezes for a second. Such a technique can only be termed as powerful if in possession of an immensely trained body. If the user fails to be fast enough, the fight could end before it starts, making it a huge risk to take when tired or drained of cursed energy.
Related- (2021) Strongest Members of Zenin Family in Jujutsu Kaisen Ranked 
---
8. The 10 shadows technique (Megumi Fushiguro) –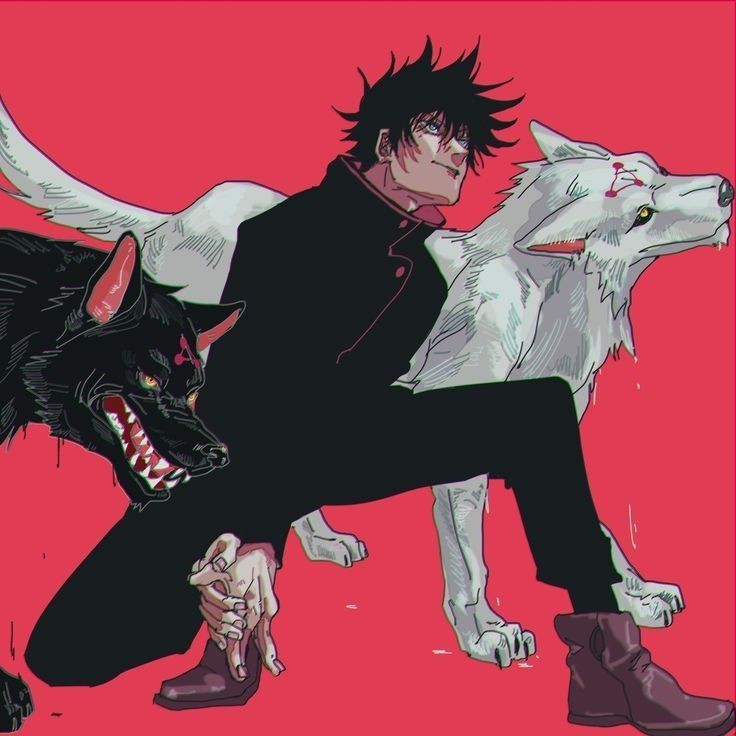 This is one of the techniques that was recognized by Sukuna himself, obviously within reason. This technique allows the user to summon shikigami through shadows and can all be used together. If a shadow is destroyed, it passes on its power to the next one thus making it immensely annoying to deal with. It does come with its limitations though, the user can only summon 10 shadows, and only after they're exorcised can they be summoned at will, considering they are outranked by the user. Once completely destroyed, a shikigami cannot be summoned again, leaving the user at a huge disadvantage during a stretched fight alone.
Related- Power Of Megumi Fushiguro in Jujutsu Kaisen Explained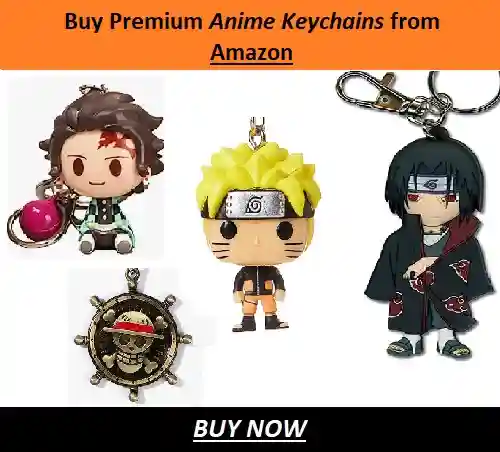 ---
7. Idle transfiguration (Mahito the curse) –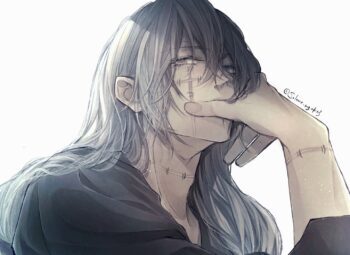 This technique is a form of cursed energy manipulation that grants the user the ability to reshape the soul of any being. It can disfigure, transform and compress beings, and can even clone its user. Changing the shape of their soul, the user can easily dodge fatal attacks, heal their wounds, and use 'black flash' at will. The only downside to this technique is that it requires contact, and so can be rendered useless by long-range attacks or when going up against a jujutshi like Todo.
Related- Power Of Megumi Fushiguro in Jujutsu Kaisen Explained
---
6. Disaster Tides (Dagon) –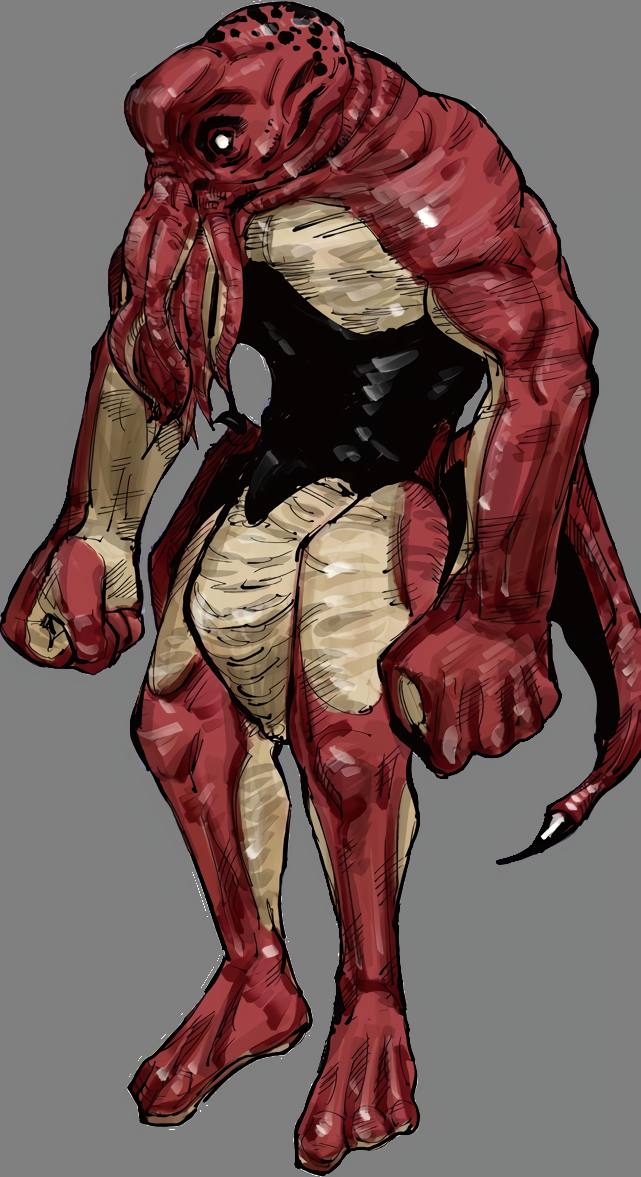 This technique was used by Dagon in the Shibuya Incident Arc. Here he used this innate technique to flood the entire Shibuya station within seconds. He was able to control the flow and the destruction of the water within the area. He was also able to summon swarms of sea monsters called shikigami which could attack opponents on command.
---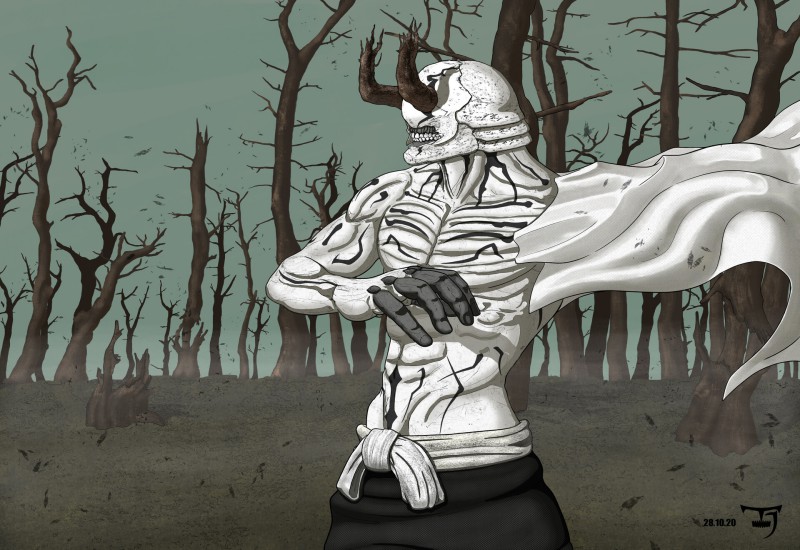 Must Read- Top 10 Strongest Cursed Spirits in Jujutsu Kaisen (Ranked)
---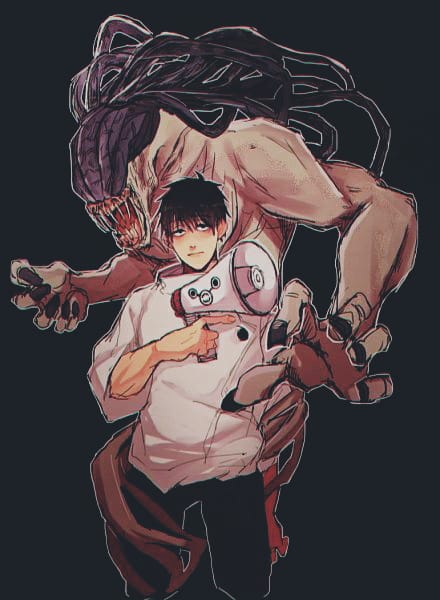 Yuta is one of the few characters praised by Gojo sensei for his unique cursed technique. It is a form of cursed energy manipulation that allows the user to copy any cursed technique. The user, Yuta has more cursed energy than Gojo himself. This grants him an advantage as he can minimize damage through cursed energy reinforcement, and was able to transform Rika into a cursed spirit who ended up being titled the 'Queen of Curses.' It is Rika who helps him shape cursed energy, and can even use the reverse cursed technique; easily making him one of the strongest characters.
Related – (2021) Power of Yuta Okkotsu in Jujutsu Kaisen Explained
---
4. Cursed spirit manipulation (Suguru Geto) –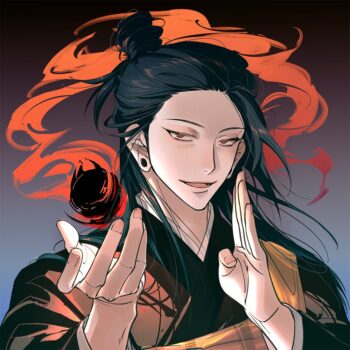 Geto can summon and control naturally formed cursed spirits after exorcising them and then consuming them orally. And having no known limit is what gets him to the top 2 on my list. This technique is incredibly versatile as it can easily overpower most opponents due to the absence of a limit. In the manga, we see how Geto summons more than 6000 spirits, which he outranks, and then wreaks havoc. This means that he'd only be rendered useless against an opponent he cannot touch.
Related- (2021) Power of Suguru Geto in Jujutsu Kaisen Explained
---
3. Maximum: Meteor (Jogo) –
In Chapter 115 Jogo used this cursed technique derived from his Disaster Flame in his fight against Sukuna. By conjuring a huge meteor-like sphere of flame, Jogo single-handedly directed it towards Sukuna. This technique has a devastating impact and was capable of burning even high-rise buildings to a crisp. Further, even Sukuna mentioned that if he were to take the hit directly he to have suffered a great deal of damage.
---
2. Dismantle and Cleave (Sukuna) –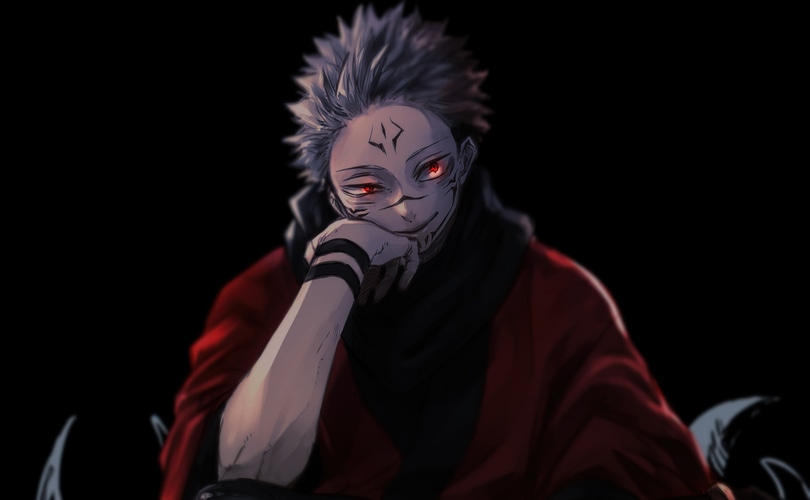 This cursed technique was used by Sukuna against Maharoga. Although the two techniques are quite similar as they can cut through things, they do have their differences. Dismantle is a very generalized slashing cursed technique that cuts through anything it is directed at. Cleave however is a specified technique the can be customized according to the opponent's toughness, cursed energy, and durability. When combined with innate domain techniques this technique can slice relentlessly through everything within range.
Related- Power of Sukuna Explained in Jujutsu Kaisen
---
 Strongest Cursed Techniques in Jujutsu Kaisen-
1. Limitless (Gojo Satoru) –
The inherited technique of the Gojo family allows its descendants to distort space at an atomic level. This lets the user make their opponent travel between the infinities of space between them. Gojo's use of this technique with his 'Six eyes' is what makes it effective due to its immense amount of cursed energy. Other than this, the use of Blue (attraction) and Red (repulsion) in Purple only further shows us the versatility and true immeasurable strength of his technique. The only thing that could evade this technique, is the cursed object 'The Inverted Spear of Heaven' thus, easily putting Limitless at number one.
Related- Power of Satoru Gojo Explained in Jujutsu Kaisen
---
Special mentions-
1. Black flash (Yuji Itadori, Nobara Kugisaki, Kento Nanami) –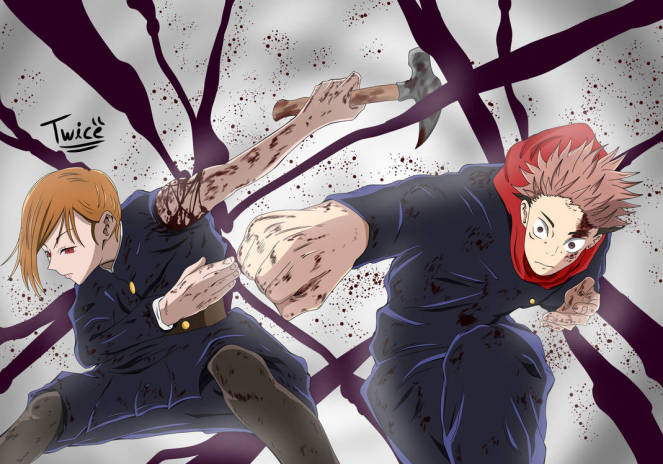 This technique is an amplification technique that helps amplify the impact of physical hits. The speed at which the technique occurs distorts space by sending out cursed energy at the point of impact at a very high speed of 0.000001 seconds. This technique increases the destructive impact of the hit by the power of 2.5. When used, Black Flash requires a high amount of concentration after which it tends to bring the user into a zone of higher awareness.
---
2. Ice formation (Uraume) –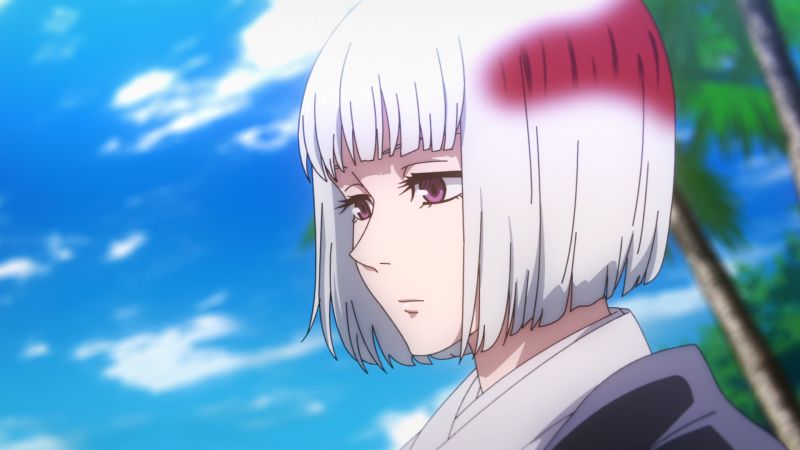 With this cursed technique, the user can create and manipulate ice with great control. This technique most likely uses the concept of the presence of water vapor in the air and can be controlled over a large and small scale depending on the will of the user. When this technique was used by Uraume they were able to trap multiple people in a column of thick ice with a single blow called Frost Calm. Further, the long-range attack called Ice Fall allowed them to telepathically direct ice shards at their enemies.
---
3. Boogie Woogie (Aoi Todo) –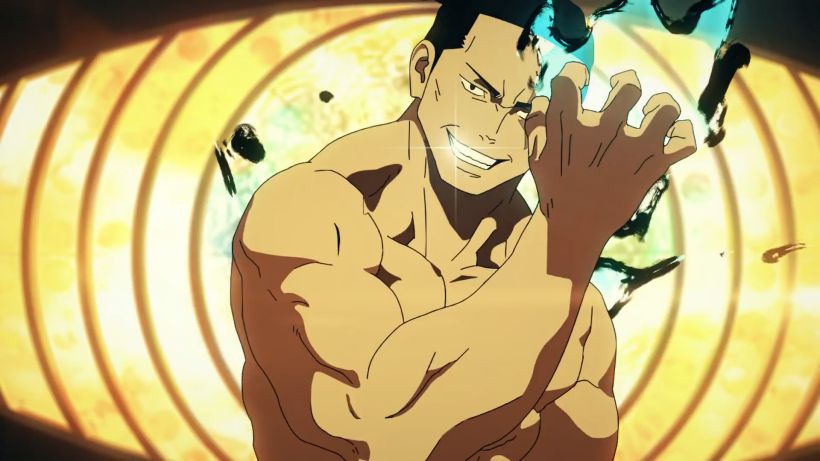 If you've watched the anime, I'm sure you've seen just how impressive this technique, Boogie Woogie, is as it allows Aoi Todo to switch places of anything that has a certain amount of cursed energy to an almost comical point. This not only creates confusion but also increases the chances of winning while minimizing damage. And since this technique depends on the user's raw strength to land a critical hit, it thus requires a lot of stamina. And is especially effective if accompanied by a partner while dealing with multiple foes.
While all these cursed techniques are in the top ten, it is crucial to note that growth can occur. And I'm sure we're all hoping for it in the case of Megumi and Yuta, as both have the potential to surpass Gojo himself. However, we can only wait for the story to progress to continue our journey and hope for the best. Read Jujutsu Kaisen officially from the Mangaplus Shueisha website or watch the anime on the Crunchyroll website. We'll be back again with yet another amazing article, so until then, stay safe, stay tuned, and stay hyped.
---
Follow us on Twitter for more post updates.
Also Read: 
Top 10 Most Beautiful Females in Jujutsu Kaisen (Ranked)
Top 10 Strongest Sorcerers in Jujutsu Kaisen (Ranked)
(2021) Top 20 Strongest Characters in Jujutsu Kaisen (Ranked)
(2021) Top 7 Strongest Domain Expansion In Jujutsu Kaisen Ranked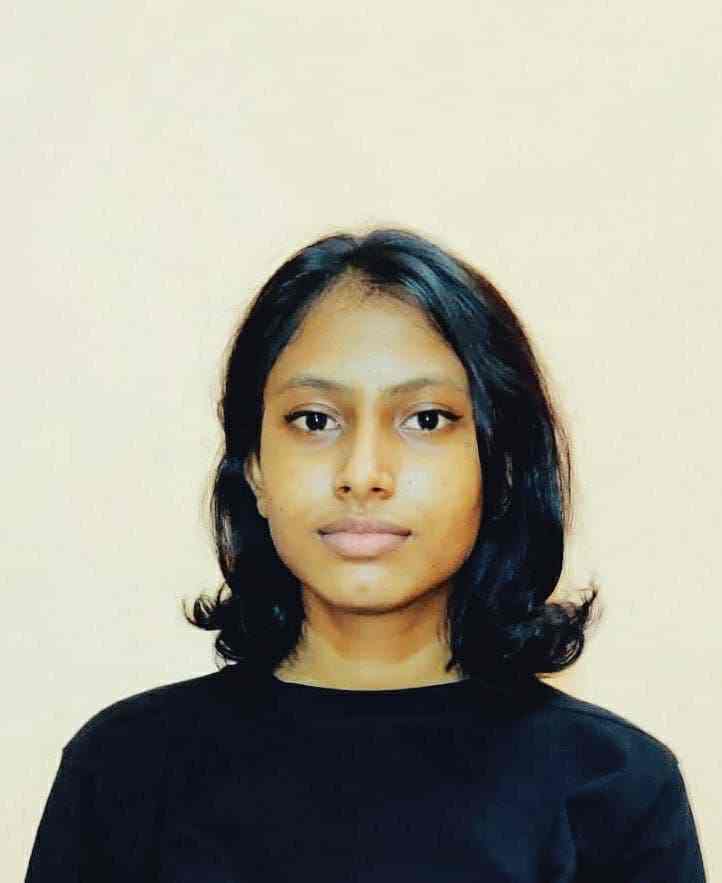 A simple wanderer in both actions and thoughts. Daydreaming is what they do best when they're not watching anime or obsessing over fictional characters. Open to all kinds of debates except those including ranking their love for their favourite fictional characters.