After a long and exciting stretch of time, the conclusion to the Gojo vs. Sukuna match has finally arrived. As we see in the last chapter, Gojo has finally defeated Sukuna, blowing them all up with his Hollow Purple, and has become the winner. Since there is a break next week and we're all too excited for the next chapter, here are Jujutsu Kaisen Chapter 236 spoiler-predictions and release date.
Jujutsu Kaisen Chapter 236 Spoilers-Prediction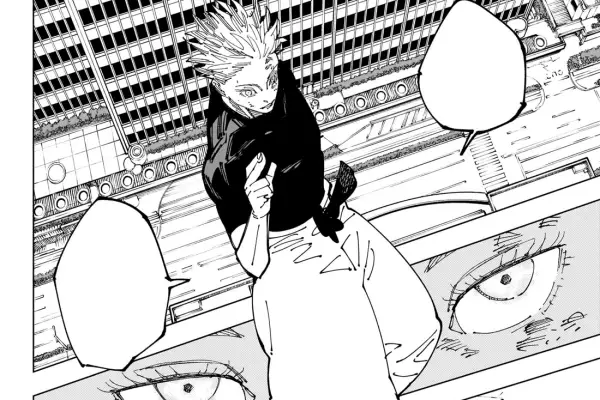 Chapter 235 ended on such a high note that readers can't help but wonder what's about to come next. The end of the chapter clearly states that Gojo won the battle of the strongest, defeating Sukuna. However, even if Sukuna is tremendously injured, he isn't dead yet. And thus, there is no guarantee that he won't make a move next.
Since we can't be sure about what we will see in Jujutsu Kaisen Chapter 236, here are some predictions on what's to come next:
Sukuna makes a move that completely changes the result of the fight. He's proven numerous times that he's got more on his sleeves than he reveals. The next move can be anything – from a secret cursed technique to healing himself with the Reverse Cursed Technique.
Or he can also really be at the end of his ropes. There is little to no chance that Gojo really gets to kill him for good because it has been clear since the beginning that Sukuna is one of the primary antagonists of the series who will play a huge role in Yuji's fate.
It could be that when Gojo proceeds to kill Sukuna, Uraume intervenes to save the King of Curses. Kenjaku can also be the one to prevent Gojo from killing Sukuna. 

Since Gojo has suffered a lot of damage, maybe Kenjaku will use this opportunity to kill him and take him out of the picture for good. Because as long as Gojo lives, Kenjaku has no chance of ever achieving his goal.

Another development that would be pretty interesting to see in the next chapter is if Megumi finally makes an appearance. His condition is unknown after he suffered the burden of Mahoraga's adaptation to Unlimited Void. Megumi's reappearance can change the direction of the events from now on.
---
Jujutsu Kaisen Chapter 236 Release Date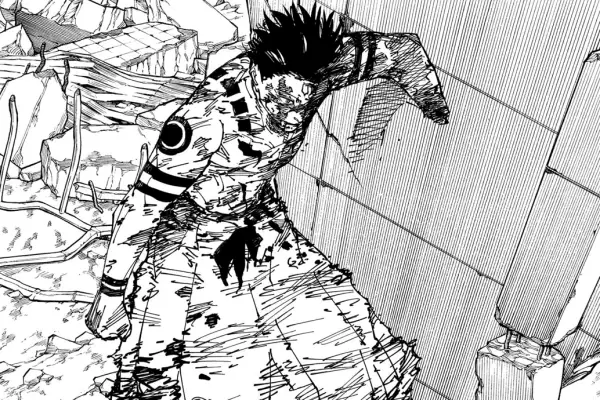 Since Jujutsu Kaisen is taking a break this week, Jujutsu Kaisen Chapter 236 will not be released until Sunday, September 24, 2023. The new chapter will be available on Manga Plus and Viz Media, the officially affiliated platforms of Shueisha, from the day and onwards.
Of course, the chapter will be released at different times in different parts of the world, depending on the time zones they are in. So, to know the exact time Jujutsu Kaisen Chapter 236 drops in a particular region, check the following schedule:
Pacific Standard Time: 7 AM, Sunday, September 24, 2023
Eastern Standard Time: 10 AM, Sunday, September 24, 2023
Greenwich Mean Time: 3 PM, Sunday, September 24, 2023
Central European Time: 4 PM, Sunday, September 24, 2023
Indian Standard Time: 8.30 PM, Sunday, September 24, 2023
Philippine Standard Time: 11 PM, Sunday, September 24, 2023
Japanese Standard Time: 12 AM, Monday, September 25, 2023
Australia Central Standard Time: 12.30 AM, Monday, September 25, 2023
Fortunately for the fans waiting eagerly for the new chapter, the spoilers and raw scans of Jujutsu Kaisen Chapter 236 will surface on the internet days before the actual date of release. So, we'll soon have some crumbs to enjoy while we wait for the chapter to officially come out.
Follow Otakus' Notes for any and all updates on Jujutsu Kaisen.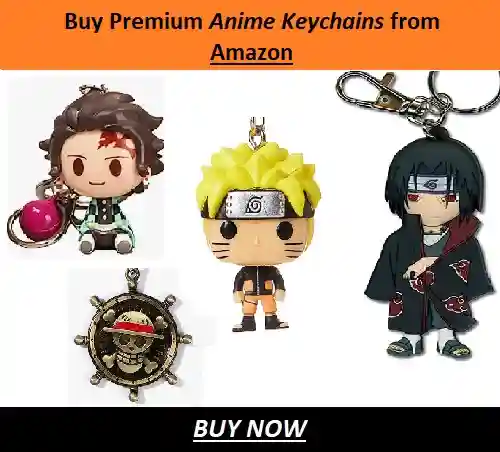 ---
Do small things with great love.
Follow us on Twitter for more post-updates. 
Also Read
Anamika loves words and stories and putting them to pages. She also loves anime, manga, books, movies and everything fantasy. She has been a fan of anime since childhood and her admiration for it only grew with years. Her passion for writing is even more elevated by writing about the things she loves.