Last updated on May 15th, 2022 at 03:17 pm
Kaichou wa Maid-sama is a 2010 anime series that is based on the manga by Hiro Fujiwara, and we're here to guide you through this beautiful series with a Kaichou wa Maid-sama Watch Order Guide. This series is one of the best romantic comedies out there and is also one that does not have a season 2. 
This anime series was animated by JC staff in 2010. It is based on the manga of the same name that was released in 2005 and is known for its strong characters.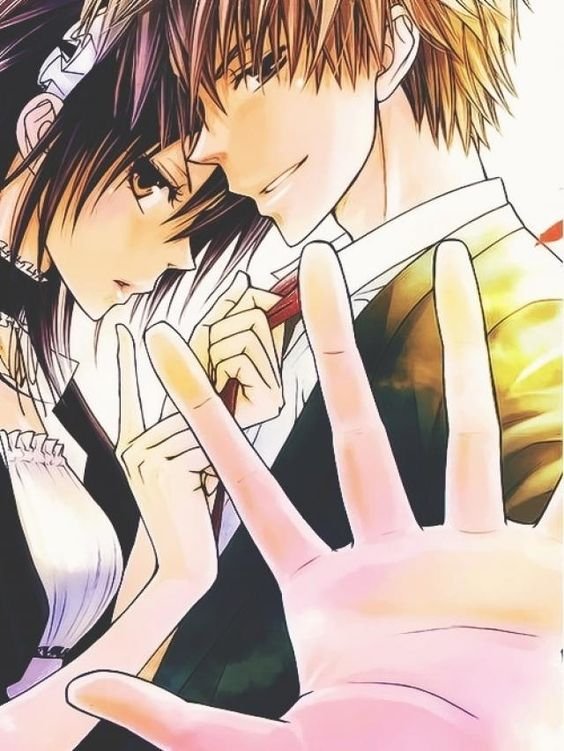 The reason why most declared this series not much of a success was because it was released too early for its time. It delves into quite modern features such as a feminist female protagonist, LGBTQ+ issues, and other ideas most consider modern.
Where to Watch Kaichou wa Maid-sama! Anime-
This anime series is quite short and has a total of only 27 episodes. Each episode ends with a sense of fulfilment as the protagonists, and the side characters are lovable and great teachers.
The story itself and the animation style is unique and not something you expected to see in 2011. Further, even the male protagonist and the side characters have immersive and connective roles. 
Fans can watch episodes of this series on Crunchyroll, Hulu, and Netflix. However, most sites do tend to club together with the main series with its OVA.
Kaichou wa Maid-sama Anime Release Order-
Season 1: Kaichou wa Maid-sama! (2010)
Kaichou wa Maid-sama!: Omake Dayo! (2011)
Where to Read Kaichou wa Maid-sama Manga- 
While the anime did gain popularity, its true value lies in its manga. Since Kaichou wa Maid-sama! did not get a season 2 there are many who do not know of its manga. 
While the anime ends on a pretty incomplete note, the continuation in the Manga itself stretches out to be a beautiful romantic comedy that ends in the most beautiful way. The manga has around 85 numbered chapters that span over 18 volumes.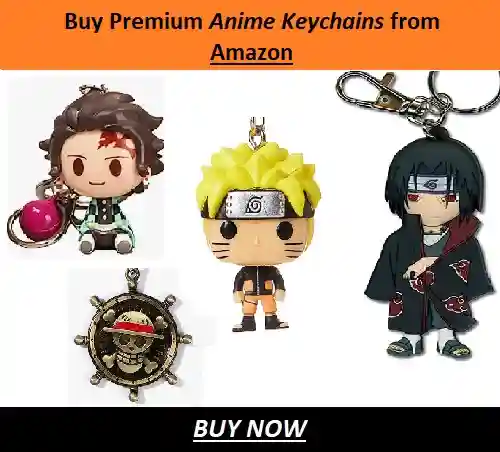 Fans can read the chapters of this amazing manga on the official Maid-sama manga website. If you love romantic comedies, we highly recommend this one as it has a unique plot line that does not place the entire fate of a relationship on the male protagonist. And so it provides a completely fulfilling realistic, and heart soothing experience.
Kaichou wa Maid-sama Manga Release Order- 
Volume 1 (Chapter 1 – 4)

Volume 2 (Chapter 5 – 9)

Volume 3 (Chapter 10 – 15)

Volume 4 (Chapter 16 – 19.2)

Volume 5 (Chapter 20 – 24)

Volume 6 (Chapter 25 – 28.2)

Volume 7 (Chapter 29 – 32.1)

Volume 8 (Chapter 33 – 36.2)

Volume 9 (Chapter 37 – 41)

Volume 10 (Chapter 42 – 46)

Volume 11 (Chapter 47 – 50.2)

Volume 12 (Chapter 51 – 55.1)

Volume 13 (Chapter 56 – 60.1)

Volume 14 (Chapter 61 – 65)

Volume 15 (Chapter 66 – 70.1)

Volume 16 (Chapter 71 – 75)

Volume 17 (Chapter 76 – 80)

Volume 18 (Chapter 81 – 85.1)
Kaichou wa Maid-sama Watch Order Guide-
Season 1: Kaichou wa Maid-sama! (Episode 1 – 26)

Kaichou wa Maid-sama!: Omake Dayo! (Episode 1)
Kaichou wa Maid-sama Anime Series Duration-
From the watch order, we're sure you can tell that this series is comparatively short. So if you're wondering if it will fit into your schedule, we've got you covered.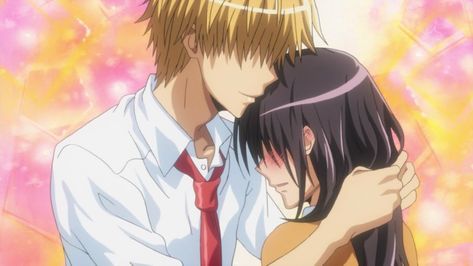 Below, we've mentioned the duration of each title of this series for you. Kindly note that the duration noted below includes the opening and ending theme songs. We've also noted the total screen time of the series.
Season 1: Kaichou wa Maid-sama! (26 episodes x 24 minutes) – 10 hours 24 minutes

Kaichou wa Maid-sama!: Omake Dayo! (1 episode x 13 minutes) – 13 minutes
Total screen time of Kaichou wa Maid-sama series = 10 hours 37 minutes 
As you can see, this series can be binged in a day. And although the series is short and sweet in the most pleasant way, we highly recommend that you read the manga.
Furthermore, we'd also recommend that fans practice healthy and safe viewing habits with a healthy amount of breaks.
Kaichou wa Maid-sama Plot- 
The plot of this series is based in a school setting of the previous all-boys Seika High School. Now that the school turns co-ed, it still has a minority of a female population and a majority of an unruly, ill-mannered male population. 
Most of the female population is at the mercy of the male population here. So Misaki Ayuzawa, the protagonist, works hard to build herself up in both studies and extracurricular activities. 
By doing so, she becomes the first female Student Council President. As a president, she maintains a reputation for being able to keep the boys in line and therefore develops a male-hating title. 
Despite all her responsibilities, she is further burdened by the financial situation of her family. And so she secretly works as a maid in a Maid Cafe. 
However, this no longer remains a secret when Usui Takumi sees her in her maid costume. The two have immediate chemistry and present to be the perfect power couple without actually being a couple. 
Lucky for us, Usui is a strong-headed person and so sticks by her side. And so, the power couple deals with multiple issues that arise for both the student Council and Misaki's job.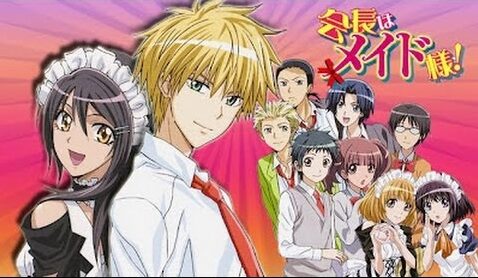 As their lives entangle with both friends and foes, the story takes you on a beautiful adventure of romance peppered with a lot of comedy. 
However, the manga experience only gets better with the continuation of the story with a peek into Usui's life and the struggles they face and overcome together. Further, both of them stay true to themselves throughout and eventually end up finding each other.
Another amazing part about this series is that it places importance on its side character arcs. Due to this, fans are not only introduced to a variety of personalities but also get to form a connection with these characters.
The story of Misaki and Usui has so much more to offer than just romance, and it's an atrocity that it remains so underrated. So with this, we hope to have added the Maid-sama series to your watchlist.
---
Also read- (2021) Top 20 Most Addictive Anime Series Ranked 
---
With this, we conclude with our article on Kaichou wa Maid-sama! Watch Order Guide. If you were planning on watching this series, we hope to have steeled your resolve.
That's it from us for now. We'll be back again with an article to keep you updated and occupied so until then, stay safe, stay tuned, and stay hyped.
---
Follow us on Twitter for more post updates.
Also Read-
Top 10 Most Underrated Anime in 2021 Ranked

(2021) Top 20 Best End of World Anime Ranked

(2021) Top 15 Best Yaoi Anime of all time Ranked

(2021) Top 30 Best Anime Couples, Loved Forever

(2021) Top 15 Best Yuri Anime of all Time: Girls' Love Anime

(2021) Top 10 Best Russian Anime Characters of all time

(2021) Top 15 Best American Anime Characters of all time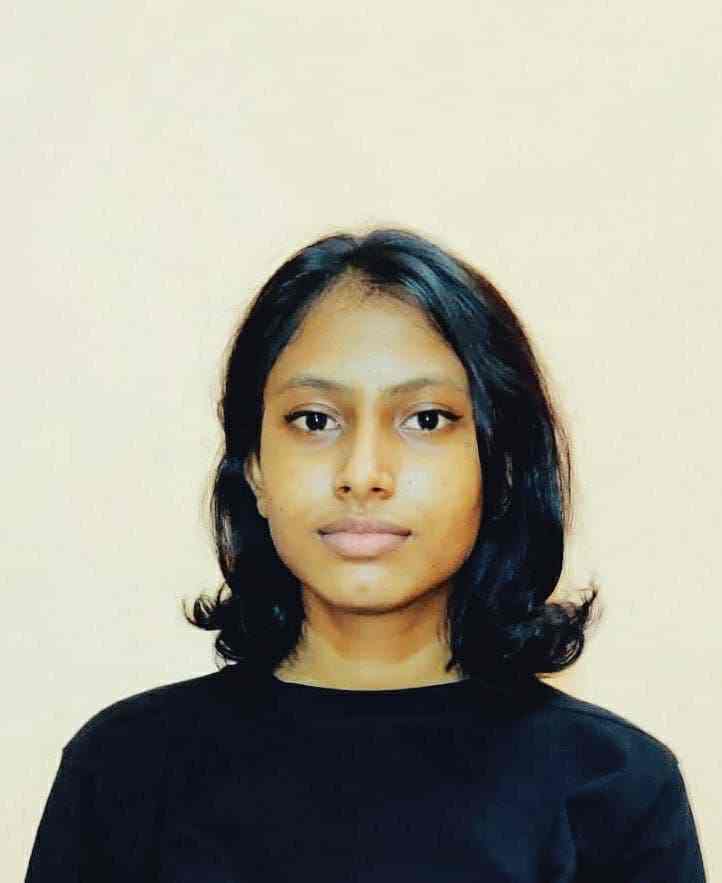 A simple wanderer in both actions and thoughts. Daydreaming is what they do best when they're not watching anime or obsessing over fictional characters. Open to all kinds of debates except those including ranking their love for their favourite fictional characters.