Kingdom Chapter 771 should have started the war positively for Qin. The initial reports arrived at Kanyou, saying that the city of Roumou had fallen in one day, with just the 30,000 soldiers of the Hi Shin unit and 20,000 other soldiers.
They still have 200,000 soldiers gathered at Taigen now and 150,000 more who are unharmed at Roumou. We see that the name of the army, Hi Shin unit, was given by Ou Ki and will not be changed even if Ri Shin's position rises.
Ei Sei says that this is only the beginning of the Second Invasion of Zhao. The scene changes to the point of view of the Hi Shin unit, and we see that the main army has already arrived at Jesa Plain.
Just by this information alone, Ri Shin understands the leader of the main army. We see Ou Sen waiting with the main army for Ri Shin. The Hi Shin Unit finally manages to reach the location of the main army.
We see that there is another army arriving from Bujou in the south. Yo Tan Wa and her mountain troops also joined the main army. The foot soldiers think this war against Ri Boku might be winnable after looking at their military strength.
Ou Hon also joins the main army after Yo Tan Wa. Ou Sen discusses their strategy and says they will not conquer Gian now. He says their target will be Hango instead, which is in front of Gian.
We see Kitari confronting an older woman for a prophecy. The older woman says that the prediction didn't change and that Kitari's husband is still alive where they are going.
On the last page, we see Heki doing manual labour and surrounded by many soldiers.
---
Kingdom Chapter 771 Spoilers-Predictions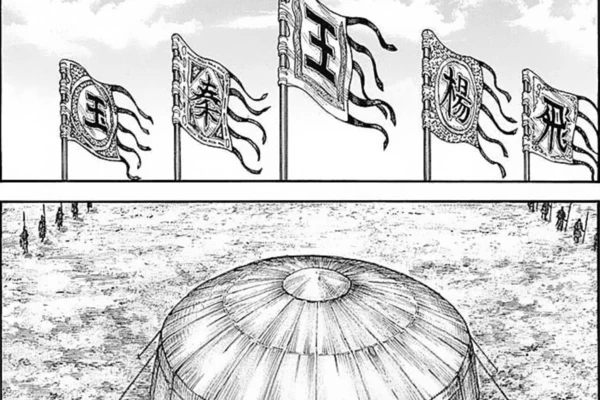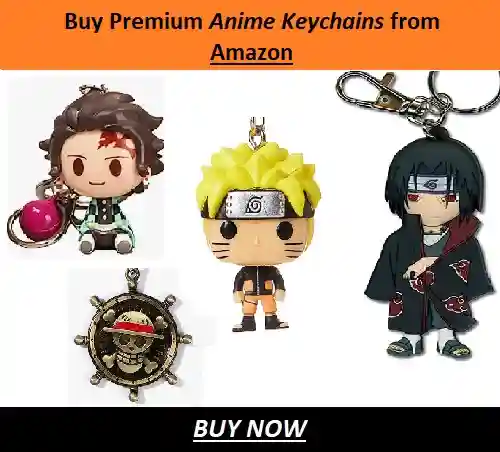 The next chapter might focus on Heki more and his past. Heki might be helpful for Qin and their army in their battle against Hango. Ou Sen's complete strategy is also kept secret; we might see this in the next chapter.
Everyone in the military camp was confused after hearing his plans, and Ou Sen probably tried to link the conquering of Hango with Gian. Talking about some of the history spoilers, it was said that this was a massive loss in human resources for Qin.
But Zhao also lost too many soldiers, resources, and more in this war to keep Qin from conquering Hango. We will get to see some exciting Ri Boku and Ou Sen battles, which will decide the tide of the war.
Even if Ou Sen thinks Qin is losing the war, he will still make it a painful win for Zhao. He can call for an all-out war, which would severely reduce the military strength and power of Zhao by a considerable amount.
---
Kingdom Chapter 771 Release Date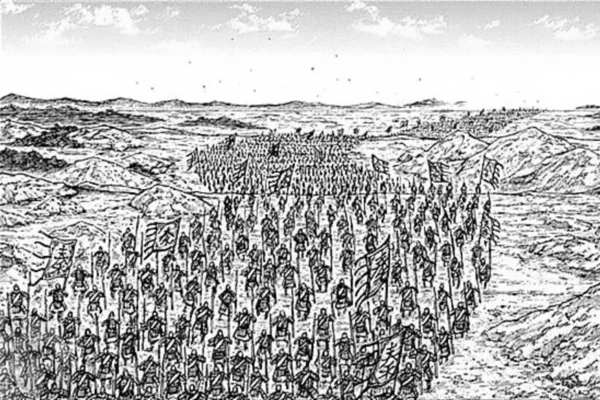 Kingdom Chapter 771 unofficial translations should be released as soon as the 19th of September. It has been confirmed that there will be no break for the next chapter, and we can see this strategy of Ou Sen in detail.
The official release of Chapter 771 will be on either the 26th of September or the 3rd of October. This chapter's raw scans and spoilers should be released from the 16th of September onwards.
These are all of the spoilers and predictions regarding Kingdom Chapter 771. Check out some of our other exciting and similar content articles over here.
---
Do small things with great love.
Follow us on Twitter for more updates.
Also Read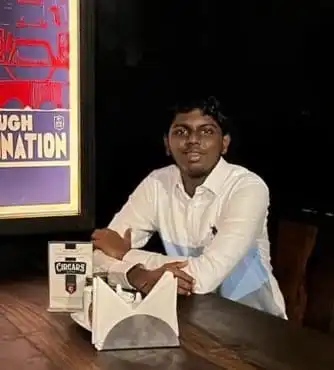 Eswar Keshav is an ardent anime fan for more than a decade. Along with this, he also has been following anime and manga updates for years. He is also enthusiastic and passionate when it comes to writing about his favorite things. Combining his love for writing and his love for anime and manga, his articles speak of his love for the genre.