Kingdom Chapter 774 spoilers are here, and the war gets more interesting. The previous time, we learned of the strength of both Zhao and Qin armies in the Hango battlefield. 
Ri Shin grandly starts the war, as the Hi Shin unit is the first to fight against Zhao's soldiers. He will also be fighting against Enkan with an army strength of 70,000 vs his 30,000 soldiers. 
Kingdom Chapter 774 Spoilers & Raw Scans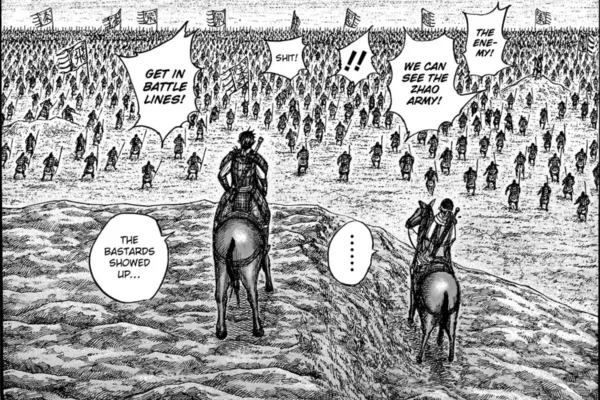 This time, we see the situation on the battlefield and the fighting positions and mental conditions of Yo Tan Wa and others. 
Yo Tan Wa starts her attack after noticing the Hi Shin unit's aggressive fights. 

The mountain army is unfazed by the arrows being shot by the Zhao soldiers. 

Shun Sui Ju is calm because his attack pattern comes in different waves, and Ba Nan Ji wants to measure the strengths of all of these soldiers. 
Meanwhile, Kanyou also receives news that this war has finally begun. 

All people inside the inner court are worried about a second loss. 

But, Ei Sei reassures that this battle won't be a loss due to the strength of their Generals. 

After this, we also see the situation of the recruits of the soldiers under Enkan.

Suugan notices Shin is far in the field and sends Denei to care for him. 

They are confident that they will win when compared to the strength in number of their soldiers. 

Ten also understands that all of these are strong soldiers with high morale. 

She also realizes that the Hi Shin unit is in a worse situation when compared to all of the others. 

This is why she thinks they should perform more than Zhao expects. 

Even the last time, they were saved due to Shin's unpredictable methods and tactics. 

The only very unpredictable unit is the Hi Shin unit, which can also exceed Ri Boku's expectations. 

Ten is sure they will beat Ri Boku and this disadvantage in strength using their bizarre attack tactics. 

Sou'ou also noticed that both the wings have started to fight their war, but the center still doesn't move. 

He says he will start his invasion once Akou starts moving. 

Meanwhile, Zhao soldiers keep slowly approaching their locations. 

Ou Sen also realizes that these soldiers are only matching their positions. 
Ou Hon also thinks that they are targeting Akou now. 

Akou doesn't understand the opponents' strategy and thinks he will directly charge this army and search for Ri Boku. 

Ou Sen warns him of the trap ahead, but Akou still warns his soldiers to charge straight ahead. 
You can read the scans from here.
---
Kingdom Chapter 774 Release Date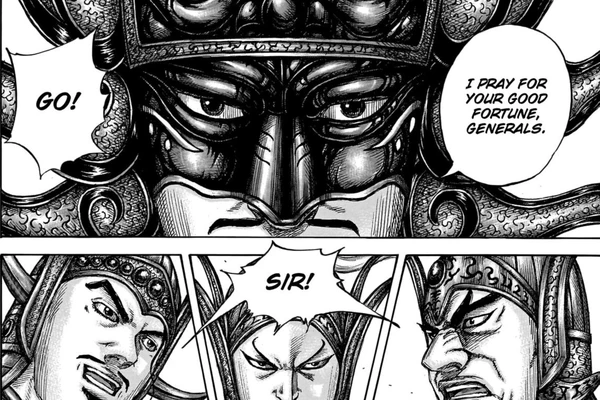 Kingdom Chapter 774 unofficial translations will be released in a few more days. By 13th October, the unofficial translations for this new chapter should be released. On top of this, the full raw scans have already been released. 
Besides this, this manga will be on a break for Chapter 775. So, it means that Kingdom Chapter 775 will now be released around 24th October. The raw scans for this chapter will be released around the 19th or 20th of October. 
These are all of the full spoilers about Kingdom Chapter 774. Check out some of our other exciting article ideas over here.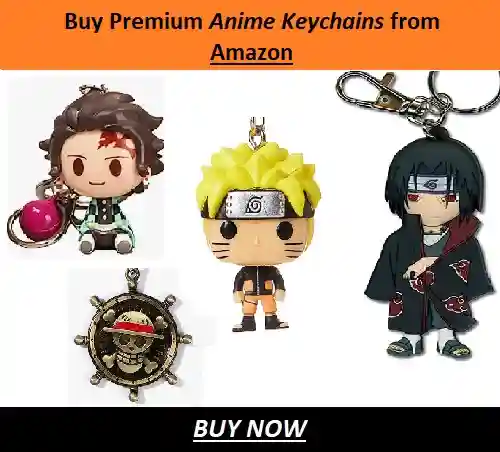 ---
Do small things with great love.
Follow us on Twitter for more post updates.
Also Read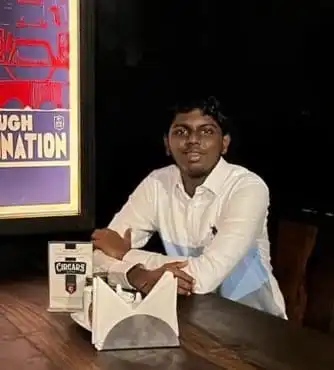 Eswar Keshav is an ardent anime fan for more than a decade. Along with this, he also has been following anime and manga updates for years. He is also enthusiastic and passionate when it comes to writing about his favorite things. Combining his love for writing and his love for anime and manga, his articles speak of his love for the genre.