Last updated on July 20th, 2021 at 03:42 pm
Seven Deadly Sins is one of the most highly talked about series for the past few years. It is a story filled with beautiful Goddesses and Angels. So today, we are going to see who among the Seven Deadly Sins Girls is the most beautiful of all.
We can already predict that as we advance closer to the top, it will be a tough competition among the female characters. Let us see where our favourite characters rank in this list.
Top 15 Most Beautiful Seven Deadly Sins Girls Ranked-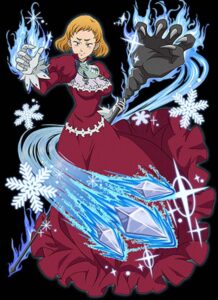 Vivian, who is a part of the Holy Knights, takes fifteenth place on this list. She used to work under Merlin, which reflects in her simple yet stylish dressing sense. 
Her calm and joyful nature makes us instantly drawn towards her, and the fact that she gets embarrassed at silly things makes her even cuter.
She is also skilled in her abilities as a mage and is known as the best mage far and wide. This also proves that she is not all beauty and no brawn.
---
Jillian precedes her Holy Knight compatriot, Vivian, in this ranking, making the fourteenth place her own. Her most appealing feature is her soft red lips and charming eyes with long eyelashes.
 Although she is not at the skill level of Vivian, she does her work diligently. Her ruthless nature proved to be handy in many missions, and her strong-mindedness definitely places her as one of the sexiest girls in Seven Deadly Sins.
---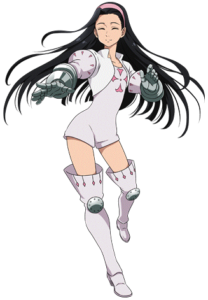 Guila is one of the more popular seven deadly sins anime girls. She is also a part of the Holy Knights, and as things stand, they are dominating the lower half of the list. Her confidence in her abilities makes the fans easily drawn to her, along with her cute face.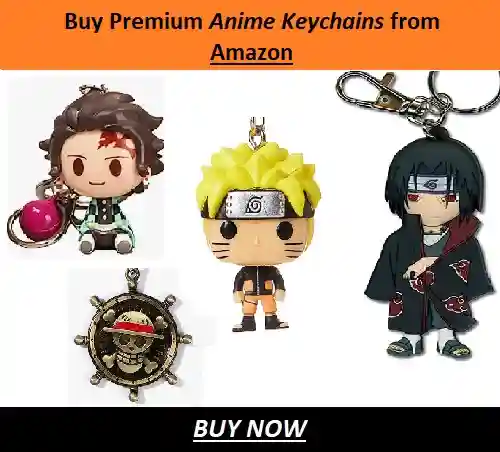 She appears cold and hard on the inside but has a soft side to her that makes her extremely adorable. Moreover, we saw how she is extremely loyal to the Holy Knights, which made a major portion of the fan base melt for her and put her in their good books.
---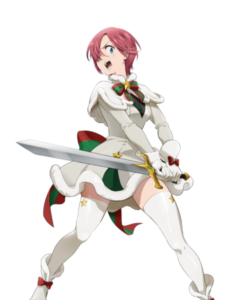 Liz is, without any argument, one of the most cutest Seven Deadly Sins girls. Her cute baby features and tall, slender figure is a huge appeal for the male characters. 
Being the incarnation of Elizabeth, she had some similarities with her in terms of appearance and blushing nature.
 Although she appears aloof at the first introduction, she grows on people as the story progresses and expresses herself as a charming and brave girl. In addition to all these, she is kind and caring, which even made Meliodas fall for her.
---
The second princess of the Kingdom of Liones makes her way into the eleventh place on this list. Just like a princess, Veronica has a royal glamour in her ways and style. 
Although she mostly has a sulky look on her face, it actually works in her favour and makes her even more desirable. 
Her funky style with short bob-cut hair and pink fur coat makes her stand out among the others, and all the eyes rest on her. The fact that she is a tomboy is also one of her bonus points since many boys are drawn towards that type.
---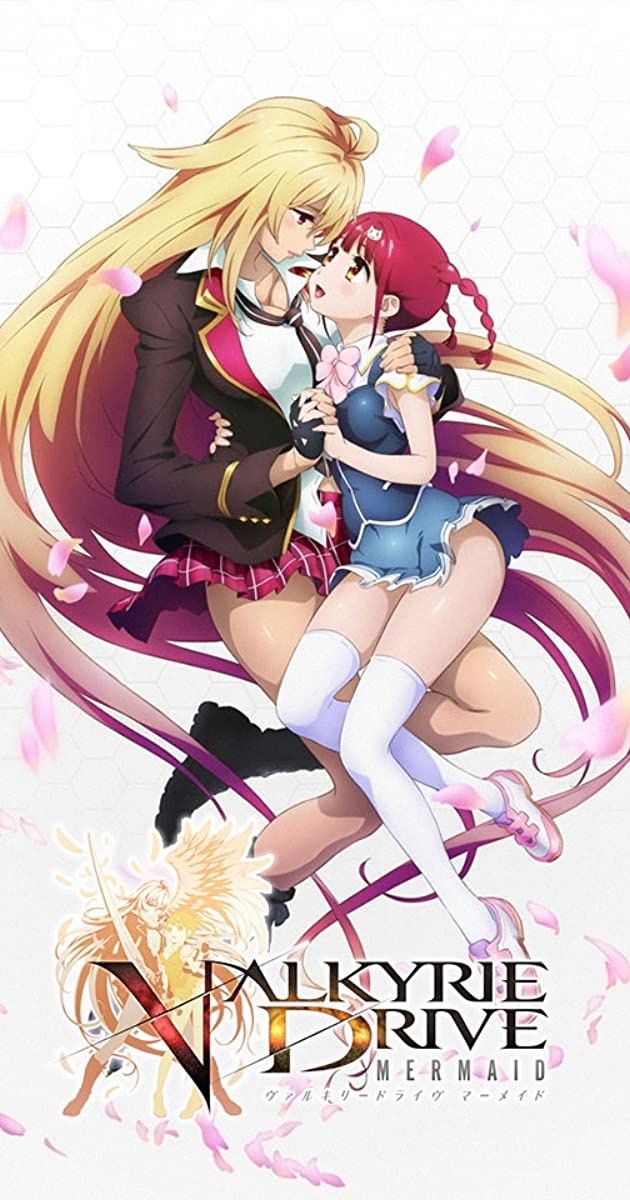 Must Read: (2021) Top 15 Best Yuri Anime of all Time: Girls' Love Anime
---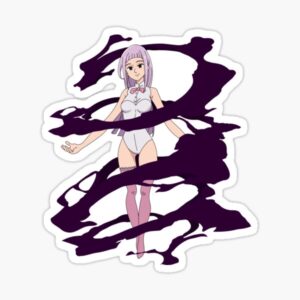 Melascula has a pretty and childish face giving her an overall cute appearance. She is another one of the Ten Commandments who solidifies her place at a tenth of this ranking. 
Her sleeveless white dress with her long pink hair makes her glow in beauty as she easily captures the attention of people around her. 
She is also known to playfully mock others that in turn draws her admirers towards her. During battles, she expresses the cocky and arrogant side of herself, making her even more attractive.
---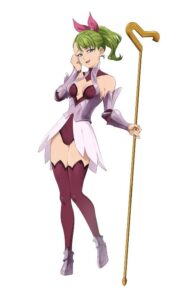 Deldry's slim and thin figure instantly applies to a majority of the fan base. The bandana wrapped around her neck and the way she uses it to tie her hair make her adorable and stunningly attractive.
She also flaunts her figure perfectly with her purple shirt and short skirt. As another member of the Holy Knights, she is confident on the battlefield and can sometimes be a bit sadist while abusing her powers.
---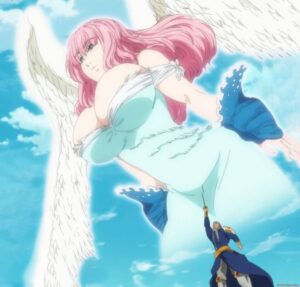 A member of the Goddess Clan, Nerobsasta is a huge character with an extremely curvaceous figure. She has her long angelic wings on either side and her light blue dress makes her an embodiment of beauty.
However, she has an arrogance about her and tends to neglect those weaker than her which doesn't sit well with the fans. Her loyalty lies with her clan and that is the only things she cares about the most.
---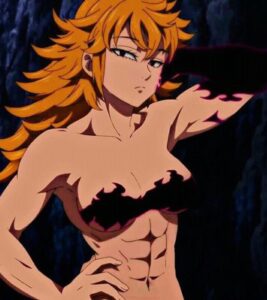 The first member of the Demon Clan and the Ten Commandments to make an appearance in this ranking is Derieri. In spite of serving as an antagonist, Derieri is by far one of the hottest female characters in Seven Deadly Sins.
 Her appearance as one of the Ten Commandments is iconically combined with her laid-back personality. She likes to slack off and is extremely lazy with most things. However, her aggressive nature while fighting is a sight to behold, as many people will be drawn to her without a doubt.
---
The first princess of the Kingdom of Liones has a graceful and subtle beauty about her that makes her very unique. Her eyes are emitting kindness, and she often appears flustered at things. 
She is very pretty with her frilly black dress and indigo-coloured hair. Her gentle and sweet nature sits well with the fans, and she always places the benefits of others before herself.
---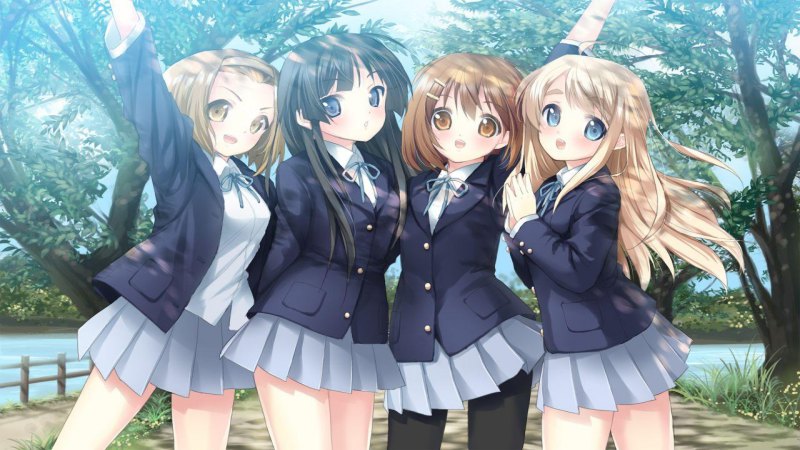 Must Read- (2021) Top 50+ Cute Anime Girl Names
---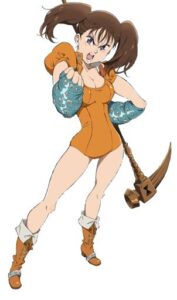 We finally have our first member of the Seven Deadly Sins as we slowly make our way to the top five. Being a member of the Giant Clan, Diane is huge compared to other characters. This also makes her curvy figure very prominent.
 Diane, with her charm and cute activities, made King drawn towards her. She is playful and always has an innocent look hanging on her face. Her purple eyes give off a curious vibe, and her two ponytails on the sides of her head are charmingly adorable. 
---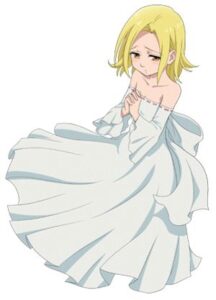 Elaine is a cute and childish fairy who serves as the Holy Maiden of the Fountain of Youth. She is a thin fairy with bright shiny skin and has a slender body. 
Although she did not trust humans at first, she slowly grew on to them after her interactions with Ban, which was very sweet.
 Overall, she has a gentle and kind appearance that she has proved countless times with her actions. She is also very open-minded and curious, which makes others easy to trust her.
---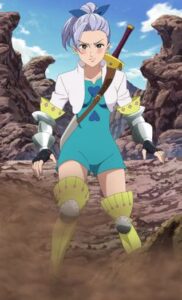 Jericho is widely considered as the best girl by a section of the Seven Deadly Sins fans, which explains her inclusion in the top three. A part of the New Generation of Holy Knights, Jericho is known to have a slim figure with a pretty face. 
She is very serious in her work and has a constant desire to prove herself worthy of her title, which makes her a desirable character. However, she has somewhat of an inferiority complex which drags her down.
---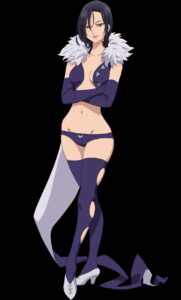 There is no doubt as to why Merlin is in second place in this ranking with her charm and attractive dressing style. She could have easily acquired the first place if not for the presence of Elizabeth. Merlin gives off a huge appeal with her playful eyes and flaming lips.
 Her short purple dress makes the curves on her body elegantly prominent that instantly draws the attention of the male characters towards her. She is also known to be very calm in her day-to-day activities and rarely loses her temper.
---
Most Beautiful Seven Deadly Sins Girl-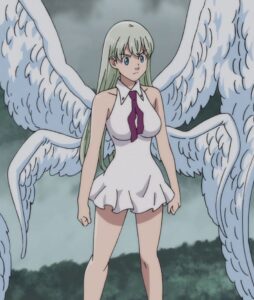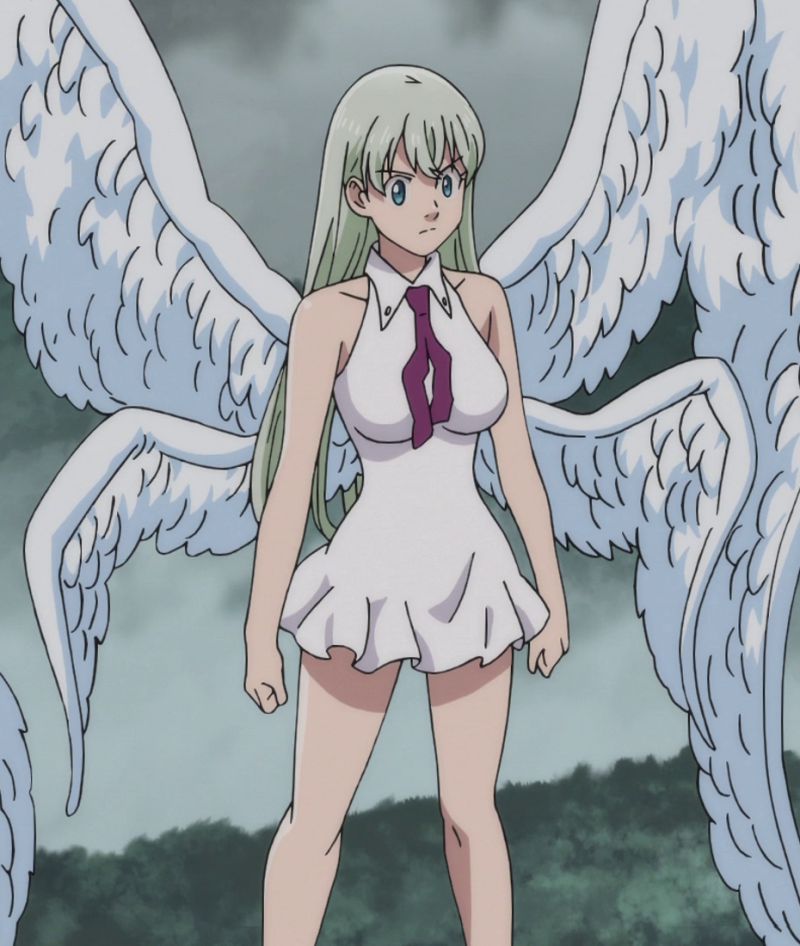 Who is the most beautiful girl of Seven Deadly Sins and why is it Elizabeth? The love story between Meliodas and Elizabeth was a thing of beauty and naturally someone who can seriously make Meliodas fall in love deserves the first position.
Elizabeth is a sweet and charming Goddess who is devoted to Meliodas. She is also proficient in battles and can hold her against strong opponents. Her cute and bubbly nature is enough to make anyone attracted to her.
---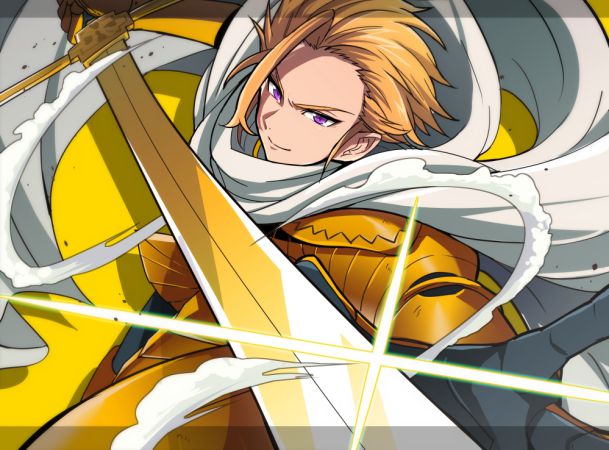 Must read- (2021) Top 20 Strongest Characters in Seven Deadly Sins (Ranked)
---
This has been a pretty interesting list, with both Merlin and Elizabeth having an equal claim on the first spot of the most beautiful Seven Deadly Sins girl.
 The top five of this list are, as expected, dominated by the members of the sins while the lower half majorly comprises the Holy Knights. Fans can watch every season of Nanatsu no Taizai from the official website of Crunchyroll. We will meet our readers again with another fascinating top 15. Till then, stay tuned.
---
Below we have ranked all members of Ten Commandments from the beginning including Calmndios and Zeno.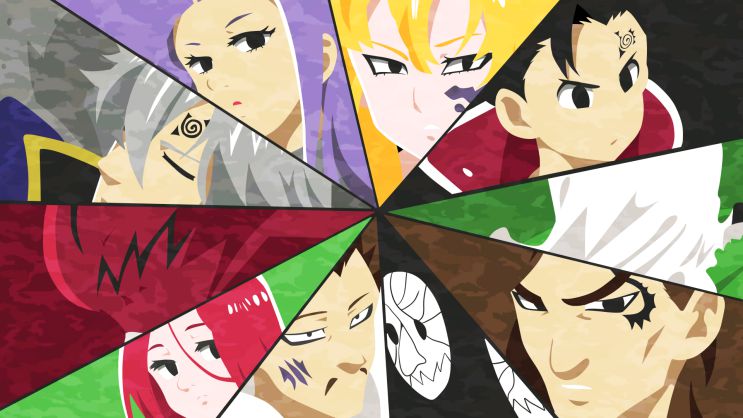 Must Read- (2021) Ten Commandments Seven Deadly Sins: Members, Power and Curses Explained
---
FAQ-

Q1- Who is the first girl in seven deadly sins?

Ans- Diane is the first girl in seven deadly sins. She belongs to the Giant Clan and is the Serpent's Sin of Envy.

Q2- Who is the best girl in the seven deadly sins?

Ans- Merlin is the best girl in this series with her all-round nature in terms of beauty and skills.

Q3- Who is the youngest in the seven deadly sins?

Ans- Hawk and Elizabeth who are both 16 years old are the youngest in the seven deadly sins.

Q4- Is Gowther a girl or a boy?

Ans- Gowther is a doll with girl's face and boy's body. 

Q5- Who is the hottest guy in seven deadly sins?

Ans- Ban is by far the hottest guy in the series leaving everyone behind by a mile.
---
Follow us on Twitter for more post-updates.
Also Read:
Meliodas All Forms & Power Levels in Seven Deadly Sins Ranked

Most Powerful Members of Seven Deadly Sins Ranked

Top 10 Strongest Demons in The Seven Deadly Sins Ranked

(2021) Top 50+ Badass Anime Character Nicknames

(2021) Top 10 Best 18+ Anime like Redo of Healer Ranked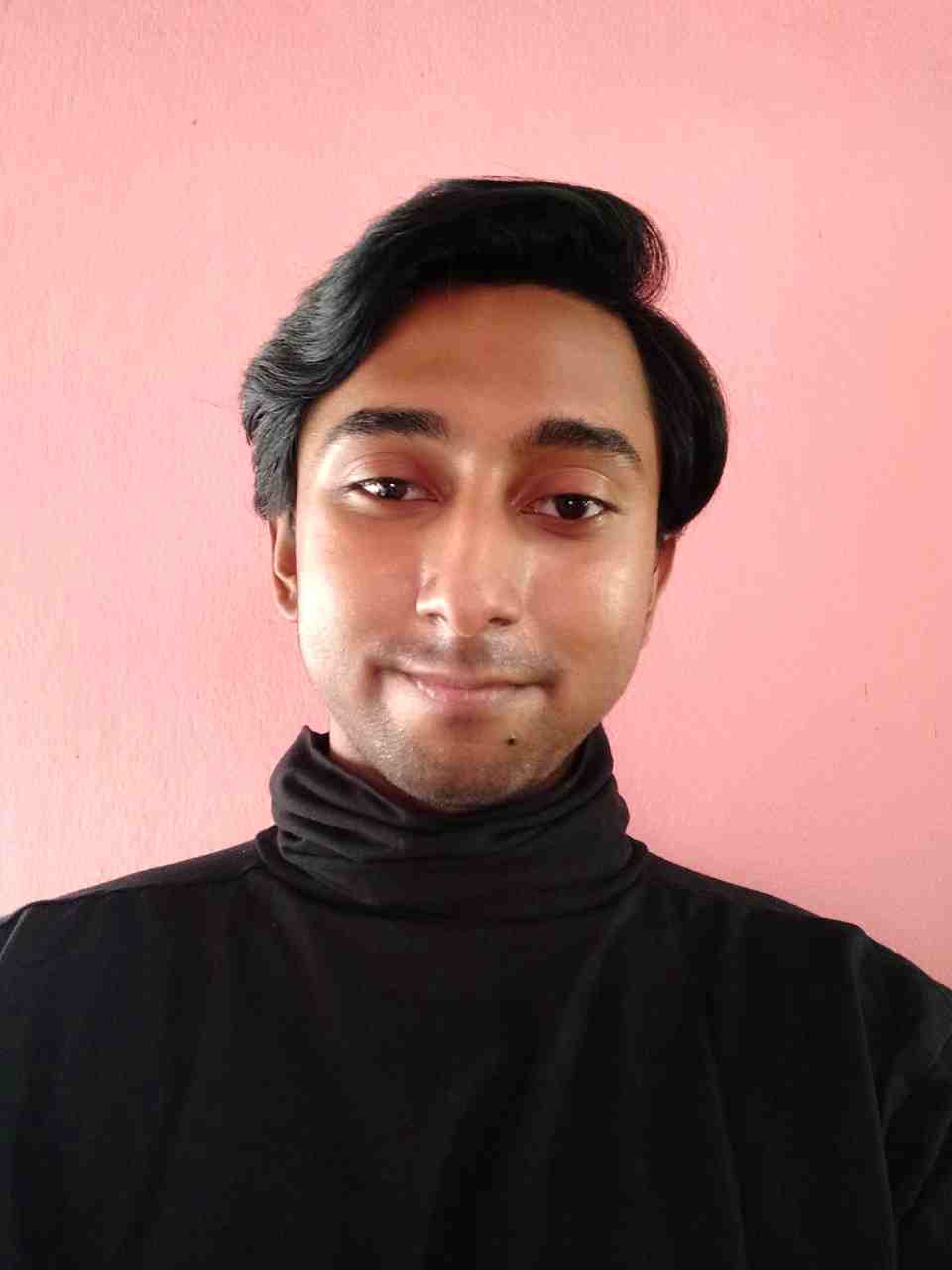 Life took a sudden turn for me when I finally decided to watch Kimi no nawa & Clannad. While both of them made me cry and introduced me to this vast world of anime. The Anime and Manga world is an escape for me from this complicated real world and serves as a relief. Being a content writer for OtakusNotes still feels like a dream and has been one of the best things to happen to me this year. It has been a productive distraction for me and I am loving every moment of it.