Last updated on January 28th, 2022 at 11:05 pm
Bungou Stray Dogs is a 2012 manga series written by Kafka Asagiri and illustrated by Sango Harukawa. It is a fantastic series based on the nuances of real people. And so we bring you a list of the Top 15 Most Powerful Bungou Stray Dogs Characters.
The plot of this series revolves around Atsushi Nakajima; a boy kicked out of his orphanage. Being homeless, the boy now learns his supernatural ability and so joins a detective agency.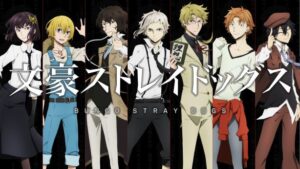 Most of the Bungou Stray Dogs Characters have unique abilities that set them apart from others. And with the inclusion of different mafioso groups, a wide range of strongest Bungou Stray Dogs are revealed. But of course, these characters definitely mean business.
Top 15 Most Powerful Bungou Stray Dogs Characters
–
15. Gin Akutagawa (Bungou Stray Dogs) –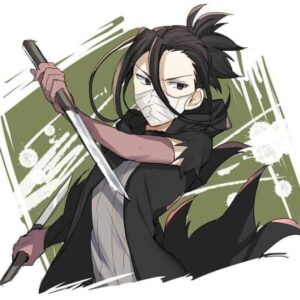 Despite her appearance, Gin is a female. She is a member of the Port Mafia and plays the role of an assassin. On multiple occasions, she has displayed great stealth and has single-handedly taken out multiple ability wielders.
She does not possess any ability but is said to have eyes that absorb sound. Despite her lack of special ability, she has perfected the art of assassination from the King of Assassins, Paul Verlaine.
---
14. Doppo Kunikida (Bungou Stray Dogs) –
He is a member of the Armed Detective Agency, whose ability is called The Matchless Poet. This ability allows him produces any object he writes in his book. The ability also applies to pre-written notes and is very handy.
However, he cannot produce an object that is bigger than his notebook. Although skilled and martial arts, he is incapable of completely protecting himself from powerful ability-based long-range attacks.
---
13. Kenji Miyazawa (Bungou Stray Dogs) –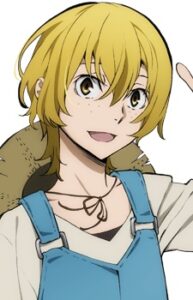 This young man is a member of the Armed Detective Agency. He has an ability called Undefeated by the Rain. It grants him superhuman strength, immunity to bullets, and durability to handle heavy-handed blows.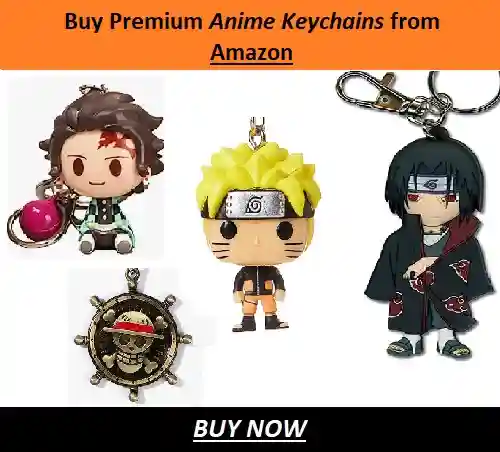 However, considering the amount of strength he uses, he tires easily and requires food and a nap to refuel. Further, his oblivious optimistic personality and vulnerability to swordsmen and related abilities make him seem weak.
---
12. Ryunosuke Akutagawa (Bungou Stray Dogs) –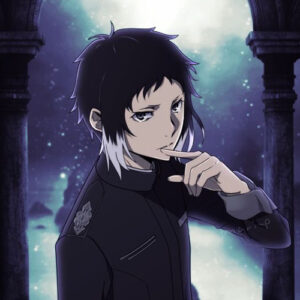 Ryounosuke is Port Mafia's most dangerous member and depends on a survival of the fittest worldview. His ability is called Rashomon and transforms his garments into a shadow-like beast made up of dark matter.
Since it is made of dark matter, he excels at spatial distortion. His only weak point is that his weak emotional state makes his ability is a little sluggish.
---
11. Atsushi Nakajima (Bungou Stray Dogs) –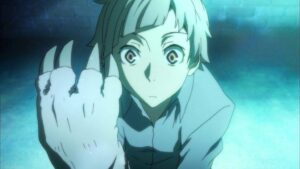 Atsushi is a member of the Armed Detective Agency and has an ability called Beast Beneath the Moonlight. This allows partial or full body transformation into a white tiger. The pros of this ability are that he can regenerate, is granted speed, stamina, and heightened senses.
However, like Akutagawa, he too has a weak emotional state and mostly stays on the offensive in close-range combat. Further, he does not have complete control over his ability and requires the interference of All Men are Equal.
---
10. Osamu Dazai (Bungou Stray Dogs) –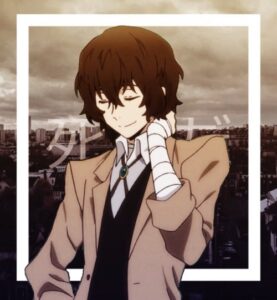 Dazai was the youngest Port Mafia Executive and is now a member of the Armed Detective Agency. His ability is called No Longer Human, which can be used to annul the skills of anyone he touches.
He is also well versed in using guns and has adequate combat skills to be able to dodge and parry with zero effort. To add to that, he also has one of the highest IQs in the show and is a brilliant tactician.
However, his technique requires skin-to-skin contact and is only applicable to ability wielders. Further, he is vulnerable to swordsmen and, due to his ability, cannot be saved by another in case of injury.
---
9. Kyouka Izumi (Bungou Stray Dogs) –
This young assassin wields the ability called Demon Snow. In her previous affiliation with Port Mafia, she was known to switch off emotions and get the job done using a sword-wielding phantom. 
Demon Snow is a highly offensive force that moves through space quickly and can even act as a shield. Kyouka herself is not defenseless as she has the ability to defend herself using her Assassin skills. 
However, the orders passed on to Demon Snow are relayed through a phone as she cannot control her ability properly. And so can easily be manipulated.
---
8. Ozaki Kyoyo (Bungou Stray Dogs) –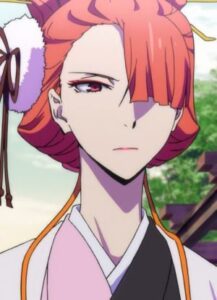 Kyoyo is a Port Mafia executive and has an ability similar to that of Kyouka. Her ability is called Golden Demon which manifests as a sword-wielding phantom. 
Unlike Kyouka, she is able to freely control the phantom and is therefore ruthless and quick with her work. Further, she is a skilled katana user and can easily overpower opponents with quick accurate moves.
---
7. Akiko Yosano (Bungou Stray Dogs) –
This strong woman is a member of the Armed Detective Agency and works as a surgeon. In most cases, she is calm and composed but has a sadistic side that slips up when angry. 
Her ability is called Thou Shalt Not Die and can be used to revive a half-dead person or herself. It basically makes her immortal as it allows her to avoid any fatal injuries. 
She is also skilled in using surgical tools like hatchets, cleavers, and chainsaws which can deal a great amount of damage. She also excels in techniques as she can gain information by hurting and hearing the person simultaneously.
---
6. Andre Gide (Bungou Stray Dogs) –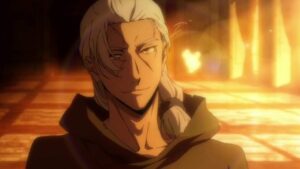 The late leader of the European organization called Mimic is known to be a calm person and an impeccable leader. This antagonist was previously a soldier and is linked to Sakunosuke Oda. 
He has a precognitive ability call Strait is the Gate which he used in the great war. His ability grandson precognitive skills to look 5 seconds into the future. 
He can also transfer people from one point to another. However, his ability is inferior to that of Oda in terms of exact predictability and speed.
---
5. Sakunosuke Oda (Bungou Stray Dogs) –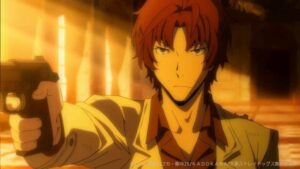 He was a member of the Port Mafia and had an ability called Flawless. During his time in Port Mafia, he was known to be highly skilled and was noted to have frighteningly vacant eyes.
Flawless lets him look 6 seconds into the future and is affected by the decisions he makes. He previously worked as an assassin and still regains those skills, especially those with pistols and almost never misses.
---
4. Fyodor Dostoevsky (Bungou Stray Dogs) –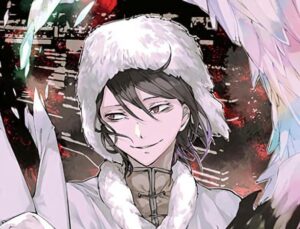 This man was the Leader of Rats in The House of the Dead. He is known to be calm, confident and sinister, and is thus titled to be a demon by many.
His ability "Crime and Punishment" allows him to defeat people with one touch. This ability is not limited to skin-to-skin contact.
Further, he has an IQ almost as high as that of Dazai, thus making him one of the strongest characters in Bungou Stray Dogs. The only time he was defeated was when he was tactically outmaneuvered.
---
3. Howard Phillips Lovecraft (Bungou Stray Dogs) –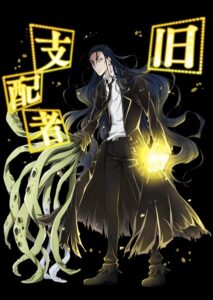 Lovecraft was a member of the Guild and has two different forms. In his human form, he seems quite normal and has the ability to convert his arms into tentacles.
But in his non-human form, he can contort his body into a humongous creature with tentacles and wings. He is known to be the Great Old One and has tentacles that move with great force and speed.
He is immune to mind control can easily heal himself and regenerate parts of his body. However, he can be taken down as he has a very weak fighting spirit.
---
2. Kyusaku Yumeno (Bungou Stray Dogs) –
This young child is also known as Q, was a member of Port Mafia and has an ability called the Dogra Magra. They are often seen carrying a doll that assists their ability. 
Dogra Magra is a mind control curse that can be placed on anyone who hurts the user. The damage caused to the cursed one is transferred by mutilating the doll. It can induce hallucinations and then control multiple people at a time.
---
Most Powerful Bungou Stray Dogs Character-
1. Chuya Nakahara (Bungou Stray Dogs) –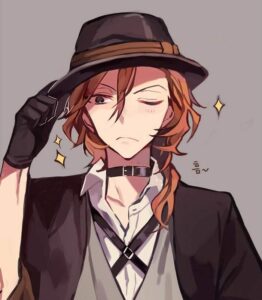 This petite man is a Port Mafia executive. Due to his connection with Arahabaki, the god of destruction, he is not completely human.
He has an ability called Upon the Tainted Sorrow, which allows him to manipulate gravity. This ability requires contact and, therefore, can be used to deflect bullets or to crush opponents into the ground with a simple kick.
His true form called Corruption grants great physical abilities and makes him almost completely unstoppable to the point of death. However, his non-human form can be subdued with Dazai's No Longer Human, provided he can reach him safely.
---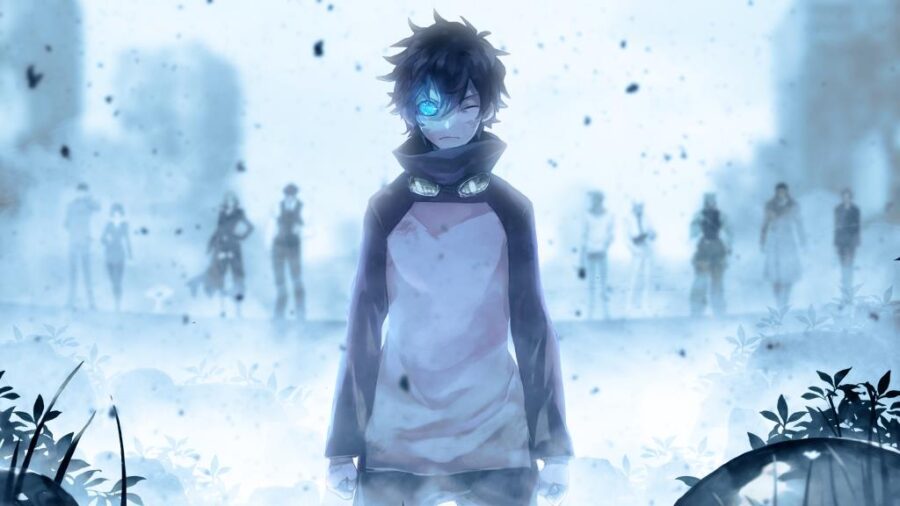 Also read- Top 10 Anime Shows of Magical Powers in Urban World
---
Well, this concludes our listing of the Top 15 Most Powerful Bungou Stray Dogs Characters. We hope you've enjoyed the listing and the descriptions of our article on the Most Powerful Bungou Stray Dogs Characters and have found the answer to who the Strongest Bungou Stray Dogs character is. 
FAQ-
Q1- Who is the strongest ability user in Bungou Stray Dogs?

Ans- The strongest ability user is Chuya Nakahara as his ability is supported by a godly power.

Q2- Who is the main villain of Bungou Stray Dogs?

Ans- The main villain in Bungou Stray Dogs is Ogai Mori. However other antagonists like Gide, Francis, and Fyodor too play  huge roles in different arcs.

Q3- How powerful is Atsushi?

Ans- In terms of raw strength and physical endurance, Atsushi definitely is as good as it gets. He can regenerate, heal and heighten his senses so until he's severely wounded, he definitely has room for more growth.

Q4- What is the best fight in Bungou Stray Dogs?

Ans- Bungou Stray Dogs fans love teamwork so the title of the best fight lies between Chuya and Dazai v/s Lovecraft and Atsushi and Ryunosuke v/s Francis Fitzgerald.

Q5- Who has died in Bungou Stray Dogs?

Ans- The most famous deaths in Bungou stray Dogs are those of Sakunosuke Oda and Andre Gide.

Q6- What episode do Dazai and Chuya Fight together in?

Ans- The Dazai and Chuya v/s Lovecraft fight takes place in the 9th episode of Bungou Stray Dogs 2nd Season.
Well, that's it for now. We hope we've been able to provide some clarity and understanding with our answers. We'll be back again with yet another article so until then, stay safe, stay tuned, and stay hyped.
---
Follow us on Twitter for more post-updates.
Also Read-
Top 10 Best Satire/Parody Anime Shows of All Time: Episode Count & Where to Watch

Top 10 Slapstick Anime Shows of All Time: Episode Count & Where to Watch

(2021) Top 20 Most Powerful Characters in Bleach Ranked

Top 10 Most Powerful Attacks in One Punch Man Anime Ranked

Most Powerful Black Butler Characters Ranked

Most Powerful Known Dark Disciples in Black Clover (Ranked)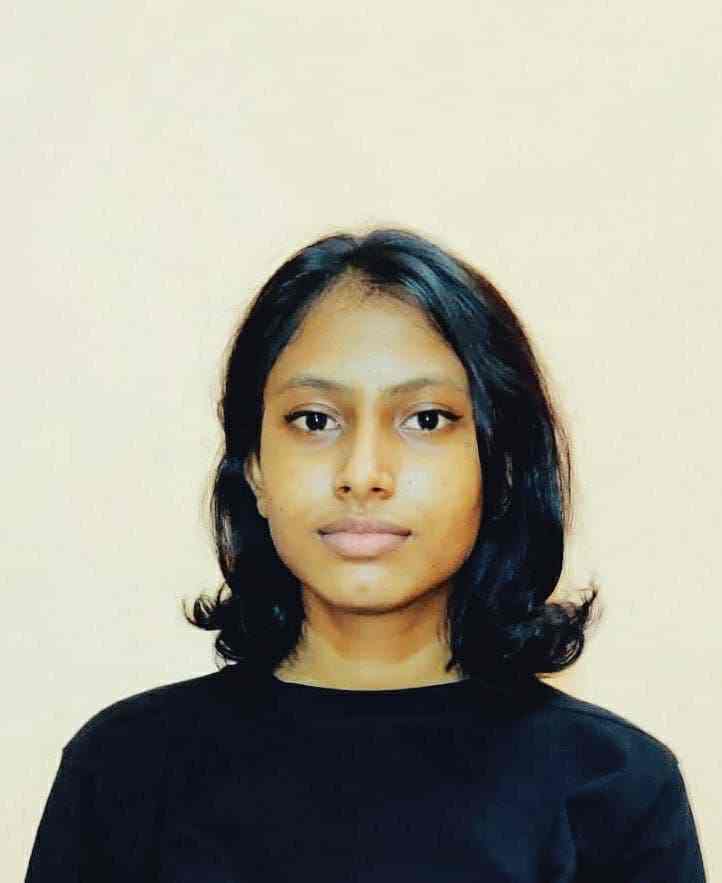 A simple wanderer in both actions and thoughts. Daydreaming is what they do best when they're not watching anime or obsessing over fictional characters. Open to all kinds of debates except those including ranking their love for their favourite fictional characters.