Last updated on August 23rd, 2023 at 05:06 pm
After their legendary battle in Kamina, All Might and All For One are once again going all-out against each other. This battle is very important, not only because its result will be affecting Deku's ultimate fight against Shigaraki, but also because it feels destined. Let's see what happens next in My Hero Academia Chapter 397 spoilers and release date.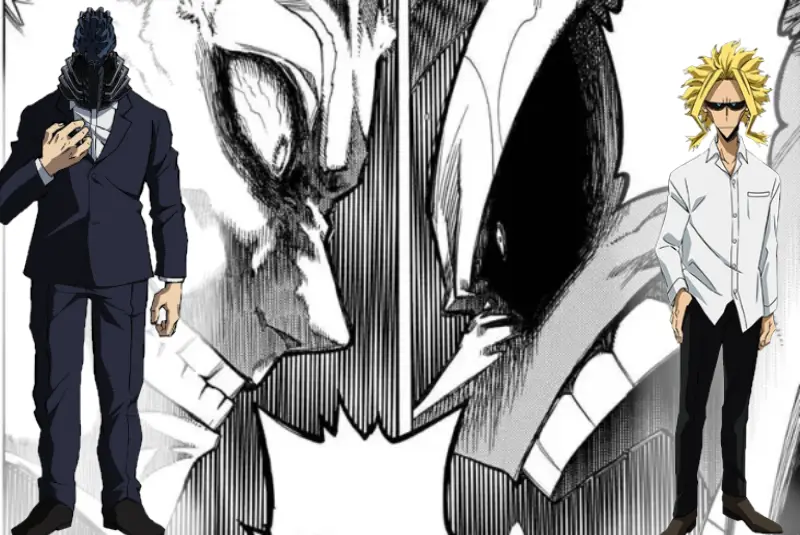 My Hero Academia Chapter 397 Spoilers
The title of My Hero Academia Chapter 397 is "Taking out the Trash", referring to All For One's comment on fighting All Might.

The chapter begins with All Might commenting that it's depressing that a 50-years old man has to beat up a young man. He thinks to himself that All For One's hatred stems from his lust over One For All, and he needs to rile the villain up to get the upper hand.

He continues to insult All For One, reminding him that he is no demon lord and even a Quirkless person can fight him. Enraged, All For One combines several Quirks to attack and causes a huge explosion.

All Might is protected by his armor and cape, but his support gears have taken heavy damage. He notices that in his anger, All For One is randomly combining Quirks now.

Though All Might's plan is working, his gears are very damaged. So, he asks Hercules to activate "support mode" in full.

All For One now begins to insult All Might back, saying that it isn't fighting and he's only taking out the trash. He mocks that now that the garbage is dressed in a garbage bag, it thinks it can fight AFO, but all he needs to do is take its toys, meaning the support gear.

All Might then remembers when he told Deku during the cultural festival that depending too much on their support gear hadn't gone well for a lot of Pro Heroes. He then remembers the time he met Nana Shimura for the first time.

In the flashback, Nana is floating above the villains she's just defeated, and she asks a young Toshinori whether he planned to fight these villains with just a metal pipe.

The flashback ends and All Might is ready to attack again. All For One mocks him once again, but the former Number 1 Hero just asks him to stop making excuses. The chapter ends here.
---
My Hero Academia Chapter 397 Release Date
After the break last week, this week My Hero Academia Chapter 397 is all set to be released on Sunday, August 20, 2023. From this Sunday, the chapter can be found on Shueisha's official manga platforms, Manga Plus and Viz Media.
Since time varies in different regions around the world based on the time zones, the exact time of release of the new chapter will also be different for different time zones. The schedule for that is as the following:
Pacific Standard Time: 7 am, Sunday, August 20, 2023
Eastern Standard Time: 10 am, Sunday, August 20, 2023
Greenwich Mean Time: 3 pm, Sunday, August 20, 2023
Central European Time: 4 pm, Sunday, August 20, 2023
Indian Standard Time: 8.30 pm, Sunday, August 20, 2023
Philippine Standard Time: 11 pm, Sunday, August 20, 2023
Japanese Standard Time: 12 am, Monday, August 21, 2023
Australia Central Standard Time: 12.30 am, Monday, August 21, 2023
Because of the recent break, it can be expected that there will be no break for next week, and Chapter 398 would be released on the predicted date: August 27. But if that changes, you'd find the latest update at Otakus' Notes, so stay tuned!
---
Do small things with great love.
Follow us on Twitter for more post updates.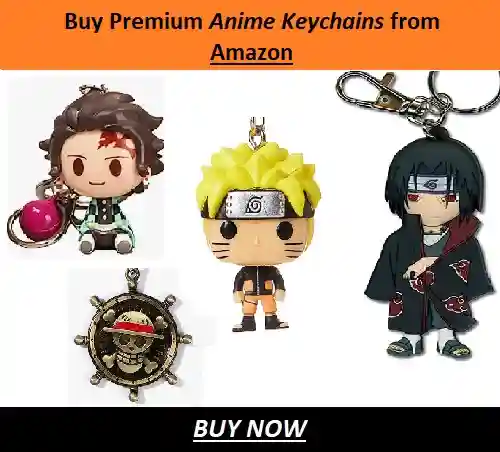 Also Read:
Anamika loves words and stories and putting them to pages. She also loves anime, manga, books, movies and everything fantasy. She has been a fan of anime since childhood and her admiration for it only grew with years. Her passion for writing is even more elevated by writing about the things she loves.