All face shapes are beautiful, but something is appealing about the oblong face shape. It enhances one's facial features and gives them a pleasing look.
Oblong face shape, has a long forehead, loftier cheekbones, and a sharp jawline. Everything looks balanced out in this face shape, which is also one of the most prevalent face shapes.
Numerous famous people with oblong face shapes lead prosperous lives and are admired for their radiant appeal. And failing to acknowledge God's creation's exquisite beauty would be sinful.
15 Attractive Oblong Face Shape Celebrities
1. Courtney Cox
| | |
| --- | --- |
| Full Name | Courteney Bass Cox |
| Birthday | June 15 |
| Age | 59 years |
| Popular Movies/ Series | Friends, Scream, Cougar Town |
She is one of the quintessential characters in the globally renowned series. Monica from Friends—does it ring a bell? It's Courteney Cox who portrayed the role. Since then, she has been doing incredible work in the industry, entertaining the audience with her variety of roles.
Cox has starred in countless films, series, shows, and music videos. Her filmography shows how awesome she is. One more thing about her to talk about is her never-aging looks. She is 59, but you won't believe it until or unless someone else mentions it.
It's her oblong facial shape that makes her intense and enchanting. It's questionable how she rocks every hairstyle or look.
---
2. Keanu Reeves
| | |
| --- | --- |
| Full Name | Keanu Charles Reeves |
| Birthday | September 2 |
| Age | 59 years |
| Popular Movies/ Series | John Wick, The Matrix |
Once called the Internet's Boyfriend, Keanu Reeves has left a mark on his acting in the industry and the world. It's like, even if you haven't watched any of his work, you still know him.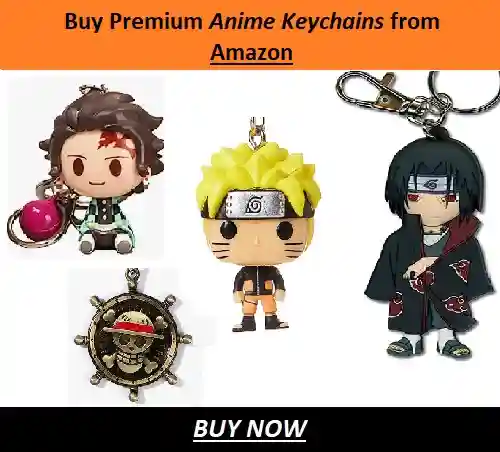 The greatest actors of the 21st century and the world's most influential people are a few titles given to him. Many of his films and series are blockbusters, making him one of the highest-paid actors.
Keanu is bestowed with quite a lot of honors. His wide forehead and large forehead make his face appealing and noticeable.
---
3. Dakota Johnson
| | |
| --- | --- |
| Full Name | Dakota Mayi Johnson |
| Birthday | October 4 |
| Age | 33 years |
| Popular Movies/ Series | Fifty Shades, Cha Cha Real Smooth |
It's okay if you can't take your eyes off her. Dakota is an absolutely stunning beauty. Anastasia is that one character who is hard to resist and, oh, hard to forget.
Johnson is blessed with such striking visuals. But the American actress has shown what a good actress she is. She has received numerous honors for her remarkable performances.
Dakota's cheekbones have a separate fanbase. She is one of the celebrities with an oblong face shape. She is perfectly sculpted, with no flaws.
---
4. Lana Del Rey
| | |
| --- | --- |
| Full Name | Elizabeth Woolridge Grant |
| Birthday | June 21 |
| Age | 38 years |
| Popular Songs | Summertime Sadness, Say Yes to Heaven |
You say aesthetic; I heard Lana Del Rana. You will find everything soothing about her, starting from her voice, lyrics, music, and music video itself. She is a gifted singer who has the power to melt others and make them fall in love with her.
Lana has been recognized for her work many times and is loved by the entire world. She has done many films, music videos, commercials, and magazine movies.
Del Rey has an oblong face that looks somehow good on her. She tries different hairstyles and looks that fit her vibe.
---
5. Adam Levine
| | |
| --- | --- |
| Full Name | Adam Noah Levine |
| Birthday | March 18 |
| Age | 44 years |
| Popular Songs | Lifestyle, Locked Away, Stereo Hearts |
Another well-proportioned and hunky-looking musician has an oblong-shaped face. Levine's jawline, cheekbones, eyebrows, and chin are ideal examples of having such a shape.
Adam's career as a member of Marron 5 and as a solo artist has been working fine for ages. He has had numerous hits and catchy songs. You can see how fans constantly remind him how popular and talented he is.
---
6. Kelly Rowland
| | |
| --- | --- |
| Full Name | Kelendria Trene Rowland |
| Birthday | February 11 |
| Age | 42 years |
| Popular Movies/ Series | The Curse of Bridge Hollow, Black Is King |
Kelly was once a member of one of the most successful girl groups to ever exist, Destiny's Child. She started her career as a solo artist and received the same amount of love and support from the fans.
Rowland embarked on her acting journey in 2002, and ever since she has acted in many films, television series, and shows. She is one of the hottest American singers and actresses, obtaining admiration from the whole world for her talent.
Kelly has a gorgeous oblong face with a large forehead and sharp jawline, making others envious of her appearance. She looks more captivating when she smiles.
---
7. John Krasinski
| | |
| --- | --- |
| Full Name | John Burke Krasinski |
| Birthday | October 20 |
| Age | 43 years |
| Popular Movies/ Series | The Office, Jack Ryan |
Another swoon-worthy actor, John, is well-known for his role in The Office. He showed a wide range of experience after playing versatile characters.
The actor and filmmaker has been honored with numerous awards and nominations for his commendable performances for years. Undoubtedly, Krasinski is the hottest and sexiest man, with a prevailing face shape.
---
8. Nikki Bella
| | |
| --- | --- |
| Full Name | Stephanie Nicole Chigvintsev |
| Birthday | November 21 |
| Age | 39 years |
| Popular Movies/ Series | Total Divas, Confessions of a Womanizer |
Former professional wrestler and now television personality Nikki Bella has earned fame and recognition. She has appeared in numerous music videos, films, and on television.
But one thing to mention, besides her achievements, is that she is very beautiful. She looks powerful, intimidating, and stunning at the same time. Thanks to her oblong face shape.
---
9. Maggie Q
| | |
| --- | --- |
| Full Name | Margaret Denise Quigley |
| Birthday | May 22 |
| Age | 44 years |
| Popular Movies/ Series | Divergent, The Warrior and the Wolf |
Maggie's beauty is as exquisite as hers. She is a model, an actress, and an active activist. Q has starred in many famous films and television series.
She has also worked on video games and music videos and received accolades for her various projects. Maggie has a sharp, oblong face with a broad forehead and round chin.
---
10. Tom Hanks
| | |
| --- | --- |
| Full Name | Thomas Jeffrey Hanks |
| Birthday | July 9 |
| Age | 67 years |
| Popular Movies/ Series | The Money Pit, Philadelphia |
Tom Hanks is a famous and successful actor in Hollywood. He has solidified his name after working in many of the highest-grossing movies.
Regarded as an American cultural icon, Tom has had several hits and worth-watching films and series that have earned him worldwide recognition.
Hanks is also known for his prominent oblong face shape with a big forehead and a round chin. It makes him noticeable and recognizable.
---
11. Ashley Greene
| | |
| --- | --- |
| Full Name | Ashley Greene Khoury |
| Birthday | February 21 |
| Age | 36 years |
| Popular Movies/ Series | Twilight, Bombshell |
I personally feel Alice diverted my attention to her other than Edward, Bella, and Jacob. She is loved by many fans from all over the world, and credit goes to Ashley for nailing that character.
She has acted in other works as well, from films to television series. Greene has appeared in music videos, video games, and web series. After bumping into her, one should only say that she is so gorgeous.
Ashely's facial features define her as something to behold. The oblong face shape is made for her. No matter what the hairstyle, everything works well for her.
---
12. James Blunt
| | |
| --- | --- |
| Full Name | James Blunt |
| Birthday | February 22 |
| Age | 49 years |
| Popular Songs | You're Beautiful, Goodbye My Lover |
Some musicians give tough competition to models and actors with their dashing looks. And I'm hitting at You're Beautiful and Goodbye My Lover family singer James Blunt.
The British man has been honored with several accolades for his voice and for creating beautiful music. And there's no lie in it. It's not that hard to fall for his melodious voice.
James can even recognized by his oblong face shape. His long nose gives structure, and his small lips are perfect for his face shape.
---
13. Jessica Lowndes
| | |
| --- | --- |
| Full Name | Jessica Lowndes |
| Birthday | November 8 |
| Age | 34 years |
| Popular Movies/ Series | The Prince, A Deadly Adoption |
The Canadian actress started her acting career in 2005 when she was only 16. Jessica is famous for her roles in 90210, Major Crimes, Too Close for Christmas, etc.
Apart from being an actress, Lowndes is a singer as well. And she has been impressive throughout her singing career. Jessica has won several awards for both her acting and singing talents.
She has an oblong face, which is quite evident. Her beautiful green-piercing eyes really complement her face shape.
---
14. David Schwimmer
| | |
| --- | --- |
| Full Name | David Lawrence Schwimmer |
| Birthday | November 2 |
| Age | 56 years |
| Popular Movies/ Series | Friends, The People v. O.J. Simpson: American Crime Story |
Here comes our goofy beloved Ross from Friends. It's hard to forget about him, right? David played this character, instantly capturing millions of hearts with his lovable performance. He has played many characters, but Ross will remain the most memorable and favorite.
Schwimmer has bagged many accolades and acted in numerous acting projects. He is active as an actor, producer, and director as well.
The New York City-born actor is known for his oblong face shape. It suits his appearance, especially his tall height. It's safe to say his facial shape contributed a lot to his journey.
---
15. Jake Gyllenhaal
| | |
| --- | --- |
| Full Name | Jacob Benjamin Gyllenhaal |
| Birthday | December 19 |
| Age | 42 years |
| Popular Movies/ Series | Brokeback Mountain, Stronger |
The handsome-looking man has been in the industry since 1991 and was introduced before because of his family background keeping ties to the industry. A few of Jake's renowned roles in films and series include Prisoners, Zodiac, Spider-Man: Far From Home, and many more.
Gyllenhaal has been listed on many of the world's hottest and sexiest men lists, giving solid proof of his attractive looks. His prominent facial features are a big forehead and a long nose. It appears balanced in his oblong face shape.
---
Conclusion
Celebrities in the article are known for their oblong face shapes and are admirably recognized for them. This face shape makes them eye-catching in the crowd and even goes well with every hairstyle.
Oblong-faced stars are slightly elongated, giving a well-proportioned face with a sharp jawline.
---
Do small things with great love. 
Follow us on Twitter for more updates.
Also Read
Just a person who invests her time mostly updating herself with the news surrounding the Korean, Thai, and Japanese entertainment industries or watching K-dramas, Thai, and Japanese dramas. Her interest in and knowledge of them encourages her to write about them. Writing is her peace in this chaotic world.