Last updated on December 29th, 2022 at 01:10 am
One Piece is having quite a time this last week. With Eichiro Oda's message at the Jump Festa 2023, hinting at a "Free for All Battle Royale" to come, along with last chapter's explosive incidents, fans of the series are more hyped than ever. But sadly, the upcoming Chapter 1070 missed its weekly schedule. There was no prior note of a break this year, but with how hectic things are for the manga and its creator, the miss is understandable. Though fans are disappointed not to have their weekly dose of One Piece, they'll be happy to know that the One Piece Chapter 1070 spoilers and raw scans are here.
In Chapter 1069, we've seen Rob Lucci and his CP0 team at Egghead Island to kill Vegapunk. This leads to enemies Luffy and Lucci meeting again after two years. Lucci is excited to show off his newly awakened Devil Fruit form and reclaim his victory from the pirate.
The duo gets into a battle after Lucci attacks Atlas, and we finally get to see Luffy in his Gear 5 form again. Now that Lucci has also attacked and wounded Sentomaru, Luffy is finally going to get serious about facing off against his past opponent in Chapter 1070, titled Strongest Humans.
One Piece Chapter 1070 Spoilers
The title of the chapter is 

Strongest Humans

. It refers to the Seraphims who were fed

artificial Devil Fruits.
The cover page of the chapter shows five scientists: 

Judge

, 

Caesar

, 

Queen

, and 

Vegapunk

, along with another unknown woman who has gathered together for the future of humanity and the

world.
The four known scientists were all part of the illegal scientist team,

MADS

, and there is a chance that the woman also belongs to the group.
Luffy vs. Lucci

 is in full swing. Lucci enthusiastically attacks Luffy but can't land a hit on the pirate. Luffy, on the other hand, is showing similar gag-like unbelievable power we've seen him use in his last battle against 

Kaido 

in 

Gear 5

. One of Luffy's hits is so unbelievably powerful that it momentarily reshapes Lucci's

body.
Vegapunk talks about artificial Devil Fruits and explains how difficult it is to make

one.
According to him, 

Zoan-type Devil Fruits

 

are the easiest to replicate

 since their powers are based on animals. But then again, 

Mythical Zoans are extremely difficult to make

because of the very nature of mythical beings and need special

circumstances.
Paramecia type Devil Fruits

are also comparatively easy to recreate since all they need is the 

Lineage factor of the user.
Logia type Devil Fruits are the most difficult

 and almost impossible to replicate. Vegapunk refuses to talk about his failure in replicating them. This chapter also hints that there is some story behind how he got 

Kizaru's

Logia type Devil

Fruit, Pika Pika no Mi.
Despite Lucci's fatal attack in the last chapter, 

Sentomaru 

is still alive but knocked out and heavily wounded. He's taken to get his injuries healed. Lucci has taken control of the

Seraphim.
The last page of Chapter 1070 shows Kizaru heading towards Egghead Island with a fleet behind him.
---
One Piece Chapter 1070 Release Date and Source
Along with One Piece Chapter 1070 spoilers, the release date of the chapter is also out. Chapter 1070 will be available to the fans on Sunday, December 25, 2022. The time schedule for the chapter to be available in the following:
Pacific Standard Time: 7 am, Sunday, December 25

Eastern Standard Time: 10 am, Sunday, December 25

Greenwich Mean Time: 3 pm, Sunday, December 25

Central European Time: 4 pm, Sunday, December 25

Indian Standard Time: 8:30 pm, Sunday, December 25

Philippine Standard Time: 11 pm, Sunday, December 25

Japanese Standard Time: 12 am, Monday, December 26

Australia Central Standard Time: 12:30 am, Monday, December 26
Credit: Sportskeeda
Fans can read Chapter 1070 on Manga Plus, Shueisha, and Viz Media from December 25, 2022. There are also the TCB scans with unofficial English translations to follow if you can't wait that long.
There's also a note that One Piece will be on break next week for the holidays and will resume its weekly schedule again after New Year. Until then, stay tuned with us as we bring you more exciting One Piece-related contents. And while you're at it, you can check out our other articles.
---
Do small things with great love.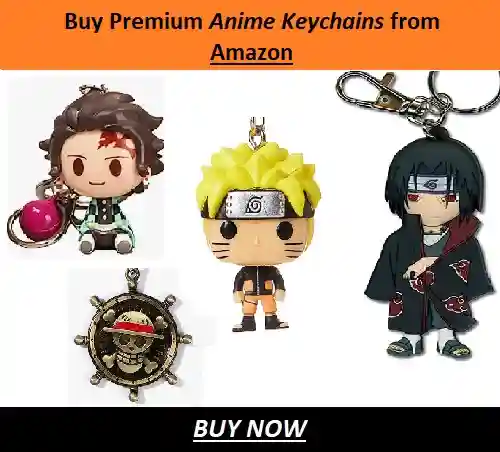 Follow us on Twitter for more post updates.
Also Read
Anamika loves words and stories and putting them to pages. She also loves anime, manga, books, movies and everything fantasy. She has been a fan of anime since childhood and her admiration for it only grew with years. Her passion for writing is even more elevated by writing about the things she loves.