As we all know, One Piece won't be releasing any new chapters in the present since it's taking a one-month long hiatus due to the eye-surgery of its creator, Eiichiro Oda. Since there isn't going to be a new chapter to obsess over, we'll just have to talk about One Piece Chapter 1087 spoilers-predictions and release date.
The last chapter of One Piece revealed the names and roles of the Gorosei and also gave small hints about several things. Like Imu could be from the Nerona family and one of the first 20 kings. That means their age is over 800 years, and they somehow managed to attain immortality.
We also meet a new character in the last chapter: Saint Figarland Garling, the Supreme Commander of God's Knights, and the former "king" of God Valley. 
Now that we've revised the crucial incidents of the last chapter, we'll now think about what could come next.
One Piece Chapter 1087 Spoilers-Prediction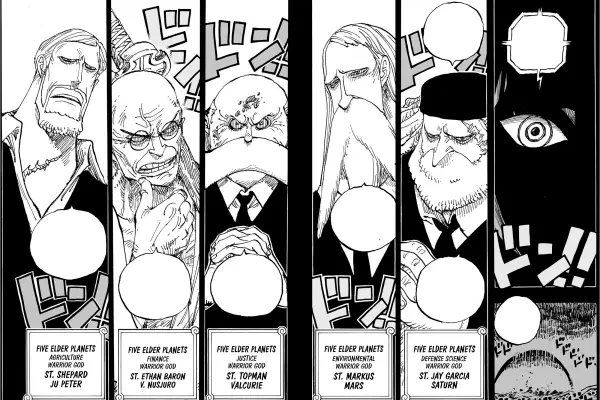 One Piece Chapter 1087 is not only the last chapter before the one-month hiatus of One Piece, but it's also the chapter which ends Sabo's flashback on the events of Reverie.
This means from the next chapter, we'll be seeing new incidents taking place in the story. The plot can focus next on any group, with so many plot points hanging by threads.
For example, the fight on Hachinosu between Garp and Kuzan never had its conclusion. It's still unknown whether Blackbeard would intervene in the fight or if the SWORD team would be able to rescue Coby.
On the other hand, Luffy and his crew are on Egghead Island with Dr. Vegapunk and his Satellites. The traitor of Egghead Island turned out to be York the Greed, who conspired with the World Government against Vegapunk to kill him. Kizaru is also on his way to Egghead Island to kill Vegapunk, accompanied by Saint Jaygarcia Saturn, one of the Gorosei.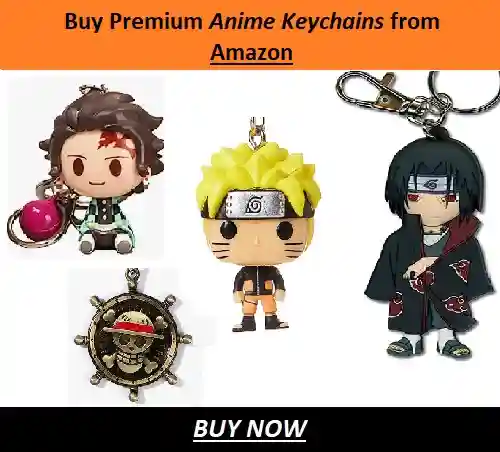 Speaking of Gorosei, their names, and roles have only been revealed in the last chapter, and now we know that they'd kill anyone at the whim of the mysterious Imu.
One Piece Chapter 1087 might also go on with the events of Mary Geoise and dig deeper into the mechanics of the World Government and its mysteries.
---
One Piece Chapter 1087 Release Date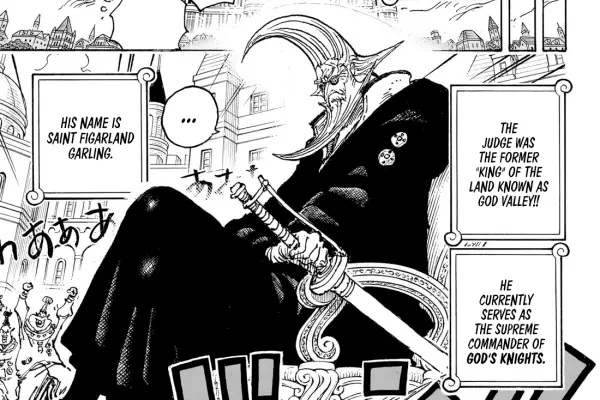 Since the manga will continue its one-month hiatus, One Piece Chapter 1087 won't be released until Sunday, July 17, 2023. The chapter is expected to follow the usual schedule of its time of release in different time zones. The schedule of release time for the chapter in different time zones are as the following:
Pacific Standard Time: 7 am, Sunday, July 17, 2023
Eastern Standard Time: 10 am, Sunday, July 17, 2023
Greenwich Mean Time: 3 pm, Sunday, July 17, 2023
Central European Time: 4 pm, Sunday, July 17, 2023
Indian Standard Time: 8.30 pm, Sunday, July 17, 2023
Philippine Standard Time: 11 pm, Sunday, July 17, 2023
Japanese Standard Time: 12 am, Monday, July 18, 2023
Australia Central Standard Time: 12.30 am, Monday, July 18, 2023
The new chapter can be found on Shueisha's official manga platforms: VIZ Media and MANGA Plus for free from July 17 and onwards. 
Though the date of the release of the new chapter seems too far away, we can expect to get the spoilers and raw scans of One Piece Chapter 1087 before the chapter officially drops. However, the spoilers and raw scans won't arrive until a few days before the official date of release. So, we have a long wait ahead of us.
While you wait for the new chapter, you can always visit Otakus' Notes to find some entertaining articles on One Piece.
---
Do small things with great love.
Follow us on Twitter for more post updates.
Also Read
Anamika loves words and stories and putting them to pages. She also loves anime, manga, books, movies and everything fantasy. She has been a fan of anime since childhood and her admiration for it only grew with years. Her passion for writing is even more elevated by writing about the things she loves.