Last updated on January 4th, 2023 at 12:39 am
This article is updated based on new theories and knowledge. 
As the much-awaited Wano Arc continues, the One Piece series has revealed the powers of all members of the Akazaya Nine. They are a squad of nine retainers of the Kozuki Clan who served Kozuki Oden and are the strongest group of samurai in the Land of Wano. After Oden's death, they dedicated their lives to restoring peace in Wano by defeating Kurozumi Orochi and the Sea Emperor Kaido.
They are currently fighting against Kaido in the manga. Even though all the Akazaya are exceptionally strong, they have different powers and abilities. So, here is a list of all the Nine Red Scabbards ranked according to their strength.
Alert! There is some information in the article which are considered spoilers for anime fans. So, it's better to read at your own risk. 
---
Must Read- (One Piece) How Strong is Luffy in 2022 | After the Wano Arc
---
Ranking of Akazaya Nine / Nine Red Scabbards in Order of Strength-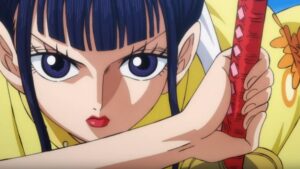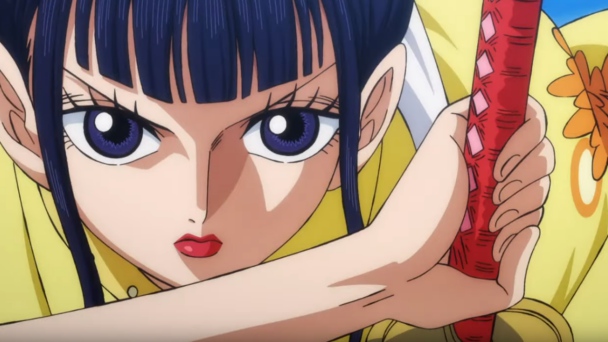 Although born a male, Kikunojo describes himself as "being a woman at heart," and he is commonly referred to as Kiku. He is also an exceptional swordsman, which even Orochi acknowledged.
He specializes in Gentle Blade Swordsmanship, and his technique Zangetsu-gama allows him to create multiple circular slash attacks towards his opponents.
Zangetsu-gama means "lingering snow scythes," and this technique is the reason that he is known as Kikunojo of the Lingering Snow. Kiku is also a user of Armament Haki and can infuse his sword with it, which is powerful enough to pierce through Kaido's right hand. Even though he is very powerful, we have still placed him in 9th position due to a lack of overpower techniques.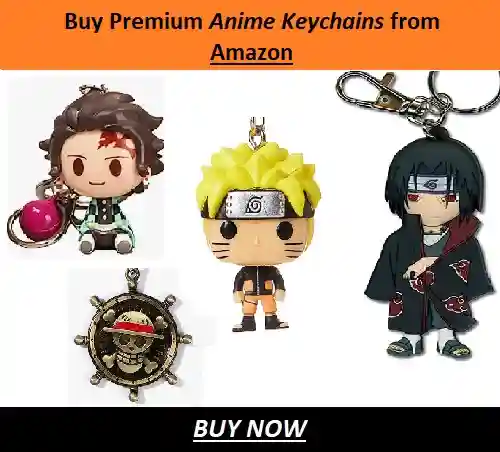 ---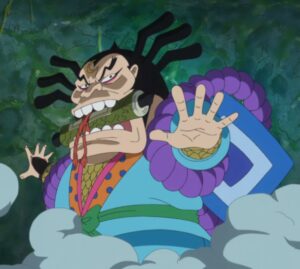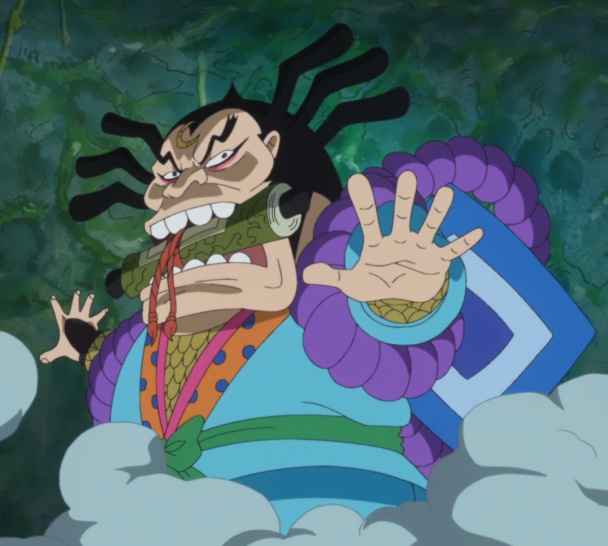 He is a Ninja from Wano and is known as Raizo of the Mist. Raizo is a very tall man with 311cm height and an exceptionally large face. He has a paramecia type Devil Fruit, Maki Maki no Mi.
It allows him to create and control scrolls at will that have special powers and abilities. He is extremely agile and has incredible speed. One of his remarkable ninjutsu skills is Stealth, which allows him to infiltrate any enemy territory without being noticed.
He possesses different types of shurikens, such as Flower Shuriken and Lightning Shuriken. He can also wield katanas.
---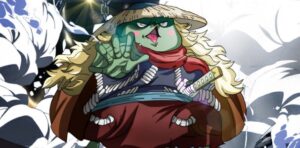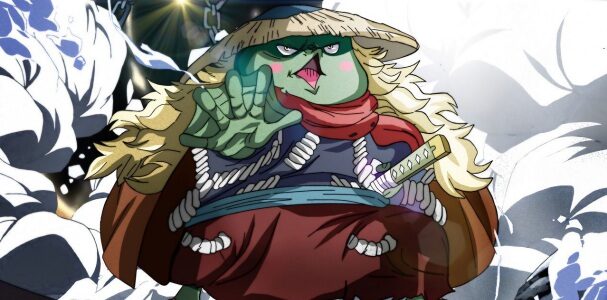 He is a fish-man who was shipwrecked in Wano as a child. After Kozuki Oden rescued him from citizens who attacked him due to his strange appearance, Kawamatsu started admiring him and later joined the ranks of Akazaya Nine.
Due to his abilities as a fast digger and swimmer, he was able to save Hiyori from Oden's castle twenty years ago. He possesses immense physical strength and is the strongest sumo wrestler in Wano. Kawamatsu also excelled in swordsmanship.
He wields a Shirasaya ( a simple wooden Japanese sword) and fights with a reverse grip. He can also use Armament Haki by infusing it with his sword.
---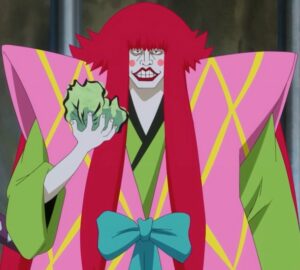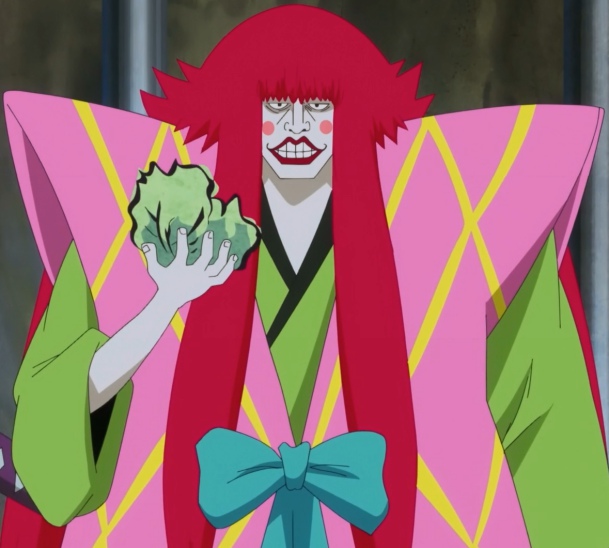 Kurozumi Kanjuro is a samurai from Wano. He possesses the power of a paramecia-type Devil Fruit that allows him to produce ink from his body and create tangible objects and even living organisms by drawing them.
He can also revert them back to being drawings. The strength of the created living beings depends on the quality of his drawings. However, the anime has already revealed that Kanjuro is a traitor among their ranks.
He belongs to the Kurozumi family and provides information on the movements of the Kozuki family to Orochi. He fought with Kikunojo after this revelation. Kanjuro lost the fight, but we have placed him at 6th position only because of his last technique, Fire Demon. Kanjuro put his life force to create the Fire Demon masterpiece, which can penetrate through the walls and burn anyone (even CP0).
---
Must Read- How Strong is King? (One Piece) | Power Comparison, History, Race
---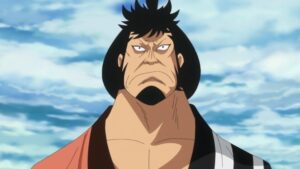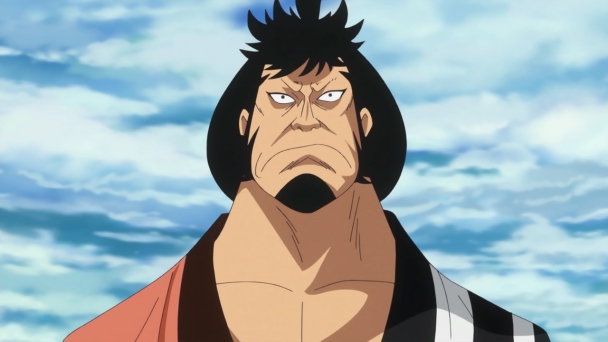 Popularly known as Foxfire Kin'emon, he is the captain of the Akazaya Nine. He earned his nickname due to his ability to generate and even cut through fire and is the only samurai who can do that. He uses one of Oden's signature techniques called Togen Totsuka, a technique of Oden Nitoyu style.
It allows him to harden his sword and then leap towards his enemy, performing an X-shaped slash. This technique was the reason behind Kaido's huge scar on his chest that he received twenty years ago due to Oden's combined efforts and his vassals.
Kin'emon can use Observation Haki as well as Armament Haki. Apart from these skills, he is also a paramecia type devil fruit user and possesses the power Fuku Fuku no Mi. It allows him to create all forms of apparel by placing a leaf or a stone on a person's head.
---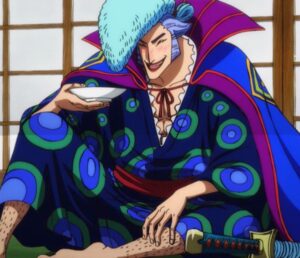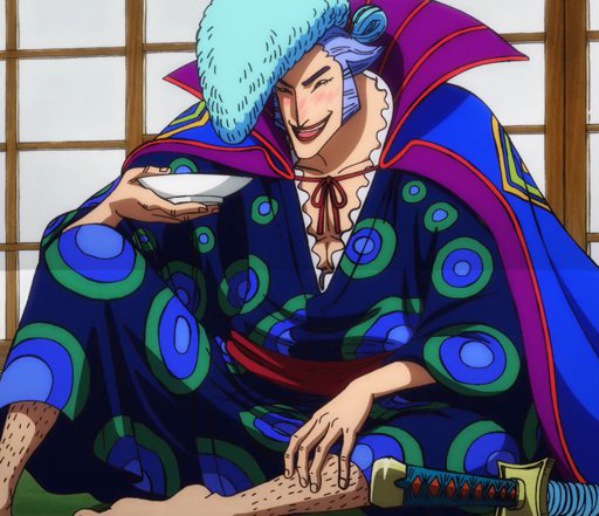 Denjiro is one of the strongest samurai in Wano. After Oden's death, he changed his name to Kyoshiro and became a Yakuza boss. He is one of the oldest friends of Kin'emon and both were the first to join the ranks of Akazaya Nine. He is an excellent swordsman capable enough to clash with Roronoa Zoro in terms of skills and can also use Togen Totsuka.
---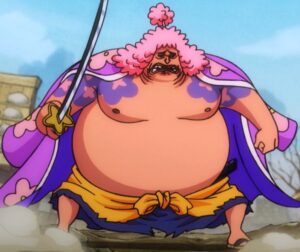 Going by the name of Shutenmaru after the death of Oden, he is, without a doubt, the strongest samurai in Wano. Initially, a thief, Ashura, changed his ways and joined the ranks of Akazaya Nine after Oden defeated him.
However, following his death, Ashura lost his purpose in life and returned to being a criminal and led a group of thieves called Mt. Atama Thieves. He has now rejoined the ranks and is fighting against the beast pirates alongside the Akazaya Nine.
Ashura is an exceptionally skilled swordsman, capable of inflicting a large cut across Jack's chest in a single blow, and can also use Togen Totsuka. His ability to use Armament Haki allows him to cut through Kaido's callous skin.
---
2) Inuarashi (Sulong Form)-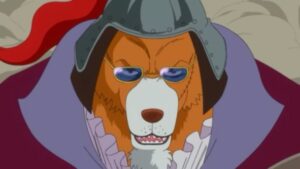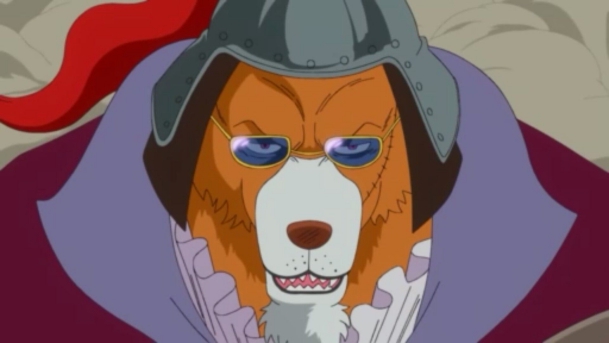 Note- Both Inuarashi and Nekomamushi are equally powerful in their Sulong form. We have ranked them based on our likings. 
He is a dog mink and is one of the two rulers of the Mokomo Dukedom. The mink tribe call him the "Ruler of the Day," and he was once a member of Roger Pirates and Whitebeard Pirates alongside Nekomamushi.
They both served Kozuki Oden as a member of the Akazaya Nine. He is able to awaken the Sulong, a transformation that some minks are capable of achieving while looking at the full moon. In this form, Inuarashi immensely multiplies his abilities.
The series has showcased that Inuarashi is extremely skilled in swordsmanship. He can also use Togen Totsuka, Observation Haki, and Armament Haki. Despite having lost his leg due to Jack's attack on the mink tribe, he is still one of the strongest Scabbards.
---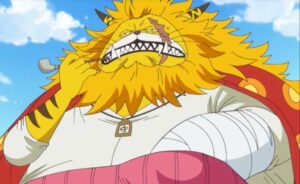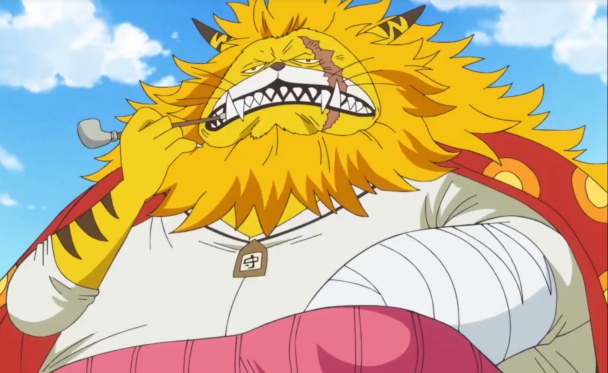 Nekomamushi is a cat mink, and just like Inuarashi, he is also one of the rulers of the mink tribe and calls him "Ruler of the Night". He can also use his Sulong form and is an excellent swordsman. He is capable of using Observation and Armament Haki.
Even though Nekomamushi and Inuarashi have almost all the same abilities, the former is somewhat stronger, and that is why he is ranked 1st on our list.
The Nine Red Scabbards are fighting valiantly against the beast pirates and as the battle continues, everyone is eager to know the changes that will take place in Wano. So, let's wait and see how the manga will continue this arc. Till then, stay tuned with us.
---
Do small things with great love.
Follows us on Twitter for more updates.
Also Read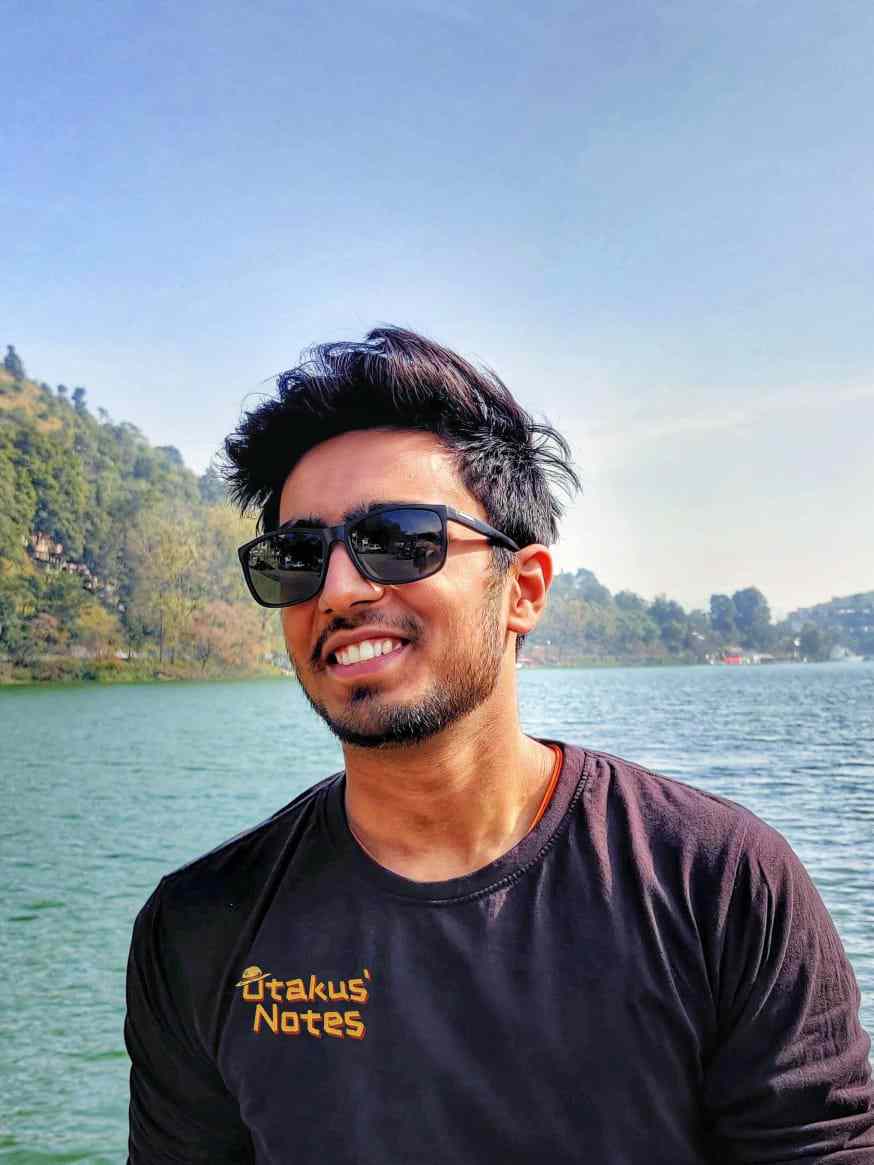 Engineering edified me dreams' propelling. And being an Otaku, a superlative dream of mine engulfs experiencing anime to its deepest quintessence and inditing my perspective towards it. Ultimately, anime blogging carved a path towards my desire and made me stand up to you.