Last updated on January 4th, 2023 at 12:34 am
This post is updated based on new theories and knowledge. 
We have all heard of manga but manhwa is still probably an unheard term for many people. Manhwa has been growing rapidly and it is not a bad time to start reading some good manhwa.
Similar to manga, manhwa also has a diverse genre and we will be focusing on the martial art genre in this article. So here are the top 10 best martial arts manhwa to read in 2022.
10) Player Kill-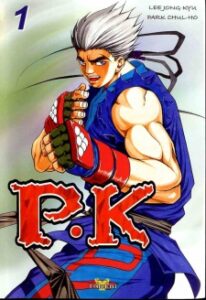 Player Kill is one of the best martial arts manhwa to read in 2022. Yonggi is the star of this story who is a proficient martial artist. But he gave it up and swore not to fight ever in his life after his teacher passed away. He still tries to come to the rescue for the weak people and simultaneously hides his strength.
One day Yonggi meets one of his old associates called Gihoon. He introduces Yonggi to a new world of prized fighting that forces him to rethink his values.
---
9) Fight Class 3-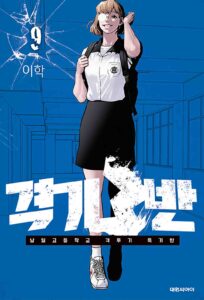 The world as we know has changed and Korea has emerged as the country of the global capital of national sports. All the gifted students of martial arts attend Nam-II High School.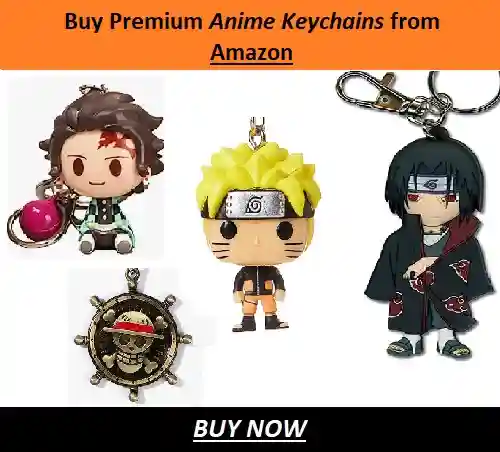 Among them, there is one student named Jiu Ji Tae who feels completely out of place in the school. He feels like a total weakling. However, he may just have a trump card at fighting through jiu-jitsu and cover his weakness.
---
8) Veritas-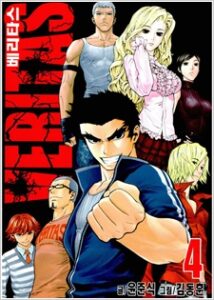 Every high school kid dreams to be the strongest and Gangryong is also no exception. He is just a simple high school kid who has the same dream. He has a way to make that dream come true after meeting Yoochun.
Yoochun teaches him a powerful move that will help unlock Gangryong's true potential. After one year, Gangryong is suddenly informed by some people that his master has passed away.
As a result, he is forced to follow them to a school where all the students have the ability to use supernatural powers. Now the question arises as to whether Gangryong can survive among them. 
---
7) Zen Martial Arts Academy-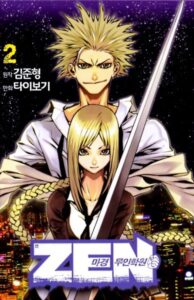 There is a special power that exists inside everyone and it is very important in the world of Martial Arts. In this story that power is called Zen and our protagonist, Mingyum has none of it.
He wishes to become the strongest martial artist in East Asia but it is going to be a lot difficult for him. One day after an argument with his sister, he runs away from home and ends up in a bad neighbourhood.
While trying to save a girl there he gets pretty beaten up. But suddenly a foreign girl appears and announces herself as his fiancee adding a whole new level of twist to the story.
---
6) Murim Login-
Murim Login combines with the world of martial arts. In the world of Murim Login hunters exist to hunt monsters that terrorise the cities. Our focus is on a low-ranked hunter named Jin Tae-Kyung. Fate plays a game with him as she somehow picks up a VR device.
Later he finds himself logging into the game of martial arts. The best part is that when he exits the game he takes those powers into real life. However, he ultimately makes a hard decision to return to the game as he cares for his fellow NPC friends.
---
5) Nano Machine-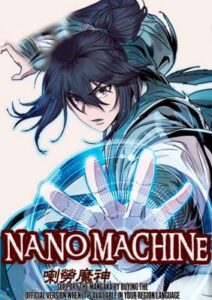 Nano Machine is all about the journey of an individual rising to be the best military craftsman, the world has ever seen. The person we are talking about is Cheon Yeo-Woon who is also a vagrant from the Demonic Cult.
One day he gets a surprise visit from his relative in the future who inserts a nanomachine into his body. This may just be the turning point in his life as it will allow him to bypass the Demonic Cult.
---
4) The Undefeatable Swordsman-
Sung Woo-mun stars in the story of the Undefeatable Swordsman. He is a powerless kid who doesn't even possess any intellect on the sides.
Growing up he has always been mocked by his entire village. All of these changes when he turns 20 as has a revelation. A great power starts forming inside the canvas that may turn around the village idiot's life.
---
3) The Breaker-
Shioon studies in the Nine Dragon High School where his everyday life is made hell by the bullies. He refuses to fight back and gets told off by his English teacher named Chun Woo.
Shioon decides to learn martial arts and on the way comes across Chun Woo who uses secret martial art techniques against a group of men who had cornered him.
Shioon later uses that scene as a way to blackmail Chun Woo into teaching him martial arts as a new journey begins for Shioon.
---
2) Legend of the Northern Blade-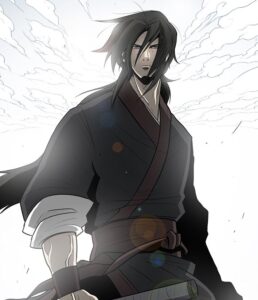 Legend of the Northern Blade is the best martial arts manhwa to read in 2022. Northern Heavenly Sect is a group of brave warriors that has protected the world against the evil Silent Night for a long time.
But one day the Fourth Generation leader gets accused of cooperating with the enemy and he commits suicide to protect his son, Moowon.
Moowon has to technically lead an imprisoned life till one day a Silent Night attack allows him to escape. Moowon starts training on his own as he swears to avenge his father's death and protect the world from the real enemies.
---
1) Omniscient Reader's Viewpoint-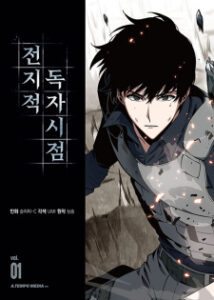 Omniscient Reader's Viewpoint is one of the best martial arts manhwa. We never consider ourselves the protagonist of our journey and neither does Kim Dokja. He just loves reading web novels and lives his life through Junghyeok, who is the main character of the story.
After finishing the novel, Dokja gets a message from the author and suddenly the fictional world becomes a reality. Fate smiles upon him as he is thrown into a world where he finally has to become the protagonist of the story.
---
Must Read – Top 20 Most Addictive Anime Series Ranked
---
On that note, we conclude our list of the top 10 best martial arts manhwa you should read. There are many martial arts manhwa out there but if you reading one for the first time, you should definitely try one from this list. We will be back with more top 10 articles, so stay tuned for more.
References-
Image Source- MAL, ANN
---
Do small things with great love.
Follow us on Twitter for more post-updates.
Also Read –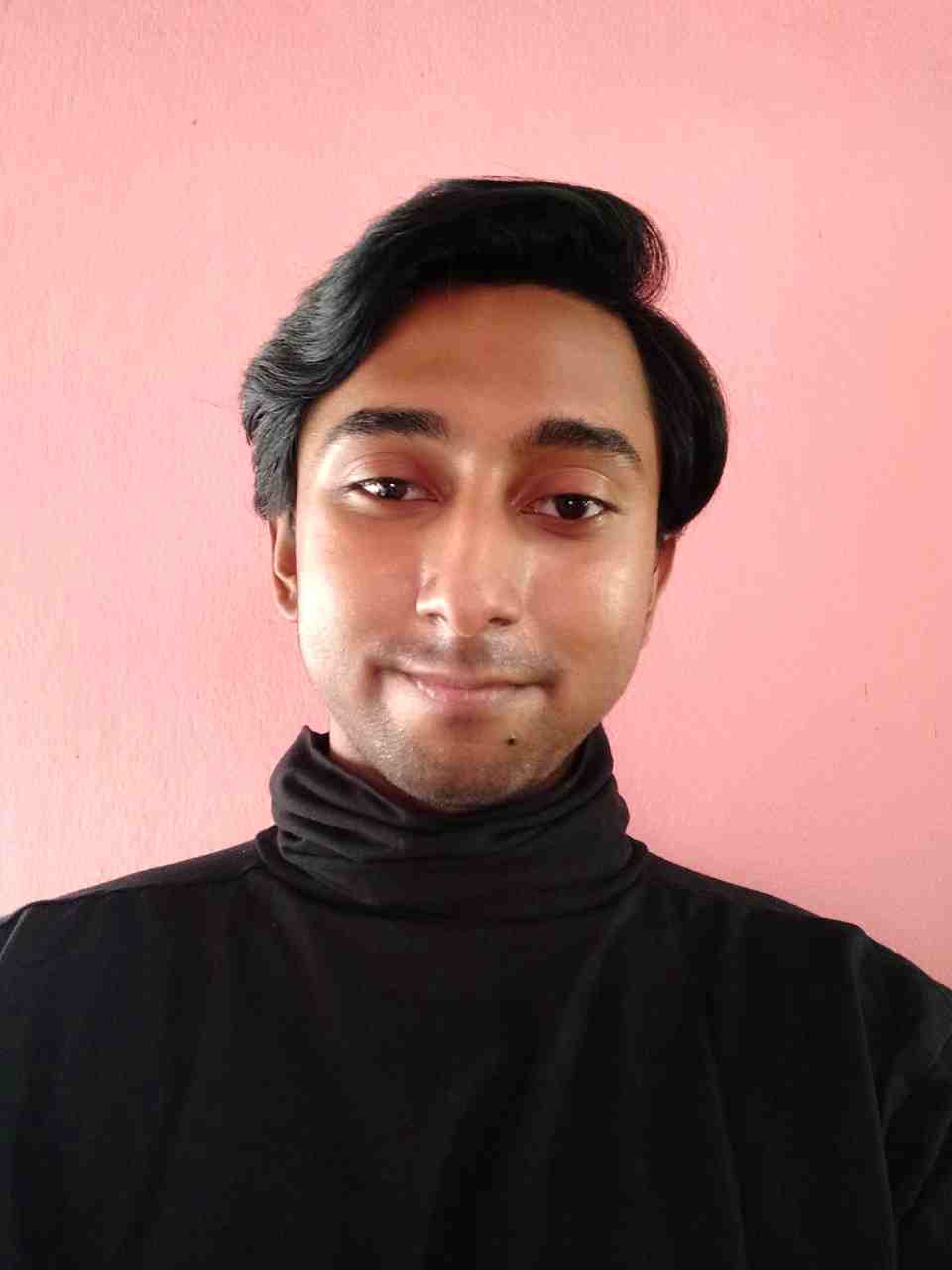 Life took a sudden turn for me when I finally decided to watch Kimi no nawa & Clannad. While both of them made me cry and introduced me to this vast world of anime. The Anime and Manga world is an escape for me from this complicated real world and serves as a relief. Being a content writer for OtakusNotes still feels like a dream and has been one of the best things to happen to me this year. It has been a productive distraction for me and I am loving every moment of it.