Last updated on August 25th, 2023 at 11:22 am
Jujutsu Kaisen season 1 created waves in the anime community due to its famous characters and fantastic storyline. The most famous of all were Gojo Satoru and Sukuna, who single-handedly became the faces of the franchise.
Season 1 had 24 comedy, wholesomeness, action, and character development episodes. The overall tone of season 1 was very lighthearted, and the horrendous theme took a step back.
Fans continuously demanded season 2 even though season 1 was still unfinished; luckily, the production committee responded by announcing Volume 0 of JJK Manga into Anime. The second season has also been announced for this year and will begin on July 6, and it is expected that the second season will have 24 episodes as well.
Jujutsu Kaisen Movie 0 focused more on Yuta, supposedly the first author choice for the series's MC. Still, in the end, he decided to go with Itadori as the leading character in the franchise.
The story focuses more on current second years, such as Maki, Yuta Okkotsu, Panda, and Todo. We also see Gojo's backstory, Geto's origin, and how he turned himself into a villain.
The film became a massive success in Japan and was a super hit worldwide due to its fantastic animation and unique plot. The magical vibe of theater always hits differently.
However, some people may have missed the chance to witness it, and some may have become aware of JJK movies, so in this article, we will cover everything regarding where to watch JJK.
Where can we watch Jujutsu Kaisen Movie 0?
As the movie was part of a massive franchise, many streaming platforms bought the rights to telecast it.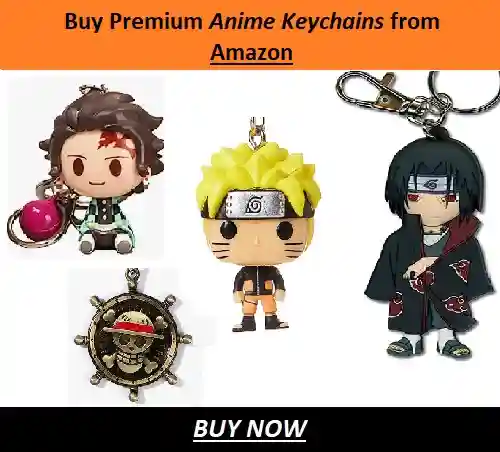 They contributed to its commercial success since some people, after Covid, preferred to sit at home and watch it from comfort rather than tackle huge crowds.
1) Amazon Prime
The series is available on Amazon Prime and can be viewed, but you need to take a paid subscription to view it; you will be given 30 days to try the platform, and if you don't feel good, you can cancel before you start paying.
The series is available in Japanese and Thai, but there are many subtitles aside from English that can be viewed, and the quality of the movie is also good.
Availability: Singapore, Malaysia, Thailand, and Indonesia

Language: Japanese, Thai
---
2) Netflix
Pre-Covid Netflix used to have little anime, as it was not well known, but since Covid, anime has become a very trendy and famous genre, and many people watch it.
And since it is one of the biggest OTT platforms, they quickly acquired the broadcasting rights for their viewers.
To view it, you need to be a paid member of Netflix. However, the service is only available in Malaysia, Thailand, and Hong Kong. For an international viewer, you will need a VPN.
Availability: Hong Kong, Malaysia, Thailand

Language: Japanese, English, Thai
---
3) VRV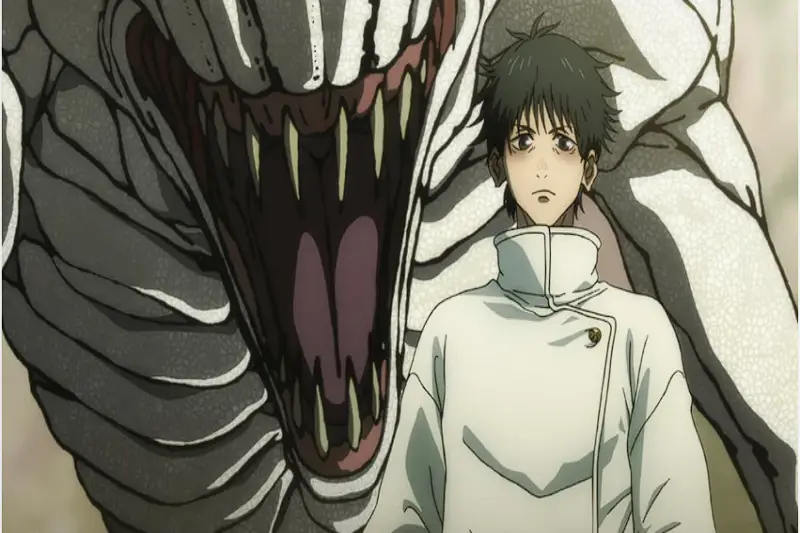 VRV is a new subsidiary of Crunchyroll and can be used to watch many famous movies and anime from the US. This service is only available to people living in the USA and cannot be accessed by residents of other countries.
One good thing about it is that VRV also has many classics from 1980–2000 that can be viewed on their site by becoming a paid member, and it is relatively cheaper than other platforms.
Recently, VRV was merged with its leading company, Crunchyroll. For many years, it existed as a subsidiary of Crunchyroll, but due to low traffic, it was decided to submerge it back into Crunchyroll.
Availability: USA

Language: Japanese, English
---
Is Jujutsu Kaisen 0 Available On Crunchyroll?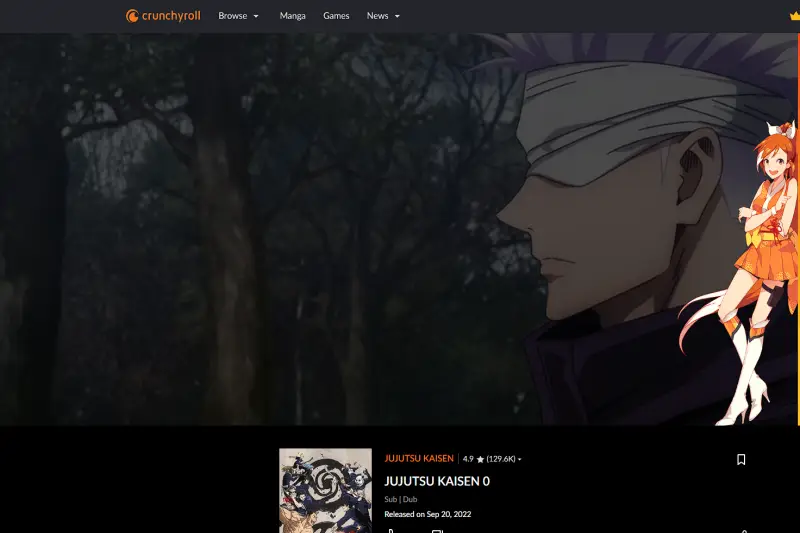 As it is the biggest anime platform on the planet and the JJK movie is also a blockbuster, it would only be weird to think of Crunchyroll not having the rights to the movie.
Crunchyroll was the first streaming site to get rights outside Japan for its premiere. The movie was released within six months outside Japan on Crunchyroll, while others took time to get the rights.
It is available in almost every part of the world and can be watched easily; to watch it, you need to take a paid subscription to the platform, where you will also get a 14-day free trial, and you can decide whether you want to pay for the site.
---
Conclusion
Jujutsu Kaisen is on the top 10 list of the most-grossing anime movies of all time in Japan as well as globally, and not wanting to watch such a masterpiece might end up regretting it, as the second season is just around the corner and you need some information that has been shown in the movie.
This article covers all the major streaming platforms and the details required to watch the movie on your phone, laptop, or PC.
---
Do small things with great love.
Follow us on Twitter for more post-updates.
Also Read:
I am a first-year student pursuing Data Science and Artificial intelligence and have always been mesmerised by AI and wish to build one for my own in future. In my free time, I like to watch Romance Anime or read Seinen Manga.