Zom 100 Chapter 59 will now start yet another exciting arc. The group takes off to their new tourist spot, reaching Japan's Biggest Active Volcano, Mount Aso, in Kumamoto prefecture.
We see a few comedic interactions between Akira, Kenichirou, and Shizuka. Just then, they ran out of gas in the middle of the mountains. Izuna and Takeru notice a light in the distance and set out to find gasoline.
Suddenly, it started raining, and we had a fun conversation between Takeru and Izuna. Takeru wants to complete his wish in the Bucket List: hitchhiking. At the right moment, he also finds a car and three people headed in the same direction.
We get an introduction to these new characters: Kazuki, Selina, and Mercy. We also know the shining light comes from the Yamagami Family Manor. Mercy talks about how the disappearances of humans have occurred in this region.
However, Izuna understands this is far from reality, and Mercy also says he was joking. They now enter into the manor only to find it deserted. Kazuki and his girlfriend Selina start having fun in the car as Izuna and Takeru examine the mansion.
But, suddenly, they are surrounded by zombies. Izuna also finds a basement and wants to explore it. Mercy is also attacked and killed by an unknown person or zombie. 
The basement looks like a summer scare dare for Izuna, and she wants to proceed with the exploration. Meanwhile, we see Takeru's frightened expression and the face of a new kind of zombie elsewhere in the mansion.
---
Zom 100 Chapter 59 Spoilers & Predictions
This new arc will be focused on completing some of Izuna and Takeru's Bucket List items. They are the stars of this arc, and it has been a considerable time since we saw Takeru take a significant role in an arc.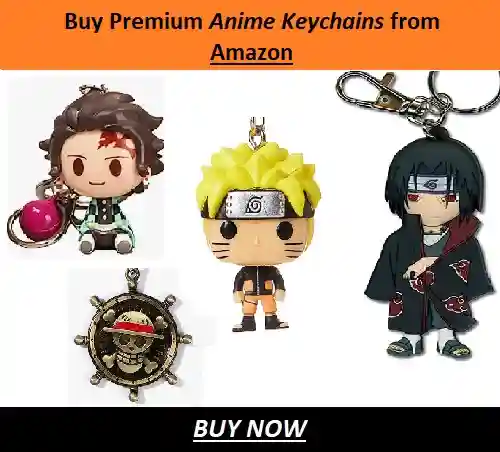 Since they found the basement, Izuna and Takeru would now proceed to learn about the mystery of the Yamagami Family Manor. If the rumors about this mansion are true, they might find a lot of skeletons in this basement.
This would be the conclusive evidence that the Yamagami family had still been hunting humans. It would also prove Mercy's theory about the disappearance of human beings around this region.
According to him, these rumors have spread since the Edo region, and we finally get to see if they are true. Some of this information is likely true, as they wouldn't need a hidden basement otherwise.
The lights have also been switched on to lure travelers, and this location would serve as the perfect spot to do all these illicit activities. No one would check on it since the Manor is buried deep in the mountains.
And there is also a new type of zombie, which directly opts to kill Mercy. This zombie might be the present head of the Yamagami Clan to show that the clan members are still trying to have fun even after turning into zombies.
In the next chapter, we will see a confrontation between this zombie and Izuna, Takeru. Izuna would be quick to learn the skills and weaknesses of this zombie, and both of them could effectively kill it or escape the Manor.
The arc might also go on till Chapter 60, as Izuna and Takeru would first need to explore the basement and solve the mystery of this mansion.
---
Zom 100 Chapter 59 Release Date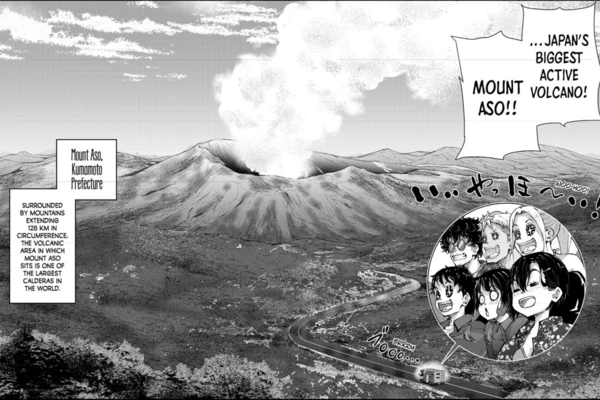 According to the schedule, Zom 100 Chapter 59 should be released on October 18th. The official Viz website has also updated its release date, and we can see how this arc will shape out in the next month.
The raw scans and full spoilers might not be released for a few upcoming chapters. However, we will update the spoilers in the articles when they are released.
These are all of our prediction theories regarding Zom 100 Chapter 59. Check out some of our other weekly update articles here while we develop newer and exciting articles.
---
Do small things with great love.
Follow us on Twitter for more post updates.
Also Read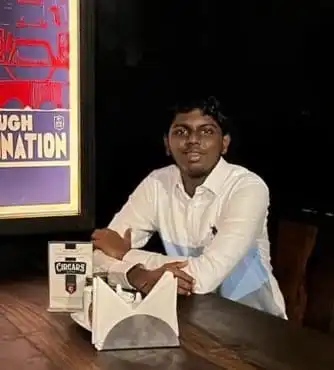 Eswar Keshav is an ardent anime fan for more than a decade. Along with this, he also has been following anime and manga updates for years. He is also enthusiastic and passionate when it comes to writing about his favorite things. Combining his love for writing and his love for anime and manga, his articles speak of his love for the genre.