Last updated on January 27th, 2022 at 10:35 pm
Any anime fan would know that there are many animes that are actually not suitable for kids. But there are also some in the bunch that is perfect for children to watch. And that's why we have come with a list of Top 15 Best Anime For 10-Year-Olds on Netflix Ranked.   
Every one of us has watched these shows while we were growing up. These animes not only impart educational and moral teachings but are also entertaining and humorous.  
In this list, we also have some animes that 13- year-olds or older fans can appreciate. But, younger children can also comfortably watch these animes and enjoy them to the fullest. We are presenting our picks for the Top 15 Best Anime For 10-Year-Olds on Netflix Ranked. 
Top 15 Best Anime For 10-Year-Olds on Netflix Ranked-
15) Sore Ike! Anpanman (6.45) –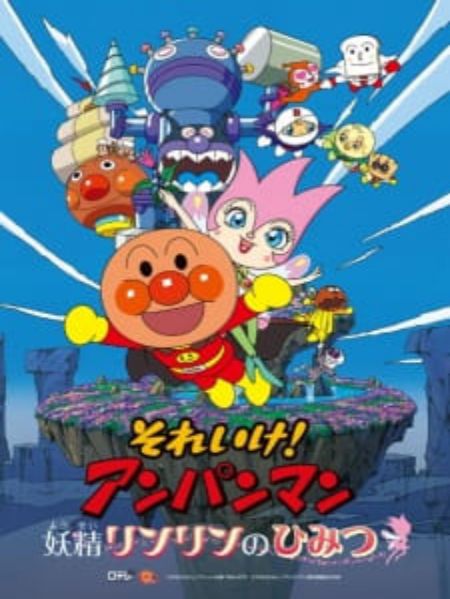 Anpanman is easily one of the most favorite superheroes ever. He comes into life when a star falls into a bakery's chimney and then lands on a dough.
This dough comes to life and takes the form of a superhero, who is literally made of Anpan, a Japanese sweet roll bread filled with red bean paste. With his friends, he helps the weak and malnourished and fights with the evil Baikinman. 
---
14) Ninja Hattori-kun (6.85) –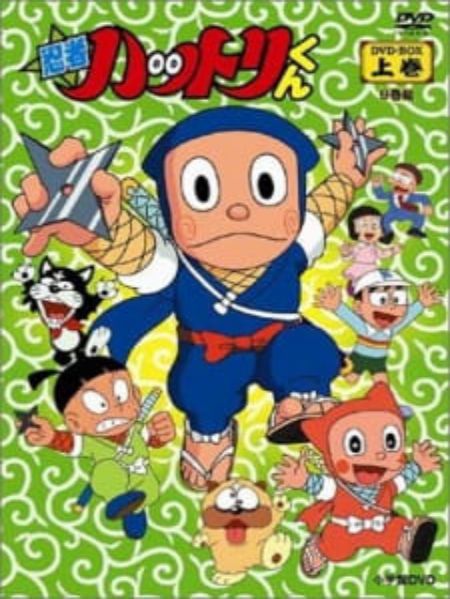 This anime talks about the Hattori, who is a ninja from the Iga mountains. While searching for a place to live, he comes to the Sanyo family to be a lodger so that he can go to a regular school. 
He quickly becomes friends with Kenichi Sanyo and spends his daily life with him and his friends. With them, he counters many challenges mostly presented by another rival, the Koga ninja, Kemumaki. 
---
Must Read - Top 15 Best Anime on Netflix UK 2021 Ranked
---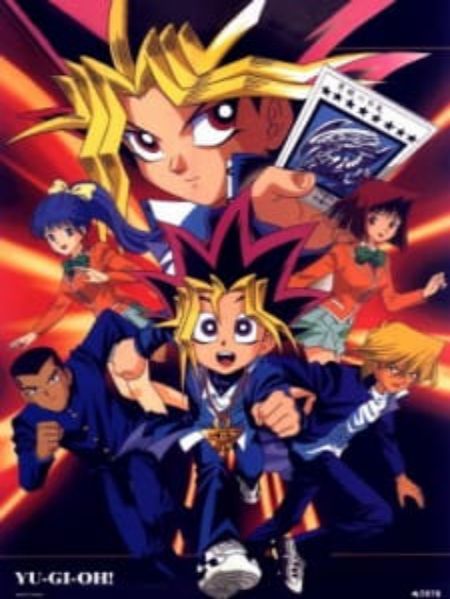 Yu☆Gi☆Oh! is an anime that can be enjoyed by 13-year-old or older fans on Netflix. Yuugi Mutou is a weak boy who is very attached to Millennium Puzzle, an Egyptian artifact.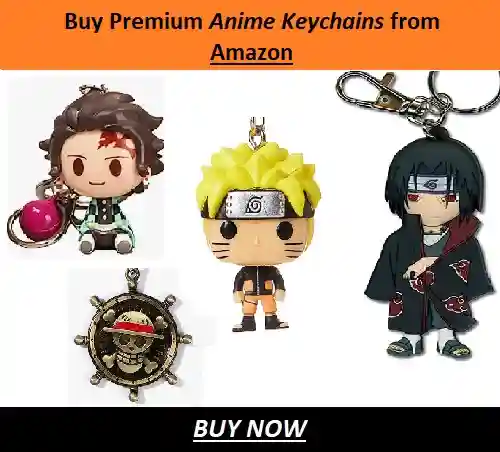 But after he completes this puzzle, the spirit of the King of Games possesses him. This new personality, Yami, is completely different from Yuugi's own character. 
Whenever Yuugi is in trouble, Yami takes over him and, he then drags his enemies into the Shadow Game. Upon winning this game, he can make his rivals face the malice that resides in their own heart.
---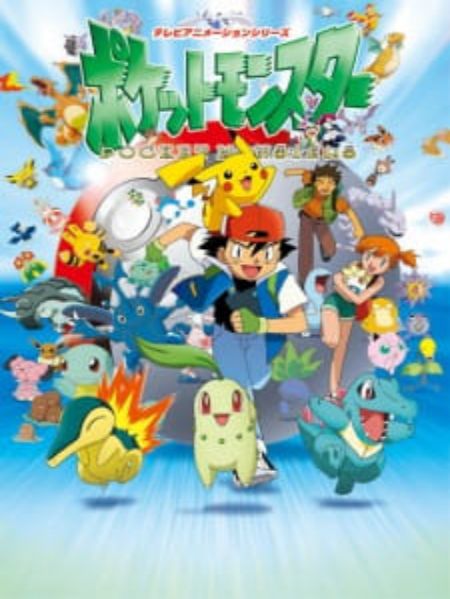 Even if some is not anime fan, there is a high chance that they have watched Pokemon. It is one of the best animes that 10-Year-Olds kids can watch and have a taste of what anime is all about. 
This show centers around Pokemons, who are creatures of many sizes and have different kinds of powers. Pokemon trainers train them to participate in battles with other Pokemon trainers.
Satoshi wants to be the best Pokemon trainer in the world. Hence, with his most trusted companion Pikachu, an electric type Pokemon, he sets on his quest to be the Pokemon Master. 
---
11) Captain Tsubasa (7.40) –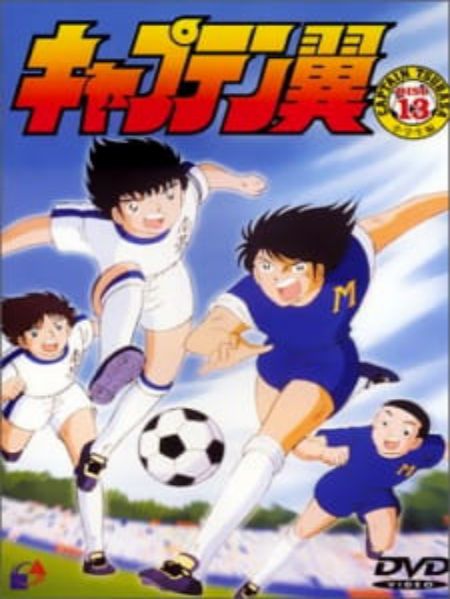 Captain Tsubasa is one of the best sports anime for kids to watch on Netflix. 
It tells the story of a passionate and aspiring soccer player, the 11-year-old Tsubasa. Soccer is not just a sport for him but his obsession.
When he moves to a bigger city, he faces new challenges that help him grow as a player.
He understands that he might have been good in his previous school, but in his new school, he is no longer the best.
With many talented rivals and good friends beside him, Tsubasa works hard to be better in soccer than ever before. As, he dreams of only one thing, which is to represent Japan in FIFA. 
---
10) Bishoujo Senshi Sailor Moon (7.70) –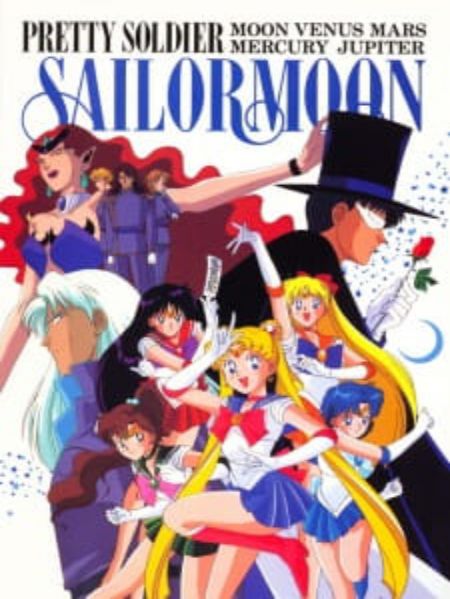 One of the most loved magical girl anime is Sailor Moon that even 13-Year-Olds can enjoy on Netflix. This centers around Usagi, an airheaded girl who is anything but extraordinary. 
Her life completely changes when she saves an unusual cat with a moon symbol on its forehead. From the cat, Usagi gets to know about her role as a guardian of the Earth. She is given a brooch that makes her transform into her Sailor Moon self. 
---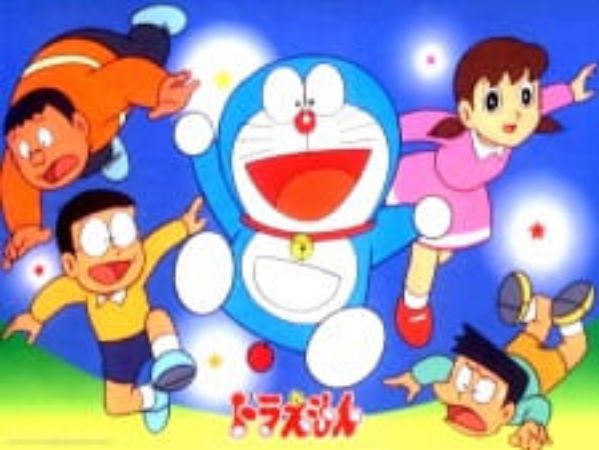 Doraemon is a classic anime that we do not get bored of at any age. It is one of the best anime for 10-Year-Olds on Netflix, and every child should watch it. 
It tells about the robot Doraemon who comes from the 22nd century to Nobita, a helpless and hopeless child. His main goal is to change Nobita for the better and change his miserable future. 
With his many futuristic gadgets, Doraemon helps Nobita with his day-to-day problems. All in all, it is a fun, educational, and engaging show that is still very much loved by all.
---
8) Crayon Shin-chan (7.73) –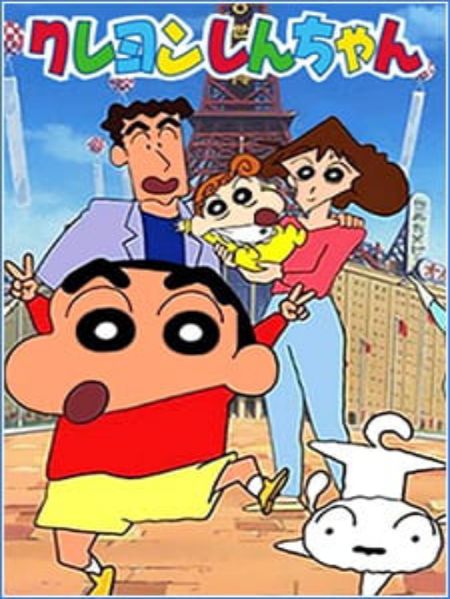 Another classic anime that is very entertaining for 10-Year-Olds kids is Crayon Shin-chan. Shinnosuke Nohara is an upbeat and troublesome kid that lives with his parents and a dog. 
He also has his group of friends with whom he forms the Kasukabe Defense Force that specializes in promoting peace in their city.
His weird but funny antics are what make this anime so popular and enjoyable. Most of the time, he does not act like a child as his behavior, and most of the things that he says are sometimes almost questionable. 
---
7) Digimon Adventure (7.77) –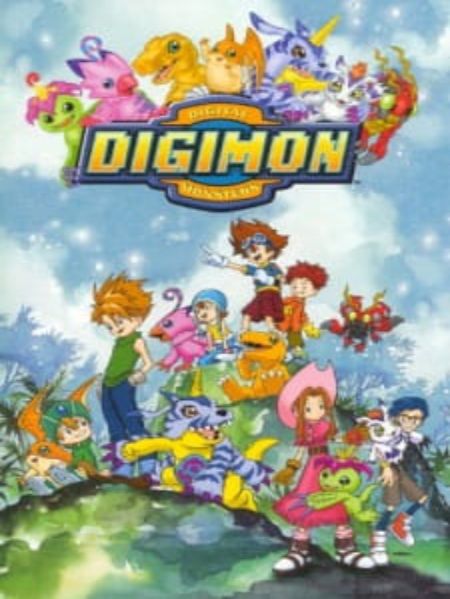 Digimon Adventure is the best kid anime on Netflix in 2022. It is about creatures of the digital world called Digimon.
When a group of students goes on their summer trip, they get transported to a fantastical world inhabited by Digimons.
Now, these seven children, with the help of these Digimons, must figure out a way to return back home. At the same time, they need to fight evil beings and find out their purpose in this foreign land. 
---
6) Gake no Ue no Ponyo (7.89) –
Ponyo is the best Netflix anime for 10-year-olds. One of the best films by Hayao Miyazaki is Ponyo which is easily available on Netflix.
Ponyo lives with her father and siblings under the sea as a goldfish. One day she sneaks away and gets trapped in a jar. 
It is then that a boy named Sousuke finds her and takes her out of the jar. He cuts himself in the process and, Ponyo licks the wound to heal him. 
In doing so, Ponyo grows limbs, and after spending time with her new friend, she wishes to live as a human. The question is whether her father will allow that or not.
---
Must Read - Top 5+ Gory Anime on Netflix 2021
---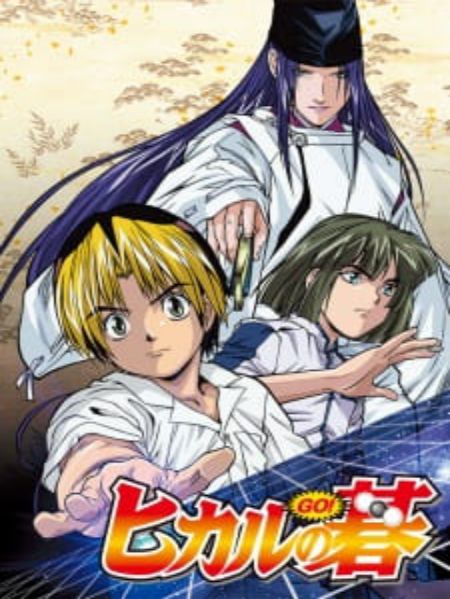 Fans of any age will be able to enjoy this anime Hikaru no Go. Hikaru Shindou's life takes an unexpected turn when he suddenly finds an old Go board.
After touching it, Hikaru becomes unconscious and, from then on, starts hearing the voice of a Go master's spirit. Sai was a renowned Go player and instructor for the Japanese emperor.
He now wants to continue playing through Hikaru. Even though Hikaru was not interested at first, he slowly discovers his own passion for this game. 
---
 4) Cardcaptor Sakura (8.15) –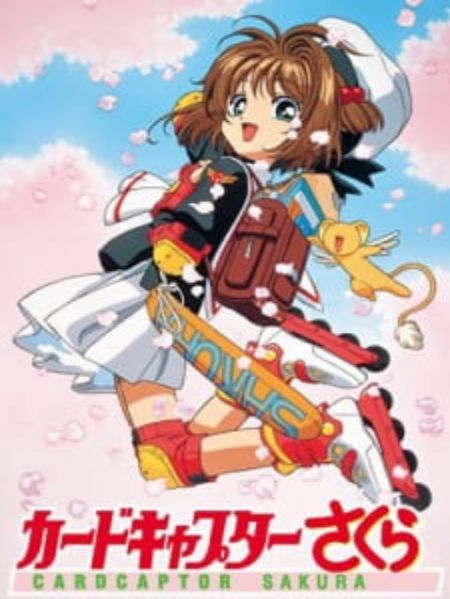 Cardcaptor Sakura is a classic shoujo anime that tells about Sakura Kinomoto. She is a fourth-grader who gets hold of a book containing cards. 
She accidentally scatters these highly powerful and dangerous cards all around the world. Keroberos, a demon residing in the book, also awakens and gives Sakura the power of the Sealing Key. 
Thus Sakura becomes the Cardcaptor who needs to use her powers to stop the cards from causing mayhem.
---
3) Detective Conan (8.16) –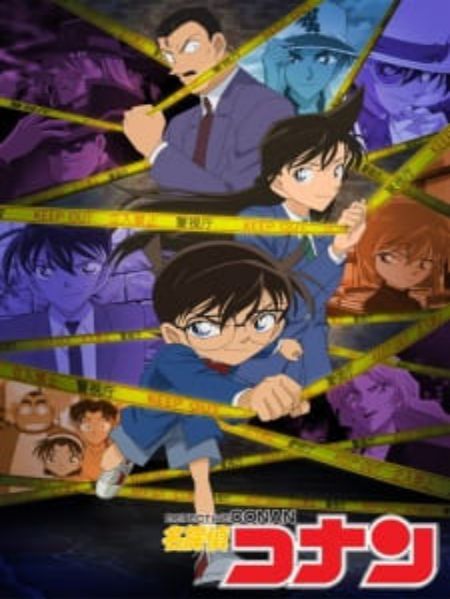 Detective Conan is one of the best anime for 13-year-olds on Netflix. Here we see Shinichi Kudou, a teenager who is famous for solving many cases. 
When he runs into some suspicious men, they force-feed him.  
Fortunately, he only regresses to his seven-year-old form. However, he retains his original intelligence and maturity, which he uses to solve all the cases in the future. 
---
2) Tonari no Totoro (8.27) –
Tonari no Tororo is the best anime for 10-year-olds on Netflix. It is available on Netflix for everyone to enjoy.
When Satsuki and Mei relocate to a countryside home with their father, they never thought they would encounter a strange neighbor.
One day, when Mei was chasing a creature she accidentally encounters a giant spirit, called Totoro in the forest nearby. It is then that the two sisters become friends with this mystical creature and actively go on fun adventures with him.
---
1) Sen to Chihiro no Kamikakushi (

8.79)

 –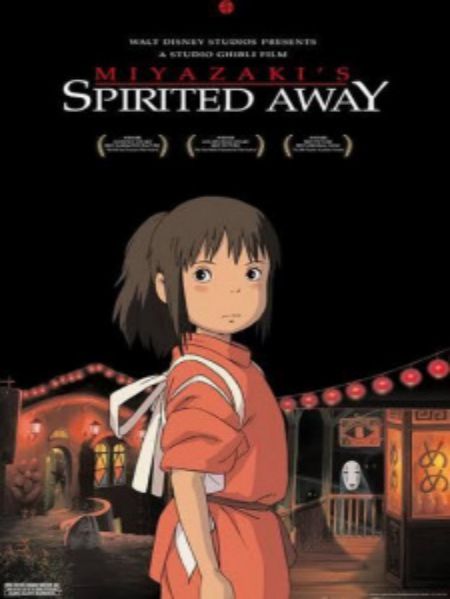 Sen to Chihiro no Kamikakushi is one of the best anime movies that 10-Year-Olds can enjoy on Netflix. It tells about a girl, Chihiro, who gets spirited away to the world of spirits with her parents.    
One day while moving to another place, Chihiro and her parents end up in an abandoned amusement park. From there they somehow enter the spirit realm. There she encounters many fantastical creatures and adventures, all the while trying to survive in this strange realm.
---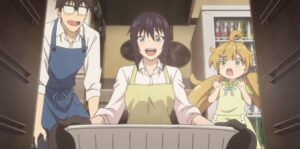 Must Read- Top 6 Best Parenthood Anime Shows (Stories about Raising Kids): Episode Count and Where to Watch
---
We hope we were able to satisfy all our readers with our list of Top 15 Best Anime For 10-Year-Olds on Netflix.
All these shows are not only for children, but adults can also enjoy them. They are the first to introduce anime to many of us, and we still look back to those memories with fondness.
Stay tuned for more exciting articles and news on your favorite anime/manga/manhwa/webtoon.
---
Do small things with great love.
Follow us on Twitter for more post updates.
Also Read-
Top 10 Best Funny Anime on Netflix (2021) Ranked

(2021) Top 20 Best Action Anime on Netflix Ranked

Top 10 Fighting Anime Like Baki on Netflix Ranked

(2021) Power of Gods in Record of Ragnarok Netflix

(2021) Top 20+ Best Yuri Anime on Crunchyroll, Netflix, Hulu & more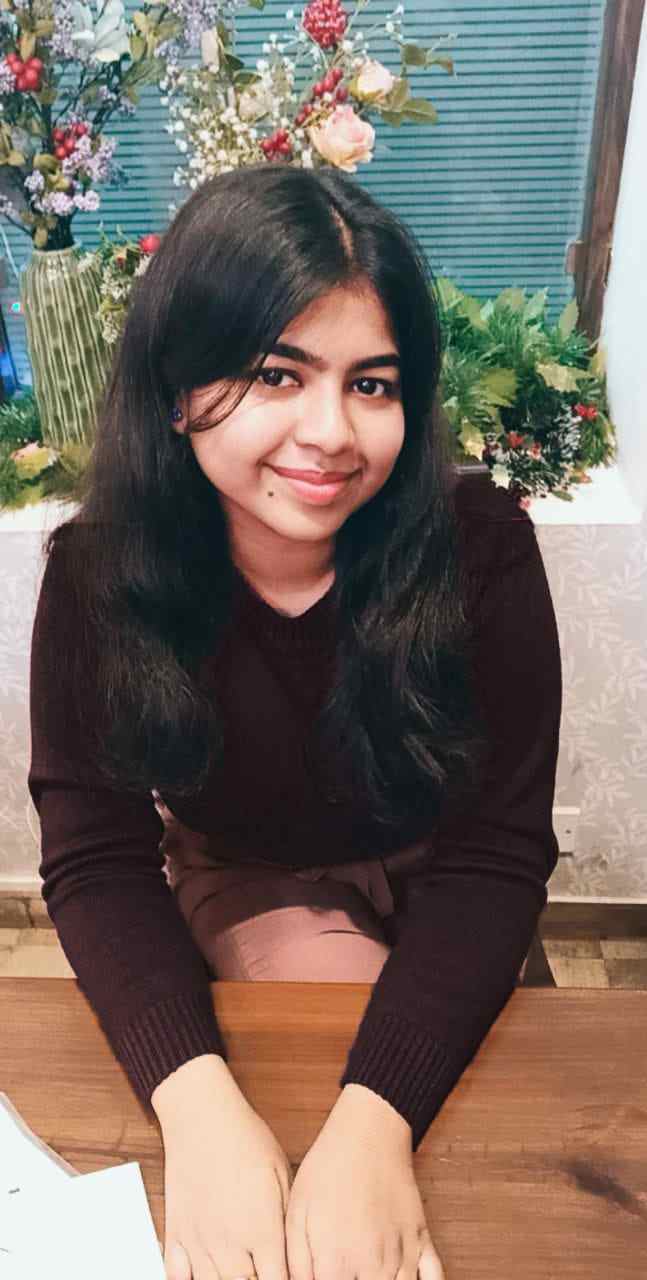 When I'm not writing for Otaku'sNotes, I can be found reading manga, watching anime, and shipping anime couples like there's no tomorrow. I also occasionally venture out whenever I need a reality check, but then soon, I find myself creeping back into my cozy abode. Nonetheless, I'm happy that I can write about my favorite topics and share my articles with enthusiastic readers.