Last updated on September 25th, 2023 at 12:31 pm
Jujutsu Kaisen Chapter 236 may just be the biggest and most shocking chapter of the manga yet. The upcoming chapter will be the conclusion of the decisive Gojo vs. Sukuna fight in Shinjuku. The ending will be something that will not only leave readers completely speechless but also be a very significant point in the story.
It has been a wild ride to figure out who will win throughout the whole fight, with the readers' perceptions changing with every explosive chapter. But with Chapter 236, we finally know for sure who is the strongest in the Jujutsu Kaisen universe. But no more dwindling; let's talk about Jujutsu Kaisen Chapter 236 spoilers and release date.
Jujutsu Kaisen Chapter 236 Spoilers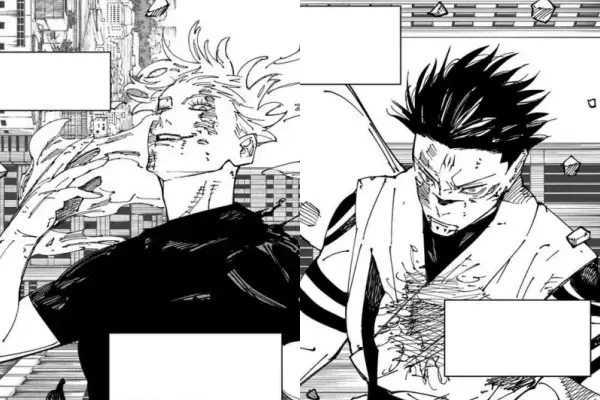 Chapter 236 begins with a scene that seems from the time when Gojo was still a student. Geto greets him, to which Gojo says that it's awful because he's told his students that when one dies, they are completely alone. It's clear that Gojo is dead.
When Geto asks why it matters if he was right or wrong, Gojo pushes that it matters. He's also about to say something about his father before he drops the topic, commenting that he's left that in Shoko's hands.
Geto asks Gojo how the infamous King of Curses was. Gojo truthfully answers that Sukuna was very powerful and he won without even putting his all to the fight. He comments that Sukuna probably would've also won even if he didn't use the Ten Shadows Technique.

Gojo admits that he's given his all to the fight. He's trained his body and his cursed techniques, yet he couldn't get Sukuna to give his 100%. But it was fun and he hopes Sukuna will understand his dedication.

He says that he's just happy he didn't die of disease or time, but was killed by a powerful opponent. Geto says that he's happy Gojo is satisfied with this. Gojo also meets Nanami and Haibara who make fun of him.
When Gojo asks how Nanami's last moments were, he says that he once asked Mei Mei about death and she advised him to go north if he was trying to find a new side of himself or go south if he wanted to stay himself. After death, Nanami chose to go south. And his last moments weren't bad because of Haibara.
Gojo finally bids farewell to everyone who died before him. There are Yaga, Riko, Kuroi, Nanami, Haibara and Geto.
Back on the battlefield, Sukuna explains how Mahoraga adapts more quickly to a cursed technique the more times he's taken a hit. After facing Gojo's Infinity so many times, the Shikigami adapted its cursed technique to neutralize Infinity. 

When Mahoraga aimed the slice toward Gojo, it was not only trying the cut through Gojo but the world itself. That is why Infinity didn't stand a chance against it because if the world can be cut, then so can Infinity.

It's then finally shown that Gojo is dead. His torso is sliced in half, with his legs still standing while his upper body lies dead. 

Sukuna says to Gojo's corpse that he did good and he'll always remember Gojo. He then says not to disappoint him.

The one who's entering the battlefield next is the Thunder God: Hajime Kashimo.
---
Jujutsu Kaisen Chapter 236 Release Date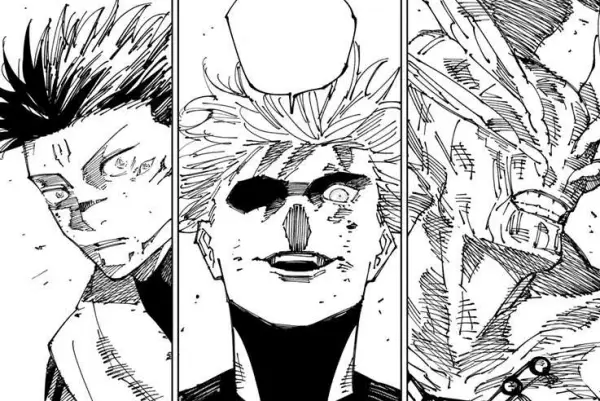 The shocking Chapter 236 of Jujutsu Kaisen will be released on Sunday, September 24, 2023. The chapter will be available online on Viz Media and Manga Plus, the officially affiliated platforms of Shueisha. Readers will find the chapter on these sites on the official date of release, though the exact time of release will differ in different parts of the world.
Here are the times when Jujutsu Kaisen Chapter 236 will be released in different time zones around the world:
Pacific Standard Time: 7 AM, Sunday, September 24, 2023
Eastern Standard Time: 10 AM, Sunday, September 24, 2023
Greenwich Mean Time: 3 PM, Sunday, September 24, 2023
Central European Time: 4 PM, Sunday, September 24, 2023
Indian Standard Time: 8.30 PM, Sunday, September 24, 2023
Philippine Standard Time: 11 PM, Sunday, September 24, 2023
Japanese Standard Time: 12 AM, Monday, September 25, 2023
Australia Central Standard Time: 12.30 AM, Monday, September 25, 2023
---
Do small things with great love.
Follow us on Twitter for more post-updates.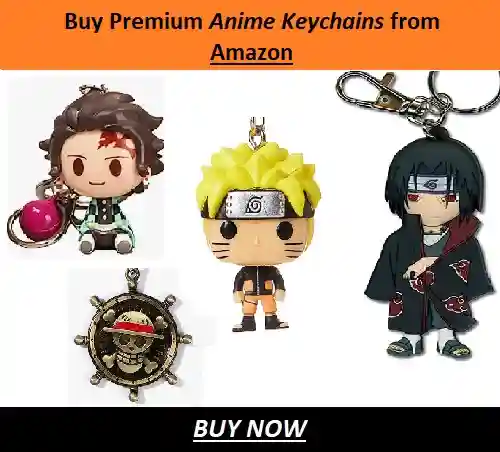 Also Read
Anamika loves words and stories and putting them to pages. She also loves anime, manga, books, movies and everything fantasy. She has been a fan of anime since childhood and her admiration for it only grew with years. Her passion for writing is even more elevated by writing about the things she loves.