Last updated on January 25th, 2023 at 10:56 pm
Fans will rejoice to know that the spoilers and raw scans of Jujutsu Kaisen Chapter 210 are out at last. After the last chapter, which showed the US troops invading the Culling Game and hunting jujutsu sorcerers, the hype for the chapter was high. The last chapter also revealed Kenjaku's ultimate plan of getting the US soldiers killed to produce a high amount of cursed energy. Now, let's see what the new chapter has to offer. Here is the spoilers and release date of Jujutsu Kaisen Chapter 210.
Jujutsu Kaisen Chapter 210 Spoilers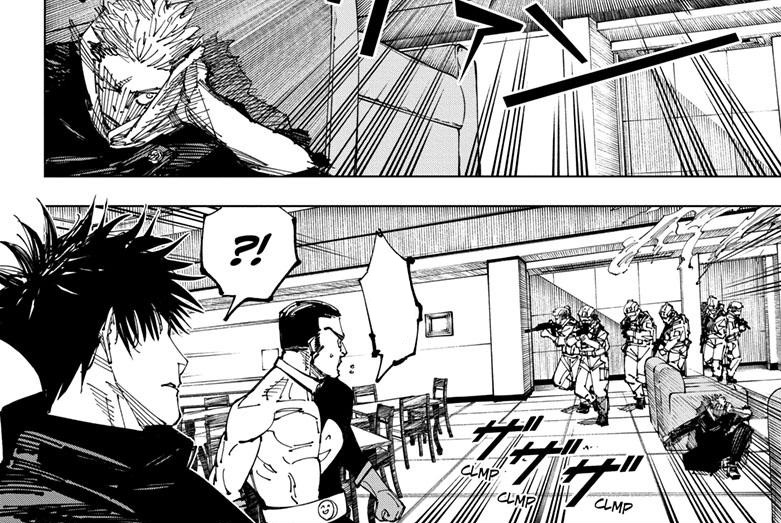 The title of Jujutsu Kaisen Chapter 210 is 

"Offering to the Unknown

Part 2"

.
The chapter starts with a large, strange-looking 

Curse Spirit

 serving food to three abandoned children. One of the children is 

Hana Kurusu

. From the looks of it, it seems 

the curse looks after the girls

who are in raggedy

condition.
In the next scene, it shows the team of 

Yuji

, 

Megumi

, Kurusu

, and 

Takaba

has caught one of the soldiers and is interrogating him. The soldier says that he's a local resident and only acts as a guide to the US military. He also roughly explains the reason for the

troops invading the 

Culling Game

.
Yuji wants to help the soldiers from the curses

 in the Culling Game but 

Angel, in Kurusu's body

, objects to the plan. Angel explains that it can be dangerous, and 

any danger to Kurusu will pose a danger to

themself

. 
This causes Yuji to get angry, and he proclaims that they are not allies and he

doesn't trust them.
Yuji's attitude displeases Kurusu

. She asks if he is talking to Angel or to herself. She also says that it's "unpleasant." (

This phrase is similar to 

Sukuna

's way of speaking

, but that can just be a

coincidence)
Inside the Culling Game, curses are playing around with the soldiers and

slaughtering them brutally.
Back to the heroes, Megumi confronts Yuji for his harsh behavior towards Kurusu and Angel. Yuji reveals that while he harbors no grudge against Kurusu and Angel, 

he fears that Kurusu will replace Nobara in

their team

.
Megumi brushes aside his fears, and Yuji promises to apologize to

Kurusu later.
In flashback, it is revealed that 

Kurusu was saved from the curse when she followed "the white, fluffy tail,"

 which was none other than 

Megumi's white Divine Dog, Shiro

. After leaving the little girl in a small hut,

Shiro went back to its master.
It was then that 

Kurusu saw a young Megumi who was out on a stroll with 

Gojo

. Ever since then, 

she wanted to meet the boy who had unintentionally saved her.

She has worked hard to save people and be worthy enough to stand by Megumi's side.
In the present, Kurusu rescues a soldier from a curse and later

rejoins the group.
Chapter 210 ends with Takaba comically proclaiming that the last frame will be of his.
---
Jujutsu Kaisen Chapter 210 Release Date
After the long break, Jujutsu Kaisen Chapter 210 will be released on January 22, 2023. For fans from different time zones, the latest chapter will be available at the following times:
Japan Standard Time:

 12 AM, January 23

Central Standard Time:

 10 AM, January 22

Central European Summer Time:

 5 PM, January 22

Eastern Standard Time:

 11 AM, January 22

Greenwich Mean Time:

 4 PM, January 22

Pacific Standard Time:

 8 AM, January 22
Credits: Attack of the Fanboy (AOTF)
The chapter will be available for fans to read on the official manga platforms of SHUEISHA, MANGA Plus, and VIZ Media. You can get further updates of the series on our website, as well as many exciting contents for you to read.
---
Do small things with great love.
Follow us on Twitter for more post-updates.
Also Read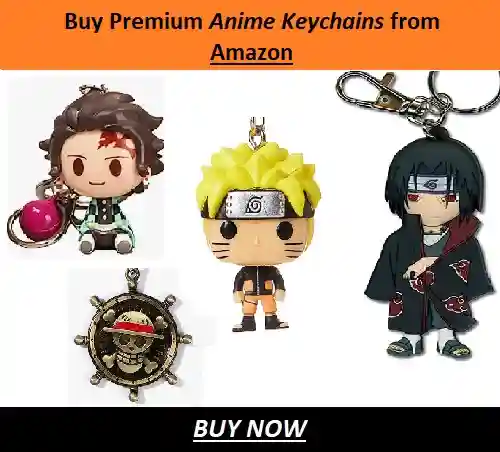 Anamika loves words and stories and putting them to pages. She also loves anime, manga, books, movies and everything fantasy. She has been a fan of anime since childhood and her admiration for it only grew with years. Her passion for writing is even more elevated by writing about the things she loves.