Last updated on July 17th, 2023 at 11:09 pm
Every week Jujutsu Kaisen is delivering such exciting content that even seven days seem like a stretch of eternity. But the painful wait is over and fans can now sigh in relief because the spoilers for the new chapter of Jujutsu Kaisen are finally out. We won't make you wait any longer, and go straight to Jujutsu Kaisen Chapter 229 spoilers and release date.
Jujutsu Kaisen Chapter 229 Spoilers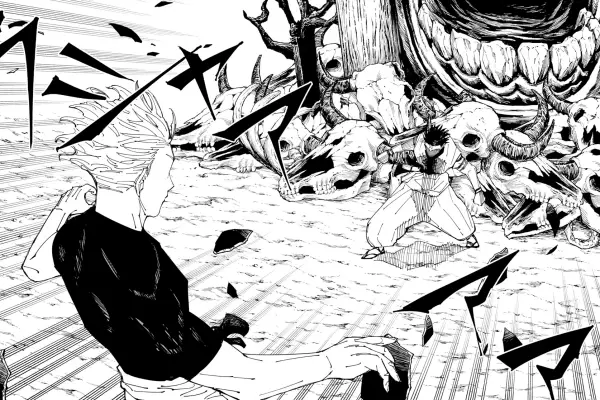 From the very beginning, Jujutsu Kaisen Chapter 229 promises to be an absolutely thrilling adventure. It starts with Gojo and Sukuna opening their domain expansions for the fourth time in a row, which is impossible for anyone but them. 
As they simultaneously open their domains again, Gojo has a three-minute time window. According to Ieiri, if he manages to crush Sukuna's domain, he wins.

Gojo starts off strong and relentless, showering merciless punches on Sukuna until he is thrashed into the ground. Not wasting any time, Gojo pulls Sukuna to him to deliver a shockingly powerful punch, but Sukuna manages to block it. The aftershock of the punch is formidable enough to shatter the domains of them both.

Not only do their domains shatter, but Sukuna also takes a heavy damage and has half of his face burned. But their domains again broke at the same time, which makes things more uncertain.

Gojo, however, has no such worry as he continues to deliver his merciless attacks and sends Sukuna off flying with another crazy strong punch.

Sukuna and Gojo both once again activate their domain expansions, fifth time in a row. However, as Yuta and Kusakabe notice, Gojo opens his domain just less than one millisecond earlier.
But that miniscule time is enough for Sukuna to be exposed to Unlimited Void. Sukuna is shocked by this, his eyes going wide as he falls prey to Unlimited Void.
There is a narration where it's revealed that Sukuna's Malevolent Shrine has collapsed within 

 2 minutes seconds after being trapped inside Gojo's domain.

Gojo says he's still not satisfied yet, and he'll crush Sukuna's heart, lungs and liver, and bring him closer to death than Yuji was at the Juvenile Detention Center.
Sukuna is left catatonic, thanks to the effect of Unlimited Void. But as Gojo flies towards Sukuna to deliver more blows, Mahoraga appears, stopping him on his way.

Gojo is shocked, but he decides to get rid of it before Mahoraga can adapt to his domain.

However, it comes as a shock to both Gojo and the fans, Mahoraga is already adapted to Unlimited Void!
---
Jujutsu Kaisen Chapter 229 Release Date
Chapter 229 of Jujutsu Kaisen is all set to be released on Sunday, July 16, 2023. Since the chapter will be dropping in different time zones in different times, here's the schedule to find out what time the new chapter will be available from:
Pacific Standard Time: 7 am, Sunday, July 16, 2023
Eastern Standard Time: 10 am, Sunday, July 16, 2023
Greenwich Mean Time: 3 pm, Sunday, July 16, 2023
Central European Time: 4 pm, Sunday, July 16, 2023
Indian Standard Time: 8.30 pm, Sunday, July 16, 2023
Philippine Standard Time: 11 pm, Sunday, July 16, 2023
Japanese Standard Time: 12 am, Monday, July 17, 2023
Australia Central Standard Time: 12.30 am, Monday, July 17, 2023
The chapter will be available in various translations on VIZ Media and MANGA Plus, the manga platforms affiliated with Shueisha. Also, according to the spoilers of Chapter 229, Jujutsu Kaisen will be on a break next week. So, Chapter 230 will not be released before July 30. 
If the date of release changes or any new updates come up, we, at Otakus' Notes, will be notifying you of everything. So, stay tuned with us.
---
Do small things with great love.
Follow us on Twitter for more post-updates.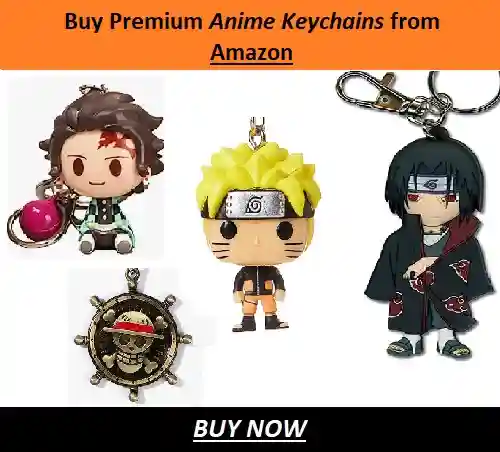 Also Read:
Anamika loves words and stories and putting them to pages. She also loves anime, manga, books, movies and everything fantasy. She has been a fan of anime since childhood and her admiration for it only grew with years. Her passion for writing is even more elevated by writing about the things she loves.