Shoei Baro vs Seishiro Nagi has got to be one of the hottest debates right now, since the last few matches in the Neo-Egoist league. Both of them had displayed their talent and skill multiple times and earned the number 1 and 2 position in Blue Lock respectively.
After looking at both of their evolutions, we can say that they are the best individuals for the top striker's position in Blue Lock. Now the question arises of who is the better player among them?
It will be a hard decision, but Shoei Baro might be the better player of the two as of now. This might be a big comparison, so make sure to read this article till the end.
Who is Shoei Baro in Blue Lock?
| | |
| --- | --- |
| Japanese Name | 馬狼 照英 |
| Hair Color | Black |
| Eye Color | Red |
| Archetype | Complete Forward |
| Position | Center Forward |
| Team | Italy Ubers |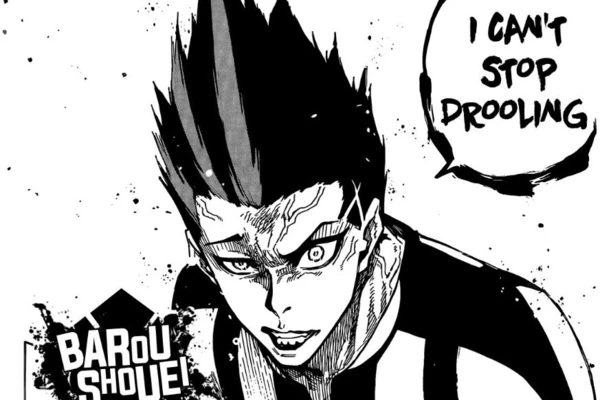 Shoei Baro is the Main Striker and a main part of the Italy Ubers team. Snuffy made his strategies revolve around Baro and his specifications as a Striker.
We saw multiple times, how he dominated the whole field when he was devouring Isagi. He has two different kinds of personality and football, since the Second Selection arc.
Now, he is showing off his skills to the whole world, thanks to Ubers revolving around him. With this, he also got a bid of 100 million yen for his skills and even scored a hat-trick against FC Barcha.
---
Shoei Baro's Skills and Abilities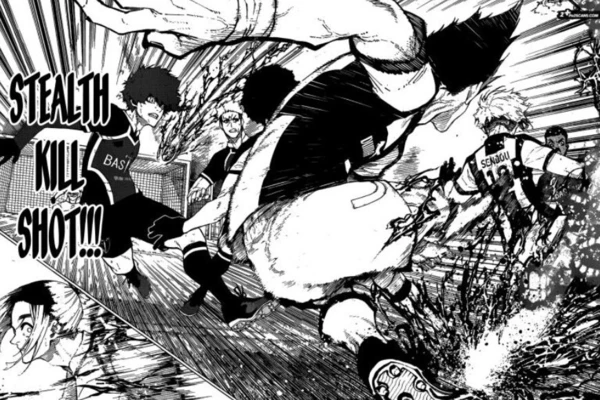 Very strong physical and muscular build, which is the core of his plays.
With this, he keeps charging ahead, without worrying about Defenders much.
He is also a Complete Forward, who can fill in for multiple roles when needed.
Baro's most powerful and accurate shot is his middle shot, which has a range of more than 29m.
He even managed to unlock Flow State and total concentration during his plays.
Baro has a special kind of Villainous Soccer, which further enhances his plays and abilities.
This lets him devour his teammates, and take their plays to the next level.
---
Who is Seishiro Nagi in Blue Lock?
| | |
| --- | --- |
| Japanese Name | 凪 誠士郎 |
| Hair Color | White |
| Eye Color | Gray |
| Archetype | Creative Midfielder |
| Position | Right Wing |
| Team | Manshine City |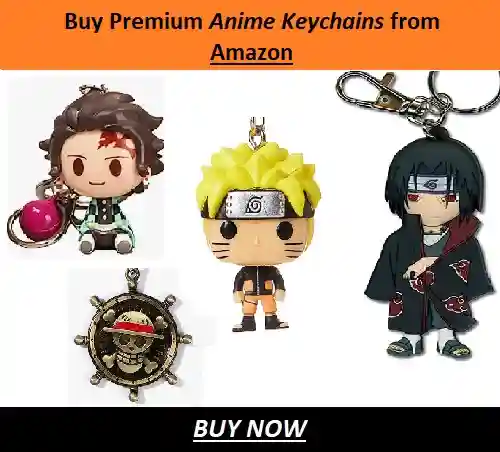 Seishiro Nagi had been an extraordinary player from the start, and this was proved further in the U-20 Match and the Neo-Egoist League. Chris Prince had also recognized his talents and made him a regular from the first match itself.
Nagi also proves his worth further, after his spectacular goal against Basterd Munchen. He singlehandedly managed to get past all of BM's defenses, and even fool Isagi and Kaiser with his shot.
Even Gagamaru couldn't react to his goal in time. This shows Nagi's superiority as a striker and a player in Blue Lock. He was also ranked 6th after the Second Selection arc, due to his capabilities.
---
Seishiro Nagi's Skills and Abilities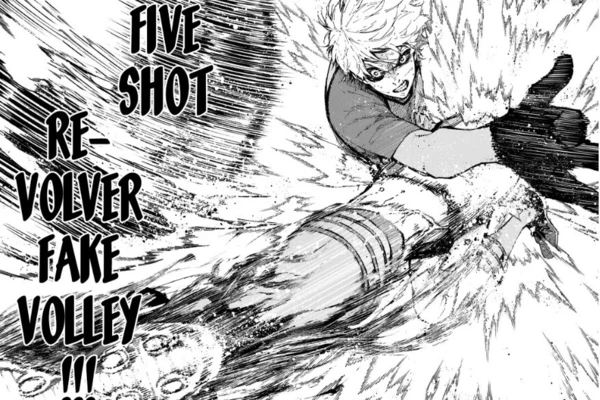 Nagi has perfect ball control ability, and Chris Prince said that it was even better than his ability.
This was his innate talent, and he didn't even need to work much to achieve this.
With just his first touch alone, he can send a pass to his teammates, no matter where they are.
He also has exceptional trapping ability, and this also cannot be re-created by anyone from Blue Lock.
Nagi also reached the Flow State a couple of times, to show his extraordinary goal-scoring ability.
He is a Creative Midfielder, who can create goal-scoring opportunities from anywhere on the field.
His talent was also displayed multiple times throughout the series and was recognized worldwide too.
---
Shoei Baro vs. Seishiro Nagi: Who Is the Best Striker in Blue Lock?
Now coming to the question of the hour, Shoei Baro vs Seishiro Nagi, who can be called the best Striker in Blue Lock? Keeping Rin Itoshi aside for now, as we hadn't seen his evolution till now, we can say that Shoei Baro is the winner.
This can be said from the fact that the whole Ubers team revolves around his playstyle, just after a few weeks. Snuffy had also recognized his worth as a Striker and said that he had the best specs for a Striker in all of Blue Lock.
Nagi is also pretty impressive, ending up as a starter in the first match itself. Chris Prince also said that Nagi's trapping and ball control ability might even be better than his own.
But still, Baro scored a ridiculous amount of 4 goals in just two matches alone. And his hat trick against FC Barcha also deserves a lot of praise. Snuffy even wanted Baro to become his successor after he retires from Football.
---
1) Based on Power
This should be an easy win for Baro. He has one of the best bodies in all of Blue Lock. He is also able to hold off on his own when marked by other players, and his dribbling ability is solely based on his sheer raw strength.
Nagi lacks in this category, and his dribbling and ball control ability falls short whenever he faces a player with more power than him. This was also shown how he was unable to play freely in U-20 Japan match.
---
2) Based on Speed and Agility
This should be an easy win for Nagi. His plays are fully dependent on utilizing his speed and agility to their fullest. His natural abilities are off the charts for these particular stats.
Baro also is fast and agile, especially when he uses his Predator Vision. But, this falls short of Nagi's skills and abilities, which were developed since his childhood.
---
3) Based on Reflexes
This should be a win for Nagi. Nagi made too many reflexive plays when he was in the Flow State. All of the goals he scored while in this state were over the top, and would be impossible for any other player.
Baro can also tap into the Flow State, but we saw this only happen once when he activated his villainous soccer. But, this wasn't used much, even though he did have many spectacular moments.
---
4) Ability to win 1v1
This should be a tie for both of them. Both of them have specific advantages and disadvantages, to both of their special skills. Nagi's trapping ability can be easily stopped with power.
Coming to Barou, if his rhythm can be detected, he also can be easily stopped. His villainous soccer ability might be a problem, but this was also stopped by Aiku.
---
5) Based on Team Compatibility
This should be a win for Barou. Barou showed superior compatibility with his full team, and how he was able to link up with all of them. Isagi also called the team a highly coordinated single organism.
Nagi on the other hand, only showed his best skills only with Reo. Nagi was more compatible with Reo and showed much more creativity with him than with Agi.
---
6) Based on Overall Ability
This should be a win for Baro. Both of them should have almost equal statistics, but Baro showed superior growth and goal-scoring ability, in the Neo-Egoist league.
Nagi didn't show many signs of development after his training under Chris Prince. He scored a pretty great goal, but as Jinpachi Ego said, this kind of goal cannot be recreated.
---
Conclusion
Concluding our Shoei Baro vs Seishiro Nagi debate, we will be able to say that Shoei Baro will be the winner. Baro displayed a different kind of strength and playstyle since he joined Italy Ubers.
He was also able to level up and learn new abilities like Predator Vision, which lets him be more aggressive with his plays. This way, he will also be easily able to score goals, when the goalkeeper is not looking.
This marks the end of our article on the best Striker in Blue Lock between Shoei Baro vs Seishiro Nagi. For more similar comparisons about other players in.
---
Do small things with great love.
Follow us on Twitter for more post updates.
Also Read: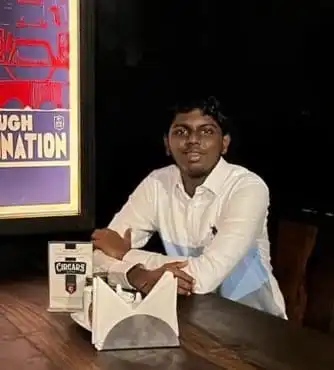 Eswar Keshav is an ardent anime fan for more than a decade. Along with this, he also has been following anime and manga updates for years. He is also enthusiastic and passionate when it comes to writing about his favorite things. Combining his love for writing and his love for anime and manga, his articles speak of his love for the genre.