Last updated on January 25th, 2023 at 10:58 pm
After SHUEISHA's long new year break, all its titles are finally coming back, My Hero Academia being one of them. Chapter 377 ended with an intriguing glimpse of La Brava, which excited the fans and made the wait for the new chapter all the more excruciating. But the wait is finally over, and the raw scans are out. So, wait no more because we're here with My Hero Academia Chapter 378 spoilers and raw scans.
My Hero Academia Chapter 378 Spoilers & Raw Scans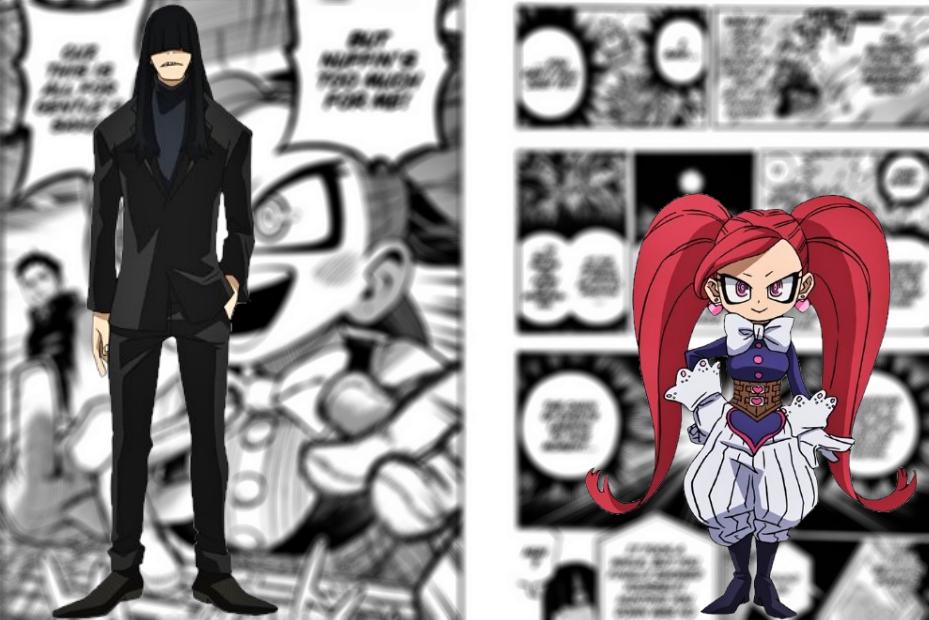 The title of My Hero Academia Chapter 378 is "The Story of How We All Became Heroes – Part 3"

. The title is a reference to how even the villains have the potential to change and do something

right.
The chapter starts with La Brava hacking and taking over Skeptic's systems

. She says that when she was a shut-in, she hacked her way into the servers of Feel Good Inc. for fun and spammed their screens with cats with large eyes called the

Ganriki Neko.
A small flashback shows Skeptic freaking out at that time. In the present, he remembers the

incident.
La Brava, this time does the same again and spams Skeptic's screens with the Gankriki Neko

, causing

another freak out from him.
Skeptic suddenly realizes he needs to run away and turns two of his computers into

humanoids.
Though La Brava has stopped the systems from getting completely taken over, the danger hasn't

stopped, and 

U.A. is still falling

.
Upon being questioned by the cops, La Brava replies that though she stopped the taking-over process, a lot of damage has already been done. She needs to create a new system to work with the remaining parts of the previous system. But that'll take time, and she won't manage to get it done within

time.
My Hero Academia Chapter 378 then shows 

Tsukauchi

's reluctance to work with villains, but he remembers 

Aoyama

and the possibility that even villains can

change.
Mandalay

 notifies everyone that U.A. is falling, causing everyone to start running. 

Kaminari

 and 

Fukidashi

 notice the 

Twice clones

 and are worried for 

Aizawa

and 

Monoma

.
The U.S. military jets are firing at the ground below, but they can't differentiate between allies and enemies from so high up. They suddenly notice a man standing in the air above the ocean. 

The man turns out to be none other than

Gentle Criminal.
Skeptic, back in his cave, is stopped by a group of heroes consisting of Hound Dog, 

Miss Joke

,

Shindou, and Nakagame.
Tsukachi calls to Gentle, saying, "We're counting on you, Tobita," while La Brava cheers him passionately

with, "Good luck, Gentle!!!!"
There's a flashback of 

the destruction of the Mikuzu Prison by the Tartarus escapees.

 

Muscular

 announces to the villains that they are all free now, which makes the escapees think about how much evil they will cause now. But 

Gentle stands in their way and asks if they want to continue in the path of evil

, remembering the words of the gorilla cop who told him that

he could start over.
The villains attack Gentle, and he's afraid, but he remembers Deku

, giving him the confidence to stand on his feet even if his eyes fill with tears. He fights the prisoners and stops them all from

escaping.
The police arrive at the spot, and upon seeing Gentle's role in stopping the escapees, they ask him what he wants in return. 

He asks to meet with La Brava again

. Their time away from each other has only caused their

love to grow stronger.
The flashback ends, and back to the present, 

Gentle has used his Gentle Super Lover to hold the entire U.A

. He thinks of Deku again and if he's still fighting to protect someone's smile. He also remembers the

time when he failed to save a man who was falling off a building.
Mandalay informs everyone in U.A. that the fall is stopped by an air trampoline. Deku instantly realizes that it's Gentle.

Banjo suddenly appears and notifies Shigaraki is on the move again. When he moves his hand toward the ground, his hand is shot and torn apart by a

bullet.
Chapter 378 then shows the rest of Tsukauchi's speech: "Even though they are villains, I chose to believe in something that exists deep in their heart. Their

'origin.'"
In the background of Tsukachi's speech, 

All Might

leave with a mysterious

suitcase.
The end of My Hero Academia Chapter 378 shows Lady Nagant

at the top of a building far away, taking aim at U.A. with her gun.
---
My Hero Academia Chapter 378 Release Date
The new chapter, i.e., My Hero Academia Chapter 378, is scheduled to be released on January 22, 2023. For fans who belong to different time zones, the following list might be helpful:
British Summer Time:

 4 PM, January 22

Central Standard Time:

 10 AM, January 22

Central European Standard Time:

 5 PM, January 22

Eastern Standard Time:

 11 AM, January 22

Indian Standard Time:

 9:30 PM, January 22

Pacific Standard Time:

 8 AM, January 22
Credits: Attack of the Fanboy
After a week break, finally fans will get the next chapter this week. Fans can read the chapter on SHUEISHA's official manga websites, MANGAPlus and VIZ Media. Follow our website for more updates and fun anime content.
---
Do small things with great love.
Follow us on Twitter for more post-updates.
Also Read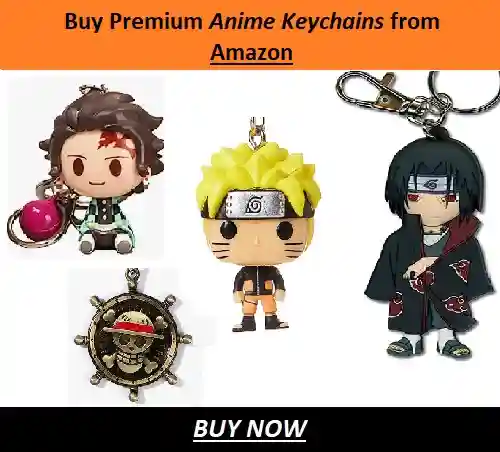 Anamika loves words and stories and putting them to pages. She also loves anime, manga, books, movies and everything fantasy. She has been a fan of anime since childhood and her admiration for it only grew with years. Her passion for writing is even more elevated by writing about the things she loves.