Last updated on April 19th, 2023 at 03:45 pm
My Hero Academia took a sudden break last week, withholding Chapter 385 from fans for seven more days. Fans have been quite concerned about this sudden break since the manga has already been taking such breaks for some time now.
In its Final War Arc, the manga has some intense back-to-back battles among its extensive cast. But it's returning this week, and the spoilers are already out for the upcoming chapter. Here are the spoilers and raw scans of My Hero Academia Chapter 385.
My Hero Academia Chapter 385 Spoilers & Raw Scans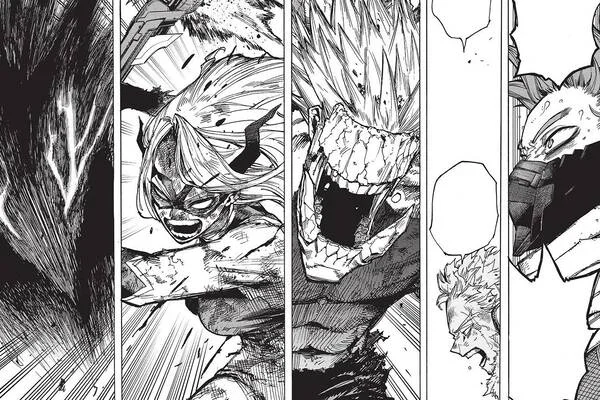 According to the spoilers posted on Reddit, the title of My Hero Academia Chapter 385 is "Young Impulses". It begins in the middle of the Gunga Battle, where All For One is battling with various Heroes and Gigantomachia.
After her weapon breaks, Mt. Lady gets a Detnerat weapon from Koda. Though the Heroes are giving it their all, they are getting tired.
Suddenly the Heroes start getting injured by laser beams, starting with Mt. Lady and then Gigantomachia. All For One has also suffered a lot in the battle, but he keeps getting healed.
He exclaims that the younger he gets, the more dominating his impulses become. The title of the chapter is a reference to All For One's decreasing age and increasing power.
All For One pick Tokoyami and Hawks as his next prey and shoots a laser beam at them. Hawks protect Tokoyami, taking the brunt of the attack.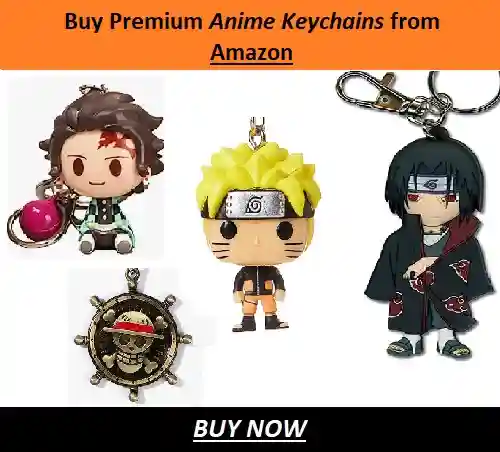 As All For One is about to steal Tokoyami's Dark Shadow, he's struck in the heart by a feather sword by Hawks.
However, All For One remains unharmed, and he admits his surprise at the fact that Hawks is still fighting despite burning up the majority of his Quirk Factor. At the crucial moment, Mineta makes a shocking entrance.
The rest of the chapter shows multiple characters and their situation in the war: from Natsuo with Fuyumi and Rei to La Brava and Tsukachi trying to secure U.A. to Kendo and Tetsutetsu protecting civilians.
The most shocking scene comes at the end of the chapter, which shows Shoto and Iida in Kamino, staring at a building as Hero Killer Stain appears.
---
My Hero Academia Chapter 385 Release Date
As we mentioned before, My Hero Academia Chapter 385 is coming this week. It'll be released on Sunday, April 16, 2023, on varying time schedules for various time zones. The mentioned schedule looks like this:
Pacific Standard Time: 7 am, Sunday, April 16, 2023
Eastern Standard Time: 10 am, Sunday, April 16, 2023
Greenwich Mean Time: 3 pm, Sunday, April 16, 2023
Central European Time: 4 pm, Sunday, April 16, 2023
Indian Standard Time: 8:30 pm, Sunday, April 16, 2023
Philippine Standard Time: 11 pm, Sunday, April 16, 2023
Australia Central Standard Time: 12:30 am, Monday, April 17, 2023
Fans can read the official translations of the chapter on VIZ Media and MANGA Plus, which are affiliated with Shueisha, from that day onwards. We, at Otakus' Notes will be bringing you all the latest news and updates on the famous manga series. So, make sure to stay tuned with us.
---
Do small things with great love.
Follow us on Twitter for more post updates.
Also Read:
Anamika loves words and stories and putting them to pages. She also loves anime, manga, books, movies and everything fantasy. She has been a fan of anime since childhood and her admiration for it only grew with years. Her passion for writing is even more elevated by writing about the things she loves.