Last updated on July 12th, 2023 at 07:28 pm
The wait is over for My Hero Academia fans as the spoilers for Chapter 393 are finally out. Continuing with the fight between Ochako Uraraka and Himiko Toga, the new chapter is heartfelt and contains an exciting development at the end. So, without further ado, let's see My Hero Academia Chapter 393 spoilers and release date.
My Hero Academia Chapter 393 Spoilers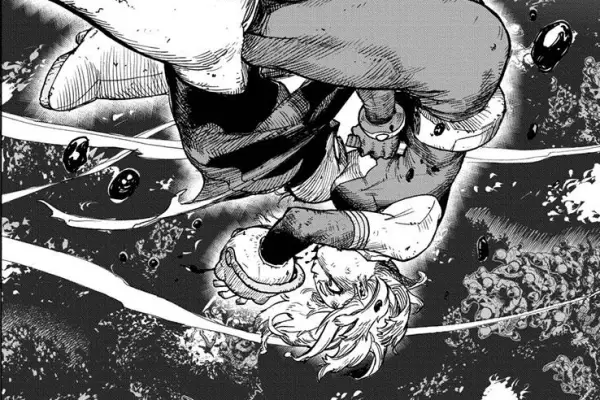 The title of My Hero Academia Chapter 393 is "A Girl's Ego", and it continues with Uraraka's fight against Toga. The chapter begins with Toga's flashback of her time in the League of Villains. While talking about villain names with Twice, Spinner notices that only Shigaraki and Toga don't have any villain names. 
The two suggest Toga some names, including "The Vampire Carmilla" and "Pikachiu". Dabi dubs them as bad suggestions since both things in the names have existed long before Quirk. Compress reminds him that his Cremation isn't better.

Shigaraki comments that in the past, there was no distinction between Heroes and Villains, and special names were given to people by their enemies. However, nowadays people choose their own secret identities. He doesn't want to lead a double life and thus has no need for a villain name.

Toga likes Shigaraki's explanation and says that she joined the League to help create a world that is better to live in. She'll also not hide and live as Himiko Toga.

Back to the present, Uraraka is stabbed and in pain, but she tells Toga that she doesn't pity her. She touches Toga and activates her Zero Gravity, but Toga is no longer afraid of floating.

Toga is angry and comments that Uraraka's pretty words will vanish when she cages her or gives her a death penalty. Then says that she might kill her just now, just like they did to Twice. The world is all about living and dying, winning and losing.

Uraraka agrees to her words as common sense, but Toga says that if Uraraka's feelings aren't pity, then they're her ego. 

Toga uses a new technique called "Dead Man's Legion" where she summons clones of different people towards her. The clones wreak havoc on the battlefield, and a reporter comments that the Quirk Doomsday Theory is coming true, and the world will end because of the feelings of one girl.

As Toga sends some clones towards Uraraka, she's badly injured and cries out in pain. However, she sincerely tells Toga that now that she sees her, she understands that many circumstances have pushed Toga down this road. 

The two get into a passionate argument about Toga's feelings, but Uraraka is adamant that Toga's hurt is real, and says that she admires her for being able to talk about things that she loves. Then she thinks of Deku.
Uraraka says that while Toga's crimes cannot be forgiven, she's willing to give her own blood to understand Toga. As understanding begins to settle between them, Uraraka's fingers start to glow and the clones all over the battlefield begin to fly. It seems her Quirk Awakening is finally happening
---
My Hero Academia Chapter 393 Release Date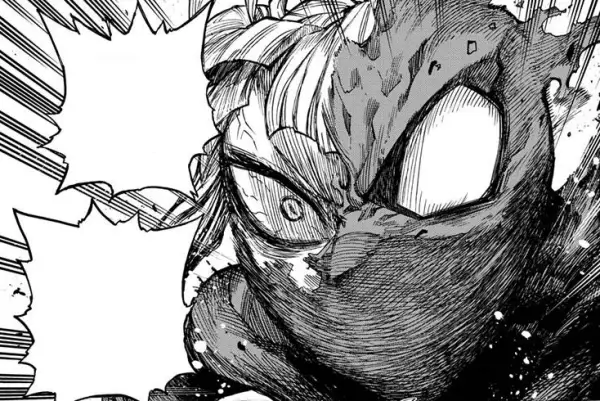 After the break last week, My Hero Academia is making a comeback this Sunday: July 9, 2023. Since times are different in separate time zones, the chapter will also be released at different times depending on the time zone. The schedule of timing of the release of Chapter 393 is as the following:
Pacific Standard Time: 7 am, Sunday, July 9, 2023
Eastern Standard Time: 10 am, Sunday, July 9, 2023
Greenwich Mean Time: 3 pm, Sunday, July 9, 2023
Central European Time: 4 pm, Sunday, July 9, 2023
Indian Standard Time: 8.30 pm, Sunday, July 9, 2023
Philippine Standard Time: 11 pm, Sunday, July 9, 2023
Japanese Standard Time: 12 am, Monday, July 10, 2023
Australia Central Standard Time: 12.30 am, Monday, July 10, 2023
From July 9 and onwards, the English translation of My Hero Academia Chapter 393 will be available on the Shueisha-affiliated manga platforms: VIZ Media and MANGA Plus. 
For more updates on My Hero Academia manga and anime, keep following Otakus' Notes.
---
Do small things with great love.
Follow us on Twitter for more post updates.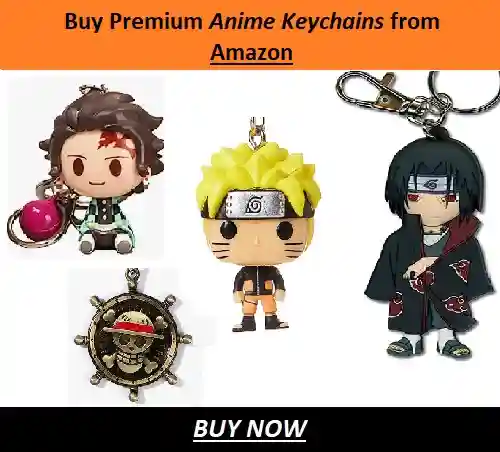 Also Read:
Anamika loves words and stories and putting them to pages. She also loves anime, manga, books, movies and everything fantasy. She has been a fan of anime since childhood and her admiration for it only grew with years. Her passion for writing is even more elevated by writing about the things she loves.