Last updated on August 7th, 2023 at 01:48 pm
The best part about the Final War Arc of My Hero Academia is that every major character is getting their own personal moments to demonstrate their development and reach their peak.
After concluding Ochako and Toga's story in the last chapter, Chapter 396 focuses on All Might and his heroic act as he stands against All For One once again despite being weakened and Quirkless. To discuss this further, let's get right into My Hero Academia Chapter 396 spoilers and release date.
My Hero Academia Chapter 396 Spoilers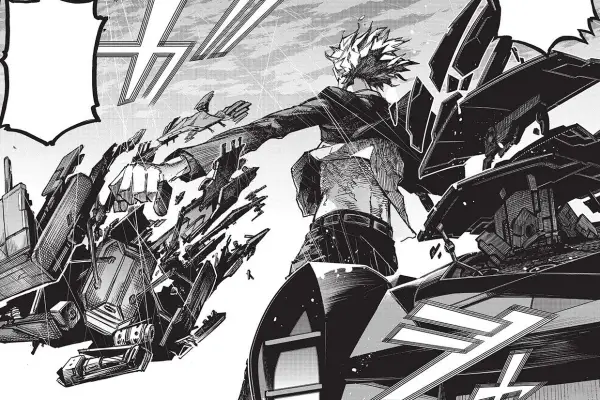 The title of My Hero Academia Chapter 396 is "A Quirkless Fight", and it refers to All Might who is now Quirkless and about to fight All For One.
This chapter shows the events of 20 minutes before the Twice clones disappeared from the battlefield. All Might has come with a high-tech car to stop All For One from going to Gunga where Deku is currently facing off against Shigaraki. He thinks about Nighteye's prophecy, and wonders whether the "villain" he's supposed to die fighting is actually All For One.
Hercules, the car All Might has brought with him, disassembles and turns into a full-body armor for All Might, leaving only his mouth visible, because according to All Might, the people who smile are always the strongest.

All For One and All Might's battle begins where All Might uses many surprising tricks from his armor and car to stand strong against the villain. He's also started streaming the fight through Hercules.

Tsukauchi is heartbroken, knowing that no Quirkless person can survive All For One, no matter how many support techs they have. He wonders whether All Might has already chosen where he wants to die when he decided to sacrifice himself.

But as it turns out, the former Number 1 Hero hasn't come without a plan. The chapter ends with his declaration that he hasn't entered the fight with the thought of defeat as he unleashes a powerful kick to All For One's face.
---
My Hero Academia Chapter 396 Release Date
Following its traditional Sunday schedule, My Hero Academia Chapter 396 will be released on August 6, 2023. But readers all over the world will get access to the new chapter based on the specific release schedule of their time zones. Every time zone has a different time of release for Chapter 396, which looks like the following:
Pacific Standard Time: 7 am, Sunday, August 6, 2023
Eastern Standard Time: 10 am, Sunday, August 6, 2023
Greenwich Mean Time: 3 pm, Sunday, August 6, 2023
Central European Time: 4 pm, Sunday, August 6, 2023
Indian Standard Time: 8.30 pm, Sunday, August 6, 2023
Philippine Standard Time: 11 pm, Sunday, August 6, 2023
Japanese Standard Time: 12 am, Monday, August 7, 2023
Australia Central Standard Time: 12.30 am, Monday, August 7, 2023
Once the chapter is officially released, fans can find the new chapter on Manga Plus and Viz Media, two platforms for manga which are affiliated with Shueisha. Speaking of Shueisha, the company is on a break next week, so there will not be any new chapter on the upcoming Sunday.
That means My Hero Academia Chapter 397 will be released on August 20 and resume its weekly schedule, and Otakus' Notes will be back with more spoilers and updates.
---
Do small things with great love.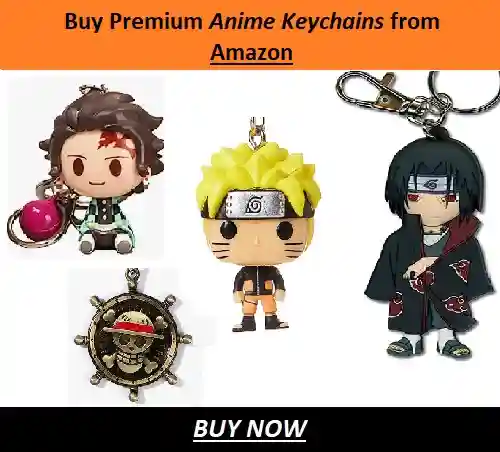 Follow us on Twitter for more post updates.
Also Read:
Anamika loves words and stories and putting them to pages. She also loves anime, manga, books, movies and everything fantasy. She has been a fan of anime since childhood and her admiration for it only grew with years. Her passion for writing is even more elevated by writing about the things she loves.